Dubai has one of the world's fastest-growing economies, making it an ideal trading hub. Among the numerous business opportunities available in Dubai, the import-export business is one of the most important. And, according to historical data, the export business license in Dubai has been one of the most profitable businesses.
In this article, you will learn everything about how to get an Import/Export license in Dubai. Along with its modern infrastructure, the UAE's geographical location makes it a popular destination for export and import business. You will know exactly what to do for getting into this business. Let us observe:
Concepts you should know
Dubai Import-Export Business License
Fees for Import and Export Licenses in Dubai 
Documents you need for obtaining a Dubai Import-Export Business License
How do you obtain a Dubai Import-Export Business License? 
Export Permit 
Temporary export
Import Permit
How can Connect Group help you?  
1. Concepts you should know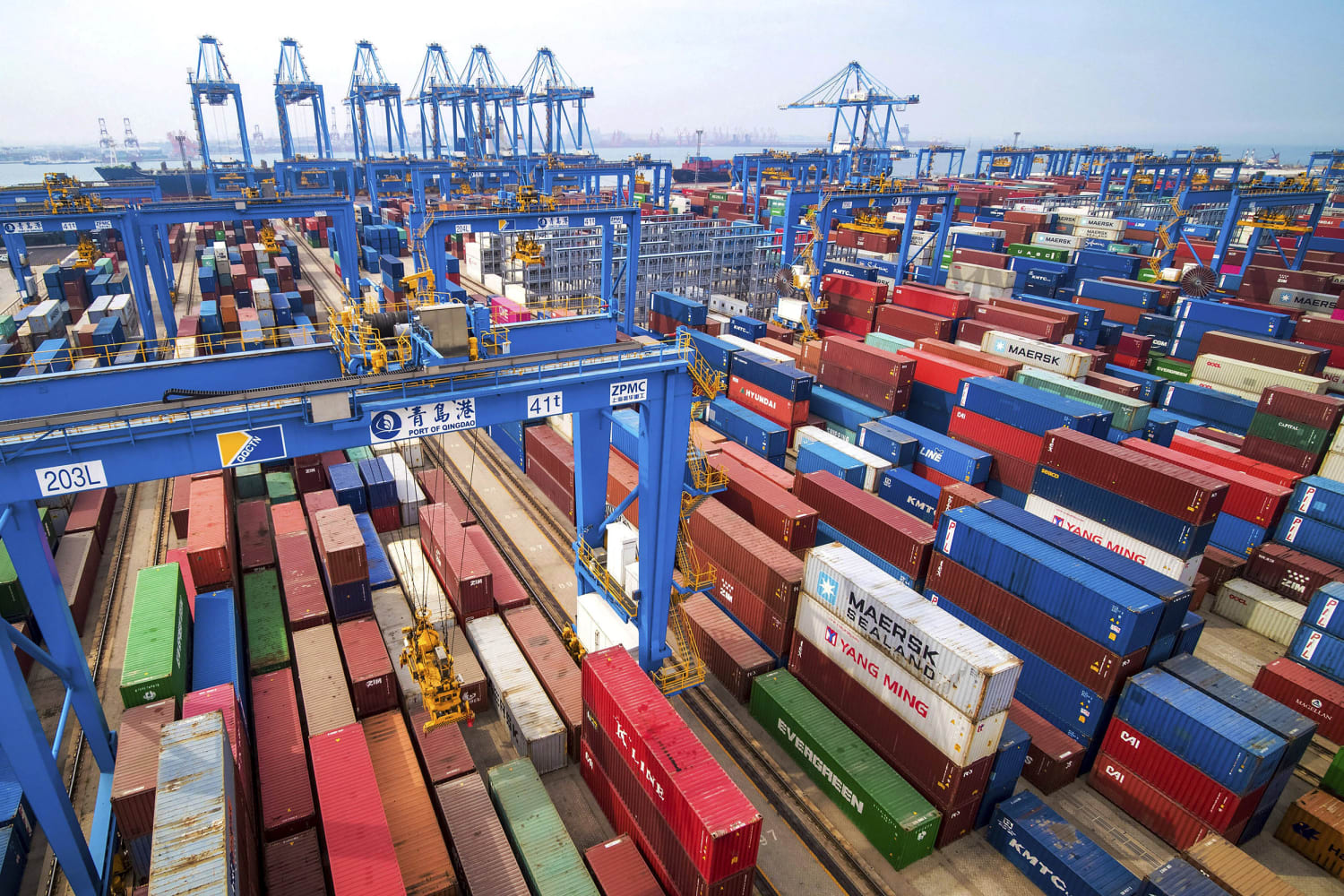 1.1 What exactly is importing?
Importation refers to the process of receiving or bringing in goods from another country for trade. These goods can be received by individuals, businesses, or the government and used to process other products or resold to end-users.
However, if goods are transported from one country to another, this is referred to as export.
1.2 What is exporting?
The sale of products and services in foreign countries that are sourced or manufactured in the home country is what exporting means. The inverse of exporting is importing. Importing is the process of purchasing goods and services from foreign sources and bringing them back into one's own country. Importing is also global sourcing.
On the other hand, if you want to start a business in a Free Zone of Dubai, feel free to contact us for getting assistance.
2. Dubai Import-Export Business License
To begin an import-export business in Dubai, one must first obtain the necessary license from the relevant authorities. The procedure for obtaining an import-export license is fairly simple and you can also complete it online.
Hence, if you are importing or exporting any of the items listed as special or restricted, you must obtain a special license from the customs office. Both import and export businesses are given a license that explains how the business will be carried out. As the name implies, an import license is for obtaining or purchasing commodities from outside the UAE.
On the other hand, you will need an export license when you trade in locally produced goods and intend to supply them outside the UAE. Aside from obtaining the necessary license, you also need to register with the UAE Customs Department. In order to bring goods into the UAE by sea or air, importers in Dubai must have an import code.
Additionally, export commodities should also go through customs checks to see if they fall under the restricted list of items.
3. Fees for Import and Export Licenses in Dubai
Import and export license fees vary depending on the territory from which you conduct your business. Therefore, each authority determines the cost of obtaining the license.
For example, the cost of an import/export license in Dubai will be around AED 29,999. On the other hand, the cost of an import/export license in Sharjah will be around AED 18,500.
4. Documents you need for obtaining a Dubai Import-Export Business License
To start an import business license in Dubai, you must first obtain a trading license and register the import-export company in Dubai. DED must receive an application (department of economic development).
Hence, to apply for an import and export business license, you must submit the following documents:
Optional trade names
Commercial activity
All shareholders' passports copies
Copy of the partner's UAE residence visa (s)
If the partner is on a visit visa, he/she will need a copy of the entry stamp or visa page
Copy of a local sponsor's passport and Emirates ID
Moreover, we can help you in getting visas, such as the Golden Visa and the Dubai Work Remote Visa. Contact us for knowing more about our visa services.
5. How do you obtain a Dubai Import-Export Business License? 
Obtaining a general trading license from the relevant license issuing authorities is the first step in starting an export-import business in Dubai. You can import and export products with a trading license. Once the trading license is issued, you will also need to register with the Dubai Customs department.
However, if you intend to import or export any of the items classified as special or restricted, you must do something first. You will have to get a special license from the relevant government office. This includes:
Dubai Police approval for gold trading
Dubai Narcotics Department approval for chemical trading,
And Dubai Municipality approval for food items
5.1. Step-by-step instructions for obtaining an import-export business license in Dubai.
You must keep private the company's trade name
Select your company's trading activity
Appoint a company's local sponsor (Connect Group will help you find a sponsor)
Choose a location for your office/shop/warehouse and sign a lease for it. In addition, we offer great services related to real estate
Sign the company's memorandum at the UAE notary public or the Department of Economic Development (E-agreement)
Submit the required documents to the Department of Economic Development (DED) to obtain a payment voucher
Pay the fees and obtain your license
Register the business with the immigration department
Register your company with Dubai Customs and obtain an import/export code
Obtain an investor/partner visa for the company's owner
Begin importing or exporting merchandise
All of the above processes may appear simple on paper. However, they will require a significant amount of time and expertise to complete without errors. Connect Group can help you with all of the above processes and make your life easier.
As a result, you will be able to focus on running your core business rather than dealing with the government.
6. Export Permit
In economic terms, an export is any good or commodity that is legally transported from one country to another, typically for commercial purposes. To begin this business in Dubai, one must first obtain a Ministry-approved license.
Hence, it is important to obtain an export license in Dubai. It will allow you to trade in goods or services produced locally in another country or among the UAE's free trade zones. It is important highlighting that if the goods are exported to any of the UAE's Free Trade Zones, they are not subject to customs duty.
Although the Free Trade Zone is a part of the UAE, it is not part of the UAE Customs Territory.
6.1 Exporting Procedure
A businessman must take the following steps to export goods from Dubai:
Submit the necessary documents to the Customs Office.
You must pay the export declaration registration fee at the customs office.
The office issues Customs Declaration Certificates.
6.2 What are the documents you need for exporting?
The licensing agency must issue the company an approved Export Declaration Certificate or the Declaration of Goods Application Instructions (IDG). It is required at the airport's customs point of entry.
If the commodity exported is on the restricted list, the exporter must obtain a permit from the appropriate authorities.
You will need a sales invoice from the company. It legal should include the description of goods, quantity, and value of each item. An invoice should be sent to the company located outside of the UAE.
7. Temporary export
Temporary export is done for purposes such as maintenance, repair, exhibition display, or use in projects. Additionally, they are returned in the same condition in which they were exported.
7.1 What is the temporary export procedure?
Submit the necessary documents
Pay the registration fees for temporary export declarations
They will give you a temporary export declaration
The goods invoices or list must be approved by the inspection section of the respective customs office (copy of the customs declaration)
7.2 What are the documents you need for exporting temporarily?
The authorities have issued a clearance declaration for the goods
Invoice Commercial (original)
HS codes are on the packing list
In the case of restricted goods, you will need an original export permit from the relevant agencies
They will require you a formal letter from the company requesting a temporary export
8. Import Permit
It is possible to import commodities into the UAE from other countries or one of the Emirates' free trade zones. Or into a free trade zone from the UAE mainland, with the assistance of an import license. This is possible by meeting the country's legal requirements in terms of licensing, documents, and permissions.
Hence, this license allows you to be an importer and includes a legal trade license issued by a UAE license authority.
8.1 Importing Procedure
Once the vessels arrive, the first step is to submit the Bill of Lading and pay the shipping agent's fees. Then, this agent will issue a delivery order.
The cargo clearance formalities must be completed before the Delivery Order's expiration date. The shipping agent will issue the delivery order three to four days before the vessel arrives.
The Import Declaration application must be submitted online via Dubai Trade. The importer must pay online customs duties and other fees. Following that, you will receive a Customs Import Declaration certificate.
Before releasing cargo to the importer, Dubai Customs will authenticate the documents and inspect the goods.
The importer can designate a carrier to take delivery of the goods once the container is unloaded.
According to the Customs Import Declaration, if any inspection is required, the container will be taken to the inspection area of the competent authority and will be released only after the inspection clearance has been obtained.
8.2 What are the documents you need for importing?
Invoice addressed to the importer that includes a description of the total quantity of goods as well as the value of each item.
Certificate of Origin stating the origin of goods approved by the Chamber of Commerce of the country of origin.
A detailed document containing the weight of each product in a container, the packaging, and the HS code for each item.
Import Permit from the appropriate agencies if the importer is bringing in restricted or duty-free goods.
Although all free zones are within Dubai's borders, people consider them to be outside the scope of the UAE customs territory. To conduct import and export business in the UAE free zone, they must adhere to certain conditions and requirements.
9. How can Connect Group help you?
Obtaining an Import/Export License is a time-consuming process that necessitates approvals, permits, and special licensing before you can begin doing business. The whole process can be hard and stressful for you and your partners. However, in this case, it does not have to be it. We can make your life easier and handle all those procedures for getting what you need.
Connect Group can assist you in obtaining a valid trade license in Dubai for a wide range of trading activities. Moreover, we have more than 20 years of experience in this market. You can check out our website and see all the services we have for you.
Would you like to contact Connect Group to obtain more information on how to get an import and export license in Dubai? Thus, if you have any questions, call us on +97143316688. You can email us at contact@connectgroup.co. Then, you will talk to one of our representatives who will answer your questions.
Visit thetalentpoint.com to apply. In addition, we will not store CVs and resumes that you send to contact@thetalentpoint.com. Start improving right now.