Acquire the best

Attendance Management Services

with Connect Group
Here at Connect Group, we provide companies with the best employee attendance software solution in the United Arab Emirates. With our help, you will be able to optimize and track the turnout of employees. While also keeping a record of their wages and salaries according to their attendance.
With our team of specialists by your side, you are likely to prosper. Using our services will allow you to aid managers to supervise staff members' working hours, early departures, late arrivals, and more. With Connect Group as your partner, business owners can focus on the important things within their companies. Subsequently, leaving their managerial responsibilities in our capable hands.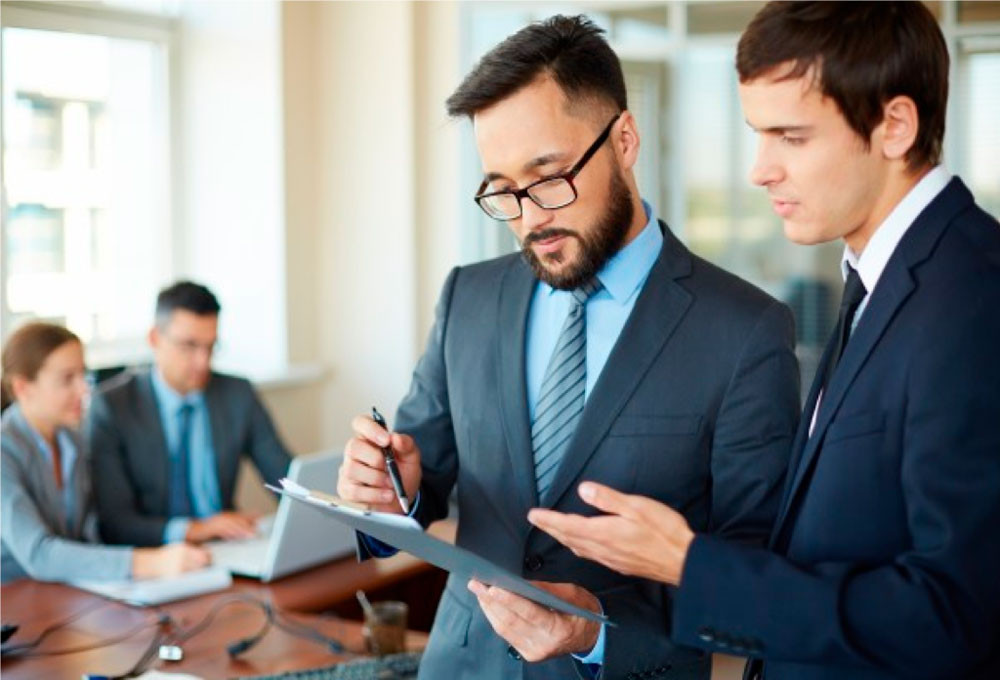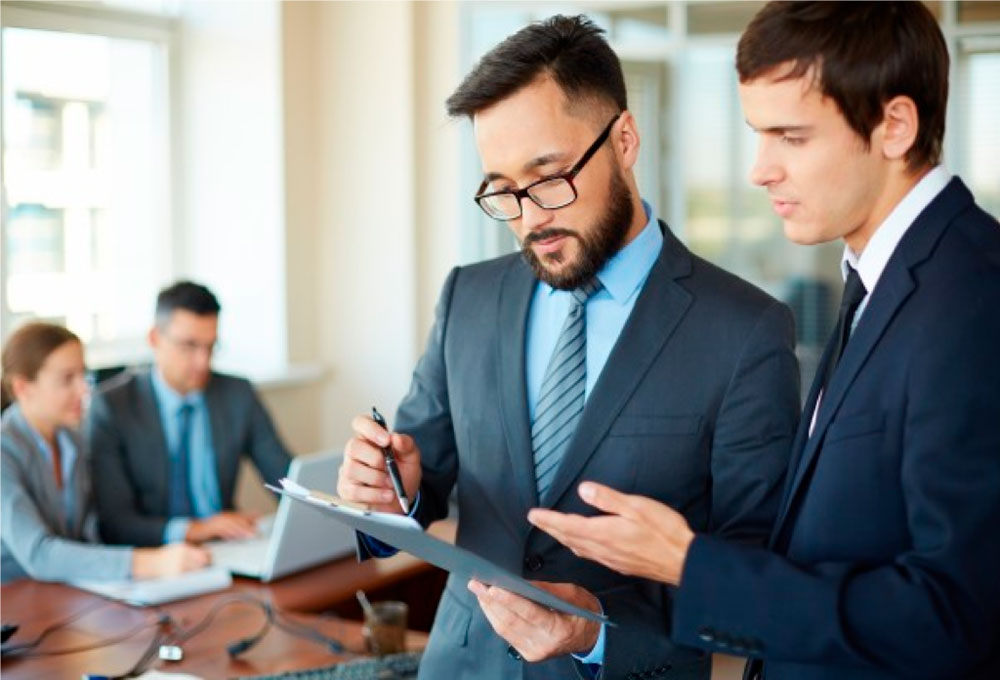 Are you searching for
Attendance Management service
providers in the UAE?
With us you can rest assured that your company will swiftly expand into every area you want.
When acquiring our services, you can save time and money by delegating some of your HR duties to us.
We offer the most current technology and tools to streamline and automate your processes.
Learn more about our
Employee Attendance Management services
Our employee management system allows staff members to clock in and out electronically through their mobile devices and computers. As a result, this information transfers to our software so it can be counted towards the current payroll. Besides, Connect Group offers you many other services such as PEO, EOR, and PRO solutions.
With our system, you will be able to customize our software and make it fit your requirements and budget. Our employee attendance software deals with our clients' time and attendance system in an efficient manner. Consequently, it serves as an easy and accurate record of your workforces' working hours.
We provide attendance management services to big, medium, and small companies. With the help of our software, you can calculate how much time they spend on their projects. At last, our main goal is to help you streamline your HR management processes and strive for proficiency.
Contact Us
by Connect Group of Companies
These are the advantages of working with us:
We have the best services for different industries such as:
Employer of Record

Real Estate

Staff Outsorcing

Freelance

Business Center

Company formationn search

Healthcare

Business Consultancy

Tax Consultancy
Connected Employers and Employees
Obtain the best Assistance Management Service for your company with Connect Group
With the help of our employee attendance software, you can know exactly the number of hours your staff members work on an assignment. With this system, you can easily have a sense of their attendance and leaves. Additionally, we provide other services such as compliance, payroll, employees' benefits, and more.
Here, at Connect Group, we can support you with our employee attendance management system so you can know the specific wages you owe to your staff members. Subsequently, you can remain compliant with the United Arab Emirates Employment and Labor Laws. Moreover, you can add other services to the software and form a package tailored to your necessities.
We have more than 20 years of experience supporting companies with their HR management issues. Helping investors and entrepreneurs streamline their companies' processes in the Middle Eastern region. Our main objective is to save you time and money to focus on expanding your business.
Usually, big and small businesses have problems tracking their employees' attendance. Thus, when you hire attendance management services you can forget about this burden. We are ready to take care of registering your workforce's turnout with the most current software in the market.
Handling HR duties is better when you have the support of the best agency in the United Arab Emirates. The benefits of having us as your ally are limitless. With our support, you will win big, as we offer you great human resources solutions at a great price. Plus, you will have our advice on every move you make.
In the end, hiring our company means that you will be receiving various services that will change your company's productivity for the best. We assure you that we will take care of completing every assignment efficiently. Our expertise makes us the greatest agency in the region.
We are experts on our craft. Hence, all of our services will suit your necessities perfectly. We have been repeatedly helping companies manage their workforce's attendance for years. So, we have developed a system that automatizes the whole process.
In addition, we provide other services such as PEO, EOR, payroll, staff outsourcing, and more, that will help you maintain your business organized. You can confide in us to keep your company in place, boost your employees' productivity, and streamline processes to achieve your goals. By taking care of your HR responsibilities, we make sure that your company remains compliant with local laws and guidelines.
Acquire our cost-effective of managing your staff members' attendance in the UAE
Connect Group is without a doubt the best HR management company in the United Arab Emirates. So, do not hesitate and get in touch with us to tell you more about our perks and services. We offer you our up-to-date services to help your business succeed.
Contact Us
Partnering with us and acquiring all our premium resources is easier than your
Obtain Tailored Solutions
Connect Group offers a vast variety of services for you to select. We provide human resources, legal, and government intelligence interrelated resources for your company. Our operations include outsourcing of payroll, sufficing workforces, and other PEO and EOR solutions.
Straightforwardness
We go direct to the issue, making your experience with us easy and simple. Moreover, we layout your options and help you select the most hassle-free alternatives to expand your company in the United Arab Emirates. Our agents will be there to answer all of your queries.
Security
Connect Group offers employee attendance software that keeps your document sealed. Thereupon, all of your sensitive information is safeguarded with us. We have the most modern technological features to keep your information protected. Take advantage of all the incentives we have to offer.
Maintain your accuracy
People are prone to make mistakes. So, to avoid them, you can maintain your accuracy with our employee management system. Our software guarantees precise time records and decreases human errors by automating the process. As a result, it provides accurate financial information with precise execution.
Remain within the budget with our support
With our services, you can save money by delegating our HR responsibilities. When you acquire our solutions you can forget about having to pay a whole HR in-house team. Instead, you will be paying for a package that covers various human resources services to satisfy your necessities.
Increase your productivity
Supervising attendance is a tedious job. Subsequently, by automating this process you can increase your staff members' productivity. Allow our mechanized system does everything for you. From supervising the working hours of your employees to providing data to your payroll system.
No unnecessary paperwork
By acquiring our services, you would not have to waste time on unnecessary paperwork. Our system will compile and archive your staff members' information in no time. In summary, you will not need to fill out applications or any other extra paperwork.
Easy to review attendance
With our employee attendance software, you will be able to review your employees' attendance with a few clicks. Once you learn how to use it, you can create reports on working hours, leaves, extra hours worked, and more. You can personalize our software to your liking so you can have a better experience with it.
Improve your workflow management
We will help you facilitate the process of keeping track of payrolls, execution audits, pay stubs, leaves, and more. Due to our efficient software you will receive notifications about the attendance of your workers and more.
We are your best
Attendance Management provider in the UAE
Connect Group provides you with an employee management system that is easy to operate. As a result, your staff members in the United Arab Emirates and your remote team overseas can use it with no problem. They just need to log in to the system and clock their working hours. It is a quick and hassle-free process.
We guarantee that your company will remain compliant with any local guidelines or regulations. Thus, with our support, you will be reducing the risks of making accidental law violations. In the end, we will keep you from having to pay for penalties or other consequences.
With attendance management services, you have a team of HR experts by your side. They are available to help you learn about the system, how to integrate it into your company and manage it for you. The system is very flexible, so business owners can make reports, changes, and more.
By acquiring our services, you will be saving important resources. You will not need a human resources team, so you can take these employees and train them in other areas. We offer you our experience and knowledge to suffice any HR responsibility.
By automating this procedure, you can track your staff members' attendance from anywhere you are. Accordingly, you will just need a laptop or smartphone to check the system and make sure that your workers' payroll makes sense with their worked hours.
We are committed to helping you track your employees' attendance and leaves so you can stay compliant with the United Arab Emirates laws. Enhancing the daily operations in your company and boosting productivity in the process.
Connect Group provides HR outsourcing services for companies that do not have a human resources team. Our team of experts will serve as payroll outsourcers, recruiters, and more to suffice any HR necessity you may have. Lastly, allow us to free you from extra burdens that will only keep you away from your goals.
With our PEO services, you will be able to outsource employees, sponsor visas, and more. Working with us will let you have time to focus on company expansion. Also, we take care of managing employees' benefits and supervising compliance. Take advantage of our rates and build a package that will satisfy your company's needs.
To establish yourself within the UAE you will need an area to conduct your business. So, we provide our amenities to assist you discover the best business centers in the region. Certainly, we will find you that special place from a spread of options. We have a devoted staff that can help you with any inquiries you may have when renting these spaces.