Find the perfect

private office in Dubai

for your organization
Our company offers you the right Private office space for rent in Dubai for your company. Connect Group provides you with a space with all of its commodities. For example, between our services you can find, furniture, technology, internet connection, local phone number, and more.
Our team members assure you that your private office room in Dubai has every amenity that will boost the productivity of your workforce. Accordingly, we will reunite beforehand so you can let us know what are your needs and requirements. In the end, Connect Group will provide you with the perfect office space that will suit your company with no problem.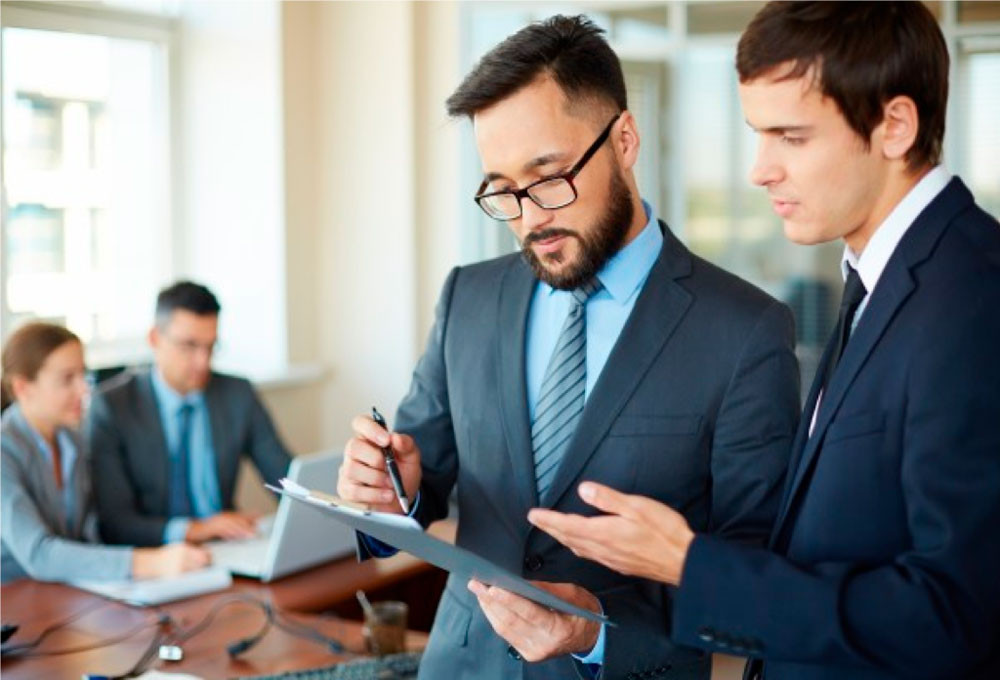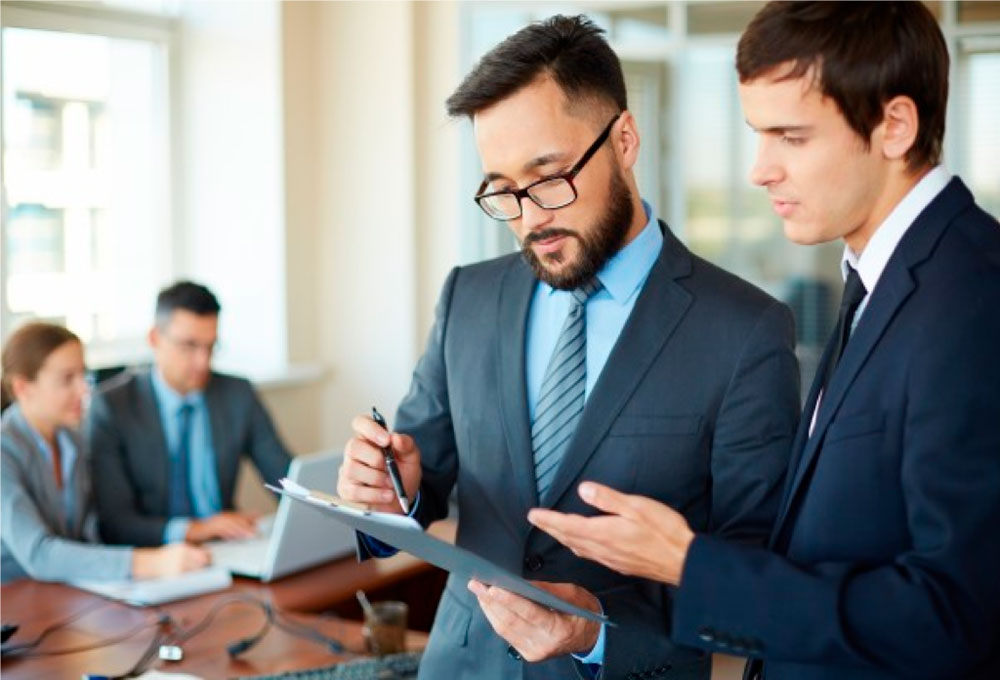 Are you searching
for a private office room
in Dubai?
We will provide you with a catalog of our private office spaces for rent in Dubai, so you can select the one that fits your business better.
Our agents will ensure that the place is right for the type of business that you run.
Connect Group's solutions will adjust to your budget. Subsequently, you do not have to spend too much on a private office.
Discover more about our
private office solutions in Dubai
Connect Group provides private offices for rent for those companies who want more privacy while conducting their operations. With our support, you can get the best rates in the area for private spaces. Therefore, you will not need to buy a whole office for your team if you do not need to.
With our private office rooms in Dubai, you can have your complete team located in a single space. Subsequently, you do not have to worry about the privacy of your operations. In a private venue, you will be able to commute with your team more easily.
Finally, when you acquire our private office in Dubai services, you will be able to add a variety of extra services to your package. Our agents will make sure that all of these services go according to your type of business.
Contact Us
by Connect Group of Companies
Learn more about our services:
We have the best services for different industries such as:
Employer of Record

Real Estate

Staff Outsorcing

Freelance

Business Center

Company formationn search

Healthcare

Business Consultancy

Tax Consultancy
Connected Employers and Employees
With us, you can have access to the most looked-for private offices in Dubai. Undoubtedly, we will make sure that you have an office space with room enough to fit all of your employees. Also, we ensure you that they will all be comfortable and can take advantage of our many benefits.
Business owners can select a private office room in Dubai from our wide collection. Then, they can let us know their list of requirements and the services they will want to hire from us. Ultimately, they will end up having the most incredible business experience with our support.
Connect Group has more than two decades of experience providing organizations with office space to house their staff members. We have a professional team with the expertise necessary to satisfy all of your needs. We want to be your guides on the road to establishing your company in the United Arab Emirates market.
Having your headquarters in a private office space in Dubai shows others your level of professionalism. Holding your meetings and having your team in a private venue lets your clients and business partners know that you are reliable, even if you are a new company in the area.
In short, we offer the ideal spaces for companies who want to conduct their business operations from a place that feels like their own. Moreover, if you need any extra support you can get in contact with our team members and they will gladly help you deal with any challenge.
We know the business world is shifting towards online and remote working. In the same vein, new opportunities are opening as well as new chances to add members to your workers. However, you may face some legal issues if you face this process on your own; thus, that is when your Employer of Record services come to assist you.
We are your best alternative for business consultancy and services in the region
Having a private office room in Dubai feels better than having a normal office space. These workplaces allow businesses to hire services instead of having to suffice them on their own. So, in this way, you can take advantage of our top-notch features, high-quality resources, state-of-the-art technology, and more.
Connect Group is the bridge between foreign business owners and the local market. Therefore, if you are a foreigner looking to invest in our economy, get in touch with us and schedule a meeting. We will make sure to support you while navigating our market.
Contact Us
Obtain our services to gain more support for your business operations
Personalized Help
We take care of understanding your ideas so we can offer you custom-made services that can help them come to fruition.
All-time Support
Our agents will make sure that you have 24/7 support if necessary. We can help you find an answer to the most difficult situations in no time.
Assured Security
Connect Group assures you that all of our private office space for rent in Dubai has enough security for you, your staff members, and your sensible information.
More Control
A private office in Dubai gives you more control over your company's functions. You can choose a venue that accommodates your liking and make it feel like home. Also, you will have more control over organization and cleanliness.
Complete Confidentiality
Working in a private office room in Dubai makes you feel more protected than conducting operations from a co-working space. In a private space, you can feel safe about leaving your documents out in the open without worrying about any leakages.
Boost in Productivity
In a private office, your team members will be able to concentrate more on their assignments. Thus, your whole company will have a boost in productivity that will make you meet your goals quicker.
No Distractions
Being in your space allows you to forget about any distractions that could be keeping you from your projects. Subsequently, you will not have to worry about other people walking by your desk distracting you or loud noises coming from other company staff members.
Optimize Processes
With our support, you will be able to optimize your business processes. We will take care of providing you with great office space, and also take care of your HR responsibilities.
Scale as You Go
Finally, if you feel like your company has overgrown your private office space for rent in Dubai, you can get in touch with our agents and find a permanent business property. We will go through our catalog of commercial properties for sale and find one that will adjust to your budget and requirements.
We will assist you in the process
to find a private office in Dubai
Working in a private office room will allow you to leave your work at the office and spend your free time with your family or friends. Subsequently, do not hesitate to rent a private space in the United Arab Emirates as it will help you have a stronger work-life balance. However, it does not mean that you cannot have a place to work from home. If you need it, we can provide you with virtual office services in case of an emergency.
With a private office space in Dubai, you will be able to build company culture. As your staff members will be all in one place, you can have the initiative to help them get to know each other better. We can help you plan activities and events for them to mingle with and learn about their coworkers. Being in an office space foments teamwork, so they can commute and communicate better when being in the same location.
With a private office space in Dubai, you can have access to other benefits that can be beneficial for your company. For example, you can select a big place with a conference room so you can hold your meetings any time you want to. Also, you can make sure that the office space haves a commuting room so your staff members can relax and distract in the middle of the day.
Select the services that help you
improve your business operations
Connect Group's team members offer you their support with your products. Our MVP software development services can help you enter successful products in the United Arab Emirates market. With the assistance of this system, you can know if your product will be well-received by your target audience. Hiring our services will allow you to work side-by-side with the most efficient professionals in the area.
Our company can provide you with our well-known PEO services that will help you manage your company in the right way. With us, you can streamline your HR responsibilities and delegate some of your tasks. Our agents can take care of many of your processes, such as visa management and sufficing your payroll. In short, we will give you a variety of solutions that will go according to your company's needs.
We offer you the chance to provide your employees with insurance services. Our insurance management system will tackle all of your employee indemnification problems. We will be in charge of protecting the well-being of your staff members. Our team members will offer you an insurance management plan that will cover all of your necessities. And also, we can give you the platform to administrate your insurance database. Finally, our objective is to help you automate your archiving system and take you out of this hassle.