A Public Relations Officer performs all activities related to government documentation processing, legal paperwork, and other documentation works related to business formation in the UAE. Some of them are worker-related and others solely related to business operations and operation. With our PRO services in the UAE, you will only focus on your business.
Further, we are the best PRO in Dubai; similarly, the formation and registration process of a new business involves various legal procedures with the DED (Department of Economic Development). Likewise, to quicken these activities; our team of specialized experts provides top-leading and high-standard PRO solutions.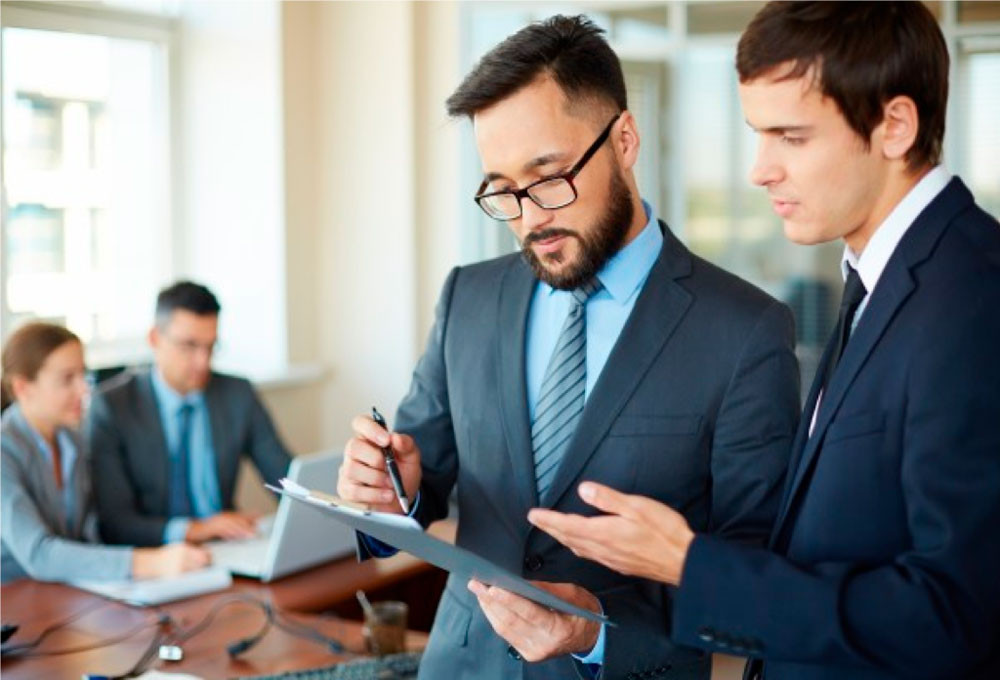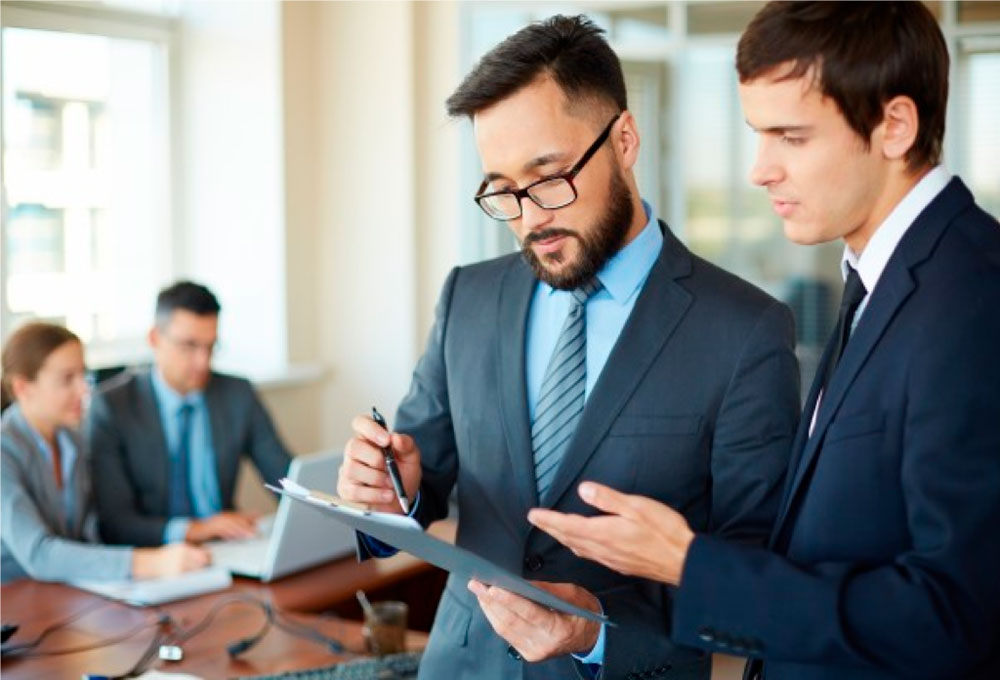 To successfully manage and set up your business procedures, you must partner up with an expert business consultant. In Connect Group, we deliver outstanding PRO services in Sharjah; guiding our partners with various government-related solutions, business, and visa processing as well as other related tasks. 
We help you at each step of the business inception process for successful managing, PRO services in Abu Dhabi, and a massive range of documentation clearing. Our business professionals work side-by-side with the Dubai government officials; making the PRO activities as easy as possible. 
Why should you choose
our PRO services?
We allow you to save valuable time and money when it comes to companies set up in the UAE and each emirate. Therefore, as one of the top PRO solutions in the UAE, we know there are various stages you must go through. That is to say, we offer complete PRO services in Sharjah, these are specially designed packages to allow entrepreneurs and investors set up in the UAE.
In Connect Group we provide PRO solutions to businesses across the mainland area and all free zones across the UAE. In the same vein, we have an outstanding team of PRO solutions consisting of UAE nationals, ex-pats, and GCC workers to help you easily complete government procedures. Likewise, we also provide the best technology solutions to keep tracking of your requests.
Let's observe the different services we provide your business:
Patent, Copyrights, and trademarks registration.

Immigration and labor card processing activities.

Ejari application.

Document translation to Arabic.

Government approvals and NOCs.

Visa renewal.

Notary attestation.

License renewal.

Employment visa processing.

Application of Trade license.
Most importantly, we are not an ordinary "service provider", we are a valuable business facilitator. That is to say, we are the connection between the government entities and your business requirements.
How can Connect Group
provide you with
the best PRO solutions in the UAE?
We provide you with a right blend between knowledge and expertise. In addition, as an outstanding PRO in Dubai working for more than 2 decades; we have a cordial relationship with UAE authorities and officials. On the other hand, have assisted many companies in the UAE in the Mainland, Offshore, and Freezone jurisdictions in the UAE; offering you reliable and cost-effective PRO solutions.
In other words, we take care of the needs of large, medium, and small organizations, that is why we know all businesses require different PRO solutions. Thus, we have adopted a tailored methodology towards meeting the right PRO requirements.
Knowing Arabic is an extra advantage when it comes to offering the best PRO Services in Abu Dhabi, first-time and foreign investors may find it difficult to handle or even understand legal aspects linked with all PRO solutions and company formation in any jurisdiction in the UAE. Similarly, our proficient and experienced team will clear all your questions with effective communication.
The company formation process is an important affair involving various legal approvals and procedures from different ministries and government agencies. That is to say, our team of workers will efficiently communicate with all government agencies involved related to your requirements without causing any time-wasting delays.
Exclusive Features
Create awesome websites with Essentials
Comply with all the labor laws of the UAE
In Connect Group, with our team of legal experts, we ensure compliance with all the labor and employment laws of the UAE.
Explore Essentials
See our pricing
Future of design

Awesome bootstrap theme

Revolutionary design
Talk to our Experts
Get your PRO Services here
We have the best services for different industries such as:
Employer of Record

Real Estate

Staff Outsorcing

Freelance

Business Center

Company formationn search

Healthcare

Business Consultancy

Tax Consultancy
Connected Employers and Employees
Obtain our cost-effective and beneficial solutions for your business.
We have more than 21 years working with businesses across all the industries in the UAE. Start now and be one of our partners.
Get Essentials
Learn and do the best for
your company
If your business chooses the do-it-yourself approach; the first thing you must undertake is to set up a local entity via registration and incorporation. However, this will be an expensive and consuming process, requiring accounting and skilled legal support to ensure the most important thing in this area; compliance.
Similarly, of course, there are some businesses that can bear the cost and time of setting up a branch office; but there are some instances where taking advantage of a local EOR service provider like us is a better option. In addition, we have an already existing legal entity that will handle immigration and labor requirements in the UAE. Further, we have massive expertise being the intermediary between the organization and its workers; ensuring full compliance with all regulations and laws.
In the UAE, immigration policies and regulations are constantly changing. Moreover, there is more scrutiny by the government regarding visas, types of organization activities, and work permits. Thus, this makes compliance the most important challenge for relocating businesses since immigration violations have several consequences for a business and the involved.
However, instead of risking non-compliance issues with the immigration authorities; many businesses decide to work with us through our EOR and PEO services. Likewise, with this practice, your staff working in the UAE will have no problems with the overuse of business visas, multiple entries, and remote payroll. That is to say, we will handle all visa and work permit necessities and avoid complications from the immigration authorities.
Most countries will mandate businesses with workers on assignment to manage a payroll complying with the local standards and a registered entity. Similarly, this practice of "remote payroll" is not always allowed, especially for long-term assignments.
Likewise, a key aspect of doing businesses in the UAE is the withholding and calculation of the different pay deductions, such as health insurance, taxes, and pensions. We take care of these crucial areas; ensuring full accurate compliance for all your business workers. EOR and PEO services are your best employment solution; we provide the needed legal entity to run payroll with experience in tax regulations. Therefore, ensuring an issue-free process with the local authorities.