Make your

Company Formation Search

more effective with Connect Zone
Online platforms have made the company formation process much easier for many investors in the UAE. With Connect Company Formation Search, it is possible to find your ideal business location to compare pricing and benefits that come with the different areas.
Connect Zone is an online platform that will help you find the right business location in  Dubai, UAE. This platform is a simple yet effective website that guarantees to find you the best options for your needs within a few seconds. All you have to do is to enter the necessary keywords to search for your ideal location & you can Compare Prices and Find the Best Location For Your Company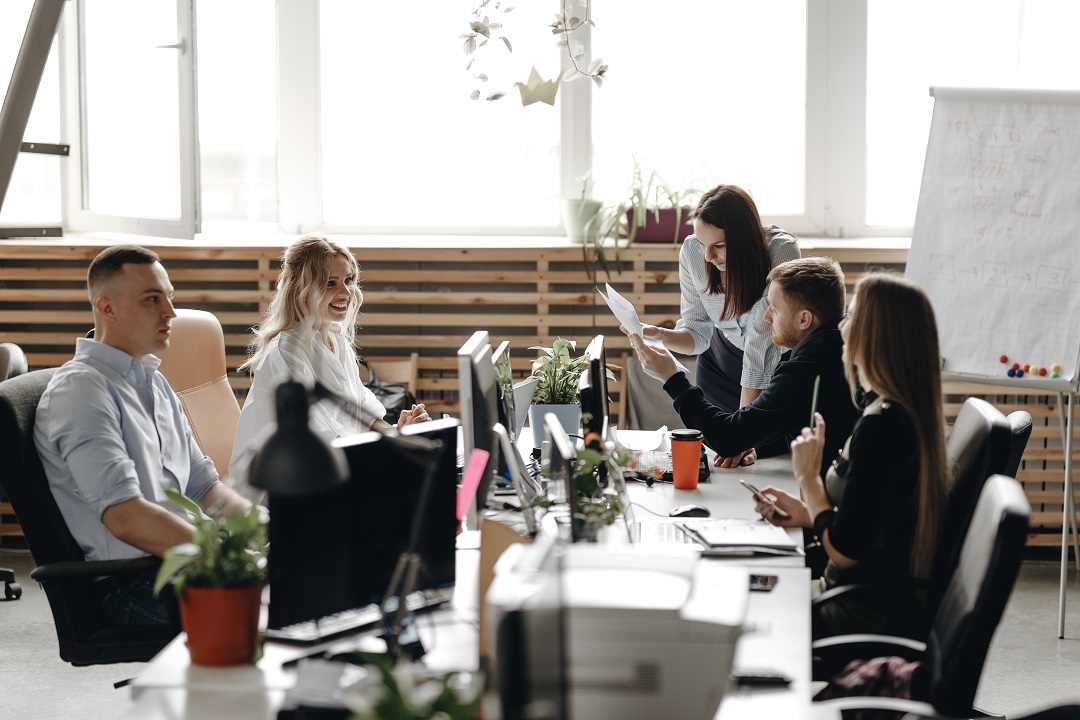 With Connect Zone Company formation services you can obtain benefits like:
Are you looking for
Right Company Formation Search
in the industry?
Excellent results in a short period of time.
Obtain numerous choices that suit your search or business requirements.
Simplify your search to Compare Prices and Find the Best Location For Your Company
Exclusive Features
Create awesome websites with Essentials
Find the best Company Formation solutions here
Register your business with the paramount formation company in the UAE.
Explore Essentials
See our pricing
Future of design

Awesome bootstrap theme

Revolutionary design
Build Powerful Pages
Design better websites and pages.
Know more about
Company Formation
Here at Connect Group, we will help you through the process of incorporating your business into the market. Our wide range of services covers business centers, staff outsourcing, taxes, and business consultancy. In other words, everything you may need to start your company.
With our team of professionals by your side, you are likely to succeed. Using our services makes registering a new company as easy as possible. Our main goal is to help you understand the legal queries that you may have. While also guiding you through your whole company formation process.

Incorporating a business can be a hard task. But, with the help of companies like us, you will have your company in place in no time. The interest in opening new companies all over the region is growing daily. Therefore, investors are realizing that the UAE is a prime location for expanding their industries.
The benefits of establishing a company are endless. If you are wise, you can meet every single one of your expectations, even the most difficult ones. Once you decide to conduct your business in the UAE, you will be the one managing your time and money.
Of course, not everything can be achieved without a supporting team. Therefore, Company Formation Agent may be required to guide you through the inconveniences you will encounter. These agents are qualified to help you navigate the market. While offering the different business services we provide.

Contact Us
by Connect Group of Companies
We offer you the best Company Formation Services in the UAE
We have the best services for different industries such as:
Employer of Record

Real Estate

Staff Outsorcing

Freelance

Business Center

Company formationn search

Healthcare

Business Consultancy

Tax Consultancy
Connected Employers and Employees
Established in 2012
Start Your Company with Us
Before you can start your company you need to be clear about what type of company you want to start. Subsequently, it can be a Branch Office, a Limited Liability Company, or a Representative Office. Company Formation is trending in the UAE due to the rising opportunities in the area.
Additionally, other factors are helping. Such as government support, lack of corporate tax, full foreign ownership of the company, a strong network of local commercial banks, etcetera. Because there is total freedom with foreigners who want to start a company, the UAE has become the headquarters of thousands of multinationals.

Connect Group, with more than 20 years of experience, helps investors find the right Free Zone to establish their company inside the UAE. Consequently, offering stress-free services to our clients such as trade license registration and other inquiries. As a result, you can relax while we tackle challenges for you.
Usually, anyone founding a new business will encounter administrative paperwork to register their company within the UAE laws. Also, people will have to do exhaustive research on the market to get acquainted. Luckily, we are here to help you, putting your burdens into our capable hands.

Establishing a company in the UAE is best when you have a great team behind every move. The befits of starting your business here are limitless. There are many business activities to get into, you will just need to have a clear idea of what you want to achieve. Therefore, outlining your plans and strategies beforehand is advisable.
Ultimately, hiring our corporation means acquiring a vast variety of services and products. We can save you time and money while eradicating the missteps you may have through the Company Formation process. Our expertise and knowledge make us the #1 agent in the United Arab Emirates.

We are experts on our grounds. Therefore, our core service will always be to incorporate your company into the market. This covers the creation and registration of a new company in the EUA. Additionally, we can offer you our extensive range of services such as Staff Outsourcing, EOR, PEO, Business and Taxes consultancy.
If you are indecisive, we have the knowledge to recommend you the right corporate structure for your needs. Subsequently, Connect Group will help you through the whole Company Formation process. Our agents will manage each challenging task efficiently, freeing you from any stressful situation you may encounter.
What are the steps to Company Formation?
First, you will need to provide your company's name and type of activity for approval. Activities such as services, agricultural and contracting ventures, and commercial businesses are the most common within the UAE.
Second, you will acquire a commercial license for your business. This license will depend on the type of company you will conduct. After your business name, activity and license are legally confirmed, you will need to look for an office space.
Third, you have to apply for a residence visa so you can run operations in the UAE. This process may change depending on the location you are in. As an investor, you need to fly to the UAE to have your medical test done. Therefore, you can get your passport stamped with the residence visa.
Finally, you need to open a local corporate bank account under the company. Subsequently, investors need to deposit the minimum shared capital into it, as ruled by the government. After that, you can start trading. Enjoy all the benefits that establishing a company in the UAE will carry.
Connect Group is without a doubt the best Company Formation agent in the United Arab Emirates. Our team of experts will guide you through the ups and downs of this process. While saving you valuable time and money. We're well-organized and productive, offering you up-to-date services to help your business prosper.
Get Essentials
We offer an inclusive and efficient service for setting up your company in the UAE
Wide Range of Services
Delivering a wide variety of corporate, legal, business, and government intelligence interrelated services. Our operations include but are not limited to helping you open a bank account once your company is formed, managing legal fees, procurement of a legitimate address, staff outsourcing, among others.
Simplicity
We go straight to the point. Therefore, working with us is easy and simple. Laying out your options and choosing the most stress-free solutions to expand your business into the United Arab Emirates. Our local agents will always be there to clear any doubt you may have.
Security
Ultimately, we work with top-of-the-notch technology that keeps your documents sealed. Any sensitive information is protected with us. We have the most modern technological features to safeguard every single record and detail. With the best rates in the market, you can have all the perks we have to offer.
What our agents can do for you
Incorporation of your Company
Essentially, this is the core of our service. Subsequently, this covers the positive creation and registration of your new company into the UAE market. After this, you can start trading.
Business Compliancy
Ensuring that your newly started company is under every law requirement. Therefore, your company can evade any possible fine or penalty.
VAT Registration
We can manage any tax consultation you may have. Our experienced team will register your company. Therefore, you will be compliant with UAE laws. Take advantage of our services and build a great team to help your company grow in the region.
No Unnecessary Paperwork
You do not have to worry about anything. We will manage your paperwork, making sure that every mandatory document is on point. Subsequently, professionals within our agency will compile every necessary file and be on top of any transaction. Letting you worry about other things only.
Provide Information
Our agents will be able to provide you with tons of never-ending information. We have a wide range of information that can satisfy any inquisition you may have. With our advice your expansion into the UAE is imminent.
Corporate Bank Account
Opening a local bank account is the final step in the Company Formation process. Our agents are qualified to support you in this task. You will only have to provide us with the necessary documentation required by the entity.
Once your business is functioning, we can provide you with our Business Consultancy Services. Our team of experts will serve as professional advisors, helping companies accomplish their objectives. We can take care of HR activities. Freeing you from an extra burden, so you can pay close attention to other aspects within your company.
Connect Group can keep working directly with your staff. Therefore, allowing growth and education inside the business. Together, we will develop a plan to pinpoint needs in any area, so they can be fulfilled in no time. Allow us to pave the road for you to drive on.
If your company has a staff shortage or if you need someone to perform a specific job, outsourcing can be the solution. We can discover, hand-pick, and deliver the most skilled employees for your business.
Subsequently, you can take keep expanding your organization into the market. Thanks to our powerful methods, we have taken Staff Outsourcing to a whole new level. Allowing you to hire a local worker or an international one.
This initiative brings you countless benefits, such as time to focus on your essential responsibilities, staffing flexibility, maintaining a strong workforce at a low cost, the possibility of expansion, and many others.

To establish yourself in the UAE you may need a space to conduct your business. So, we offer our services to help you find the best business centers in the region. Certainly, we can find you that special place from a variety of options.
You can rent co-working spaces, virtual offices, private offices, meeting rooms, and many other types of offices. We have a dedicated staff that can help you with any doubts you may have when renting any of these spaces.
Do not hesitate to keep in touch with us to help you in any way we can while you are on your Company Formation Process in the UAE. In this ongoing business, we can be a beacon of hope to help you turn your life around.

What are the
benefits of starting a company
with our help?
If you have a plan mapped out, creating a company can be done in no time. Formation Agents are qualified to obtain licenses, open bank accounts, and retrieve any document you may need in a short time. Ensuring your company to start running as soon as possible.
As a result, this will be very beneficial for you. Allowing to start trading and producing money in a short period. As long as you are reliable, there will be no problems with your company. The UAE market is very active. So, starting to perceive an income from the get-go will not be a problem.
Once your business is up and running, you will start perceiving positive changes. Not only in your bank account, but in the way your company will start growing. With the help of an agent, your corporation can become one of the top companies in the world. Turning it into an everlasting structure.
With our help, your organization can get established in the market. Obtaining credibility with potential employees, vendors, customers, and associates. Therefore, it can grow as big as you want it to. You just need to have the right plan and trust in our advice. Your company will be our #1 priority.
In the same way, we will not commit any mistakes. Our process is very up-front. We just want to simplify the Company Formation process for our clients. Therefore, helping them establish themselves in a new market without any preoccupations. Leave everything in our hands and we will make it.
Our team can clear any doubt you will have. Remember, we are experts, we have been doing this for years. We have an extensive list of satisfied clients that can assure you that we are the bests in this business. Therefore, we promise to make this process as effective as possible.