The UAE is one of the most appealing countries in the world for entrepreneurs. Establishing a new company in Dubai will be rewarded with lucrative profits and access to global markets. In Dubai, there are four main types of trade or business licenses available, and it is a legal requirement to have one in order to do business in the UAE.
In this article, you will learn everything about how to get any of these business licenses in Dubai. It is critical to understand the various types of licenses available for various business activities, as well as how to apply for the appropriate license. Let us take a look:
1. Why is a business license required to conduct business in the UAE?
2. Major licenses
3. Which trade license is right for your company?
4. What are the steps you must follow to obtain a trade license in Dubai?
5. What are the advantages of obtaining a trade license in Dubai?
6. How can Connect Group help you?
1. Why is a business license required to conduct business in the UAE?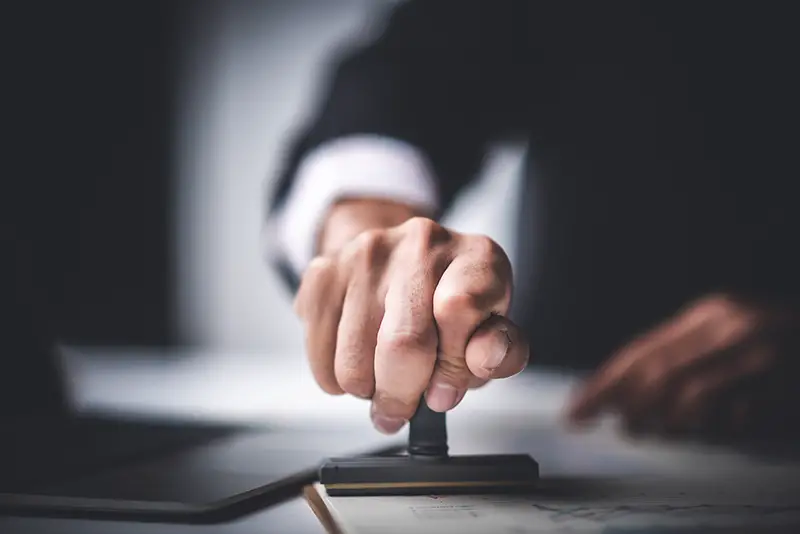 To begin, we must comprehend the UAE business license setup scenario. Every business in the UAE, whether in a Free Zone or on the mainland in any Emirate, must have a license.
A business license is a document that verifies the legal status of a company. Businesses are granted business licenses to assume responsibility for their operations in the region. It also organizes, protects, and categorizes the firm's legal cases.
Hence, if you want to legally trade as a company, you must obtain a trade license. Trade licenses would ensure that the company complies with the Commercial Firms Act of the UAE. Furthermore, obtaining a trade license in Dubai allows you to conduct business legally and follow the regulatory authorities' laws; as well as provides you with numerous benefits.
2. Major licenses
A licensing authority, which is part of each city, must assign a company to one of many licenses. Commercial operations in the UAE are classified into five types. The most common types of business licenses available in the UAE are as follows:
2.1. Commercial license
In the UAE, businesses that deal with the purchase and sale of goods are granted a commercial license. With a Commercial License, businesses can operate both within and outside the UAE. Thus, if you only want to trade locally, you can get a general trading license in the UAE.
In addition, for any type of import/export, you must file an import/export permission with the licensing authority. The UAE has various types of business licenses and business operation lists for the exchange of goods. When starting a business, whether, on the mainland or offshore, the applicant must choose a specific Business License.
Hence, an ex-pat or international owner may legally own 49 percent of a commercial license's total shares; with the remaining 51 percent owned by a UAE national or local service agent.
2.1.1. The benefits of obtaining a commercial license
A commercial trade license helps to regulate and protect trading companies. The following are the benefits of a commercial license:
To carry out an unlimited number of activities under a single commercial trade license.
There are several options for the type of company that can be registered.
You can carry out several similar business activities under a single license.
Secure a business relationship with the DED and the Registrar of Companies.
It is also great because employees and company executives have the option to apply for residency visas.
If you apply for it, you can get some assistance with the establishment of corporate bank accounts.
Methods for renewing a commercial trade license in the UAE at a low cost.
2.2. Professional license
A Professional License would be required for any person or company involved in the use of people's intellectual abilities. Hence, if there is more than one owner, the company will be classified as a Civil Works Corporation. So, consultants, auditors, and lawyers can all obtain professional licenses.
Therefore, IT service providers, mechanics, and craftspeople, among others, may apply for a UAE Technical License. So, an ex-pat with a professional degree would have 100 percent ownership and could eventually become the sole owner.
2.2.1. The benefits of obtaining a professional license
Professionalism is essential in a service-oriented business. As a result, specialists and professionals must each obtain a UAE professional trade license in order to establish a business in the country. The following are some of the advantages of holding a professional license:
Professional license holders pay a fixed annual fee; this is appropriate for skilled professionals.
Transparency in client interactions.
Businesses can apply for visas for their employees.
2.3. Industrial permit
The Industrial License looks for businesses that create and manufacture new products from natural or raw materials. This includes manufacturing of products, food industries, textile manufacturing, engine and equipment manufacturing, and other industries.
Additionally, a company must operate from an office address within a Dubai Free Zone, such as a physical office space, physical warehouse, or industrial complex. This is in order to qualify for this trade license type.
2.3.1. The benefits of obtaining an industrial license
When the DED (Department of Economic Development) grants you an Industrial License, you will also receive operational, tax, and customs benefits based on the following criteria:
Your company manufactures goods for domestic consumption.
As a new business, your products may be exported outside the UAE to compete with foreign goods.
The company is located in designated industrial development zones.
For manufacturing, the company relies on locally sourced raw materials.
Your company has a positive impact on the UAE market.
2.4. Tourism permit
The Tourism License allows businesses to operate in any of Dubai's tourism sectors. So, outbound tour operators, inbound tour operators, and travel agents are the most common types of tourism businesses established in Dubai.
The Department of Tourism and Commerce Marketing (DTCM) and Dubai's DED issue this type of trade license.
In addition, Connect Group can help you to get these licenses. Moreover, we can help you in obtaining other licenses such as an influencer license.
3. Which trade license is right for your company?
UAE trade licenses define the specific areas in which businesses can operate. The Dubai economy is diverse, and these regulations play a significant role in the development of industries and businesses. Hence, these are the trade licenses:
Governing the industry.
Guiding business processes.
Enabling better market relationships.
Determining companies' jurisdiction for greater transparency and better customer service.
To determine which of the four common types of trade licenses is best for your business in Dubai, contact us. Then, you will speak with a company formation specialist at Connect Group.
4. What are the steps you must follow to obtain a trade license in Dubai?
These are the steps required to apply for a trade license in Dubai:
4.1. Collaborate with trade license zone
The first step in starting any type of business in Dubai is to partner with a local company setup agency like Connect Group. To take advantage of the legal structures of operating with a trade license, you must adhere to strict business structure and formation regulations.
Hence, Connect Group's specialists will manage all aspects of your company formation process. Additionally, they will advise you on the various governmental and municipal trade regulations for operating in the UAE.
4.2. Decide on a business structure
Free Zones are a Dubai invention that establishes special economic zones for specific industries. Hence the various Free Zones provide many benefits, such as tax breaks and business support services tailored to each industry.
Free Zones provide businesses with not only trade licenses but also access to first-class infrastructure, business clients, skilled workers, and a large volume of customers.
4.3. Select and register a business name
Connect Group will assist you in choosing the best name for your company. According to the Registry Office, no offensive or blasphemous language, nor references to Islam or Allah, may be used in the business name.
You may include your name in the name of your company, but it must be used in its entirety rather than just your surname or initials. So, we will then see if the name is available for registration.
4.4. Have your company's documents notarized
You will need to apply for notarization of your company's documents as part of the application process for your corporation and visa. Once your company's name has been approved by the Registry Office, you can have the Memorandum of Association (MOA); and Articles of Association (AOA) notarized with the Dubai Department of Economic Development (DED).
4.5. Submit your application for a business license
We will submit your documents, along with your business plan, to the Department of Economic Development (DED) in Dubai once your documents have been notarized. Also, your application forms must be completed (and the Department of Tourism and Commerce Marketing for Tourism Licenses). Hence, you will need the following documents for successful approval:
If you are a director and shareholder, you must provide identification and proof of address.
Copies of shareholders' and directors' passports
Copy of the Registry Office's trade name confirmation.
Obtain a copy of the license application forms.
Proof of approval from Dubai's management agencies for the initial activity.
Memorandum sof Association Notarized (MOA).
Articles of Association Notarized (AOA).
A copy of the company's physical address's lease or property agreement.
Payment is made for a specific trade license.
4.6. Obtaining a trade license
When your application receives an approval, the DED will issue your company with a trade license. This process typically takes two weeks, but due to COVID-19 restrictions, it may take up to four weeks.
5. What are the advantages of obtaining a trade license in Dubai?
There are numerous business advantages in the UAE. This is why so many business owners choose to establish branches or organizations in this country. Here are a few of the primary advantages of obtaining a Dubai trade license.
5.1. Increase both domestic and international trade
You have a lot of options for manufacturing or importing goods if you have a general trading license. You have the option of sending your products to the local Dubai market or sending them abroad and profiting from other countries.
A general trade license also allows business owners to re-export their goods. This can help your company's ability to trade goods and services globally.
5.2. Increase your credibility
Many businesses look for loopholes in laws and regulations to increase their profits. Companies that take the time to follow the rules, on the other hand, gain the trust of their customers.
Furthermore, the license increases the company's exposure in the markets in which it operates. Hence, this assists it in establishing credibility and gaining the trust of its customer base.
5.3. Profit from tax breaks
One of the primary reasons why over 90,000 people relocated to Dubai in 2021 was to take advantage of tax breaks. Unlike most countries, Dubai does not require investors to pay significant sales and manufacturing taxes.
Because Dubai is almost entirely tax-free, traders and business owners can generate additional revenue. Money that would have otherwise been spent on taxes can now be used to offset production costs.
5.4. There are few trade restrictions
Dubai has very few trade restrictions, making it an ideal place to do business. You will not have to worry about restrictions as long as your products are registered under a general trading license.
On the other hand, we offer visa services. Hence, we can help you to obtain an investor visa.
6. How can Connect Group help you?
Starting your own business is the quickest way to obtain a visa in Dubai. Using one of the four types of trade licenses will ensure that you start your business with the proper structure. Working with a company formation specialist like us will allow you to get started quickly.
That is why it is always a good idea to hire a UAE business setup company to advise you. We will ensure that your trade license and visa applications are free of errors and omissions, which can lead to delays and rejection.

Would you like to contact us to obtain more information about how to get any of these business licenses in Dubai? If you have any questions, call us on + 97143316688. You can also email us at contact@connectgroup.co. Following, you will talk to one of our representatives who will answer your questions.
It is quite simple to apply for a position in our agency if you are highly qualified for our open vacancies. Do it today by sending us your CV to thetalentpoint.com. In addition, we will not store CVs that you send to contact@thetalentpoint.com. You will be among the best team in the country.