Find the right

shared office space for rent in Dubai

for your company
Connect Group offers you the perfect shared office space in Dubai for your organization. Our company makes sure that these spaces have every accommodation necessary for your daily operations. For instance, among our solutions you can find, high-end furniture, top-notch technology, high-speed Wi-Fi connection, and other essential services.
We assure you that your shared office space for rent in Dubai has every commodity that will help you increase your workforce's productivity. Accordingly, we will have a meeting beforehand, so you can talk to us about your requirements and other necessities. Ultimately, we will provide you with the most comfortable shared office space that will host your company for some time.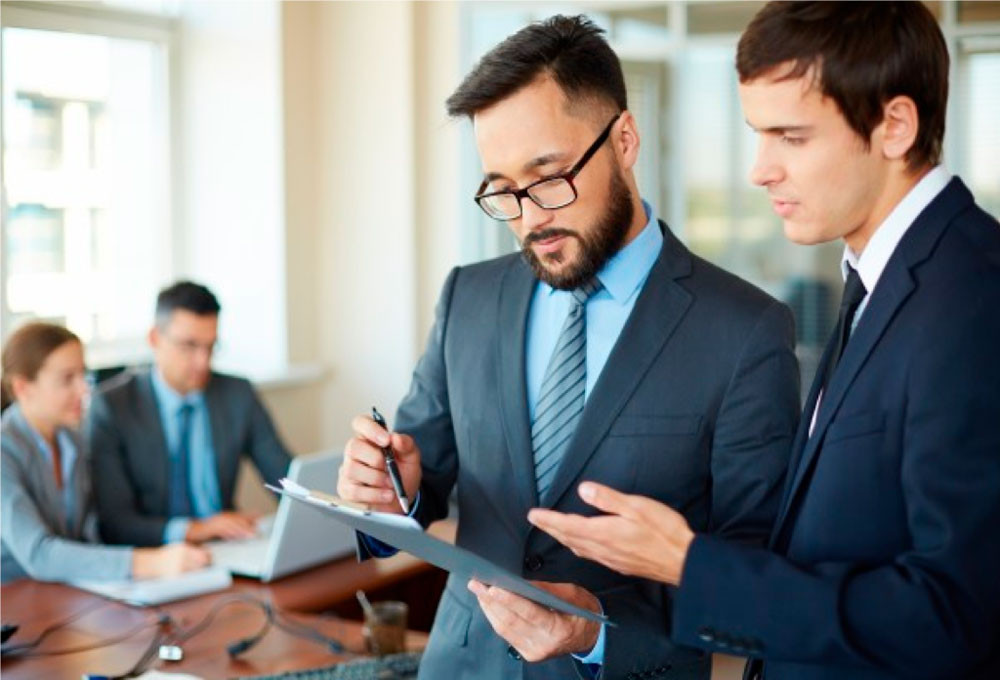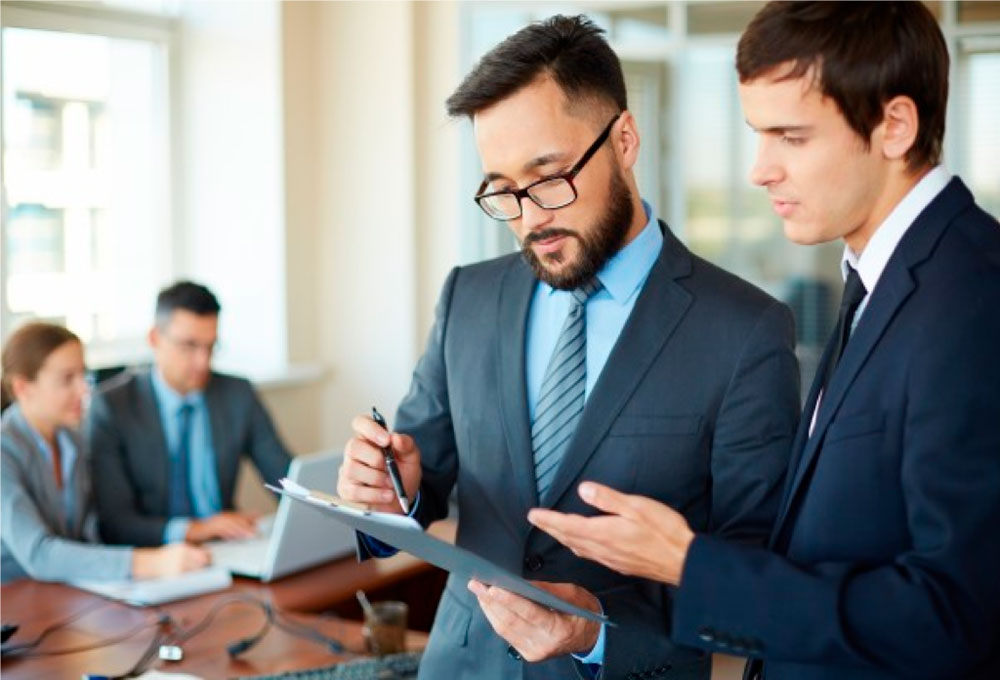 Acquire our services and allow us to find the right shared office space for your business
Are you looking for
a shared office space rental
in Dubai?
We will show you our catalog with the shared office spaces available for your business.
Our agents will make sure that the space is the perfect one for your type of company.
Connect Group's services adjust to your budget. So, you do not have to spend too much money on office space.
Learn more about
shared office spaces for rent in Dubai
A shared office is a space that provides your business with the same amount of benefits as a traditional office and more. These are open environments that you can rent monthly, depending on your needs. A shared office space rental in Dubai is the best alternative when you want office space but do not have the budget for one of your own.
Here you can find a place to conduct your business, allowing your company to develop and expand the creativity of your staff members. With us, you can give them the opportunities to feel free while working on their projects. Having a shared office space in Dubai can increase your company's productivity by helping your employees focus on their tasks.
Contact Us
by Connect Group of Companies
Know more about our amenities:
We have the best services for different industries such as:
Employer of Record

Real Estate

Staff Outsorcing

Freelance

Business Center

Company formationn search

Healthcare

Business Consultancy

Tax Consultancy
Connected Employers and Employees
Book the most desired shared office space for rent in Dubai with us
With us, small companies and freelancers have the opportunity to find a shared office space in Dubai at a low rate. A shared office gives businesses the flexibility necessary to foment a good work environment. Also, we will make sure that you will work comfortably from there and can benefit from our amenities.
Business cannot be directed in the United Arab Emirates without a physical workspace, so, these can be a great alternative for small companies who are just starting. These are convenient and affordable places that can help you grow and then you can allow us to guide you through the next step to success.
Connect Group has decades of helping organizations find their place in Dubai's economy. Therefore, our professional team has enough experience to give you advice on what kind of office space will benefit you the most. We want to be your support while navigating the road to business development in the United Arab Emirates.
Once you start working at a shared office space in Dubai you will realize that it feels completely different from a regular office. A co-working space can give you the energy you need to complete certain processes. Furthermore, it will give you the chance to meet new people who are only starting with their businesses, just like you. In summary, shared office space for rent in Dubai can help you experience a new business culture. Plus, you can count on many benefits that you may not have if you are occupying other kinds of spaces. In a shared space you can afford to run your business and be productive at the same time.
Having a shared office space rental in Dubai feels greater than working from home, as it allows you to have a better work-life balance. In a workplace like this, you can acquire business services instead of having to suffice them by yourself. Subsequently, you can take advantage of our state-of-the-art technology, top-notch resources, and high-quality features. Connect Group acts as a bridge between foreigners and the local authorities. So, you can benefit from investing in our economy while also staying compliant with the United Arab Emirates Laws. Our team members will be the perfect support to make you succeed in our market.
Hire our services to achieve more support for your professional operations
We have more than 21 years working with businesses across all the industries in the UAE. Start now and be one of our partners.
Contact Us
Working with us and getting all our premium features is simple
Personalized Support
We make sure to acquire knowledge about your company and understand your vision. As a result, we can provide you with personalized services that can help you blossom in the industry.
24/7 Attention
Our dedicated agents will give you support anytime you need it. We can work with you to find answers to any of your problems.
Guaranteed Protection
Working on a shared office space does not mean that your information will not be protected. We will provide you with the most high-quality security systems to safeguard your private data.
Crisis Management
If you have any issues while staying at a shared office space rental in Dubai, you can talk to the manager to resolve them.
Inspiring Atmosphere
Sharing the room with other investors, freelancers, or entrepreneurs will fill the room with inspiring energy. So, do your best to absorb all the good energy and focus on making the best out of your situation.
Collaboration
Co-working spaces are all about collaboration. People reunited in one location working together for different causes.
No Hassle
With our services, you will not have to feel hassled about putting too many responsibilities on your plate. We are here for you to take some of your tasks and help you streamline your business processes.
Optimize Operations
Once you are located in your shared office space in Dubai, you can concentrate on optimizing your operations to make your company grow. In a short time, your business will among the top most popular companies within its field.
Scale as You Grow
Finally, when you are fully established in the United Arab Emirates market, you can start thinking about moving to new business space. You can contact us to find you a private office to move your company to.
We will assist you in the route to
find shared office space for rent in Dubai
While being in a shared office space rental in Dubai, you will be working alongside other professionals in your same field. Therefore, it will be a great opportunity to expand your networking. Your business will surely benefit from some camaraderie with other business owners. Lastly, making great connections is a very important way to make your company grow.
Most shared office spaces in Dubai have a vast variety of payment plans that accommodate the renter's convenience. We can help you find a shared space with no deposits or upfront fees easily. You can rent office space in your conditions. So, you do not need to feel pressured into signing a rental contract for a long period. Most spaces offer monthly memberships which can be very beneficial for business owners.
Renting a shared office space means that you do not have to worry about taking care of the infrastructure. You will not need to occupy a good portion of your day fixing the internet or providing tech support to your staff members. Subsequently, when you rent office space, you have a whole team that can take care of those issues for you.
Pick the services that will support you
to develop your business operations
Connect Group offers private office services for those entrepreneurs who want to expand their operations to a more secluded location. Our agents will make sure that your private office room in the United Arab Emirates has all the amenities and services that you need. As a result, you can focus on finding new ways to expand your company into new areas. We will make sure to meet every single one of your requirements so you can make the most out of this experience.
Once you establish your company, we want to make sure that you have all the services you can get. So, our organization offers banking services so you can open a business bank account with our support. We will be the bridge between you and a local bank entity and we will ensure that your process goes as smoothly as possible. With our services, you can have access to saving accounts, credit, business loans, and checking accounts. Finally, you will be able to enjoy the benefits of separating your income from your trade earnings.
Our company can help foreigners obtain their freelance visas and other work permits before coming into the United Arab Emirates. We can support you navigate through this overwhelming process and obtaining a positive outcome. Our team members will ensure that all of your paperwork is in place, so they can submit it to the correspondent authorities. Therefore, you can come into the region and start freelancing legally. Our main objective is that you can work and live in the region while remaining compliant with every local law and regulation. With us, your visa process will be quick and seamless.