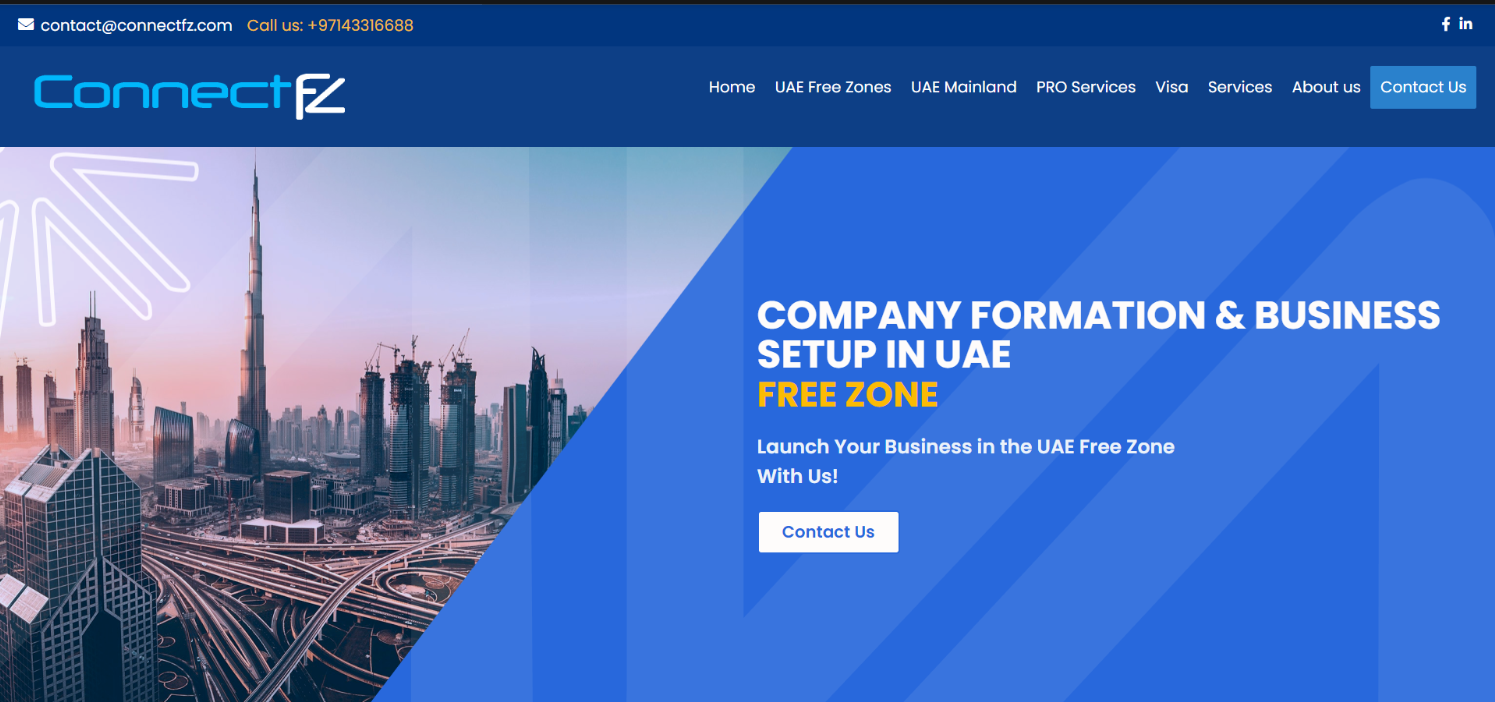 Building your company can be a lot easier with a professional business setup agency by your side.
Go to Connect Free Zone
Find the most

suitable free zone to set up your company.
You can build a profitable company while covering your business needs with our professional services.
In Connect Fee Zone we are the go-to business when it comes to business incorporation and setup services; with us, you will find packages, discounts, and the best pricing for the best free zones in the UAE. In addition, we can also sponsor your company, this way you can relocate your business to mainland Dubai.
Further, we have more than 22 years of experience assisting organizations in the UAE; which allowed us to get the knowledge to guide and advise you well. Therefore, we guarantee you will achieve your goals of setting up your business in this beautiful country.
We always want you to set up easily and find the best location; making sure you can make the most of it and obtain all benefits each jurisdiction will offer you. Therefore, we compare free zone facilities, regulations, and rules regarding your organization's services and objectives.
That is to say, understanding the tax essentials is important to establish a company in the country. Therefore, we advise you on the tax system of the UAE; this way you prepare yourself to handle this important area.
On the other hand, after you have made the decision to set up your organization in the UAE, you must ensure it will be successful. In Connect Free Zone, we strategize on how to have the best market entry, this way you will obtain valuable customers that will make your business will grow.
Similarly, you must consider all the essential aspects involved in your financial management and development. Moreover, you will find the best knowledge and information about the UAE banking system and an easy bank creation process.
In conclusion, we are authorized by the Ministry of Labor (MOHRE), which means we can operate in Dubai and all emirates in the UAE. Therefore, you can also run payroll, obtain visas, and work permits for your workers.