When it comes to running your business, you know that you must implement cost-effective strategies so you can increase your revenue. However, as your business grows, you may face new demands that impact your budget.
One of the most challenging areas of every corporation is the HR management. And when you face an expansion, you may have to deal with more tasks in this area. In addition, if you lack experts and resources to handle this effectively, you may be at risk of incurring in errors and non-compliance.
However, there's a solution for your HR demands, and this is partnering with specialized HR experts. If you're wondering how can a peo help my business? you have to know that it's an excellent solution for your needs.
If you want to transform your business, you have to outsource your heaviest HR burdens to a trustworthy agency that knows how to improve your processes.
Benefits of using a PEO for your company
A Professional Employer Organization, also known as a PEO, it's an organization that becomes the employer of your employees. You enter into a co-employment relationship with this third-party and it will immediately assume your HR functions so you won't have to worry about this.
This model offers several solutions, so if you're curious about how can a peo help my business? You have to learn about the key areas where this service provider can assist you.
Benefits
Providing big-business benefits to your employees can make a huge change in your recruiting and retention efforts. One of the best ways in which a PEO can help you is by giving you access to cost-effective and comprehensive benefits. All of this without having to deal with the administrative and regulatory stress that usually comes with the benefits management.
Since the PEO will be the co-employer, it can offer a wide range of benefits that suit your employees' needs. Some of the best benefits you can get with a PEO are the following:
Medical coverage
Healthcare plans
Life and disability benefits
In addition, the PEO will deal with the administrative tasks that come with handling employee's benefits. Also, the PEO can explain and inform everything related with the benefits to your workforce.
Payroll
Payroll processing can become a burden for businesses if they don't have the necessary specialists to manage it. Therefore, a PEO can improve your business by giving you access to a team of payroll experts that can take care of payroll processing.
In addition, a PEO can automate your processes and handle your taxes, so it's a comprehensive solution.
HR compliance
Compliance can be challenging since the employment regulations are constantly changing and are complex to understand. However, if you fail to ensure HR compliance, you may incur in liabilities that will be costly for your business.
And when it comes to an international workforce, things can get even more difficult since you're responsible to adhere to the employment policies of the countries where you operate. All of these aspects can make compliance a tedious process.
If you don't have a team of legal experts that is up-to-date with the latest changes in laws and rules, you definitely have to contact a PEO to assist you in the following areas:
Understand the employment law and policies of the countries where you have your workforce
Implement current regulations regarding hiring practices
Comply with the law and be aware of regulatory updates
Make the necessary adjustments to adapt to employment rules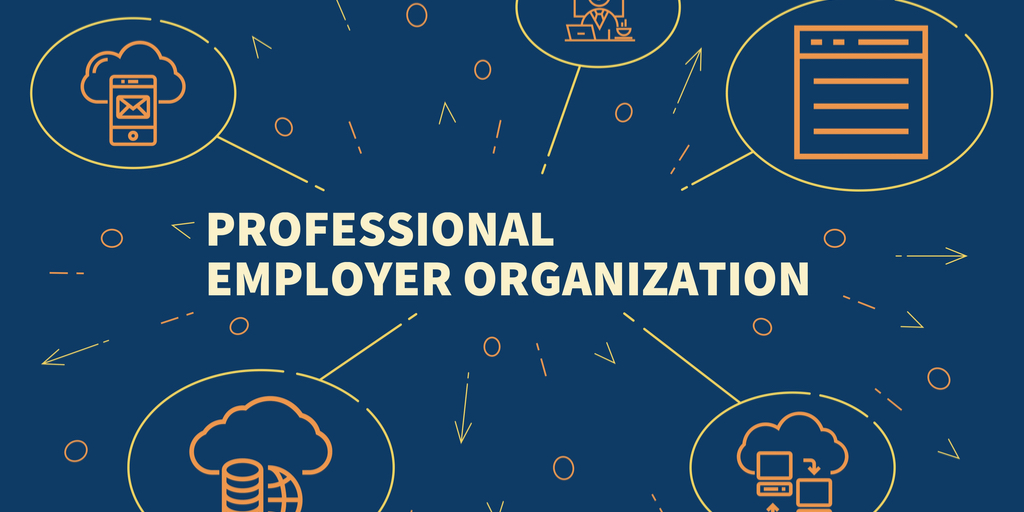 Looking for best PEO Service ?
Connect Resources has experienced team of experts who can better understand your needs provide you with an appropriate solution.
Workers' compensation
Managing your workers' compensation could be costly and time-consuming. However, if you don't want to deal with insurance premiums, claims management and any other task, you can rely on a PEO to help you.
A PEO can handle your paperwork, compliance, audits and any other task related with worker's compensation. Look for a service provider that offers you specialists that can understand your business and are dedicated to work collaboratively with your HR team.
Both you and your employees can benefit from this arrangement. Your employees will receive the answers they need and you can be sure that everything will work well.
Lawsuits
One aspect that businesses don't take into account is lawsuits. But, in reality, you must be prepared to avoid this scenario since it can impact in your legal expenses. In addition, a single lawsuit can be devastating for your company so it's important to know how to keep your employer liabilities in check.
The good news is that with a PEO you get to share the liability that comes with certain employment-related claims. It's important to have a partner that has specialists with enough knowledge on laws so you can alleviate costly settlement that could occur potentially.
For this reason, it's essential to have a service provider that has HR knowledge to ensure compliance with the laws in case of release agreements or any other scenario. Nevertheless, you shouldn't neglect legal counsel and a PEO it's not a substitute of this matter. Instead, having a PEO can be helpful in detecting potential trouble to prevent it.
Recruiting
Recruiting is becoming a challenging area for businesses these days. If one of your employees leaves unexpectedly you need to have a capable and qualified prospect equally fast if you don't want your processes to get affected.
However, this may not be as easy as you may think since you need to invest a lot of time and effort on having a solid recruiting to ensure a great hire. Whether you want to have a quick turnaround or you just need a faster recruiting process, you have to contact a PEO to assist you.
These are some of the benefits you can get with a PEO in terms of recruitment:
Place job ads
Interview candidates
Conduct background checks
Recruitment assistance
In addition, a PEO gives you access to experienced recruiters that can help you find the right match to fill your open position. They won't focus solely on skills but they'll also look for the candidate that can be the best suit for your company's culture.
As you can see, partnering with a PEO can help your business in several ways. If you get a comprehensive solution from experts, you're going to be able to focus on your core strategic activities while a third-party handles your HR functions properly.