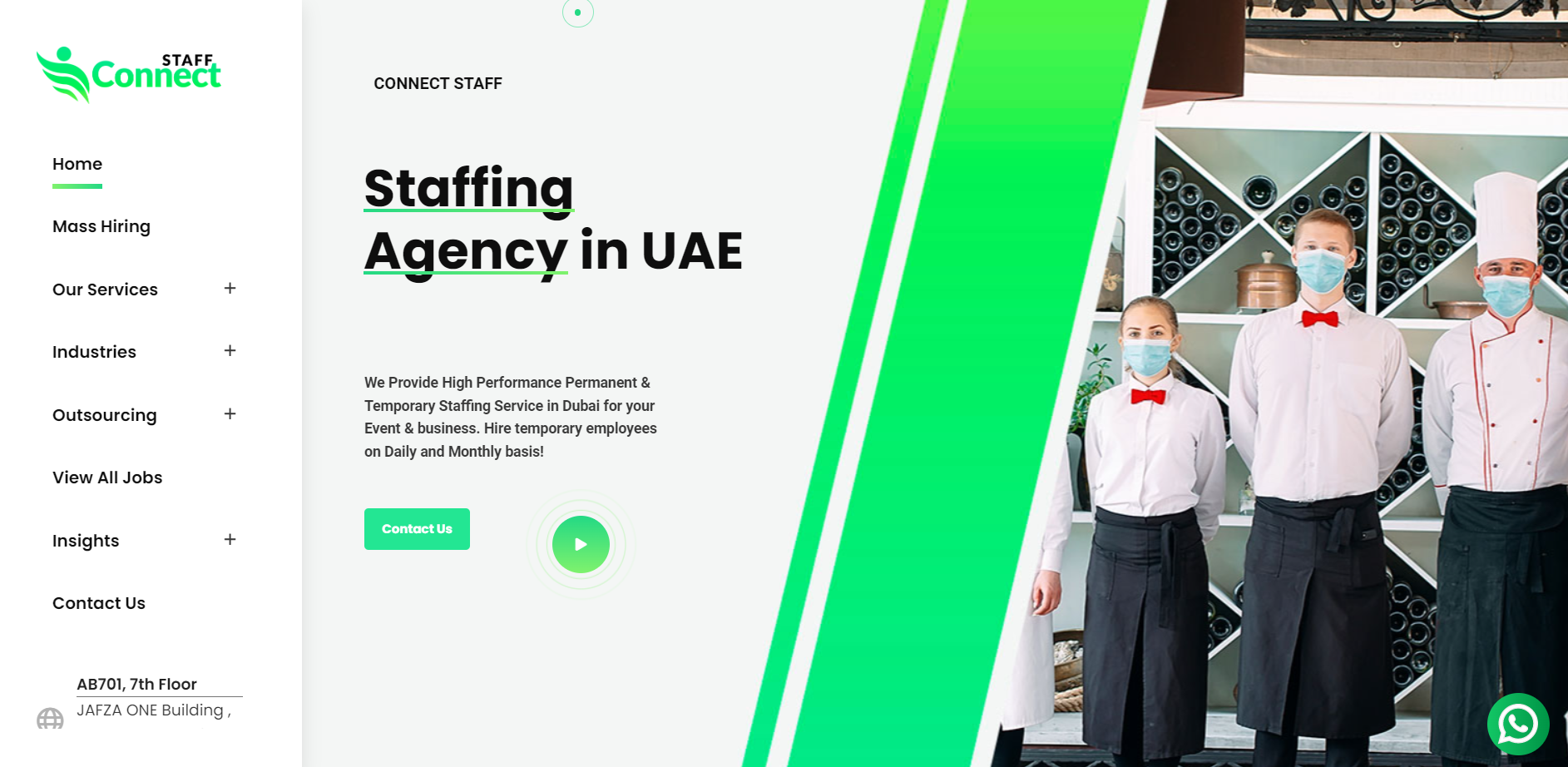 Contact our team and you will receive the high-quality business services that your company requires.
Go to Connect Staff
Hire the best staff for your projects with

Connect Staff
Having a comfortable space to work can allow you to operate your company smoothly.
All businesses require workers in order to function properly. Similarly, it is not always possible to have a team of permanent domestic workers. For instance, some causes such as busy seasons make it harder for organizations to find new staff. That is why many businesses partner up with staffing services to have enough temporary workers.
In some countries, the practice of hiring temporary employees is pretty common. Further, in Connect Staff we will provide you with the necessary tools to hire the best workers.
In other words, you can hire your potential temporary workers on a monthly or daily basis. Therefore, you can send us the job description or choose from the best pool of workers who have appropriate experience.
In Connect staff we provide outstanding staffing services in Dubai and recruit for multiple companies and job positions. In the same vein, we are a top-leading temporary staffing company in Dubai offering temporary solutions in order to connect companies and workers. Moreover, we also provide contract drafting if you need it.
We are an award-winning staffing company in Dubai and across the UAE, we provide companies with the best workforce management and staffing placement solutions.
Firstly, you need to contact us first. Secondly, you tell us what you need for your organization. After that, you choose a candidate and start working rapidly.
As we mentioned earlier, you can hire your workers on a monthly and daily basis, we have the best rates. However, you must provide us with the job description and then, select from our ready workers with important experience for your company.
We have assisted companies to fill their positions for many years. Therefore, we ease all recruitment areas. Similarly, all businesses benefit from partnering up with us. In conclusion, our services are global and cost-effective.