The way of life in Dubai is significantly different from other cities. There are residents of this city who come from various nations. It is one of the world's most energetic cities. Even though everything appears to be in order here, it is crucial to keep in mind that crime does happen. Therefore, understanding how to submit a Dubai police complaint is crucial.
In this article, we will talk about what is a Dubai police complaint and how to fill out one. Additionally, we will give you the insight you need about the Al Ameen Service in Dubai and everything that it entails.
What is a Dubai police complaint?
What is the Al Ameen Service in Dubai?
How to use the Al Ameen Service?
The goals of the Al Ameen Service
How can Connect Group help you to file a complaint?
1. What is a Dubai police complaint?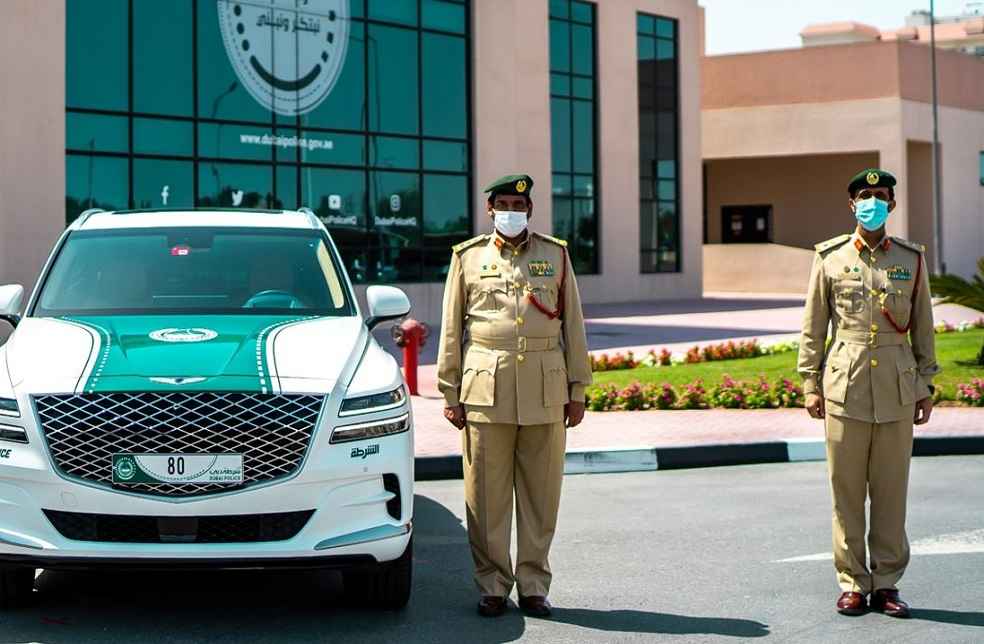 A Dubai police complaint is the reporting and filing of a criminal offense. A violation of any legislation, including the General Civil Law, can be committed at the local, state, or federal levels. Every jurisdiction has a unique set of laws that specify the offenses, designate whether they are misdemeanors or felonies, and set the maximum punishment. However, certain convictions lead to the revocation of a professional license, a driver's license, or government benefits. Penalties often include time served in jail or prison, a fee, and probation.
People must submit a Dubai police online complaint as soon as a particular incident occurs. Because of their emotional anguish, some victims of rape, domestic abuse, sexual harassment, and other crimes can take the time to submit a Dubai police complaint. It is also crucial to be aware that anyone can report a complaint through the Dubai police WhatsApp number; including witnesses, friends, family members, and victims.
A police report will facilitate a resolution. For instance, if your phone has been taken, you can complete a Dubai police complaint form at the closest police station. Subsequently, the police will then be able to assist you in finding your phone and apprehending the burglar.
1.1 What are the phases of filling out a Dubai police complaint?
You can go to your local Dubai police station and take the following actions to make a complaint:
Step one: Inform law enforcement about the criminal act.
Step two: Give the cops at the Sharjah CID office or any other station all the information they require to properly record your complaint. You can even write down your complaint ahead and take it right to the station. Also, if you are unable to recall the name or other characteristics of the person you are filing a complaint against; you must also give a thorough description of them.
Step three: You must reread the legal complaint a couple of times before submitting it to ensure that all the information is accurate. It is important to remember that you will only need oral information to complete this Dubai police complaint; no documentation is required.
Step four: You will be given a Dubai police complaint reference after the report has been stamped. Likewise, you must include information that is completely verifiable; filing a fraudulent complaint is also against the law.
Step five: Before you leave the CID headquarters in Dubai or any other station, the authorities will hand you a copy of your Dubai police complaint form.
1.2 How can I complete a Dubai police online complaint?
In contrast, if you are unable to visit the CID Dubai police or your local police station, you can alternatively submit a Dubai police online complaint. It can be overwhelming to fill out this Dubai police online complaint form, especially if you are a foreigner. Consequently, you can find a legal agent to help you with the process.
They will first guide you through the police's website and assist you in following the instructions there. As a result, you can provide them with the information they need to assist you in properly filing the Dubai police online complaint.
When completing the complaint, you must give accurate information. Your email address will receive a copy of the form you filled out online with the police as confirmation that it was received. Lastly, when completing your Dubai police online complaint, do not forget to include a valid email address and phone number.
In the same way, you can also call the Dubai police call center or write to the Dubai police WhatsApp number and tell them about your situation. Consequently, they will gladly help you with any problem you may be having.
1.3 How can I file a complaint against the Dubai PD?
It is not difficult to file a complaint against the Dubai police. Call the helpline 901 or fill out the form on the website, then follow the instructions, if you wish to file a complaint against the local authorities.
The Dubai police complaint code will be sent to your phone through SMS when you make your legal complaint. The same thing occurs when you file a complaint with the Dubai police over a traffic fine following an accident or a complaint regarding labor conditions following unfair treatment at work. Within 5 to 7 days of filing the legal complaint, you will hear from the relevant authorities with their initial answer.
People need to be aware that the Dubai police department's administrators take these complaints seriously. They also provide quarterly reports in which they identify any holes in the inquiry that need to be closed. People who file complaints should be informed that the neighborhood police agency does not have any issues taking them. Instead, they view them as advantageous since they enable them to identify any holes they may have.
You must remember that filling a complaint entails:
Your online complaint to the Dubai police may be utilized as proof in a criminal case since it will help you establish your case more persuasively.
The same is true for using a Dubai police internet complaint to support or refute your testimony in court. As a result, you must give the authorities as much correct information as you can.
Any language may be used to submit an online police complaint to Dubai.
One or more people may be the subject of an online complaint to the Dubai police.
Remain composed and keep in mind to describe the experience in as much detail as you can.
2. What is the Al Ameen Service in Dubai?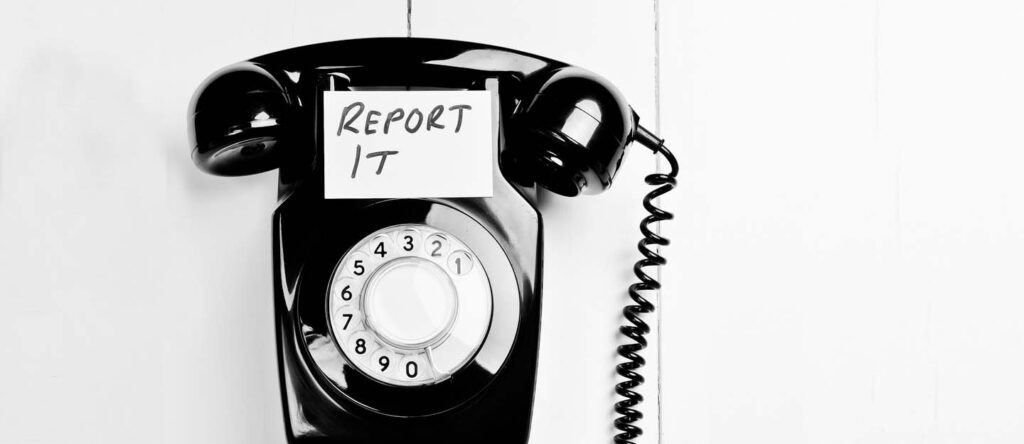 Being safe and sound in the United Arab Emirates is one of the most important topics in the region. Therefore, the government is constantly implementing measures to make the region the safest destination in the globe. In this way, aware of the security issues facing the civilized world, the regional government has also implemented a number of digital platforms and services to maintain the safety of the nation for both citizens and visitors.
As a result, the Al Ameen Service is one of these initiatives. Thanks to this solution, individuals have a platform to submit Dubai police complaints anonymously. The Al Ameen service started in 2003. Therefore, it began as a Dubai police call center where people could communicate with pertinent authorities in the region about any particular issues.
The problems that people can report through the Dubai police toll free number, Sharjah police WhatsApp number, or any other method are:
Economic offenses.
White-collar or financial crimes.
Traffic-related problems.
Activities that risk the lives of other individuals.
Social cases.
And any other activity that is against the United Arab Emirates laws.
The service, which is available around-the-clock, guarantees total confidentiality for anyone approaching local authorities regarding a police complaint. The Al Ameen service site, Dubai police toll free number, fax, SMS, and email can all be used by people who want to make a police complaint.
Anyone can report events using these Dubai police services without having to reveal their identity, which encourages the practice. In addition to being available 24/7, the Al Ameen Service has the following attributes:
Easy communication.
Dubai police customer care.
Assurance of caller safety and anonymity.
Accepting any knowledge in any subject, including social, economic, political, and other fields
3. How to use the Al Ameen Service?
The "Report Incident" button on the homepage of the service's website is encouraged to be clicked by users. Selecting the "Incident Type" from the drop-down box, as well as providing a description and contact information, are details needed for reporting events.
Users can select between:
Insult of the state and rulers.
Insult of the Divine.
Photography of important facilities.
Speculation of Money Transfer.
Strikes.
Harassment.
Pamphlet Distribution and other options under the Incident Type area.
3.1 How can I get in touch with the Al Ameen Service?
People wanting to fill out a Dubai police complaint can use the following details to get in touch with the Al Ameen Service:
Dubai police toll free number: 800-4888.
Al Ameen out-of-state Dubai police complaint number: +971 500 4888.
Al Ameen Dubai police complaint number: 050 856 6657.
Dubai police complaint SMS number: 4444.
Al Ameen service email: alameen@alameen.gov.ve
Confidentiality is a priority for the service. For instance, those who contact us by phoning the toll-free number are not required to identify themselves. Additionally, it is optional to submit personal phone numbers.
4. The goals of the Al Ameen Service
The service is appropriate for persons who are reluctant to report offenses or other cases to local police stations; plus, do not want to be required to testify in court or be involved in intricate investigations. The purpose of the Al Ameen service is to:
Encourage everyone to contribute to keeping society safe and secure.
Foment everyone's participation in the effort to create a peaceful environment.
Give channels of communication that are active and secure for reporting incidents.
Encourage efforts to spread information that could be detrimental to society.
Make people conscious of the advantages of sharing knowledge that reduces risks.
Assure a secure environment for locals, visitors, and citizens.
Create a sense of shared accountability to create a secure atmosphere.
On the other hand, contacting the services of Al Ameen is very beneficial. First, they serve as protectors for you and your family. In the same way, these services will protect society and the overall environment from its negative aspects. Subsequently, these agents keep the region stable, while ensuring the country's progress. Lastly, they help keep a sense of belonging and loyalty.
5. How can Connect Group help you file a complaint?
Connect Group can be your key advisor if you need help filling a Dubai police complaint. Our company offers top-notch legal services that can be very useful if you need to take your Dubai police online complaint to court.
Furthermore, if you need it, we can also provide these business solutions for any type of entity in the UAE:

Do you want to fill out a Dubai police complaint in the region? Get in touch with us now! Give us a call at +971 43 316 688 or write to us at contact@connectgroup.co. Our agents will do the most to give you a solution to any problem you may have.
In addition, if you are looking for a job in the UAE, we recommend you to go to thetalentpoint.com. There, you can register and submit your resume; consequently, you will be able to find great job opportunities that go according to your qualifications. If you want to know more about job offers in the region, send your inquiries to contact@thetalentpoint.com.