In the UAE, there are numerous free zones, each dedicated to a specific region's economy. The RAK free zone is also one of the most popular free zones in the UAE. If you are thinking about business setup in RAK Free Zone, you will need the best team by your side.
In this article, you will learn everything about how to set up your company in the RAK free zone. The Ras Al Khaimah Free Zone, also known as RAKEZ, is a well-known location for business establishments. Businesses will be able to conduct trade more easily as a result of their strategic placement. Let us observe:
1. What is the RAK Free Zone?
2. Establishment of a business
3. Why set up a company in RAK Free Zone?
4. Commercial licenses available in the RAK FTZ.
5. What are the advantages of business setup in RAK Free Zone?
6. How do you start a business in the RAK Free Zone?
7. How can Connect Group help you with your business setup in RAK Free Zone?
1. What is the RAK Free Zone?
The establishment of new free zones has only aided the growth of businesses in the UAE. It is now one of the fastest-growing trade zones in the world. One of the most notable aspects of the RAK free zone is that it now houses over 12,000 companies from various countries.
As a result, all of these businesses are thriving and bringing benefits to the community. Furthermore, RAKEZ free zones have the lowest incentive rates. Customers will be able to operate freely based on the services provided by investors with customized services. Because of its geostrategic location, it has become an effective business zone.
RAK Free Zone's success is attracting investments from emerging markets as well as investors from Africa, Europe, and Southeast Asia. It is only an hour's drive from Dubai and has an international airport.
Aside from international airports, there are also seaports. The Saqr Port is part of the RAK Free Zone, making it one of the largest in the market.

2. Establishment of a business
Emerged as the fastest developing trade zone in the UAE, the Ras Al Khaimah Free Zone is the ideal investment terminus. Having more than 8000 companies registered in the base, Ras Al Khaimah maintains its name as being the most cost-effective free zone in the region.
Hence, investors in Ras Al Khaimah have several opportunities to benefit from personalized customer support and various tax incentives.
When you have a local agent with you, the process of forming a company in the RAK Free Zone becomes extremely simple. Connect Group is familiar with all of the rules and regulations and will assist you in establishing a company in the economic zone to ensure a smooth and easy process. Furthermore, you can consult with business consultants.
Connect Group, as an expert in the field, has been meeting the needs. According to government regulations, the permit fee must be determined. The professional consultancy will only ensure that the company registration process goes as smoothly as possible.
3. Why set up a company in RAK Free Zone?
There are several reasons why an investor should choose RAK FTZ to make investments:
There are no corporate taxes.
You as a foreign could have 100 percent ownership.
A quick and easy incorporation procedure
The regulatory framework is unmistakable.
All major seaports and airports are within easy reach.
It is recommended that investors hire a company formation specialist in the UAE to make the most of the benefits available in the RAK FTZ.
4. Commercial licenses available in the RAK FTZ
To start a business in the Ras Al Khaimah Free Zone, the entrepreneur must first select an appropriate business license. RAKEZ offers many commercial licenses, such as:
Commercial license
Industrial permit
General trading license
Licensing for consulting services
The business license in RAKEZ is valid for one year and can be renewed upon application. The license is renewed for another year, and the process is repeated. Along with the renewal application, the company must submit the yearly audit report.
Connect Group can assist you with the formation of a RAK free zone company and its subsequent renewal.
5. What are the advantages of business setup in RAK free zone?
Foreign investors in the RAK Free Zone can benefit greatly, particularly in terms of tax exemptions. Furthermore, establishing the company will have its own set of advantages. Some of the most common advantages of setting up a company in the RAK Free Zone are as follows:
All businesses operating in the RAK Free Zone are free to operate in a flexible and unrestricted manner. This is critical for ensuring that laws are transparent
The international airport is close to all of the major trade centers
It is one of the most cost-effective zones in which to establish a business
With approximately 1.2 billion consumers drawn here from the Middle East and Africa, business regulation is extremely simple
Hence, the establishment of a RAK free zone company can be extremely beneficial. It provides several advantages, including the ability to initiate foreign exchange transactions and expand zone facilities. A local business consultant, on the other hand, can be of great assistance when it comes to starting a business.
Furthermore, the proximity to international airports and seaports is proving to be extremely advantageous. It is best to carefully follow the basic steps for starting a business. Experts, however, recommend working with local professionals depending on the requirements. It is best to start with the fundamentals and work your way up from there.
Experts will eventually be able to assist you with the entire process. Nevertheless, make certain that you meet the basic minimum investment requirements.
6. How do you start a business in the RAK free zone?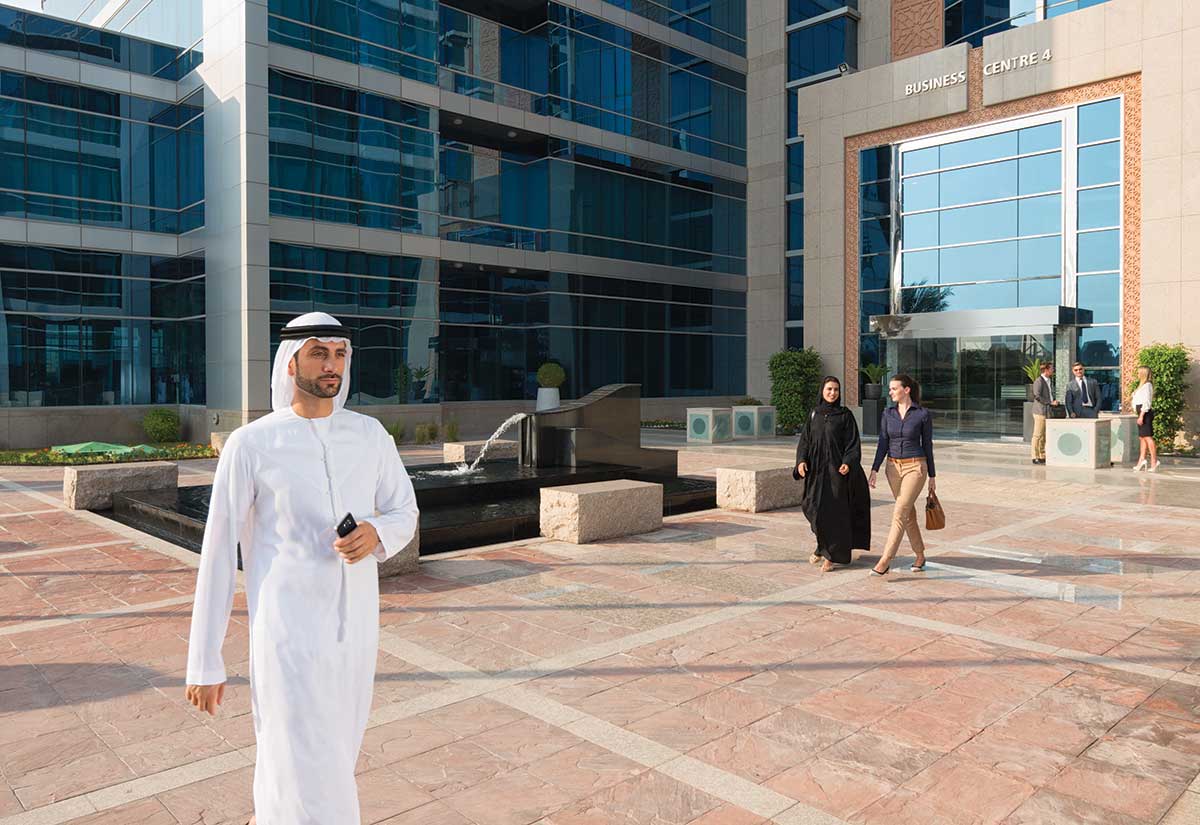 If you want to start a business in RAK free zone, you should start with the basics. Getting your company registered is critical to improving the regulatory process. The following are the step-by-step instructions for business setup in the RAK free zone area:
6.1. Select a business activity
Proper business activity in this area is required. In order to start a business in RAKEZ, you must follow certain trade regulations. Professional, industrial, and commercial are the three common business activities that govern the RAK free zone. As a result, it is best to select the one that best meets your requirements.
Furthermore, you can establish retail, industrial, and general businesses in this area. You will also need to apply for a license depending on the type of business you start. Accounting, management, and other common types of business can be easily regulated in the RAK free zone.
Connect Group is a well-known business consultant who facilitates business regulations. We can assist you in easily establishing your business. Manufacturing, processing, and packaging of products are the mainstays of industrial activities. Even as a freelancer, you can easily establish a business in the RAK free zone.
As a result, you will be able to conduct business in the media and education. Additionally, we can help you in all related to how to freelance in the country and how to obtain a Freelance Visa. Contact us for more!
6.2. Choose a legal form
You cannot start a business in the RAK free zone unless you have the necessary legal documents. As a result, you must decide what type of business entity you want to establish in RAK. You can eventually set up a business for your activity based on the requirements.
However, it is much easier to choose the legal status of a business once you understand its type and nature.
6.3. Determine the name of the company
The name of the company serves as its identity. As a result, you must select a distinct business name. Furthermore, the name of your business should adhere to the RAK government's rules and regulations.
Religious blasphemy is not tolerated in this region. As a result, refrain from using names that may offend anyone or their personal beliefs. Ergo, you will not be able to start a business here if it contains your initials.
In summary, once you have decided on a business name, you will need to check with officials. This is to see if any other businesses with the same name have been mentioned.
6.4. Submit a Visa application
Foreigners who want to set up a business in the RAK free zone must apply for a visa. Business consultants can help you with the process of obtaining a visa for your company. Furthermore, it is a good idea to familiarize yourself with the rules of any available business licenses.
In Connect Health, we offer visa services. We can help you to get the Golden Visa and the Dubai Work Remote Visa.
6.5. Apply for a business license
Without a valid license, no business can operate in the RAK free zone. As a result, the stakeholders must apply for the license. The Department of Economic Development will approve. They will also guide you through the process. However, only the above-mentioned business activities require a license application.
The following are the most common types of licenses you can apply for to operate your business in the RAK free zone:
Consulting and service license
Real estate license
Commercial Permit
General Trading Permit
Industrial License
Every business, as the name implies, can operate by the license granted. To carefully regulate your business's activities, you must first understand which category it falls into.
Additionally, we can assist you in the procedure of getting a license, such as the Trade License. On the other hand, it is important that you understand the consequences of working without a Work Permit.
6.6. Make the space available for rent
In the RAK free zone, office space can be rented. You can easily rent out a physical space based on your needs. Visit the Monitoring and Consumer Protection Administration within the Department of Economic Development to rent official business space.
The business authorities can also reach out to specific business locals to help the business continue. Certainly, you need the perfect place to conduct your business. Only after a thorough examination will the businesses be granted a license.
6.7. What free trade zone parks are available?
Businesses can operate in several RAK free trade zone parks. Small and large businesses can be regulated in these zone parks. Among the zone parks are the following:
Business Park: The spaces in business parks are reasonably priced. It is a fully developed business center in which companies can easily operate.
Industrial Park: This area is advantageous for heavy industries and warehouses.
Academic areas: These places are reserved exclusively for educational organizations.
Technology Park: It is advantageous for smaller industries involved in automated manufacturing.
7. How can Connect Group help you with your business setup in RAK Free Zone?
RAKEZ makes it simple to start a business, and there are over 50 industries to choose from. Connect Group can help you set up a business in RAKEZ quickly and easily. Foreign nationals are unaware of the country's laws. As a result, we can make the process of establishing a business easier for you.
Following Dubai, RAKEZ is one of the fastest-growing free zones, providing business opportunities to a growing number of investors. Because it is a developing market, investors from North Africa, the Middle East, and Europe can easily invest here. Hence, RAKEZ is a popular choice among foreign investors due to its strategic location and cost-effective packages.
Would you like to contact Connect Group to obtain more information on how to set up your company in the RAK Free Zone? If you have any questions, call us on +97143316688. You can email us at contact@connectgroup.co. Then, you will talk to one of our representatives, who will answer your questions.
Hence, visit thetalentpoint.com to apply. In addition, we will not store CVs and resumes that you send to contact@thetalentpoint.com. Apply right now!