Social media influence is a big business around the world. As the market has grown, so has the legislation. Hence, the UAE National Media Council (NMC) introduced new measures aimed at making the influencer industry more professional and transparent. As a result, if you are an influencer, you can apply for the influencer license in Dubai.
In this article, you will learn everything about how you can get an influencer license. According to the new rules, any influencer who is paid directly for their posts must obtain both a trade license and a UAE influencer license. You will know all the steps you must follow. Let's observe:
What is the significance of influencer marketing?
What is the purpose of an influencer license in Dubai?
How to apply for an influencer license in Dubai?
Conditions for obtaining an influencer license in Dubai.
Cost of an influencer license in Dubai.
Things to keep in mind before becoming a licensed influencer in the UAE.
Options for NMC licensing.
How can Connect Group help you?
1.  What is the significance of influencer marketing?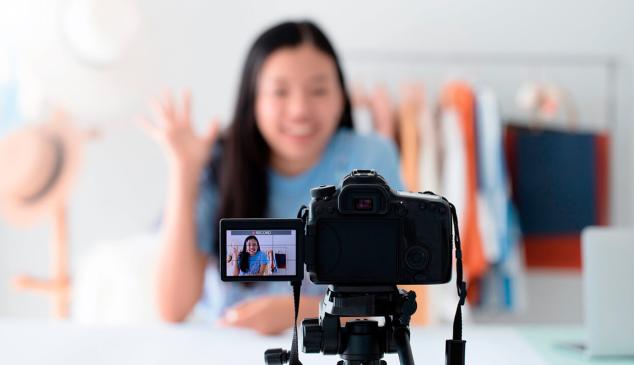 Getting an influencer license in the UAE now is possible. Modern marketing relies heavily on trust. Hence, customers trust social media posts, such as reviews and recommendations, more than any other type of marketing. Influencer marketing recognizes the need for trust and the recommendations that customers want to see.
Because people already follow the influencer and regard them as industry leaders, the brand recommendations they make are extremely important. When you form a relationship with an influencer, you can leverage their power to grow your own brand. Hence, influencers can help promote you and your company in a variety of ways.
They can like or share the content you post on social media, thereby increasing your social influence.
Influencers may be able to provide you with space on their website to write a blog post.
They have the option of endorsing you on their own platforms.
In addition, among the most trending jobs in Dubai is a freelance digital content creator.
2. What is the purpose of an influencer license in Dubai?
The UAE has enacted several rules and regulations for social media content creators. This is to make this line of work more professional and transparent.  According to the National Media Council (NMC), it was implemented to assist in providing more balanced and responsible media content.
This was to protect the public from harmful material. Hence, this rule applies not only to digital creators who use Instagram, Facebook, and Twitter but also to bloggers and vloggers. As a result, you will need to obtain a permit to work as a blogger/vlogger in the UAE.
If you already have a freelancer visa, you can apply for it. Influencers who work in collaboration with the National Media Council (NMC) do not need to obtain this license. This is because NMC-certified agencies will take the necessary steps to allow their influencers to operate in the UAE.
However, these agencies have their own set of rules and regulations that digital creators must follow. The only time a digital creator does not need to obtain a license is when they receive gifts, experiences, and/or products in exchange for brand coverage. Nevertheless, this does not apply to influencers who are paid to promote a brand.
3. How to apply for an influence license in Dubai?
Applying for a trade license is the first step toward becoming a licensed influencer. You can apply directly to the Dubai Department of Economic Development or one of the many free zones in the UAE.
Setting up shop in a free zone is possibly the most cost-effective option. Free zones, such as Fujairah Creative City, provide advantages such as:
A quick and simple incorporation process
Ongoing business support
There are financial incentives such as tax exemptions and no currency restrictions. We can help you with the VAT.
It is also worth noting that this permit is only available to bloggers/vloggers who are already residents of the UAE. As a result, non-residents are not eligible for an influencer license in the UAE based on this permit.
To summarize:
You should avoid using any offensive or blasphemous language.
Avoid well-known company names and abbreviations if naming your company after yourself. For example, Jason Smith Consulting rather than J Smith Consulting.
You must also ensure that the name you want to use is available for registration. If you are starting as a freelancer, you can skip this step.
3.1. Filling out your license application
Before you can apply for an influencer license in the UAE, you must have a UAE residency visa and an Emirates ID. The procedure for applying for your own visa, as well as those of your employees, is specific but simple. When submitting your application, it is best to consult with an agency expert in UAE company formation, like Connect Group.
You can sponsor others for visas as a holder of a trade license. A spouse, parent, child, or a domestic worker such as a housekeeper, could be considered. The top number of visas you can apply for is determined by:
The size of your company
The setup you choose
Your earnings (in the case of dependent visas)
4. Conditions for obtaining an influencer license in Dubai
When applying for your influencer license in Dubai, it is critical to ensure that your application form is error-free. To manage your finances, it is also beneficial to open a free zone bank account.
The other requirements, such as document submission, are the same as the standard procedures for establishing a free zone company. You must submit the following documents:
Complete the application form and provide a copy of the influencer's passport
Copies of visas
Copy of Emirates ID (if applicable)
Two passport-sized colored photographs with a white background
Hence, the following are the steps to obtaining your influencer license in Dubai:
To obtain your influencer license in Dubai and throughout the UAE, you must first obtain a trade license.
Select the jurisdiction of your choice.
Fill out an application for your license registration.
All required documents must be submitted to the free zone authorities.
Complete the payment process for your influencer permit.
5. Cost of an influencer license in Dubai
You may wonder what a Dubai influencer license cost is. Obtaining a UAE influencer license comes with some expenses. However, this does not imply that the license is prohibitively expensive.
If you choose to set up shop in Fujairah Creative City Free Zone, for example, you can obtain a media trade license for as little as AED 18,000, which includes visa eligibility for two people. If you want to use the free zone's co-working space, the total cost is only AED 21,675.
The National Media Council (NMC) in the UAE made it mandatory in 2018 for all parties who engage in paid or unpaid online advertising, news dissemination, brand promotion, and the like to obtain an E-Media license from the NMC. The NMC fee is AED 2775 and must be renewed each year.
6. Things to keep in mind before becoming a licensed influencer in the UAE
6.1. Understand the fundamentals of UAE Media Law
If you want to be a social media content creator and pursue it as a career and profession, you should do something first. You must learn everything you can about the laws that govern media in the UAE (including social media) and the GCC region.
All influencers should become acquainted with Emirati laws governing photography, defamation, and privacy. For example, it is not legal to photograph someone without their permission. This could be a problem for many street-style bloggers who feature other people and their outfits on their platforms.
Making defamatory statements about another person, their family, or their company could land you in serious legal trouble. This could include a negative review of a restaurant, so food bloggers must be careful about the language they use when reviewing local eateries.
Also, privacy is important in the UAE. It is illegal to reveal someone else's secrets or disclose information without the consent of the source. Hence, you must be aware of all these before applying for an influencer license in the UAE.
6.2. Do not ignore cultural sensitivity
Because of the country's cultural sensitivities, content that is acceptable elsewhere may not be legal in the UAE. The UAE Cyber Crimes Law considers any actions that are inconsistent with public morals and good conduct to be an offense.
Hence, this could include content that is un-Islamic, blasphemous, lewd, encourages sinful behavior, or is aimed at corrupting minors, among other things. It can also include content that may hurt social cohesion and peace, such as:
Content that incites sedition or sectarianism
Topics that mock national leaders
Content that harms national unity or social peace
This means that influencers should avoid posting content on their social channels that is controversial about religion, world leaders, politics, or "hot topics." It is also worth noting that alcohol advertising is illegal in the UAE.
For example, influencers must exercise extreme caution if they post sponsored content with a glass of wine in their hand. This is because it may appear that they are advertising alcoholic beverages.
7. Options for NMC licensing
One thing is certain: Influencers will now need to obtain a license in order to legally operate in the UAE. In addition, the NMC now offers three different licensing options for UAE-based influencers.
Whether you are earning thousands of AED for sponsored posts or are just getting started, there is a licensing option that should suit you. The various licensing options are listed below.
7.1. First category
If an influencer wishes to remain an independent influencer, they can apply for an "individual license." This license will cost AED15,000 and will necessitate the acquisition of a separate trade license by influencers.
7.2. Second category
A partnership license for small groups of influencers is the second option (typically of friends or family). This group of influencers can band together to form a company before applying for the NMC's special e-media license. The company must be registered and have a trade license. You will have to pay AED15,000.
7.3. Third category
An influencer can sign up with one of the NMC-certified official influencer agencies, such as ITP Live. The agency will have a single license that covers all of the influencers on their board. Influencers will be able to continue operating in the UAE as long as they are exclusively registered with an NMC-certified agency.
Hence, influencers can only work with one agency, and all (paid) deals must go through the company.
8. How can Connect Group help you?
It is a fact that the sector has grown and the licensing process has become less complicated. Hence, now it is time for you to get an influencer license in Dubai.  While the procedures for becoming an influencer in the UAE are not overly complicated, some prior knowledge of the process is required.
Furthermore, keep in mind that the application process is only simple if your company, visa, and influencer applications are complete and error-free when submitted. Therefore, if you work with us, we can handle all this process for you.
Would you like to contact Connect Group to obtain more information on how you can get an influencer license in Dubai? If you have any questions, call us on +97143316688. You can email us at contact@connectgroup.co. Then, you will talk to one of our representatives who will answer your questions.
Go to thetalentpoint.com to apply for a broad variety of jobs. Wewill not store CVs and resumes that you send to contact@thetalentpoint.com. Start the process today with us.