Become a Freelancer

with Connect Freelance Services
Freelancing has become very popular over the last few years, and especially among younger generations. Freelancers have a variety of benefits that come with their lifestyle making this sector is so attractive. Some great examples of this are they are free to control many elements, including workload and types of clients.
Connect Freelance is like a marketplace where we will assist you to become a freelancer hassle free. Our Freelance services Marketplace will help you stay in contact with many businesses companies across the UAE. Giving you the full end to end service from obtaining your Freelance visa, to getting insurance, and helping you to find that project you've been looking for.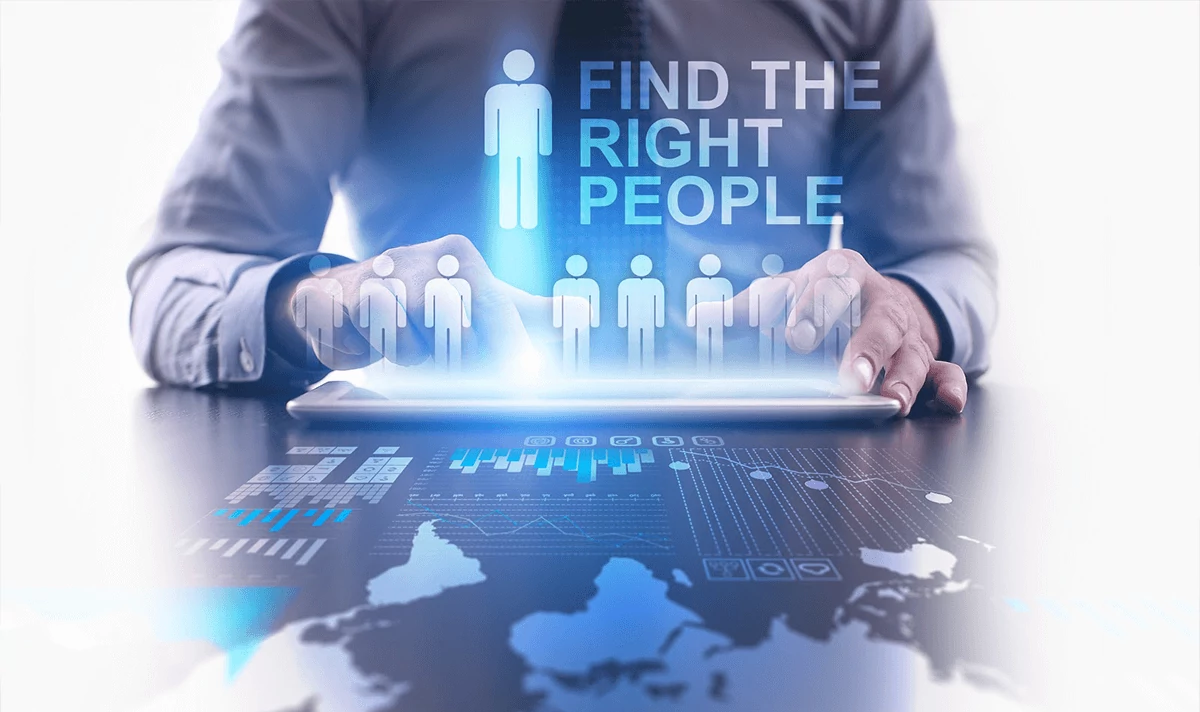 With Connect Freelance services you can obtain benefits like:
Are you looking for
Freelance Services
in the industry?
Affordable and simple visa application process to obtain your freelance visa.
Find different types of companies and businesses across the country.
You can become a professional freelancer with flexible options and affordable services.
Freelancing Services for
Development & IT
Design & Creative
Finance & Accounting
Admin & Customer Support
Engineering & Architecture
Legal & Professional
Sales & Marketing
Writing & Translation
Exclusive Features
Create awesome websites with Essentials
We are the best partner when you want to start freelancing in the UAE
Start performing freely as a self-employed worker in the UAE and start taking advantage of our services.
Explore Essentials
See our pricing
Future of design

Awesome bootstrap theme

Revolutionary design
Build Powerful Pages
Design better websites and pages.
Know more about our
Freelance package
Certainly, there are several industries where you are able to obtain eligibility as a freelancer in the UAE. Media, Tech and, Education.
Likewise, if you are pursuing a profession such as journalism, advertising, web development, customer service, education advisor, active, or screenwriting; you will be eligible to apply for our freelance package in the UAE.
However, you must have in mind that Dubai Knowledge Park will issue your freelance permit if you are working in the education and academic sector. Likewise, Dubai Internet City will issue the permit if you are working in the technology sector; meanwhile, Dubai Media City is for the media sector.
In addition, this type of permit is a document that will allow self-employed workers in the UAE to work legally in a particular location in Dubai. Similarly, if you decide to start working with us; you can start working and living in the UAE rapidly and hassle-free.
Furthermore, relocating to the UAE will allow you to find several business opportunities in different industries and sectors. And when you partner with us; you obtain additional supporting services you need to understand the economic activities of your business location in the UAE.
On the other hand, working as a freelancer in the UAE will provide different benefits for you since you can start working on different projects. In addition, these projects are going to give you the experience you need to continue growing in your career and expand your professional knowledge.
Similarly, if you have been having a difficult time finding projects to work on as a self-employed individual; you must apply to be a freelancer with Connect group, or get your freelance visa in Dubai and your work permit and start working in the country as a freelancer.
Contact Us
by Connect Group of Companies
These are the benefits of freelancing with us:
We have the best services for different industries such as:
Employer of Record

Real Estate

Staff Outsorcing

Freelance

Business Center

Company formationn search

Healthcare

Business Consultancy

Tax Consultancy
Connected Employers and Employees
Established in 2012
Obtain the best benefits of freelancing with our services
When you work with us you get access to the best benefits in Dubai. That is to say, our freelance permit allows you to work for different businesses in the UAE. In addition, if you want to work in any of the industries mentioned above and you want to avoid a 9-to-5 job; becoming a freelancer is your best option.
In addition, when you obtain a freelance visa in Dubai through our innovative solutions; you can offer your self-employed services at lower prices. In addition, with our package, the establishing costs are massively lower and you do not require office space. Similarly, this allows more freelancers to join the UAE market.
Further, having a freelance permit and visa in the UAE also gives you the opportunity to work as a self-employed contractor for businesses in the UAE and access the different Dubai Free Zone's business centers as well.
On the other hand, with our freelance visa in Dubai; you are able to sponsor members of your family to come to the UAE and live with you in a villa or apartment for rent. But certainly, you must have in mind that you cannot sponsor workers with this type of permit or visa.
Moreover, in November of 2020, the Department of Economic Development made the announcement that foreign nationals and UAE residents are able to apply for this type of license. And according to this new law, self-employed individuals can now legally reside and work in the country.
And as we mentioned earlier, office space is not mandatory for freelancers and they can apply for residence visas for themselves and their relatives.
You can apply to become a freelancer and have freelance visa in the UAE and become a Connect Group partner. In addition, you can be part of our talent pool and obtain a freelance visa in the Dubai area. Subsequently, our team of experts will assist you to find the most suitable job efficiently; this way you can continue growing in your professional career.
On the other hand, freelancing is one of the most increasingly common ways to work in the UAE and around the globe; it provides several benefits for both individuals and employers so you must have a freelance permit and visa in the country.
Start working in the UAE as a self-employed worker
When you start working side-by-side with you, we commit to assist you and provide ongoing support. In addition, you do not require office space.
Get Essentials
How can you obtain a freelance work permit in Dubai or the UAE?
Firstly
You must complete the application and submit your application and the different required documents to the government authorities in charge.
Secondly
You will receive a notification after the immigration authorities grant their approvals for your application. After that, you are able to go to the respective business center you like in the free zone of your desire and sign the documents.
And lastly
It is compulsory you pay the established fee for your work permit. And after you pay for it, you will receive the permit and you can start working in this beautiful country.
Cost-effective option
Hiring self-employed individuals is a much lower hiring cost if you compare it with hiring permanent employees.
A comprehensive talent pool
There are many options and potential hires available so you are able to find the best match for your company.
No setup costs
Eliminate the need of investing in office resources or supplies.
Obtain much for little
With us, you have the freedom to hire the highly-skilled workers you need without paying massive amounts of money.
Worldwide solution
You will be able to hire workers from all parts of the world when you need a remote worker.
Get access to highly-skilled workers
And thanks to Connect Group, you can obtain the brightest individuals in no time.
Become a legal freelancer in
Dubai and the UAE
In November, the Department of Economic Development announced to the world that UAE residents and non-residents were able to apply for this type of license.
If you are currently residing in the country on the visa of your parents or spouse; you just need a freelance permit in order to start working. Likewise, individuals with full-time jobs in the UAE are also able to start freelancing if they obtain the right permit.
In the same vein, in order to apply for this permit, you must present valid proof of your relevant skill set as well as permission from your organization if you are looking to freelance as a side opportunity.
Likewise, if you decide to take advantage of our freelance visa and permit service; you will be able to legally reside and work in the country. And as we established earlier; freelancers do not need office space and are able to apply for a residency visa for their families and for themselves. However, to perform as a freelancer in the UAE; you require a work permit and a residence visa.
If you are not already living in the UAE; then you must apply for a residency permit and a freelancer visa that will allow you to work and live in the country as a legal freelancer.
However, if you are currently residing in the country under permanent residency; you will not have any trouble having to keep your visa valid. In the same vein, if you tend to travel outside the country or do not currently live in the UAE; you must make sure that you enter the country one time every 6 months in order to keep the visa valid.
Therefore, if you fail to comply with this rule; the immigration authorities will proceed to cancel it automatically and must start through the process all over again of getting one from the very beginning.
There are many opportunities to choose from for both UAE non-residents and residents thinking about starting a freelance career to work and live in the UAE legally. That is to say, many free zone options in the UAE grant you a freelancer permit that will allow you to sponsor your family by obtaining a residency visa.
Certainly, this choice is up to you and the sector, industry, or activity you want to start working in. On the other hand, we will complete all these mindless processes on your behalf. Further, the different fees and costs may vary massively, so it is crucial that you think about it before choosing a free zone that covers your individual necessities.
Live the life you
always dreamed
of and start freelancing
As many young individuals are starting to enter the country to find a better quality of life; this freelancer opportunity is increasingly becoming one of their favorites. Further, having a freelance visa in the UAE will allow you to live and work hassle-free since you could work flexible hours and they can start working on what they love.
In Connect Group, we understand the cruciality of freelancing in the UAE and obtaining a freelance visa. In other words, if you want to start receiving all the benefits we can provide you, you can contact us any time you want and talk to any of our experts that are happy to assist you at any time.
When it comes to the freelance visa in Dubai; in Connect Group we are the top-leading agency for assisting workers like you to obtain a freelancer visa. Likewise, we are the bridge between the brightest freelancers and companies in the UAE to fulfill their job positions and with the individuals; provide them with freelance visas.
In other words, it is easy to start working in the UAE if you have a freelance visa. In the same vein, if you need a freelance visa for teachers in Dubai; we can assist you to obtain it if you decide to use our service. Connect Group grants you the most methodical services to make your dream of living in the UAE come true.
It does not matter if you are looking to hire self-employed contractors to do a big project for your organization; or if you are a freelancer wishing to start working with flexibility. In Connect Group, we are here to assist you and support you in each step of this process.
This beautiful country is one of the best worldwide destinations for workers around the world due to its prospering and growing economy and thriving job market filled with business opportunities for individuals from different nationalities. Certainly, Dubai has welcomed individuals from all nationalities that want to start working as freelancers.
On the other hand, in order to achieve this, the government launched the freelance visa program. This way the country allows individuals to offer their services legally, develop skills, get clients, and live in the UAE. In Connect Group we totally understand the importance of being a self-employed individual.
And if you like to obtain all the benefits we have for you, you can reach us anytime you want.