Obtain

the best Employee Insurance Management

for your organization
Connect Group offers you the opportunity to outsource your employee insurance management. We will take care of managing all your insurance needs. Our company is here for the welfare of your staff members. Subsequently, we are in charge of securing the present and future of our clients' workforce. 
Our team members will be managing all of your insurance needs. In summary, you will only need to allow us into your company and share your insurance portfolio so we can manage it. We provide various insurance solutions, consequently, you can select the one that suits your organization.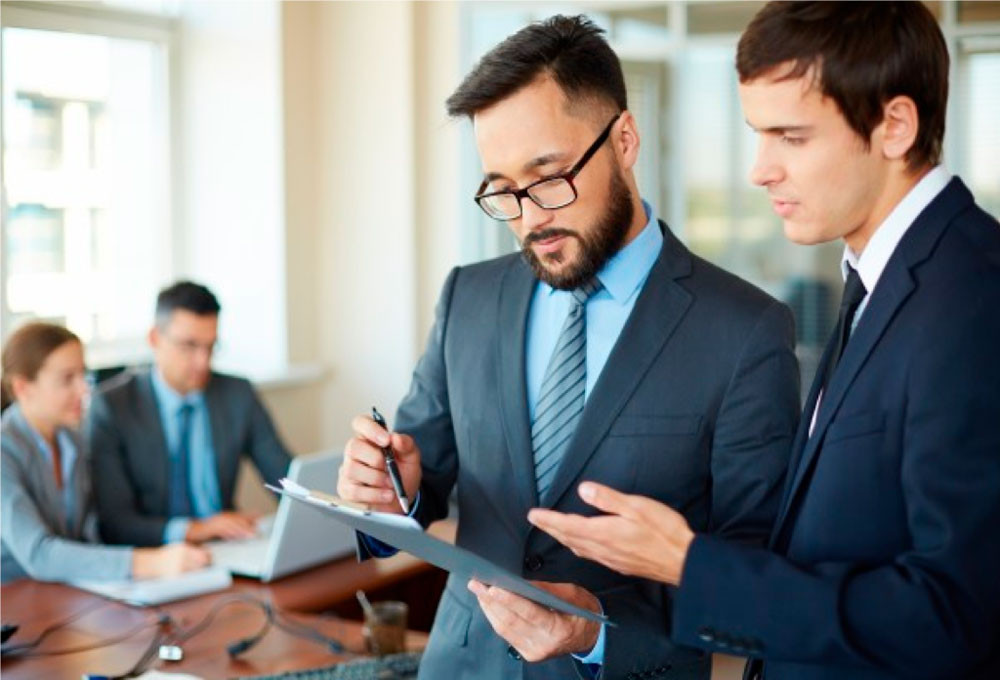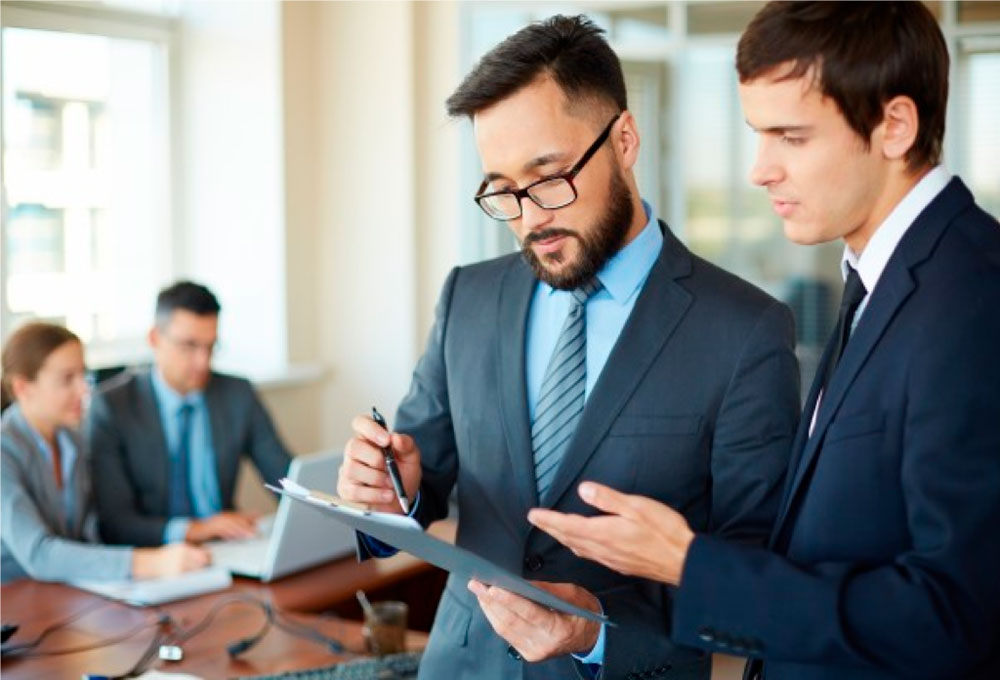 Obtain the most efficient Insurance Management for Employees from us
Are you looking for
Employee Insurance Management
in the UAE?
Connect Group will provide you with a series of services that will help you satisfy your employees' needs.
We have top-notch technology and tools that can increment your business' productivity.
Our rates are the best in the market, so you can take advantage of our solutions at a very low cost.
Exclusive Features
Create awesome websites with Essentials
With our support, we assure you that your company will remain compliant with the United Arab Emirates Laws
Our team of experts has vast knowledge about the local guidelines and regulations. Consequently, you do not have to stress about compliance. We make sure that your practices are in place within what is legal in Dubai.
Explore Essentials
See our pricing
Future of design

Awesome bootstrap theme

Revolutionary design
Build Powerful Pages
Design better websites and pages.
Partner with the best
Employee Insurance Management provider in the UAE
We provide the most outstanding employee insurance management solutions in the region. That means that we have a team of professionals working with us. Connect Group can take care of presenting you with an insurance management plan for your staff members that covers every necessity. We have the technology to register the data so you can have a record of which employees used it.
In the same vein, we make sure that your business is healthy. Our company offers tailored health and benefits solutions that empower your workforce, as well as your business. We have a long list of satisfied clients that trust us with their insurance management for employees. Do not waste your time with other agencies, choose the best one for your business.
We have a wide variety of packages for you to select. As a result, you can pick one that adjusts to your budget and needs. Our main objective is to provide flexible solutions for UAE organizations.
Contact Us
by Connect Group of Companies
Enjoy all of the benefits we have to offer:
Professional Management
We have the most efficient team of experts who have the necessary knowledge and connections. Therefore, we can offer you the number one employee insurance management service in the market.
Business Expansion
One of our company's priorities is to contribute to your expansion. Therefore, we focus on streamlining your processes by providing you with services that take some burdens out of your hands. Lastly, our compromise is to find ways to help you enter new markets.
Legal Assistance
In Connect Group we care about your compliance with the United Arab Emirates regulations. Thus, all of our agents have a vast knowledge of new and old Labor Laws and other guidelines.
Defend your Information
We worry about your security, thus, we have the most secure system in Dubai. In this way, we can apply security measures to protect your staff members' information.
Know your Business
We take the time to know your business and understand your necessities. As a result, we are capable of offering you all the services you need to enhance your processes. Connect Group wants to help you make your company stronger.
Flexible Packages
Our company cares about our clients' needs. So, we offer different flexible packages that accommodate your necessities. You can select the services you need and create a package from scratch.
24/7 Support
We are dedicated to all of our clients. Hence, that is the reason our agents are available at all times to help you overcome any challenge. We work hard to be there for you when you need it the most.
Streamline your Processes
Finally, our main purpose is to streamline your business processes. With us, your company will increment its productivity, resulting in rapid growth. We assure you that your organization will be on the road to success.
We have the best services for different industries such as:
Employer of Record

Real Estate

Staff Outsorcing

Freelance

Business Center

Company formationn search

Healthcare

Business Consultancy

Tax Consultancy
Connected Employers and Employees
Established in 2012
Hire our Employee Insurance Management solutions in the UAE
Hiring our insurance management for employees in the United Arab Emirates is a great idea for your business. As your insurance managers, we are responsible for overseeing your workers' compensation in case of an accident on the company's premises. We will make sure that every single insurance is in place.
Our team of insurance managers will take care of providing employee benefits such as medical, vision, dental insurance, and more. We deliver solutions that can help you increase your staff members' loyalty and retention. In the same vein, we support the strategic goals of your company with all of the services we offer.
Connect Group has more than 20 years of experience providing business solutions to organizations in the United Arab Emirates. With our employee insurance management, you can protect your employees in the workplace and their daily life. We are the perfect combination of good wages and great services.
Big and small companies turn to us to outsource their services constantly. Our variety of benefits solutions supports the comfort of your staff members. While also, nurturing a positive work environment and culture. Lastly, protect your bottom line. If your employee benefits program needs to be refreshed, then we can give you a helping hand. Having a perfectly tailored benefits package is your main competitive advantage. Consequently, our agents can help you figure out the perfect package that can cover all of your necessities. With our support, you can maintain your employees' drive job satisfaction and their engagement. Ultimately, retaining your workforce due to your benefits.
Here, you can take advantage of all our solutions for your business. You just need to tell us about your company and we will design a package that can fit all your needs. Subsequently, you can count on our outstanding service, market-leading technology, top-notch tools, and knowledgeable team to make your organization prosper. Our insurance management for employees is unmatched. There is no other provider in the United Arab Emirates that offers that have the same quality as us. Connect Group offers solutions that cover every base and supports your company every step of the way.
Obtain our exceptional Employee Insurance Management services for your organization
In Connect Group we have the expertise and resources to help your company thrive. We will make sure that your employees are happy and taken care of all the time. As your main provider, it is our responsibility to help you enhance your processes to establish your company as one of the bests in the market.
Get Essentials
Work with us and take advantage of our benefits for your business
Suitable Services
We offer a wide range of benefits that can cover every need within your workforce. We provide insurance coverage for your staff members at lower group rates. Ultimately, our services are flexible and it is a great way for managers to offer many alternatives for their employees.
Direct Support
With our services, you can provide direct support to your workforce. Connect Group has a team of experts who are ready to define your business' challenges and help you deal with them.
Broad Security
We ensure you that all your information and data will be protected by our security system. Subsequently, our software prevents your documents from being corrupted by third parties and more.
Customize your benefits package
Our solutions programs cater to every single business no matter how different their necessities are. As a result, we can work with small and big companies, taking into consideration their workforce, industry, location, and demographics. We work alongside local carriers to provide lower rates.
Increment your business' efficiency
With our vast knowledge of the market, underwriting experience, renewals insight, and more, we are ready to take on the role of HR outsourcers for your company. Connect Group is the leader of HR management services in the United Arab Emirates, so it will be wise to partner with us.
Develop your employees' loyalty and engagement
We focus our practices on serving your staff members. Subsequently, we care about their overall job satisfaction. In the same way, when they are satisfied within their positions, they can grow their loyalty and engagement.
No hassle
With our dedicated help, you can forget about being stressed while trying to cover too many tasks at the same time. We can take your HR responsibilities from your shoulders and offer you a great employee insurance management service.
Optimize your package costs
We can help you understand your package costs and benefits. Subsequently, supporting you optimize your yearly costs in your favor, Ultimately, our objective is to make the most out of your inversion and give you every business solution you may need.
Scale your services as your company grows
Connect Group makes sure that your solutions align with your company's objectives. In short, we give you advice on when to scale your programs according to the size of your company. At the same time, we will be supporting and adding importance to your workforce.
We are your best option for
Employee Insurance Management in the UAE
Employee Benefit Management
We take care of managing the benefits you can provide to your workforce. With Connect Group you can build a benefits program according to your company's size and budget. In summary, we will take care of dealing with the complexity of managing your employees' benefits. Making sure that they are in place and functioning when necessary.
HR Management Tools and Technology
HR Management Tools and Technology Connect Group has top-notch technology and resources to help you with your HR management issues. Besides giving you insurance management for employees, we can offer you payroll outsourcing, attendance management, CRM services, and more. Our resources are the best in the United Arab Emirates and our clients can attest to them.
We Make the Difference Our dedicated team of agents is what separates us from other service providers. We have the expertise to fully commit to making your company grow. Therefore, our agents are proficient and have vast knowledge in the HR management field. With our help, your company will be as big as you can imagine.
Pick the solutions that can fit
your business perfectly
CRM and Marketing Solutions
Our company can offer you a combination of smart and low-cost solutions to increment your business' engagement. In consequence, your company can enhance your customer relationship management due to our services. With our help, you can supervise your business relationships and interactions with your clients with just a few clicks. Further, we have massive expertise being the intermediary between the organization and its workers; ensuring full compliance with all regulations and laws.
Connect Group offers you the possibility of outsourcing your PEO tasks with us. We can take care of sufficing your company's payroll, visa processes, and more. Our team of experts will offer you different solutions that go according to your business needs. In short, we will take care of streamlining your processes so your company can be more productive and grow as a result.
Firstly, we provide attendance management software to those companies who want to track and optimize the daily turnout of their staff members. Then, managers can have a record of their salaries and wages according to their attendance. Finally, with our software, business owners can manage their workforces' early departures, working hours, late arrivals, and more.