Obtain

the best Employee benefits solutions

for your company
In Connect Group we provide your business with access to employee benefits and compensation that are crucial to ensure their longevity and happiness. In addition, our employee management plays an important role in your compliance with the compensation laws and regulations of the UAE.
We will ensure your company has access to the brightest workers through our solutions in the UAE. Similarly, we will hire the employees who are working on your projects and ensure their benefits plan and payroll are locally compliant. In other words, you will focus on ensuring the success of your project while we take care of your workers.
On the other hand, a worker who has spent a year or more in progressive service is entitled to the end-of-service gratuity after the completion of their service.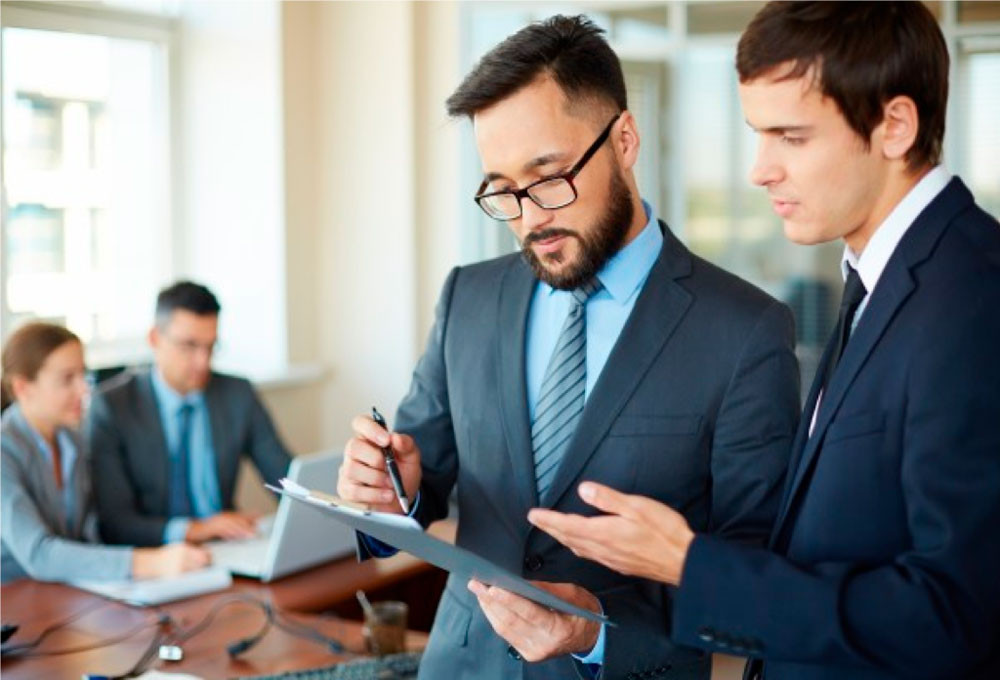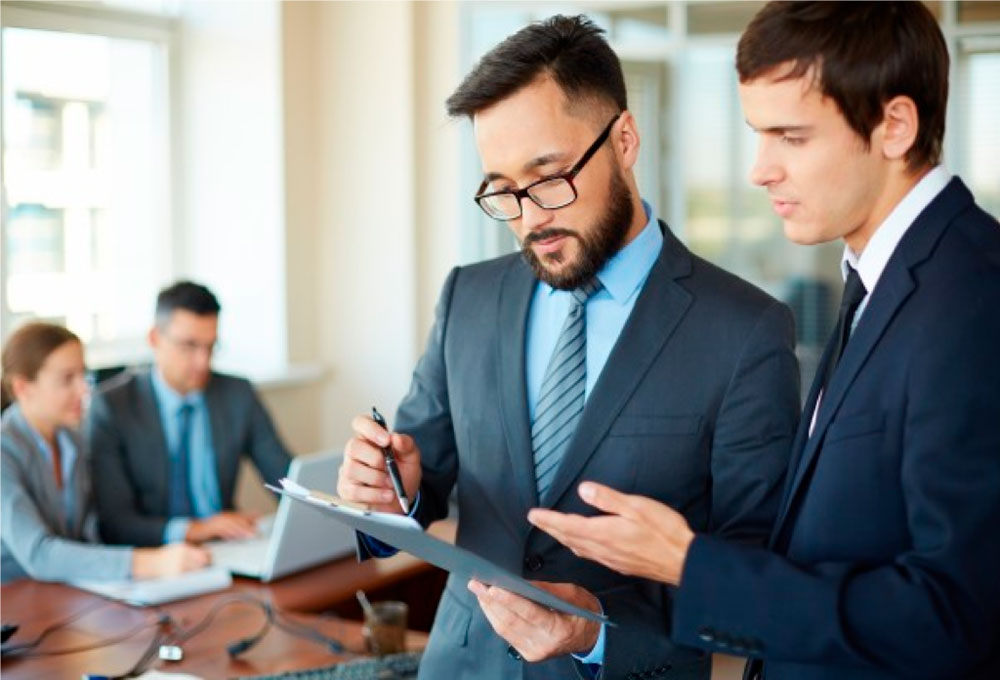 With us,
you will obtain outstanding
benefits
Our HR and legal team will ensure total compliance with the labor regulations and employment laws in the UAE.
When you partner with us you ensure ongoing support and a centralized solution for your workforce requirements.
In Connect Group we provide your workers in the UAE with employee benefits without setting up a legal entity or a subsidiary.
Exclusive Features
Create awesome websites with Essentials
Stay compliant with the employment and labor laws of the country
Take advantage of our employee management. This way you will provide your workers only with the best while avoiding non-compliance issues with the UAE government.
Explore Essentials
See our pricing
Future of design

Awesome bootstrap theme

Revolutionary design
Build Powerful Pages
Design better websites and pages.
Premium employee benefits
for your workers
We will assist you to introduce initiatives to improve the health of your workers and reduce the root causes of their claims. That is to say, our employee management system may reveal if your workers' claims may relate to stress. After that, we will assist you to review the situation and find solutions; this way we improve well-being and productivity at the same time.
The UAE government has made it compulsory for all residents to have a valid health insurance policy. Further, the law is already implemented and ex-pats cannot obtain residence visas without having a compliant policy in place. For existing residents or nationals, failure to comply with this law will result in fines.
In Connect Group we focus on delivering high-quality employee benefits; always buying smart and compliantly.
Contact Us
by Connect Group of Companies
Here are some of our innovative services
We have the best services for different industries such as:
Employer of Record

Real Estate

Staff Outsorcing

Freelance

Business Center

Company formationn search

Healthcare

Business Consultancy

Tax Consultancy
Connected Employers and Employees
Established in 2012
Get access to unparalleled employee benefits
We are committed to being the employee benefits provider of your choice. In addition, we ensure your workers are constantly protected even outside the workplace. Further, whether an accident occurs at your premises or somewhere else we will ensure your worker has the best insurance policy ensuring their welfare.
For instance, a group pension strategy as employment benefits will provide an incentive to your workers by showing them you value them and want to recruit them in the long run and not just for the job.
Another aim we have is to provide financial freedom and security for your workers in their retirement years. However, these strategies also provide many benefits for your company as a whole. Likewise, to find out what benefits you can provide to your workers we will establish ongoing communication with you.
On the other hand, another benefit we offer you is an illness plan which will protect your workers with life-changing medical conditions such as stroke, heart attack, or cancer happens. Further, when a medical condition affects your workers' life; this type of insurance policy is the only type of policy that will protect them from financial ruin.
With many costs associated with treating life-threatening situations; this type of policy will provide comfort to our workers.
Further, we establish ongoing communication to understand what you are trying to achieve and what type of insurance product is well suited to assist you to fulfill your requirements. In other words, you may have an insurance product in mind, that is what we talk to you to find out what you really need.
Likewise, our local employment benefits team will allow you to provide the most exceptional benefits to your workers. In Connect Group we cover areas such as compensation, benefits, end-of-service gratuity, paid leaves, and many more.
We know the business world nowadays is more and more dynamic and energetic. Therefore, we work hard to cover your worker's necessities; this way you can focus only on the core areas of your business. During this time of change, you can handle the tedious tasks to us; we will work side-by-side with you to ensure the well-being of your workers.
Acquire the most cost-effective solution for your business
We have an experienced employee benefits team including medical specialists, life cover, and a pension plan to take care of your needs. In addition, with our more than 20 years of experience, we will guide you through the process to ensure you choose a tailored service to your company and the best counseling and advice.
Get Essentials
Obtaining our first-class benefits is simple
Contact us
You can contact us whenever you want to discuss what type of benefits you want to provide to your workers besides the mandatory ones.
Comprehensive service
We will discuss what you want to customize according to your business requirements. In the same vein, we take care of your employee benefits management with activities such as compensation, compliance, payroll, and others.
Work relationship
As we mentioned earlier, we will establish clear communication to ensure you are obtaining what you need.
Compliant calculation of worker benefits
We will determine the specific percentages you will use to calculate benefits such as sick leave, maternity leave, and annual leave in the UAE. However, we also have into consideration the competitive rates in the region you are operating.
Taxes for your workers in the UAE
The UAE has no set personal profit tax; therefore, you will not need to impose income taxes on any of your workers.
The average cost for the benefits of your employees
In the UAE, the benefits programs depend on various local and operational market factors; that is why costs can vary from one business to another. Therefore, instead of aiming for an average, we will work with our available financial resources; providing room for growth.
No need to establish a legal entity
When we work side-by-side with you, you get access to our legal entity. Therefore, you obtain the best employee management system without starting a legal office in the country. Further, we will become the legal employer of your worker; setting you free of compliance problems.
Receive the best compliance assistance in the UAE
With our unparalleled compliance team, you will obtain excellent legal assistance with local regulations, employment and labor laws of the UAE to ensure compliance and avoid legal issues. Further, we will allow companies to provide their workers with benefits without establishing a subsidiary.
We provide you with a comprehensive range of service
It does not matter if you want to obtain assistance with your HR department related to leaves or compensation, insurance, or other administrative activity; we will ensure you obtain outstanding benefits for your workers.
How do we create the best
employee benefits program?
As we establish your benefits program in the UAE; we establish a clear communication line with you to find out what your goals are and after that, set a budget. Setting the strategy scope and working with your available budget and financial resources will allow you to develop a feasible and sustainable long-term plan.
In the same vein, you can start by considering what your current objective is. For example, you can support and build a large team or you can start by investing in a much smaller group of workers. That is to say, you can build your plan around these key factors.
Certainly, all your workers in the United Arab Emirates have a unique set of necessities. Therefore, the best way to ensure you are meeting those necessities is to discuss them directly with your workers.
For instance, you can hold interviews with your in-house workers or send out questionnaires in order to learn more about employee expectations or market standards in the area. In addition, we will research what workers are looking for in a benefit plan and identify their needs. Likewise, you can also research the benefits of local companies during this stage.
After we have reliable data on the different workers' requirements, we will integrate the research into the strategy. On the other hand, remember that outsourcing overheads, administration costs, employee contributions, and cost containment will all influence your final program expenditure.
We are your
best solution in the UAE
If one of your workers is unable to work for a long period of time due to injury or illness, will you be able to pay them? Being in this situation may turn into a stressful time for them and it may put an obstacle in your company's growth.
Our insurance protection allows your business to financially support your workers while providing them with a replacement income. Further, when workers are looking for a new job; this type of policy is a highly demanded benefit. Therefore, it not only allows you to onboard and retain talent, but it reduces the cost of long-term absence in your company.
Companies today not only compete for clients or customers. They also compete for the brightest workers. That is to say, attracting, developing, and retaining talent is as challenging as building the company itself. Further, in Connect Group we provide you with the best employee management system to take care of your workers' needs.
Offering you a broad benefit strategy plan will assist you to attract and keep highly-skilled workers in your company. That is to say, we work hard with you to offer top-leading solutions that make the administration process much easier.
Under the UAE labor and employment law, companies are required to provide a gratuity for a leaving worker. Therefore, to provide broad liquidity to an organization; it is advisable to go to an employee benefits organization like is to generate returns as well as sudden claims.
In conclusion, we will work hard to keep you compliant with the UAE labor and employment law. In Connect Group we will become a partner of your business from beginning to the end and beyond this process.