The UAE has evolved into a business center for companies seeking a central base for worldwide expansion. The country is business and tax-friendly, with simple regulations and a diverse range of commercial prospects. You will require the best business setup services in the UAE.
In this article, you will learn everything about the most common challenges of doing business in the UAE. The UAE, like any other nation, presents various hurdles to new arrivals who think about a business setup. Let us observe:
Why should you set up a business in the UAE?
What to consider when starting a company?
What are some challenges you may face with your UAE business setup?
How to conduct a business in the Emirates?
Business setup services in the UAE: Why is it a good idea to start a business here?
Is it difficult to establish a company in this region?
How can Connect Group help you?
1. Why should you set up a business in the UAE?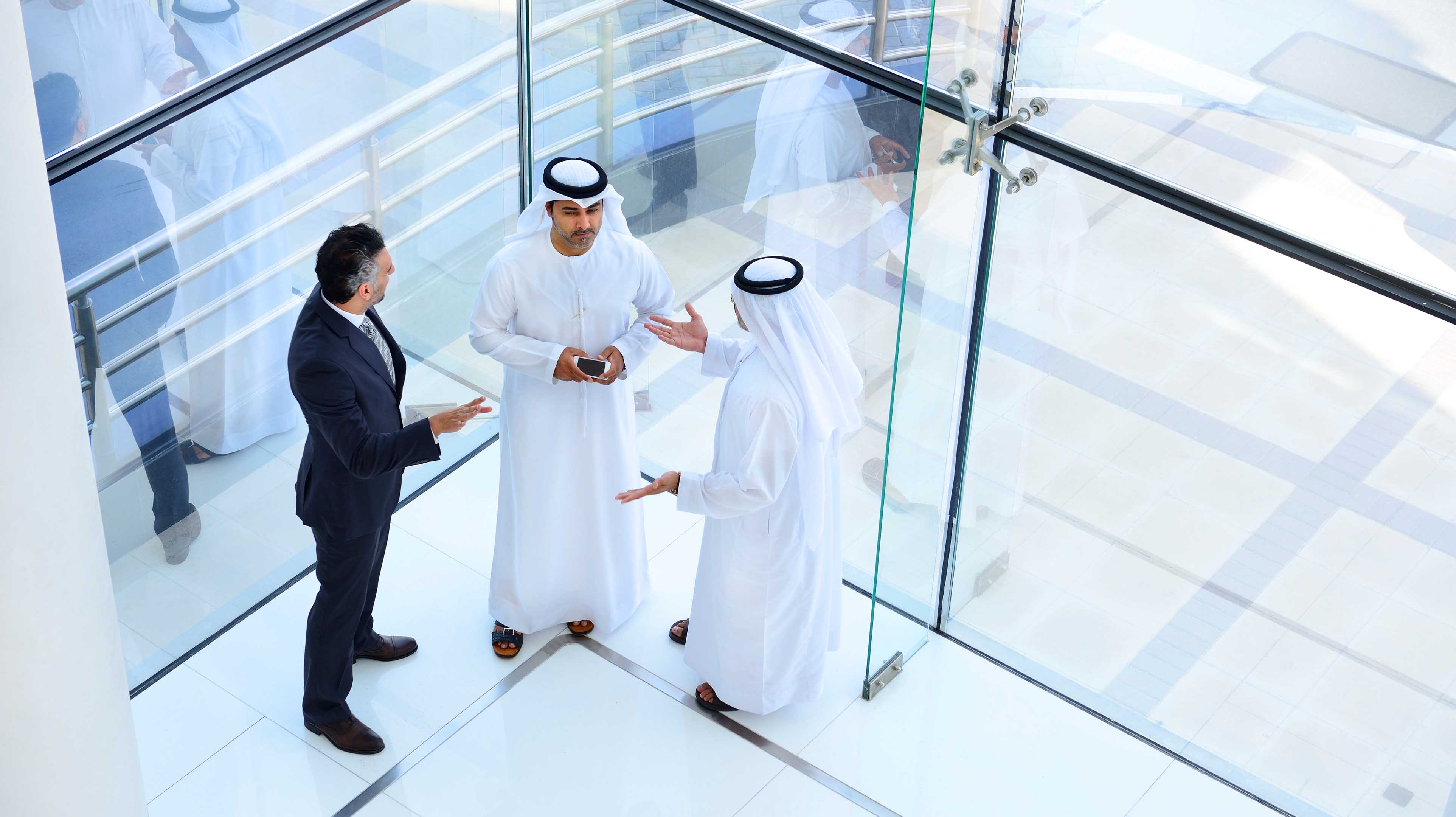 A business setup in the UAE is the best option you can make as an entrepreneur. You may wonder why. The UAE provides several benefits to business people, including:
It provides very competitive pricing in other crucial areas for starting a business, such as import taxes, labor, energy, and finance.
Moreover, it has access to a vast foreign trade network, providing investors with worldwide marketing channels for their goods and services.
It is the region's key re-export center, making it an advantageous site for enterprises in such industries.
There are no currency controls or trade barriers, and the AED is pegged to the U.S. dollar, maintaining a stable exchange rate.
However, as there are benefits, there must also be drawbacks. Let us take a look at some of the most common obstacles that an entrepreneur or corporation in the UAE may face.

2. What to consider when starting a company?
2.1. Obtaining a license
Companies who want to operate in or from the UAE, or have workers stationed there, must first establish a legal organization. Every firm operating in the nation needs to get a company license. This license must relate to the entity's registered activities.
Business setup services in the UAE offer these two options:
2.1.1. Free Zone trade
Free zone firms are not obliged to have any UAE native shareholders or split ownership. This means that a foreign corporation or individual can own the whole company. Each Emirate has at least two free zones, with Dubai having more than 20.
Moreover, each zone has its own set of rules and regulations. Certain Common Law Free Zone governments have their regulators and court systems. Companies in free zones cannot do business inside their free zone, with other free zones, or worldwide.
In addition, they cannot do business in the UAE mainland. Hence, if you want to start your business in a Free Zone, we can help you.
2.1.2. Onshore jurisdiction
It refers to any places that are not part of a particular free zone. They are subject to federal rules and regulations, with regulatory agencies overseen by the Ministry of Economy in each Emirate. Representative offices, branch offices, and Limited Liability Corporations (LLC) are the most frequent forms of companies in onshore jurisdictions.
Depending on the business activity, the firm or branch may be entirely controlled by foreigners. Aside from the allowed operations, an LLC must have a 51 percent local UAE shareholder. A local service agent serves as the point of contact for a branch or representative office with local authorities.
If you are onshore, you will be able to conduct business throughout the UAE.
2.2. Obtaining an office location
In the UAE, an entity is a combination of a license, a legal entity, and a facility. The UAE is a real estate-driven economy, and the law requires that a firm license must be tied to a physical office space.
Many free zones feature flexible desk solutions or business centers to give enterprises cost-effective office space choices. Minimum office space requirements vary by jurisdiction, and the size of the office space will depend on the company's visa quota/visa limit.
Moreover, Connect Group can help you with all your issues related to real estate.
2.3. Fluency in the language
This may be one of the key challenges of a business setup in the UAE. Although Arabic is the official language in the UAE, English is extensively utilized in business meetings and transactions. However, all employment records, including contracts and other papers such as employee instructions, must be in Arabic.
In the case of contradictions in words included in English papers, it is the dominant language.
2.4. Taking in the culture
The local culture has deep roots in Islamic traditions. Business communication is very professional, and civility is essential. The UAE populace is typically kind and welcoming, and the country is one of the safest in the world. Foreigners are free to follow their faith. However, hosts expect them to respect their faith as well.
2.5. Maintaining a timetable
You can approach time control with a more relaxed attitude. Meetings frequently start late, end late, or get canceled at the last minute without notice. The working week differs from that of other nations, spanning from Sunday to Thursday, with the "weekend" encompassing the Friday prayer in Islam.
Additionally, some service businesses and banks are also open on Saturday.
2.6. Obtaining credit
Cash flow management is crucial in every jurisdiction. There are several banks and financial organizations in the UAE that may approach you with various loans or financing options. The idea is to collaborate with a local partner to handle business set-up expenses and recurring capital requirements.
2.7. Understand the tax context
The UAE is virtually tax-free, although it implemented VAT for the first time in January 2018. The VAT rate is modest at only 5% and has had little influence on the cost of conducting business in the country.
The Federal Tax Authority (FTA) has said it will crack down on disobedient companies. That is, those that must register for the VAT but fail to do so. Penalties for late registration include AED 20,000, as well as extra fines for late payment and running a business without VAT registration.
Connect Group can take care of the VAT registration and quarterly returns for any company in the UAE and surrounding areas.
2.8. Work permits and visas
The United Arab Emirates is a young country with a varied population. To live and work in the UAE, all foreign employees must have either a work permit or a residence permit. This implies you must pay close attention to ensure you comply with all requirements established.
These requirements are established by the General Directorate of Residency and Foreigners' Affairs as well as the Ministry of Human Resources and Emiratisation. Connect Group can process all visas and work permits while also assuring timely renewals. It is important to highlight that if you work without a work permit, there will be consequences.
3. What are some challenges you may face with your UAE business setup?
3.1. Payroll management
In an almost tax-free environment, the payroll procedure is not as straightforward as you might imagine. Local payroll can be a challenge due to the numerous expatriate nationalities and ever-changing local requirements.
Following the adoption of the Wage Protection System (WPS), required by the Ministry of Human Resources and Emiratisation, a fully documented payroll process has become mandatory for all enterprises operating in the UAE. End-of-service gratuity payments instead of pension systems need complex calculations and meticulous processing.
3.2. International relations
The UAE, together with Saudi Arabia, Egypt, and Bahrain, broke diplomatic, economic, and commercial ties with Qatar in June 2017. However, on January 5, 2021, the UAE signed the AlUla Agreement, clearing the path for diplomatic relations to be restored and the issue with the area to be resolved.
In addition, the UAE has over 100 double taxation treaties in existence, allowing businesses to optimize trade with certain nations.
3.3. Management of people
People management will have a huge impact on one's performance anywhere on the globe. The amount of diversity found in most workforces across the emirate is perhaps the most noticeable element. People management can be difficult to master since you will be working with people from a wide range of backgrounds.
Finding a local sponsor, managing your funds, and understanding the numerous laws and regulations might be daunting. And many times, the business requirements you encounter are deceptive and incomplete.
3.4. Obtaining local talent
A business setup in the UAE would necessitate a foreign corporation hiring local employees to operate its operations. The UAE has a specific set of criteria that a foreign corporation must follow in this regard. Hiring local personnel might be difficult for a small business that is unfamiliar with these policies and procedures.
3.5. Communication style
A person setting up a business in the UAE should be aware of some of the communication subtleties that locals expect them to know. Also, men and women do not communicate in the same tone. The level of formality in the UAE may also be hard to adapt to for some of the ex-pats.
3.6. Job market
Once you start a company, you must hire people to run a business. And of course, the UAE has specific rules and procedures for the same. This includes that a company must provide visas to its employees by obligation. An employee cannot work for the company until they get their visa.
So, once you get the basic idea of the regulations followed in the UAE, there might not be many surprises.
4. How to conduct a business in the Emirates?
The establishment and operation of businesses in the UAE are governed at both the federal and emirate levels. There are only two ways to conduct businesses in the UAE: through joint ventures/partnerships or a free zone.
5. Business setup services in the UAE: Why is it a good idea to start a business here?
With the minor things noted in the UAE, Dubai has been beneficial to a large number of enterprises with a well-thought-out company concept. Starting and running a business in Dubai may be lucrative, thanks to the developing economy, which provides several opportunities.
Services, finance, commerce, and real estate and property industries are excellent examples of how businesses in Dubai have thrived. It is no surprise that people recognize the city as one of the most cosmopolitan in the Middle East.
6. Is it difficult to establish a company in this region?
Difficult is relative as there are some fundamental aspects to legally become a Dubai resident. Nevertheless, in general, if you seek the right people with the right inquiries, starting a business in Dubai should not be that difficult. Especially, if you provide a quality service or product.
It is also worth noting that, in comparison to other countries, a business startup in the UAE benefits from investment incentives and tax benefits.
7. How can Connect Group help you?
As an entrepreneur, you are facing a variety of challenges in the country. It may be a scary at first, especially if you are a foreigner. However, you do not have to go through all these alone. We can offer you the best business setup services in the UAE.
Since we are an experienced company, we can help you in the process of setting up your business. You will have peace of mind while we handle all the paperwork and legal stuff. As a result, you will be able to focus on how to make your business better.
Would you like to contact Connect Group to obtain more information on the most common challenges of doing business in the UAE? If you have any questions, call us on +97143316688. You can email us at contact@connectgroup.co. Then, you will talk to one of our representatives who will answer your questions.
Visit thetalentpoint.com to apply to a broad range of jobs. We will not store CVs and resumes that you send to contact@thetalentpoint.com. Apply right now!