You may be an entrepreneur with a hunger for growth in a different country. Hence, if you chose the UAE as your target, you need to be aware of a few things first. Also, you will need assistance with your business setup in the UAE.
In this article, you will learn how you can create the best business plan for your UAE startup. Know what a great business setup company can do for you. Let's observe:
Why is a business plan required in the UAE?
Steps for creating an outstanding business plan
What is the most adequate business setup method in the UAE?
"Dos and Don'ts" of the business setup process in the UAE
How can Connect Group help you with your UAE business setup?
1. Why is a business plan required in the UAE?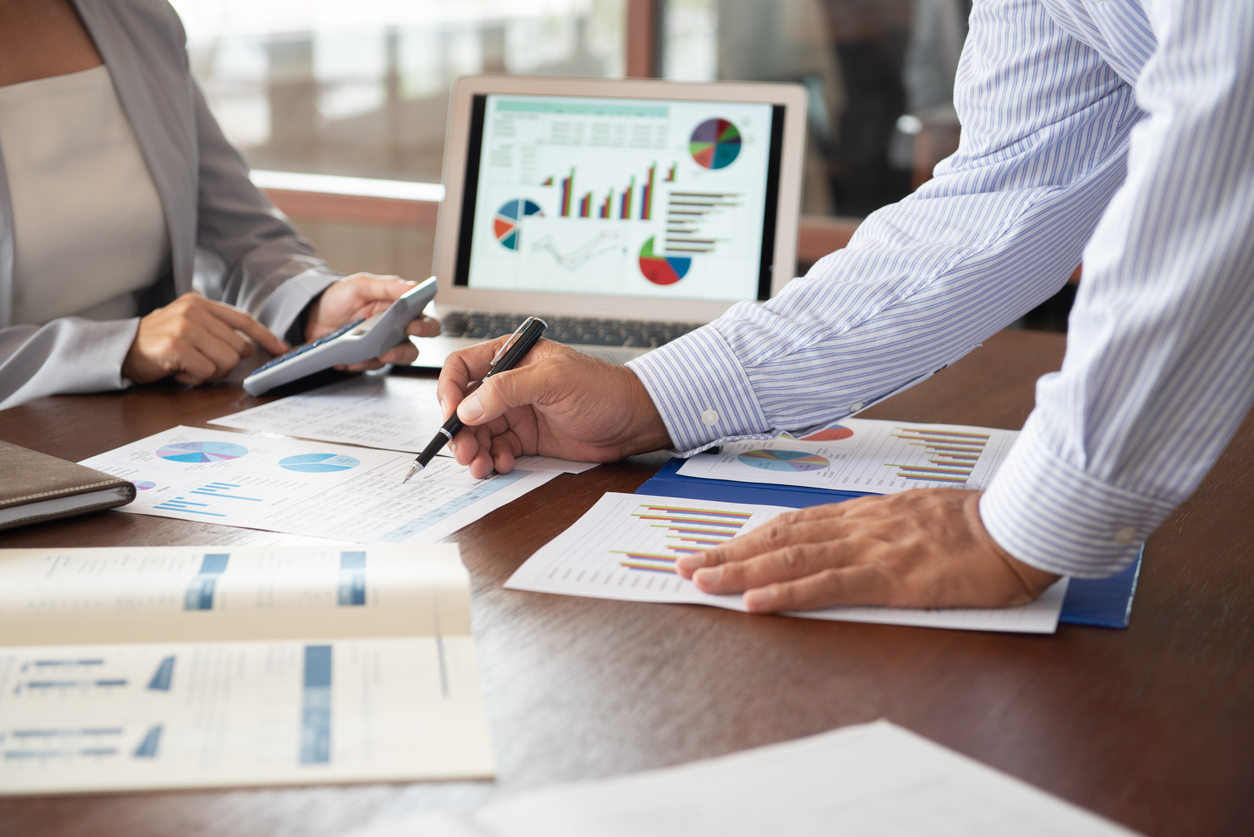 The UAE is ranked 21st out of 190 nations for "ease of conducting business". In the meantime, in separate criteria – "ease of beginning a business", it is ranked 51st. If you want to start a business in Dubai or the UAE, you must be prepared.
1.1. Three reasons why you need a plan for your business setup in the UAE
If you want to receive money from a bank or a venture capital company, you will need to submit a business plan.
Free zone or industry requirements. The UAE permits enterprises to incorporate in one of the country's several free zones, each of which has its own set of criteria. Some of them need you to have a business strategy.
Your country of birth. Certain free zones require applicants from specific nations to submit a business plan as part of their application.

2. Steps for creating an outstanding business setup plan
Entrepreneurs from all over the globe have made the UAE one of its top business locations. The country supports an outstanding business setup as a thriving economic behemoth with cutting-edge infrastructure. As a result, the number of entities formed daily is extremely high.
To stay in the game and increase your chances of success, you will need a solid strategy and strict adherence to it. As a result, developing a winning business plan for UAE Business is critical before establishing a business in Dubai.
Also, you must consistently deliver on what the consumer wants while preserving quality. Any flaws might jeopardize the brand's reputation. Thereby, extreme caution and attention must be exercised. So, we, Connect Group, will investigate the many approaches for developing a successful business plan for a UAE company.
2.1. Determine your target market
The first stage in developing a winning business plan for a UAE company is to identify and assess the market. Not all marketplaces are profitable or advantageous for all products. Hence, the marketing professionals on your company's team have an important job.
Namely, they must examine and determine the feasibility and commercial development possibilities of each market before deciding on the best jurisdiction/market. Assigning this thorough investigation to a reputable business setup service like ours would be useful to your company in many ways.
An experienced specialist from our business would have an overview of the whole industry. You can contact us for more information.
2.2. Make a list of the options available to the customer
Customers' perceptions and points of view will change based on the area and surroundings. Of course, you can have a broad concept. However, there will be subtle nuances that separate clients from one nation from those from another. Your company should supply products based on the preferences and tastes of the customers.
Otherwise, customers will not select your goods. Customize your items and emphasize their unique features. Understanding customer tastes is critical to company success and should be included while establishing your business strategy for UAE businesses.
2.3. State your business setup vision clearly
We have observed that most of the businesses, like the other commercial organizations in the area, present a common vision statement. Such a remark would give your brand an air of artificiality. It is best to be truthful and present a realistic picture.
Even if you deliver an aesthetically great, actually empty remark, customers may see through your brand and comprehend it. Request that your team creates a vision that matches your brand's true essence. Genuine brands are trustworthy.
2.4. Emphasize the brand's unique selling proposition
Something will set you apart from other similar items and brands on the market. Highlight your product's unique selling point to surpass the competition. It may also involve how your product or service stands out from the competition. And why should a buyer select your product?
So, a competent professional business setup service may provide you with insight into the distinct USPs that might be beneficial to your brand.
2.5. A SWOT analysis is required
SWOT (Strengths, Weaknesses, Opportunities, and Threats) must be extensively studied. It will assist you in developing a winning strategy by allowing you to identify your brand's strengths and weaknesses. If necessary, seek the assistance of specialists like us.
After determining your company's statistics and performance scenario, their inputs can have a big impact on your performance.
2.6. Budgetary evaluation
Money inflows and outflows must be properly monitored and regulated. Calculate all financial requirements, including monies for marketing and advertising. Take the appropriate steps to avoid unjustified budget overruns. Money is the lifeblood of any business.
You can only be successful if you keep the budget under control. As a result, selecting an effective in-house accounting staff or receiving competent accounting business services solutions in the UAE from a reputable organization is critical.
2.7. Be self-assured and focus on quality
The United Arab Emirates is one of the countries with a high per capita income. Most people in this area are looking for high-quality goods. You must guarantee that the product you provide satisfies all of the quality criteria that your clients expect.
Furthermore, it should not be jeopardized at any time. Some businesses produce a high-quality product at the start to establish a market presence. And then return after they have achieved their goal. This can be detrimental to your brand. In addition, you can contact us for knowing more about all our services.
3. What is the most adequate business setup method in the UAE?
3.1. Decide on the best firm structure
In the UAE, there are three forms of company formation: Mainland, Free-zone, and Offshore. First, thoroughly research the market you intend to target before deciding on a business structure. This is because each of them has its own set of advantages, geographical constraints, and ownership limits.
Given the long-term implications of the decision, it is best to enlist the assistance of company formation professionals. This is to guide you through the procedures and legal requirements.
3.2. Obtain proper licensing
Businesses must choose between three sorts of licenses based on their products, services, and objectives: commercial, industrial, and professional. Companies engaged in trade activities, such as sales, apply for a commercial license. Those engaged in manufacturing apply for an industrial license, and those offering individually supplied services, such as consulting, require a professional license.
Because the documentation and approval methods differ, the license should be chosen with caution. Additionally, we can certainly help you on obtaining the license you need, such as the trade license.
3.3. Look for a dependable sponsor
The Limited Liability Company is the most popular kind of corporation in the UAE, and registration needs the appointment of a local sponsor/agent. The local sponsor owns 51% of the whole share of the firm in Mainland business creation.
It is critical to choose a dependable sponsor that will handle official requirements and keep you out of unneeded procedural headaches.
3.4. Make sure you have all of your visa needs in order
Obtaining an investor visa is not a difficult or time-consuming procedure. This is because it is the most fundamental need for doing business in the UAE. Authorities are very sensitive when it comes to facilitating your foreign investor visa. However, to begin commercial activities, you must still fulfill all legal processes.
The kind and duration of the business determine the type of work visa given. Again, a local sponsor may be of tremendous assistance in handling the application procedure.
4. "Dos and Don'ts" of the business setup process in the UAE
4.1. Do collaborate with a strategic partner
A new market, such as the UAE, might provide significant hurdles, despite its high potential. As a result, new enterprises should do something first to build a presence in the region and enjoy the maximum benefits. They must preferably form mutually beneficial agreements with established players.
Connect Group, for example, has a broad range of commercial activities across many industries. It also has strong links with the UAE's and the larger Middle East and North Africa region's business corridors. Businesses from all over the world have formed strategic alliances with Connect Group.
As a result, they can take advantage of its extensive knowledge and expertise in the business landscape. You can contact us to get more information on our company formation services.
4.2. Do not be overly casual
Modesty and mannerism are significant aspects of general business etiquette in the UAE that business professionals must adhere to. To prevent embarrassing business situations, it is important to research the cultural traits and business etiquette of any nation, including the UAE.
Although highly friendly and cordial, the business community in the Emirates may have certain expectations when it comes to commercial interactions. This is a crucial consideration for business professionals before meeting an associate or business partner in the UAE.
4.3. Do not isolate yourself and work in silos
The UAE is a hive of economic activity, serving as a gateway to 1.5 billion customers throughout the Middle East, Africa, and Asia. To acquire a presence in the region, it makes sense for new firms to socialize and raise awareness about their brand and activities.
Hence, the more you network and host conferences, seminars, and public relations events, the more business prospects you will generate.
4.4. Do not rely on verbal promises
Any collaboration or sponsorship agreement should be in black and white. To make things work and avoid legal wrangling, draft a formal legal agreement and get it confirmed at a local court. Do not rely on verbal promises.
4.5. Do not overcomplicate matters; seek expert assistance
The steps required, from business registration to developing a business setup in the UAE, are akin to entering into uncharted terrain. Therefore, international investors should avoid conducting business, registering, and licensing on their own.
Instead, they should enlist the help of local specialists who can guide them through the legal and official processes. This can be difficult in the absence of essential knowledge. In addition, we can provide you as an investor with great ideas for setting up your business.
4.6. Do not ignore cultural emotions
The UAE epitomizes the cosmopolitan lifestyle and global workforce. Because of mutual respect, multicultural societies coexist in peace. As a result, new businesses should ensure that all of their services, advertisements, and official statements are consistent with local, religious, and cultural belief systems.
Hence, at no time should the sensibilities of any group or religion be offended. This is because this might have a negative influence on your brand's image.
5. How can Connect Group help you with your UAE business setup?
The country is an intriguing challenge for the entrepreneurial-minded dreamer. It offers a growing business environment and is aided by government incentives and the ease of setting up new businesses. If you want to be a successful entrepreneur in the country, you will need the best business setup services in the UAE.
For the last twenty-three years, our unwavering and trustworthy assistance has helped countless ex-pats and locals realize their ambitions. We promise a selfless contribution to the procedures of business creation in the UAE. Furthermore, we advise on the best market, jurisdiction, and business license in Dubai for your company.
Would you like to contact Connect Group to obtain more information on how you can create the best business plan for your UAE startup? If you have any questions, call us on +97143316688. You can email us at contact@connectgroup.co, and you will talk to one of our representatives who will answer your questions.
Visit thetalentpoint.com and apply. We will not store CVs and resumes that you send to contact@thetalentpoint.com. Don't hesitate any longer!