Dubai is regarded as one of the major locations to grow your business in. There are several reasons why enterprises and entrepreneurs from all over the world want to establish themselves in Dubai. Therefore, you will need to count on the greatest business setup services in Dubai.
In this article, you will learn everything about the benefits of setting up a business in Dubai. People travel to Dubai not just to see the views and attractions, but also to contemplate employment in this UAE metropolis. That is because Dubai has become one of the fastest-growing Middle Eastern economies. Let's observe:
Starting a business in Dubai
What are the main benefits of opening a business in Dubai?
How can Connect Group help you with business setup services in Dubai?
1. Starting a business in Dubai
Every year, a rising number of investors and businesses migrate to the Emirate to take advantage of its favorable economic climate. Dubai is undoubtedly a city of dreams for every businessman. That is why companies that provide business setup services in Dubai can benefit of all this as well.
And the best of all is that the UAE government is working on making their people happier. Hence, Dubai now permits foreigners to own 100% of their firm in most circumstances. This is in addition to a 0% tax rate, a key global position, and a quick incorporation procedure. This transformation just took effect in the last several years.
This, together with the provision of long-term visas, has solidified Dubai's position as the ideal destination for international companies. Additionally, if you want to know more about visas, such as The Golden Visa, get in touch with us.
2. What are the main benefits of opening a business in Dubai?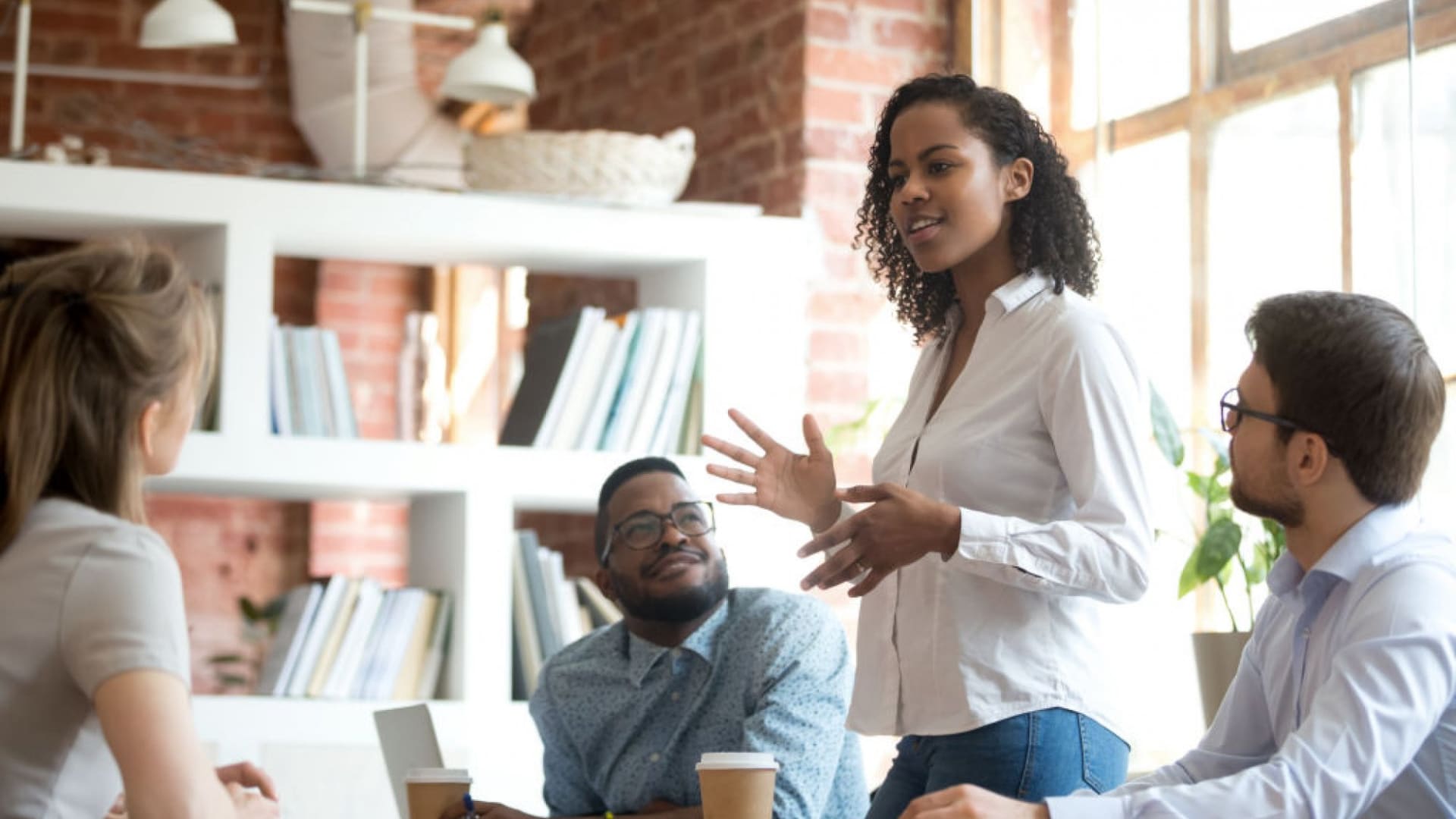 2.1. The central location of the world's highest trade
Because of its location, Dubai has become a world-class trading hub. Because of the trading and commerce channels, people like to do business here. By conducting business in Dubai, you will instantly have access to the Middle Eastern world's marketplaces.
Furthermore, you may simply conduct business in:
It has greatly aided international trade. Additionally, Dubai is highly friendly to new businesses of all kinds. Also, the city offers them all of the necessary assistance.
2.2. Dealing with a diverse economy on a global scale
The world-famous metropolis of Dubai is no longer reliant only on the petroleum and natural gas systems. It has evolved into a city with a thriving and varied economy based on a variety of fields. These fields are:
Technology
Trade
Great transportation
Tourism
Therefore, this is why forming an offshore business in Dubai is the best move you can make. This is because you will be able to deal directly with worldwide markets.
2.3. Financial stability's source
Several elements contribute to the financial security that working in Dubai might give. One of the most important reasons is that it is a city with no poverty. Many people in town see themselves as belonging to a decent and financially secure family.
Hence, Dubai's capacity to establish new routes and avenues for growth and development is critical to its economic and financial strength. Furthermore, Dubai is regarded as one of the best places to do business in Africa and the Middle East. As a result, it makes establishing a business in Dubai is a great option.
2.4. Benefits of international exhibitions and events
The significant step that Dubai has achieved is being the state holder to stage global events and exhibits throughout the year. They display a variety of events, including:
Fashion
Beauty
Technology
Real estate
Education
All of these are fantastic chances that provide companies with the necessary exposure to UAE citizens and people all over the world. Additionally, Connect Group can provide you with the best business setup services in Dubai.
2.5. Ease of starting a business
Starting a business in Dubai is simpler than ever before, thanks to quickly changing technology and a friendly administration. Besides, it requires little documentation.
Nevertheless, you may always contact a professional and experienced business establishment consultant in Dubai to help and guide you through the process.
2.6. Hire expatriate workers
Dubai is well-known for being one of the world's most renowned business centers. Investors from all over the world want to do business in Dubai and make a lot of money. It has also effectively grown outside the oil industry into other areas such as:
Tourism
Hospitality
Logistics
Architecture
Hence, these commercial sectors account for 60% of Dubai's GDP. Furthermore, these industries provide many job possibilities, allowing private enterprises to hire expatriates.
2.7. There is no taxation
One of the most notable advantages of establishing a business in Dubai is that you will not have to pay any taxes. Dubai provides a complete exemption from all types of taxes, including income, business, and personal taxes. However, a few businesses may be required to pay a 5% VAT on specific commercial activity. In addition, we have an extensive guide on VAT in the UAE.
2.8. Technological progress
Dubai has some of the most modern digital facilities in the Emirates. It is on its way to becoming the digital center of the world and a digitally-driven future. The city is prepared when it comes to:
Lowering traffic
Offering world-class internet services
Altering healthcare services
E-Commerce
This is because it has undertaken several technological projects. As a result, this promotes and expands the country's internet business potential. Furthermore, if you want to get more information about e-Commerce, you can contact us.
2.9. Beneficial geographical location
Dubai, located at a crossroads that connects East, West, North, and South, offers a natural bridge. This bridge is between manufacturers, producers, and suppliers of key items from across the world. Dubai boasts the busiest and most dynamic airports in the world.
Both seaports and airports are located in areas with high connectivity, making logistics simple. This promotes the growth of the import-export, re-export, and tourist industries.
2.10. First-rate infrastructure
The UAE's capital city boasts the greatest infrastructure in the world. Dubai's infrastructure continues to improve over time, attracting a large number of businessmen. In addition, Dubai has:
An excellent public transportation system
Great telecommunications facilities
Ports
Airports
With Dubai Expo 2020, the Dubai government made significant investments to make the infrastructure more appealing and modern
2.11. A comfortable and high-quality way of life
People in Dubai have the opportunity to live among people from a wide range of cultures, faiths, and groups. Living in such a diversified environment helps individuals to learn about a wide range of cultures and practices. This assists them in developing and maintaining positive relationships.
Moreover, the people of Dubai are constantly interested in prime services and shopping. Starting a business in Dubai will eventually provide pleasant living conditions.
2.12. Simple visa application process
If you want to establish a business in Dubai, you may simply secure a job and a residency visa. When you have obtained your visa, you will be able to:
Rent or lease property
Travel between countries
Purchase automobiles
2.13. Exceptional government assistance
The Dubai government never fails to give top-notch facilities, incentives, and safety to international investors. It is constantly amending the rules and regulations for conducting business in the city to ensure quality, advancements, and increased business opportunities.
Furthermore, the government continues to organize major international events and develops several programs for commercial growth. To do business, the government provides an easy-to-follow, established set of rules and regulations. All entrepreneurs must follow these guidelines to ensure a seamless business establishment and operation.
In addition, Connect Group can provide investors with some great ideas for doing business in Dubai.
2.14. A diverse, expatriate population
Dubai, one of the seven Emirates of the UAE is the second biggest after Abu Dhabi. The Emirate of Dubai has an area of 4,114 square kilometers. According to 2016 figures, Dubai has a population of more than 2.5 million people.
Despite having the biggest land area, Dubai is the most populated Emirate in the UAE. The UAE is home to expatriates from over 200 different countries. Therefore, the Emirati population accounts for around 20% of the overall population of the UAE.
This implies that four out of every five people you encounter or engage within the UAE are ex-pats from other countries. As a result, Dubai and the UAE as a whole are cosmopolitan societies.
2.15. Political security
One of the most significant factors promoting economic development and progress is political stability. In this regard, the UAE serves as a model. Since its inception, the UAE has followed a constitutional monarchy. And as a nation, the Emirates have been successful in sustaining the status quo.
Hence, the UAE's architects were firm believers in virtues such as peace and justice. Even today, the UAE government believes in and promotes the same values. You may be interested in reading about the Projects Of The 50 and learning more about the government improvements.
2.16. Reduced crime rates
As a diversified culture, UAE officials place a premium on the virtue of tolerance. In comparison to many other wealthy countries, crime rates are low. Improved living conditions and infrastructural development also contribute to societal stability.
Thus, do not hesitate any longer and contact us to acquire the best business setup services in Dubai. Additionally, you will discover our variety of services.
2.17. Business in Free Zones
The UAE government has designated specific geographical areas as Free Zones to promote international investment. There are almost 40 full-fledged, business-friendly free zones available to investors, catering to a wide range of company needs. The creation of a free zone corporation allows investors to have 100 percent foreign ownership.
Aside from Free zones, investors can also establish enterprises on the UAE mainland. These are the areas that are not included in the free zone zones. Income tax is not levied on enterprises operating on the mainland or in free zones. One of the most important motivators for business owners is the tax exemption.
2.18. Business on the mainland
Mainland company gives the investor the chance or right to deal without regard to geography. Hence, investors can utilize the mainland business opportunity to do business anywhere in the UAE or overseas.
Furthermore, apart from Dubai, you can also set up a business in other Emirates such as Abu Dhabi Mainland and Sharjah Mainland.
3. How can Connect Group help you with business setup services in Dubai?
There are several more advantages to establishing a business in an international metropolis such as Dubai. You, as an entrepreneur or investor, are aware of some of them now. Nevertheless, it is understandable if you are still having doubts or concerns. After all, you will be setting up your business in a foreign market.
Hence, you will need the proper business setup services in Dubai. We are an experienced company that can certainly assist you in opening your business in the city. Thus, we can reduce your stress and worries by supporting you throughout the entire process.
Would you like to contact Connect Group to obtain more information on the benefits of setting up a business in Dubai? If you have any questions, call us on +97143316688. You can email us at contact@connectgroup.co. Then, you will talk to one of our representatives who will answer your questions.
Visit thetalentpoint.com to apply. We will not store CVs and resumes that you send to contact@thetalentpoint.com. Apply right now.