Foreign investors and entrepreneurs that want to establish their presence in the UAE tend to opt for incorporating a limited liability company in Dubai.
An LLC is the most common form of business in the UAE since it offers several advantages and the process to incorporate it is pretty straightforward.
If you want to set up an LLC in Dubai you have to know about the steps you must follow. You can either do it yourself or decide to partner with a Business Setup agency that can assist you so you can obtain an outstanding result.
Just 6 Steps to Setup a LLC Company in Dubai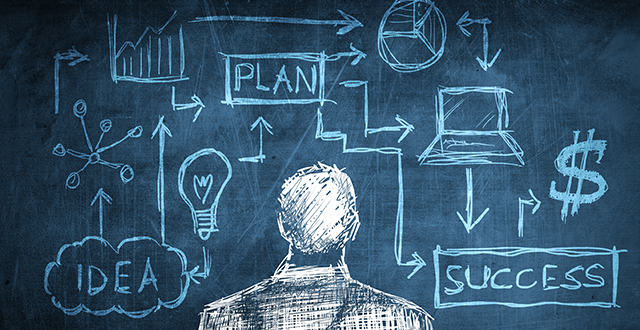 A limited liability company in UAE is the standard type of company in the UAE Mainland jurisdiction. The regulatory authority that issues the LLC licenses is the Department of Economic Development, also known as DED.
Here we have the steps you must follow for setting up an LLC in Dubai:
STEP 1 : Choose a legal structure based on the activity
The first step for the llc company formation dubai is choosing the legal structure of your business based on your activity. Keep in mind it's very important to determine first the activities that your business intends to undertake in the UAE as well as the intended markets.
You can receive this kind of information from a legal advisor or expert that can give you valuable insight to determine the best legal structure for your corporation.

STEP 2 : Decide on a Trade Name
Once you have decided your legal structure, the next step is to decide on your business' trade name. It's important to follow the rules regarding the valid names you can provide in the UAE.
In addition, you must choose a trade name that identifies your business, relates to your business activity and it's unique.
STEP 3 : Choose a Location
Depending on the type of your business you must select the location that best suits your commercial activity. It's mandatory to choose a physical office space, or a warehouse. This is because the operations of your company has to be carried out somewhere and you must also provide a tenancy contract since it's one of the required documents.
Connect Zone : Find your ideal business location to set up your company
STEP 4 : Get a Local Sponsor/Partner
One of the requirements to form an LLC in Dubai is that you must have a local sponsor/partner, and he or she must be a UAE national. In addition, your UAE local partner will hold 51% of the shares of your business while you as a foreign investor are allowed to hold the remaining 49%.
In this regard, you can opt for partnering with an agency that works as a silent partner, which means that it will not have any influence in your business while you remain total control.
Connect Middle East : Find a Local Sponsor for Your Business
STEP 5 : Get Required Documents
The next step for limited liability company in Dubai would be to get the required documents so you can submit it to the respective government body. It's essential to note that the documentation you must gather will depend on the type of business activity, so it may vary.
Nevertheless, here we have some of the common documents you may need for this process:
Passport copies of shareholders and managers
Passport copy of your local agent
UAE residence visa
NOC from your UAE visa sponsor
Application form
Trade name registration
MOA
Attested tenancy contract
Bank reference for each shareholder
All of the documents that you must submit should be notarized and attested. This process may take significant time, and it should be done both in the foreign investor's home country and UAE consulate, so carry out this process as early as you can.
STEP 6 : Obtain License and Pay Fees
Obtaining a license and paying the required fees are a big part of the LLC formation cost in Dubai.
When you submit your application, you must also pay the necessary fees so you can get your LLC license. The cost may vary depending the type of business. Once you have made all the payments, you should wait for the authorities to issue your license so you can collect it.
As you could see, setting up an LLC or limited liability company in Dubai is not a complicated process. You must gather everything you need and comply with the requirements and you can get your license quickly.
Do you need assistance with company formation?
Benefits of a Limited Liability Company (LLC) in Dubai
An LLC is the preferred form of business of foreign investors because it offers several benefits. Here we have a few of them:
Get access to the wider UAE market. An UAE Mainland LLC has the liberty to trade anywhere in the UAE and GCC states.
You may conduct any type of business activity, with the exception of investment, banking and insurance
With an LLC you get a vast range of real estate options and there's no restriction when it comes to real estate ownership
You won't have a limit regarding the number of visas you can obtain for your business
Your local partner won't make any interference with your business
You can open corporate bank accounts and get an easy access to credit facilities
Frequently Asked Questions
Although the LLC company setup Dubai isn't a difficult process, there may still be some doubts regarding this form of business or about the steps you must follow to incorporate it. For this reason, here we have some of the frequently asked questions so you can clear all of your uncertainties.
1. How to form an LLC or limited liability company in Dubai ?

The dubai llc company set up in Mainland is pretty simple. You just have to follow some simple steps:

1. Choose your legal structure
2. Choose your trade name and register it
3. Look for a proper location for your business
4. Find out a trustworthy local partner
5. Gather the necessary documentation
6. Pay the fees
7. Collect your LLC license
2. What is the minimum capital to form an LLC in Dubai?
To form an LLC in Dubai you'll need a minimum capital of AED300.000 (USD 81.810)
3. What are the benefits of setting up an LLC company in Dubai?
As we mentioned before, an LLC offers several benefits, such as the following:

1. Conduct any kind of business activity (investment, insurance and banking are the exclusion)
2. No limit on number of UAE visas
3. The investors can get the investor status in the UAE along with their family
4. No restrictions on real estate ownership
4. How many members must an LLC have?
According to the UAE Law, an LLC may have a minimum of 2 shareholders if it's formed by a foreign investor since it must have the local partner. However, if it's formed by an UAE national, it can be incorporated with a single shareholder.
5. Is a Registered Agent required?
It's not mandatory to have a Registered Agent. However, since this form of company has restrictions when it comes to foreign ownership, expats have to look for an experienced firm that can help them with this matter.
6. Does forming an LLC offer any tax benefits?
When it comes to tax benefits, the LLC may trade anywhere in the UAE market and get the Tax Residence Certificate.
7. What types of the license can an LLC hold?
If you're planning on incorporating an LLC you must select one of the trade licenses available in the UAE. The LLC may hold one of the following licenses:

1. Commercial license: for trading activities
2. Industrial license: for manufacturing or industrial activities
3. Professional: for services, crafts and professions.