Why Does your Business need PRO Services?
The UAE has become one of the most profitable business destinations around the globe. Establishing in the UAE be an overwhelming and grueling process, since it requires a lot of paperwork and legal formalities. To ensure a quick and free from inconvenience process, companies tend to outsource all documentation to PRO services in Dubai.
In this article, you will learn everything regarding the PROs and why it is the best option for some businesses. Therefore, here you will find the most important information about the advantages when you decide to hire this service. That is to say, learn the types and roles of PRO services in Dubai and in the UAE. Let's observe:
Professional PRO Services in Dubai
Firstly, all organizations can choose to save time and money with Professional PRO services in Dubai and this type of ally that increases your chances of achieving your company's goals. Secondly, any of the options you select will help your organization to achieve what you want without risking important time in a DIY process.
Consequently, with ConnectGroup working with you, your company will benefit from our outsourcing services.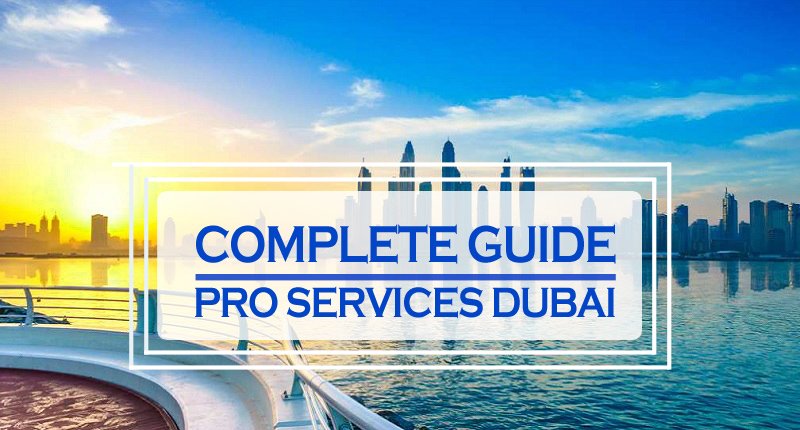 Top 10 Corporate Services and Professional PRO in the UAE
Visa Services: PRO services assist in the process of obtaining a Visa for employees, foreign investors, family members, pets, and visitors in the visa processes, maids, etc. Further, they also are of great help in the process of cancellation or renewal of residence Visas.
Emirate ID Card: PRO Servicesalso assist new residents of the UAE to get their Emirates ID cards quickly and hassle-free.
Medical Test: whenever you are applying or renewing Visas for a new family/partner/employment you must go through the medical fitness test. Moreover, PROs assist you to set your medical appointment take you to the medical center of your preference for the procedural tests.
Document Clearing: the process of entering in the UAE is sometimes a lengthy process, PRO services work shoulder to shoulder to assist you in every step of the process; apostille, notarization, attestation, and embassy legalization.
Passport Services: new passports applications, issuing lost/damaged ones, passport renewals, and passport name change is an area PRO services excel.
Corporate Bank Account: they also take care of all documentation procedures that are required to set up a corporate bank account for both Free zone, and Mainland companies.
Tax Certificates: Public Relation Officers help companies and individuals to obtain tax residency certificates issued by the government of the UAE, specifically the Ministry of Finance. So, they assist you in the process of collecting all your required documents and deliver the certificate to you.
Company Registration: these services help you to properly complete the registration process for your business with the government authorities.
Concierge Services: consists of assisting you in with logistic arrangements, legal support, marriage certificate, driving license, among others.
Value-Added Services: PROs also have value-added services that help companies optimize their business operations with P.O Box services, mail management, virtual offices, office address, and alcohol licenses.

Who are Professional PROs and which services do they offer?
In the United Arab Emirates, some government collaboration officials are known as Public Relations Officers or PROs. However, these professionals are experienced in regulations, administrative policies, and the current laws in Dubai and in the UAE. Their daily routine of dealing with government bodies has allowed them to develop a certain affinity with the officials, therefore, allowing them to get things done efficiently.
When investors or entrepreneurs are starting their company, some of them may need to hire PRO services in Dubai, it is the best decision and a cost-effective one. Similarly, the knowledge and experience in dealing with; labor-related works, immigration and the Ministry of Immigration, guarantee a smooth process of fulfilling your business requirements
PRO services in the UAE are competent independent workers, they do not require the involvement of the business owners or investors. That is to say, they allow you to focus on essential aspects of your business.
In the following list are one of the most essential aspects of the PRO services in Dubai and the UAE.
Visa Services.
Immigration and labor services.
Company licensing.
Government approvals.
Official attestations.
Translations.
Role of Professional PRO in Company Setup
One of the most important documents to start any company in the UAE is the Trade Licence, or Company license. Most importantly, a trade license is an official permit that allows businesses to set up legally in the country. In other words, investors or entrepreneurs may find this process confusing, usually because the applicant must have certain knowledge. Here is when the PRO service comes to help.
PROs are the link between the government and you, they play an important role in the process of getting the Trade License since they ensure that you submit all the necessary documents. In other words, PROs are responsible to ensure the correct procedure of the trade license issued by the Department of Economic Development.
Small and mid-size companies are prone to have time and budget limitations. The DIY may not be the best option since PRO allows you to focus on running your company, instead of focusing on mindless procedures.
In ConnectGroup, we offer you the best PRO services in Dubai and the UAE. Entrepreneurs and investors from abroad may not be familiar with the procedures in the country. Moreover, considering that Arabic is the official language in the country; we understand that it could be overwhelming for a foreigner to deal with licenses and documentation they need to set up their company.
However, our corporate PROs are working with companies since 1998, and for plenty of industries.
Services Offered by PRO Services company in Dubai to established Businesses
The services of the Public Relation Officers are not limited to assist SMEs and start-ups to register their company in Dubai. Moreover, they also are great partners of established organizations with few or several years in the UAE.
The government procedures do not finish when the company gets the trade license. Certainly, it increases since the process of expanding, sustaining, and running a business involves:
Hiring Employees.
Renewals.
Cancellations
Other administrative tasks.
Similarly, corporate PROs have services that could help start-ups and established companies to grow faster, here is a list:
Immigration and labor services, which include:
Issuance work permits and visas.
Execution of employment visa quotas
Employment contracts
Cancellation or renewal of trade licenses.
Attestation of documents, classified as:
Commercial certificates/documentation
Educational certificates
Non-educational certificates
Business stages where PRO assistance is required
An inaccurate perception is that PRO services are only needed for immigration-related processes and visas. To clarify, here is a list at the different phases where the PRO's services are needed:
Department of Economic Development (DED)
When issuing a new trade license:
Trade name reservations.
Initial approval.
MoA signing.
Submission of all documents.
For established companies:
Modification to trade licenses.
Changes in the trade name.
Revision of the different business activities.
Addition and/or removal of a partner.
Immigration Processes
Similarly, after you obtain your business trade license, you must do the next step; acquire your investor visa. In the same vein, a Public Relations Officer will assist you with the following:
Submitting the Emirates ID and medical applications.
Completion of your medical screening test and authentication process.
Processing of your Emirates ID.
Visa stamping on your passport.
In addition to these, they also assist with the following:
Renewal of your Emirates ID.
Application for the Company Establishment Card.
Alterations to the establishment card.
Emission of e-signature.
Registration in the system of employers.
Labour
When you are running a company, you require a workforce. As a result, your business must have a Labor Computer Card to hire your workers. Working with a PRO service that assist you with the governmental processes of work permits and employee visas will ease your workload.
A PRO care of the following processes on behalf of your company:
Employee visa quota application.
Labor inspection of your workplace.
Employee visa applications.
Medical and Emirates ID applications.
Fulfilment of your employees' medical tests.
Processing employees' Emirates IDs.
Employees' visa stamping.
The following is a list of other services offered by the PROs:
Emission and renewal of work permits.
Changes, renewal, or cancellation of labour contracts of your employees.
Types of Trade Licenses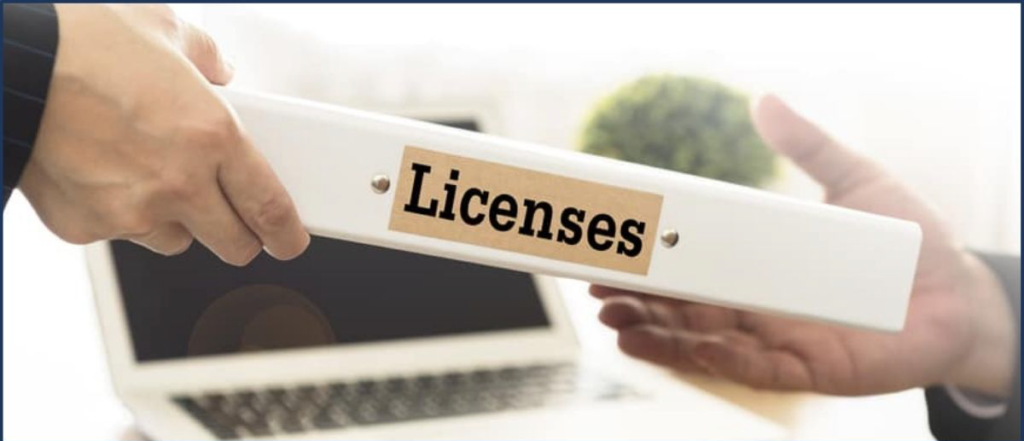 Companies located in the UAE must have licenses issued by the Department of Economic Development (DEP). In addition, business operations are divided into five categories:
Commercial License.
Professional License.
Tourism License.
Industrial License.
Freelance License Permit
Read More about : What is the Cost of a Dubai Trade License?
Commercial license:
This is one the of key licenses in the UAE, businesses in the area of sale and purchase of physical goods apply for this type of license. And holders of this type of license operating in Dubai can operate anywhere else in the UAE.
For instance, the UAE has several types of business licenses for companies that exchange physical goods, such as:
Machines
Equipment
Building Materials
Electronics
Professional License
All companies involved in the use of people's intellectual abilities must obtain a Professional License. Likewise, all companies holders this license are labelled as "Civil Works Corporation" if the owner is more than one person.
For example, this license is available for:
Lawyers
Consultants.
Lawyers.
Mechanics.
Craftsmen.
IT service suppliers.
Tourism License
Dubai is a global pioneer a center of attraction for foreign investment, international travelers, and casual visitors. Further, companies or individuals that apply for this license are usually in the next industries:
Outbound tour operator
Inbound tour operator
Travel agent
Industrial License
Firstly, the industrial license relies on professional skills. Secondly, every professional and specialist need to acquire a trade license to set up a company in the UAE. However, the next list contains the areas of an industrial license:
Garments Manufacturing License.
Carpet Manufacturing.
Dairy Products Manufacturing.
Animal & Birds Feed.
Meat Manufacturing.
Freelance License
This is a new type of license authorization; since self-employed work has become very important in the Dubai and in the UAE its use has grown. Therefore, this license is issued to the following creative and professionals:
Cameraman.
Actor.
Audio/Sound Engineer.
Content provider.
Copywriter.
Animator.
Read More About : How to Set Up a Limited Liability Company (LLC) in Dubai , UAE
Benefits of Hiring Corporate PRO Services
PROs are proficient at guaranteeing and delivering government-related works for several type of businesses in the different industries. In addition, a good PRO service is a valuable asset since:
They are well informed about Dubai and UAE laws and regulations.
Ensure to reminder the company of upcoming renewals or important deadlines.
Stay alert of updates and changes to government policies.
Save your money and time by making you free of errors when completing the processes.
The professional services listed above are a few of the many fields where a good PRO will be of great value to your company's operations in the UAE. Therefore, they simplify your organization's formation process and offer assistance with governmental demands.
How can Connect Group provide your company with the best PRO services?
If you have made your mind in regards the Public Relations Officer; the next move you should do is find a good business partner for your company. In other words, you will be able to focus on essential matters instead of doing time-wasting procedures. With ConnectGroup working with you, you can establish your organization quickly and start benefiting from the advantages of our services.
Similarly, we can also help you in your hiring process. It does not matter the type of business you want to establish; we will do the tedious process for you. Moreover, some of our professional services include business PRO services, business consultancy, bank account opening, and many others.
After you have completed your company's hiring process, you should also request other services to benefit your business's growth. For example, you can also find the employees you need in using our recruitment services. Or if you want to improve your HR department, you can ask for HR for payroll and consultancy services.
Would you like to contact ConnectGroup to receive more useful information and tips about the Public Relations Officer?
In conclusion, if you have inquiries or you want any additional information you can call us on +97143316688, you can also email us on contact@connectgroup.co and you will talk to one of our agents who will gladly answer all of them.