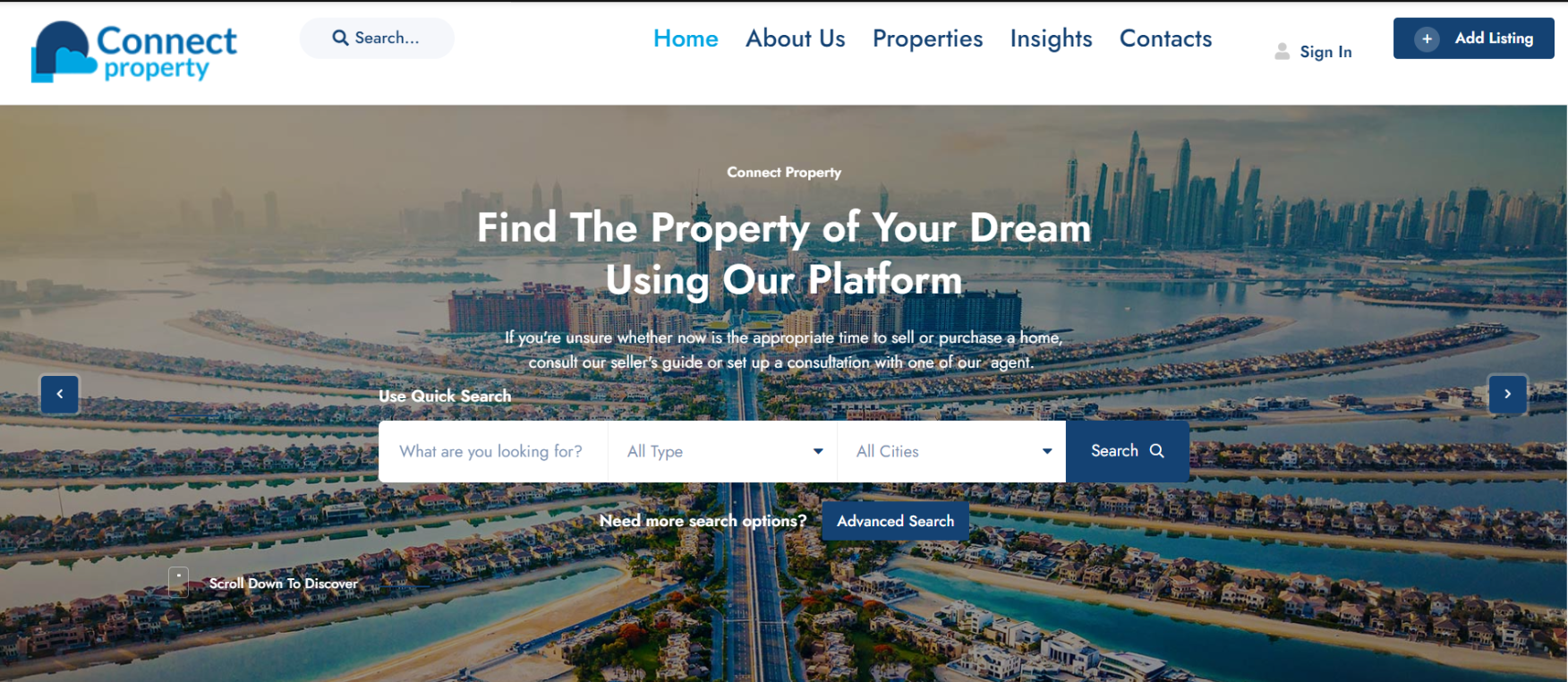 Contact our team and you will receive the high-quality business services that your company requires.
Go to Connect Property
Get the most favorable office space with

Connect Business Centers
Having a comfortable space to work can allow you to operate your company smoothly.
We are a real estate marketplace where renters, property owners can list their assets. In the same vein, our intuitive and easy interface makes it easy for everyone to use. In addition, Connect Property was created by Connect Group, we allow home renters and homebuyers to find the house of their dreams.
On the other hand, property sellers can connect with potential buyers interested in acquiring their place; or if they just want to advertise properties for rent. Similarly, these activities are no longer complex; in Connect Property we provide you with the best customer support service to take care of all your inquiries when you need them.
Buying your first property has never been easier. However, knowing how to find a good property and obtaining the required loans are important aspects of this process. In other words, if you do not know how or where to start; with us, you can obtain the property you always dreamt of easily and hassle-free.
The overall process of buying a property is complicated; there are much paperwork and documents involved. However, with us, you can focus on more important areas. That is to say, having the support of the best team of experts in the UAE is essential. Therefore, after you have bought your property, you can decide if you want to rent it or renovate and sell it.
Sometimes the rental process can become overwhelming, especially if you are on your own. That is why we work hard to support you in this process. That is to say, with our assistance, you can rent your place in your time. Our interface will allow you to have the best possible experience. Similarly, after you post your place your property with us, we will take care of the advertisement process.