Get access to the best

Employer of Record solutions
In Connect Group we provide the best EOR in Dubai and the UAE for our partners that want to hire highly-skilled workers and run a compliant payroll without establishing a subsidiary in the country. That is to say, we are an excellent employer of record in Dubai, taking care of your business needs whenever you need them.
In the same vein, we hire your worker through our innovative processes while staying compliant with all UAE labor and employment regulations. Similarly, we onboard all your candidates in a matter of days instead of the usual month it takes. After that, the workers are assigned to your team; working on your business's behalf as if they were your in-house employee.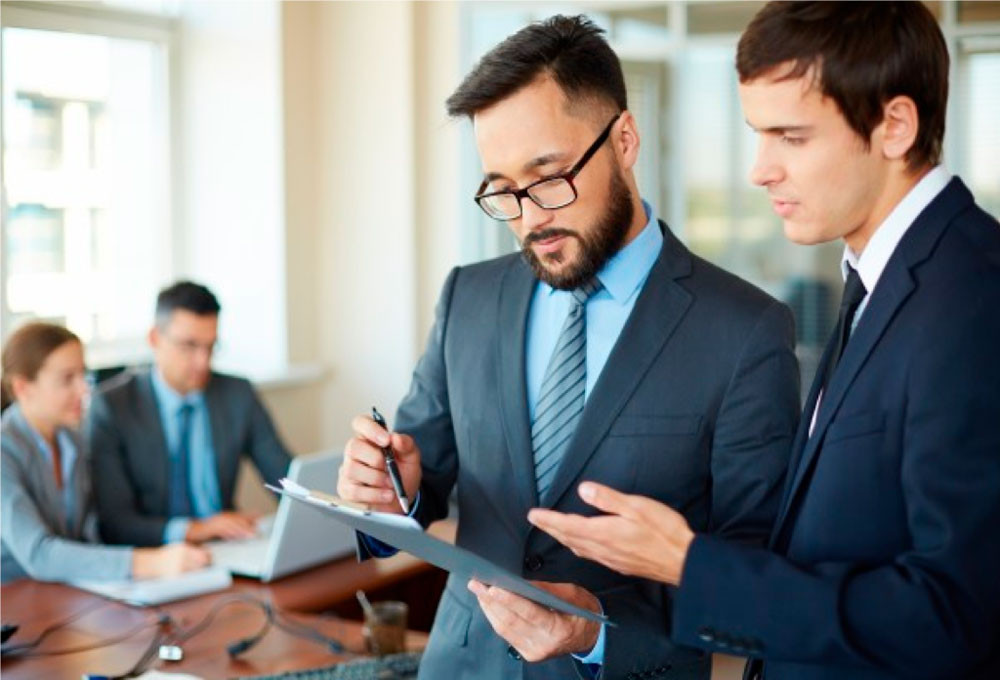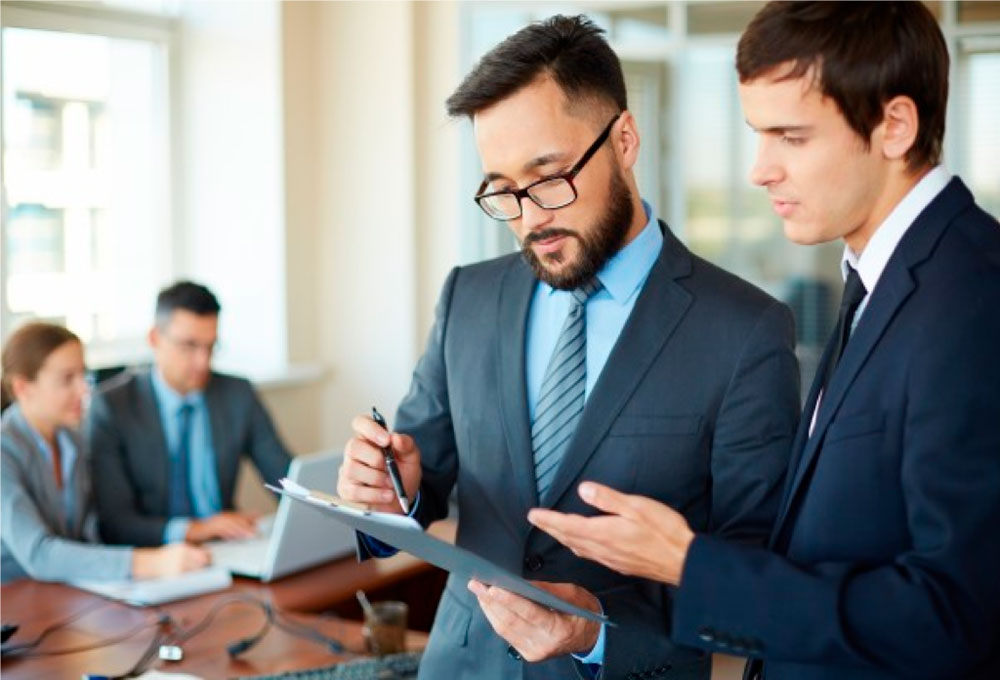 We only
provide you
with premium services
Our recruitment, hiring, and onboarding services ensure you obtain only the brightest individuals for your business.
When you partner up with us, you receive ongoing support and a single point of contact for your business needs.
With us, you do not need to set up a legal subsidiary in the UAE; we will employ your workers on your behalf.
Exclusive Features
Create awesome websites with Essentials
Hire the best workers while staying compliant
Take advantage of our employer of record in Dubai and hire the best workers in the UAE while eliminating the need of worrying about any employment laws.
Explore Essentials
See our pricing
Future of design

Awesome bootstrap theme

Revolutionary design
Build Powerful Pages
Design better websites and pages.
Discover more about
what we provide to you
With our solutions, you are able to run a compliant payroll in the UAE while your taxes, HR services, and compliance matters are taken care of by us. That is to say, as a global EOR expert, we work with the best practices related to employment contracts, market norm benefits, employee expenses, statutory, termination, and severance if you require it.
Similarly, we are the best employer of record in Dubai, we will keep you updated on any changes in the local laws of the UAE. However, we do not engage in any daily activities at your workplace.
When you work with us, your new work starts working sooner, is fully dedicated to your business requirements, and has a better hiring experience. In Connect Group we provide you with peace of mind; this way you will have a dedicated team assisting you with your new workers. Further, we allow you to source the brightest workers for your company.
Contact Us
by Connect Group of Companies
We have the best services for different industries such as:
Employer of Record

Real Estate

Staff Outsorcing

Freelance

Business Center

Company formationn search

Healthcare

Business Consultancy

Tax Consultancy
Connected Employers and Employees
Established in 2012
Receive the best EOR solutions in the UAE
We partner up with you to take care of your employment duties. Further, we employ the most highly-skilled workers; however, you still have control over the day-to-day business operations. That is to say, the worker duties and roles are still assigned by you. In the same vein, you are also responsible for all health and safety guidelines in the UAE.
Small- and medium-sized companies are the most benefited organizations from our EOR in the UAE when looking to advance in the UAE market. Therefore, we provide you with the means to ease up a rapid market entry by hiring independent contractors or employees, depending on your needs.
On the other hand, these types of companies tend to choose the third-party option due to the numerous benefit that comes with our comprehensive range of services. In addition, they tend to choose us for the wide range of roles in which we play in your organization.
Running your business in a foreign country may be a difficult task; therefore, you require vast knowledge of the local practices and local regulations. That is to say, we have the right knowledge and experience of these rules and regulations as well as how to deal with the government bodies involved.
As such, partnering up with us means you ensure your company stays compliant at all times while eliminating the risk of incurring violations of the employment laws. In other words, we will keep you updated and apprised of all legal obligations. In Connect Group we are an exceptional employer of record in the UAE.
Similarly, we facilitate operations and access in this beautiful country with our reduced costs operations. In the same vein, we provide a cost-effective service that allows you to save valuable time as well as other important resources.
We are committed to all the duties and responsibilities of being your Employer of Record including all the functions of your workers. Therefore, we make it possible for your business to hire the most highly-skilled workers anywhere you want; quickly, compliantly, and without needing to set up a legal entity across the UAE.
We are the most cost-effective option in the UAE
We have more than 20 years working with all types of companies in the United Arab Emirates. That is to say, we focus all the time on the management and efficiency of your business while taking care of your benefits, risk deductions, payroll, and the onboarding process for new workers. In addition, we also provide you with the best cost-effective option in the country.
Get Essentials
Working with us and obtaining our benefits is easy and simple
Delegate your duties
Our team of experts will take care of your liabilities and duties; this way you can ensure an exceptional workforce for your business.
Operational control
We will manage all the administrative burdens; meanwhile, you are in control of the day-to-day activities of your workers.
Focus on your expansion
You can develop new plans and strategies to enter the UAE market while ensuring your company is in total compliance.
Access local experience without an entity
Our UAE experience covers payroll, compliance, benefits, and more. In the same vein, we assist you in the process of onboarding the perfect worker, taking care of payments, compensation, and complying with the employment and labor laws.
Simplify your employment
Whether you are choosing one hire from a single country, 10 hires from different companies, contractors, or full-time; we are here to assist you. With us, you will find the ideal staff, and we will take care of the rest.
Manage your employment needs easily and rapidly
In Connect Group we deliver all the required solutions for your global employment within a single solution. Further, we have a full range of services; this way you can enjoy a reliable, more productive, and time-efficient engagement.
Retain worker ownership
We will work side-by-side with you to create the perfect international team without renouncing the ownership, day-to-day communication, and intellectual property of your workers.
Manage your workers in a single platform
Generate compliant contracts, manage your benefits and payroll in the UAE. In addition, you can also maintain and track all payroll and administrative activities of your workforce.
No issues with your employment
We will keep the complications away for your company with our best team of employer of record in Dubai.
We provide you
only with the best services
The management of your workers consumes a lot of valuable time. On the other hand, another problem is that it requires constant attention since many of its important areas such as legal procedures and taxes tend to change without any early sign.
If you do not keep track of these modifications in the UAE; you will end up having compliance issues and the entire payroll process will be ruined in no time.
Further, taking care of various payrolls in the UAE; especially if you are on your own or with an in-house staff is not the best option. Therefore, it may be time for a change and if not; your business and resources will end up wasting more time while missing out on important business areas.
Hiring, onboarding, and managing international workers requires you to handle complex calculations. Therefore, this is where errors may occur, and then, if you handle these HR processes on your own or if you have an in-house team; it may get tricky to identify the source of the error. In Connect Group we have the best EOR in the UAE so we can take care of these issues.
That is to say, when you partner up with an EOR in Dubai or the UAE, you will rapidly put an end to the traditional and time-wasting payroll processing methods. Further, it becomes a better option than struggling to handle your payroll with a domestic HR team that has various organizational duties to handle.
Besides preventing human errors, our Employer of Record solutions provides you with greater accuracy in everything. For instance, this includes, calculating deductions, worker benefits, paid time off, working hours, generating tax filings, reports, and other areas when you have an international payroll to handle.
It is difficult to achieve high precision rates when you have an in-house staff for your EOR duties and responsibilities. Therefore, the right question is, what is the point of having a domestic payroll in your business when your expectations are not met and you overspend human resources, money, and valuable time on it?
We will help you to save all the involved overheads you spend on these areas while being both affordable and effective. In addition, if you compare the costs you spend on an EOR and the sum you pay for our in-house managers while taking their hours at work into account; you will then discover that there is a massive difference.
Further, with a well-target strategy, you will invest the saved money into your core company tasks and boost your income massively.
With us, you will discover the
ease of having a workforce
Global HR handling involves managing confidential and sensitive information regarding your international workers and your business as a whole. Therefore, managing it without proper resources will make up a serious threat to your different servers' safety which otherwise becomes data breaches.
We are the best EOR solutions in the UAE; with us, you do not need to worry about information theft because our advanced processes will withstand attacks; ensuring all your business data is safeguarded. That is to say, you will have peace of mind knowing your business is in the best hands.
In Connect Group we take care of your workers efficiently with no compromises on your organization's safety.
While we are working as your workers' legal employer, you will see a massive decrease in the risks involved. That is to say, when you operate in a foreign market you must understand how it works. Similarly, it is crucial to understand how independent contractors and employees are classified and sorting their activities as such.
With our employer of record in the UAE, you will ensure you will have no risks while the services are customized to meet your requirements. However, another non-compliance risk it may be difficult to navigate in the UAE market is that you may end up not complying with the various employment laws; especially when it comes to areas such as insurance and taxes.
Therefore, we eliminate your chance of falling into these mistakes.
We take care of everything related to your employees in the UAE. In other words, it involves onboarding and hiring your potential new employees. Likewise, with our innovative solutions; we take care of visas and work permits on behalf of your foreign workers to speed up the onboarding process.
In addition, we manage employment contracts, prepare worker timesheets, as well as the worker termination process. Moreover, we conduct in-depth background checks on your new workers; ensuring you hire only the brightest individuals in the country.
On the other hand, for workers in the UAE, we pay your workers your benefits and compensations complying with the requirements of the labor law of the country. In the same vein, other areas we will take care of are paid leaves, insurance, vacations, maternity and paternity leave, sick leave, pension, among others.