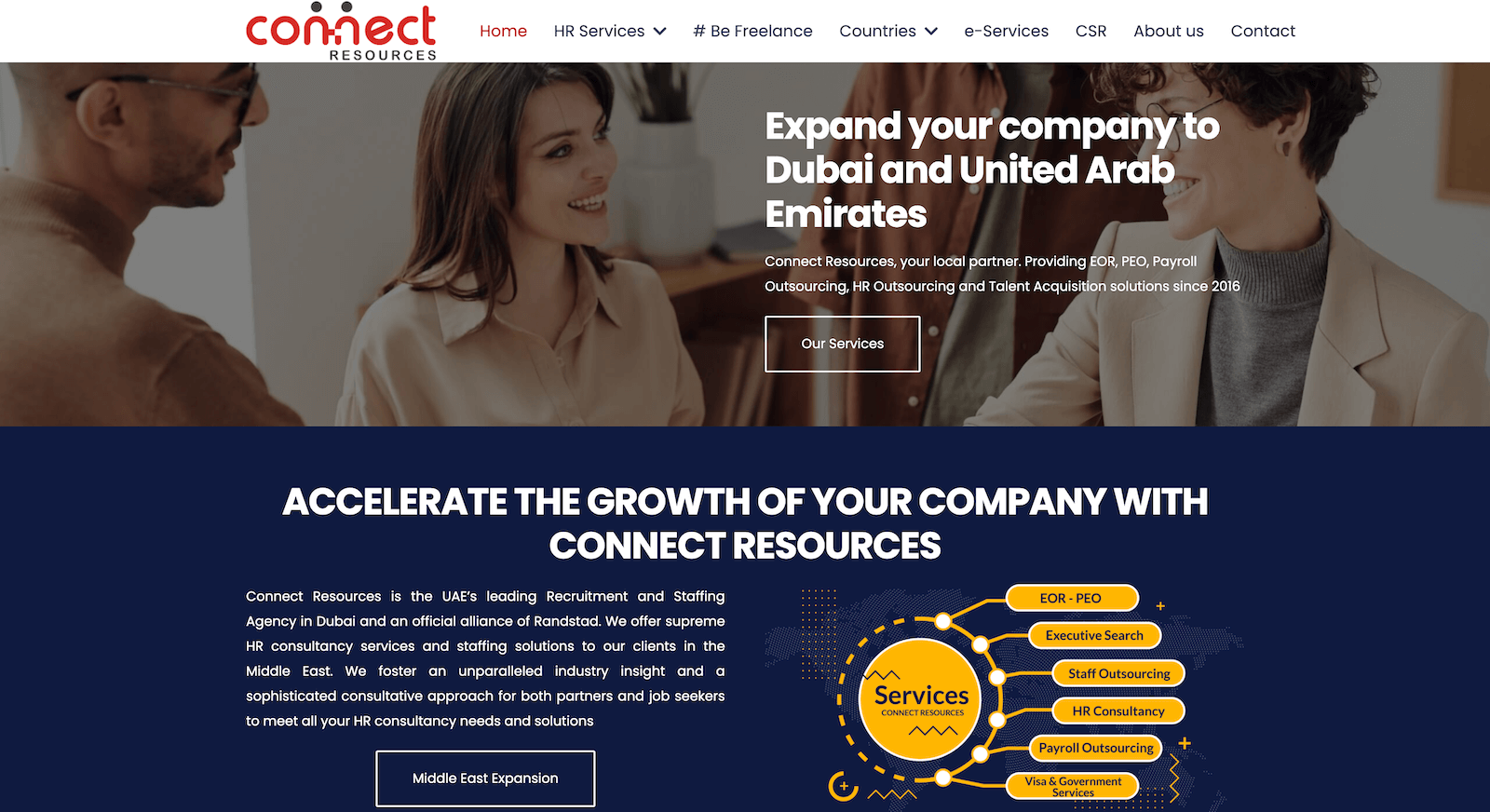 Having professional partners by your side is essential for further business growth
Go to Connect Resources
Discover the

staffing agency you need for your business.
Requesting the services of qualified personnel means obtaining significant improvements in your company
Connect Resources is an agency that offers staffing solutions and HR consultancy services. Besides, it also provides other services, such as recruitment and Emiratisation services.
Feel free to contact Connect Resources to request our services by calling us on +971 4331 6688. You can also email us at contact@connectgroup.co or visit our website to obtain more information.