Have you ever made yourself the question: how does payroll outsourcing work? After all, managing payroll is considered a relevant and important function for your business. However, managing payroll is an extensive and time-consuming process. Therefore, companies need to make sure that the process becomes efficient and accurate.
However, for a lot of companies (most small and medium-sized companies), this is not the case. That´s why a lot of them prefer to outsource that work to a 3rd party provider since it can save their time. Nevertheless, if you don't know how do payroll services works, you won´t be able to do it.
In this article, we´ll talk about all the basics of payroll outsourcing. This includes what is payroll outsourcing and how it works, and how to find the best provider for it. We´ll talk about:
1-What is Payroll Outsourcing?
2-How does payroll outsourcing work?
3-No two payroll companies are the same
4-How to find the best provider
5-How to start working with the agency
6-What can the payroll outsourcing agency do for your business?
7-Benefits of working with a payroll outsourcing provider
8-Why is Connect Group your best solution for payroll outsourcing?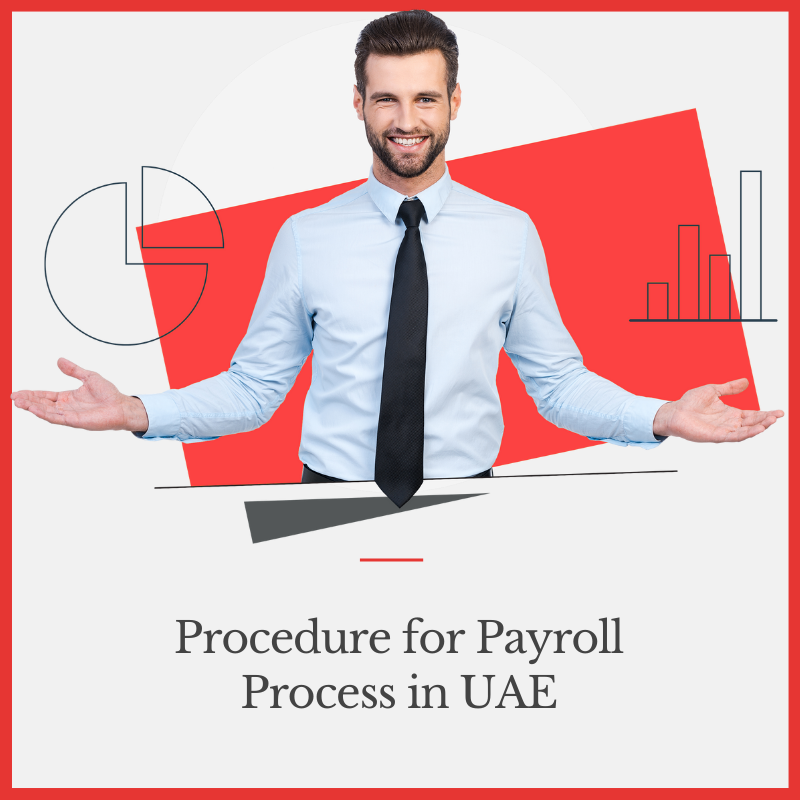 1-What is Payroll Outsourcing?
Before we start talking about how does payroll outsourcing works, we must know what payroll outsourcing is. Firstly, we must explain the payroll administrating process. This is when you organize the pay for your employees for the time they have worked. In the same way, we refer to payroll outsourcing when we relay that task to a third-party roll provider so they do the task for you.
At first glance, it seems like there´s no difference between outsourcing your payroll and investing in your own department to process them yourself. However, both solutions give different outcomes, meaning you need to choose which one brings the best benefits for your business.

On one hand, the main benefits of in-house payroll processing are better privacy and easy access to data. On the other hand, payroll outsourcing´s main benefits are time-saving, access to additional services, and profit-generation actions optimization. Both of them also have their own limitations, so you need to look out for that.
Even though you could invest in in-house payroll processing, this in itself could bring several problems, especially if there isn´t a payroll specialist in your team. That's why hiring a provider to do it for you may be better in the short term. They will oversee your payroll process while you are occupied with other aspects of your business.
Find out what happens if you work without a work permit in UAE.
2-How does Payroll Outsourcing Work?
Now that we know the basics of payroll outsourcing; we can answer the questions about how payroll outsourcing works and how payroll services work. The process can be divided into numerous steps. Firstly, you´ll need to find a provider that covers your needs. This is done by carefully researching the market for one that fits your criteria. Check online reviews of them and with those means confirm their quality.
Secondly, once you´ve selected your provider, you´ll set up an account. Your provider will have access to your payroll report, which will allow your provider access to information regarding the process. Mainly, information about the number of employees and the hours they work. The process also takes into account stuff like vacation policies, sick days, and benefit co-pays.
Lastly, when your provider has access to that information, they can roll payroll for your business or company. After that, they look into details like compliance, payroll tax remittance, and reporting. Some companies disburse funds of the payroll from your account. That way, they pay all employees on time
Here´s an article about the things you need to start a business in Dubai free zone.
3-No two payroll companies are the same
Now that we know how payroll outsourcing works, you´ll still need to research to find out the best provider. However, you´ll need to remember that no two payroll companies are the same nor will they offer the same services. Some providers will have services that suit your needs that other providers do not have.
The first thing to take into account when searching for a provider is your payroll goals. Evidently, a small company won´t have the same goals or needs as a medium or big company. Some providers offer advantages, benefits, and pension plans, others don´t. If your company/business operates on an international scale (more than one country), you´ll need a provider with knowledge and experience in that aspect.
To confirm their quality, make sure to ask questions to the provider regarding key factors that make a difference. Like asking "how long has this company been providing payroll services", "Do you have other services beyond payrolls?", "How well does your company know the market?" etc.
Finally, focus on customer service. A good payroll outsourcing provider offers good customer service to make sure your payroll is concluded optimally. Taking these factors into account makes you able to find a provider easily.
4-How to find the best provider
Remembering that different providers offer different services you may be asking yourself how to find the best one. Especially if you´ve wondered before about how payroll outsourcing works. Finding the most optimal provider for you and your business´ needs can be difficult and time-consuming. So you need to learn to recognize a good provider's characteristics, these are:
Features
You must find out if the service providers offer various payment options. For example, paper checks, direct deposit, etc. You also need to see if they give multiple wage rates, workers' compensation administration, unemployment insurance, and detailed payroll reports.
Cost
A good provider´s service should have a good price since naturally; businesses are looking for a cost-effective service. In addition to this, you will see if a contract is needed. It is also important to determine how often you will pay, be it monthly or annual commitments.
Good reputation
With this, we refer to finding a provider with good reviews and track records. As a result, you´ll feel more secure with the company since you know that they dealt with payroll outsourcing before.
Support
After the previous characteristic, it´s better to make sure the provider offers help when you need it. You have to research whether they have good customer support and if they will have a dedicated support representative to be your main point of contact.
5-How to start working with the agency
Even though you know how payroll outsourcing works you might not know how to start working with an agency. So, it´s essential to know how to find a provider/agency that helps you clarify said doubt and other questions regarding the process.
When you select a company that fits your needs, you´ll contact them, start negotiating with them and you´ll begin working with them. Once you already started working with the agency, you´ll set up the account. We already mentioned this step before; more specifically let's observe:
The provider requests access to your payroll information.
You´ll provide a report (or other means) to give your provider access to your employees' payroll information. As mentioned before, the information is about their hours worked, vacation policies, sick days, and more.
Then, the provider runs payroll for your company or business.
After processing said payroll, the provider looks for compliance, reporting, and payroll tax remittance
A Professional Employer Organization (PEO) helps you with numerous tasks regarding payroll, such as processing and administering it. For that reason, you need to know your needs and know how to research for your optimal company.
If you want to know how to get a freelance Visa in UAE and start your own business, this article might interest you
6-What can the payroll outsourcing agency do for your business?
If you still want to know the specifics of how payroll outsourcing and payroll services work? For this, you'll have to talk with the provider and ask them what their service can do for your business.
As mentioned before, you need to find a provider whose service fits all your needs. In addition to this, the provider needs to understand your requirements to give you a solution.
Calculation
You´ll do a lot of calculations for this matter, be it either by running your payroll weekly or monthly. An efficient provider takes care of this and helps you have an efficient and accurate payroll.
Compliance
With payroll outsourcing, providers should be able to stay in compliance with your business, since they offer a specific team to deal with tax regulations. A good provider should be able to guarantee compliance with your business in all aspects of your payroll.
The provider should help you to avoid mistakes with payment calculations, payroll taxes, filings, etc.
Payroll tax management
Taxes are important for your business, if you don´t pay them you can´t continue working legally in UAE. With this model of outsourcing you get:
Members that have experience carrying out calculations.
Specialists updated on the latest regulations and laws.
Experts in payroll that follow strict guidelines that ensure payroll tax remittance.
Handing payments and compensations yourself can be a risky move since you have to make sure you do it perfectly and without any mistakes. However, outsourcing solutions help you with these matters. So it's in your best interest to learn about them.
If you want to know information about other outsourcing services, you might want to know why you need an IT staff outsourcing company in Dubai.
7-Benefits of working with a payroll outsourcing provider
Now that you know all there is to know about how payroll outsourcing services work, you might want to know the benefits of working with a payroll outsourcing provider. The main ones are:
Time-saving and cost-saving
We already mentioned before that processing payroll yourself can take a lot of time to do since it requires a lot of attention to detail. The time spent on processing payroll makes you unable to use it on other tasks of your business. Letting a provider do that task for you saves you quite a lot of time.
And with cost-saving, we refer to the time your company wins back by not doing these duties in-house. Simply put, it follows the saying "Time is money". So, in that same line of thought, saving time also saves you money.
Improve your data´s security
The payroll process has a lot of risks, like data theft and misuse. Nevertheless, a good payroll outsourcing provider protects and stores data on cloud-based servers that are highly protected. They also use electronic payment methods, that way if an error occurs; they trace it to protect you from losses.
Attempting to do it yourself can be really expensive; however, payroll outsourcing providers include it in their service.
Avoid penalties and mistakes
The ones in charge of payroll processing in the business have to keep up-to-date with the changing regulations and requirements. This is because things like employment regulations, data and compliance requirements, and tax legislations are complex and prone to change. This can bring a lot of errors and problems if it's not handled well.
As a result of this risk, business leaders prefer leaving those tasks to payroll experts since it reduces those risks. In addition to this, leaving them to a payroll outsourcing provider means you spend less time on payroll processing yourself. To put it simply, it gives you more time for other business-related matters.
You might like to know how to start freelancing in UAE.
8-Why is Connect Group your best solution for payroll outsourcing?
Now that we explained how payroll outsourcing works, It´s in your best interest to look for providers able to help you with your payroll process. Connect Group is your best option, with over 20 years of experience on the market; our objective is to bring you the best services.
We have payroll specialists that stay up-to-date with the law´s latest regulations. Our team composed of experts will help you with each task you need, ensuring quality for your business. We´ll make sure that your business stays in compliance so you can continue working legally in the UAE without any problems.
Would you like to contact us to know more about payroll outsourcing? Call us at 0097143316688 or send an email to contact@connectgroup.co and you'll talk to one of our representatives that will gladly answer all of your questions.