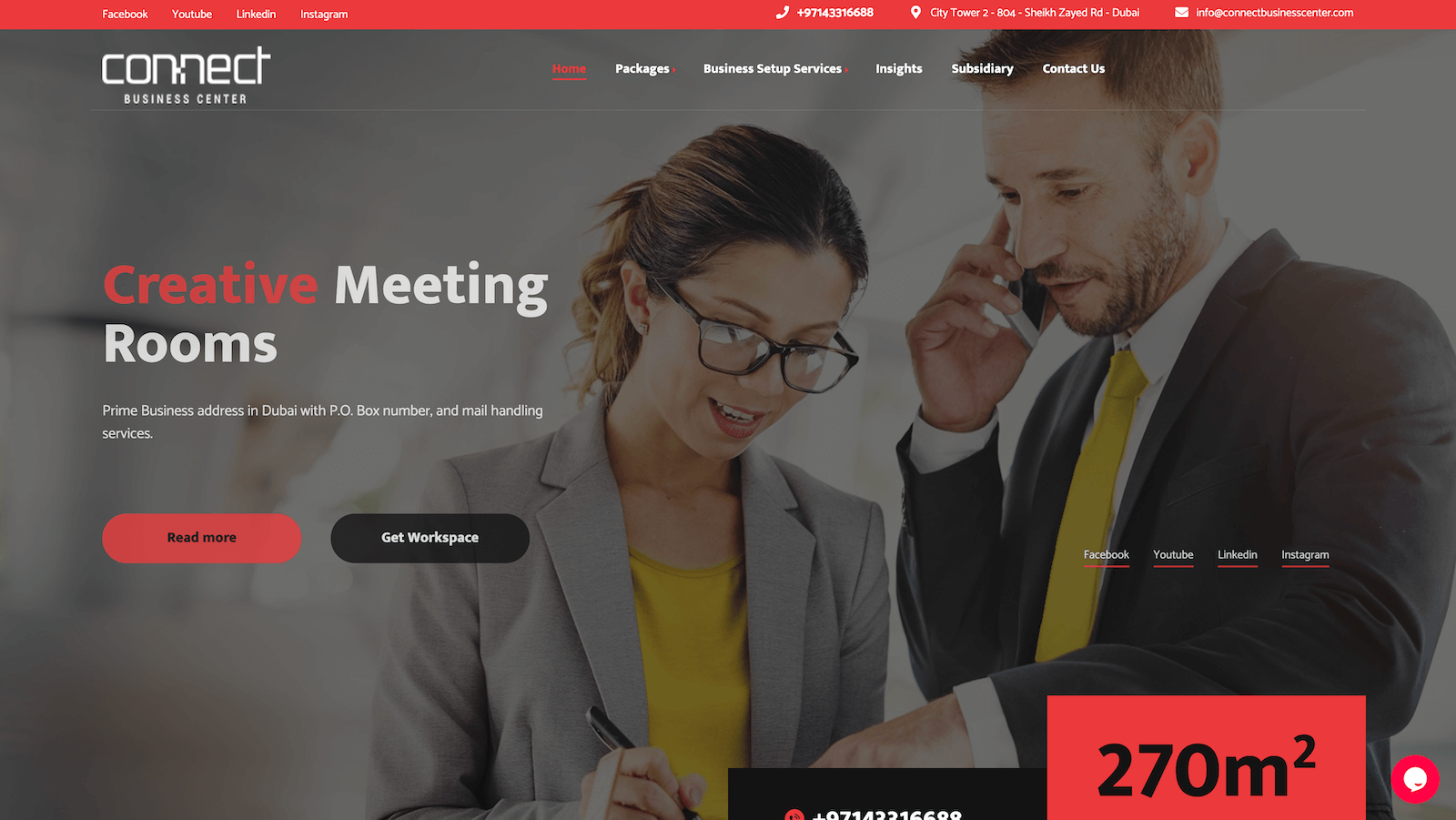 Contact our team and you will receive the high-quality business services that your company requires.
Go to Connect Business Center
Get the most favorable office space with

Connect Business Center
Having a comfortable space to work can allow you to operate your company smoothly.
Connect Business Center is your best option to find the most suitable offices and work spaces to operate your business. With our variety of options, you can request from Flexi desks to furnished large offices at affordable prices.
Feel free to contact Connect Business Center to request our services by calling us on +971 4331 6688. You can also email us at contact@connectgroup.co or visit our website to obtain more information..