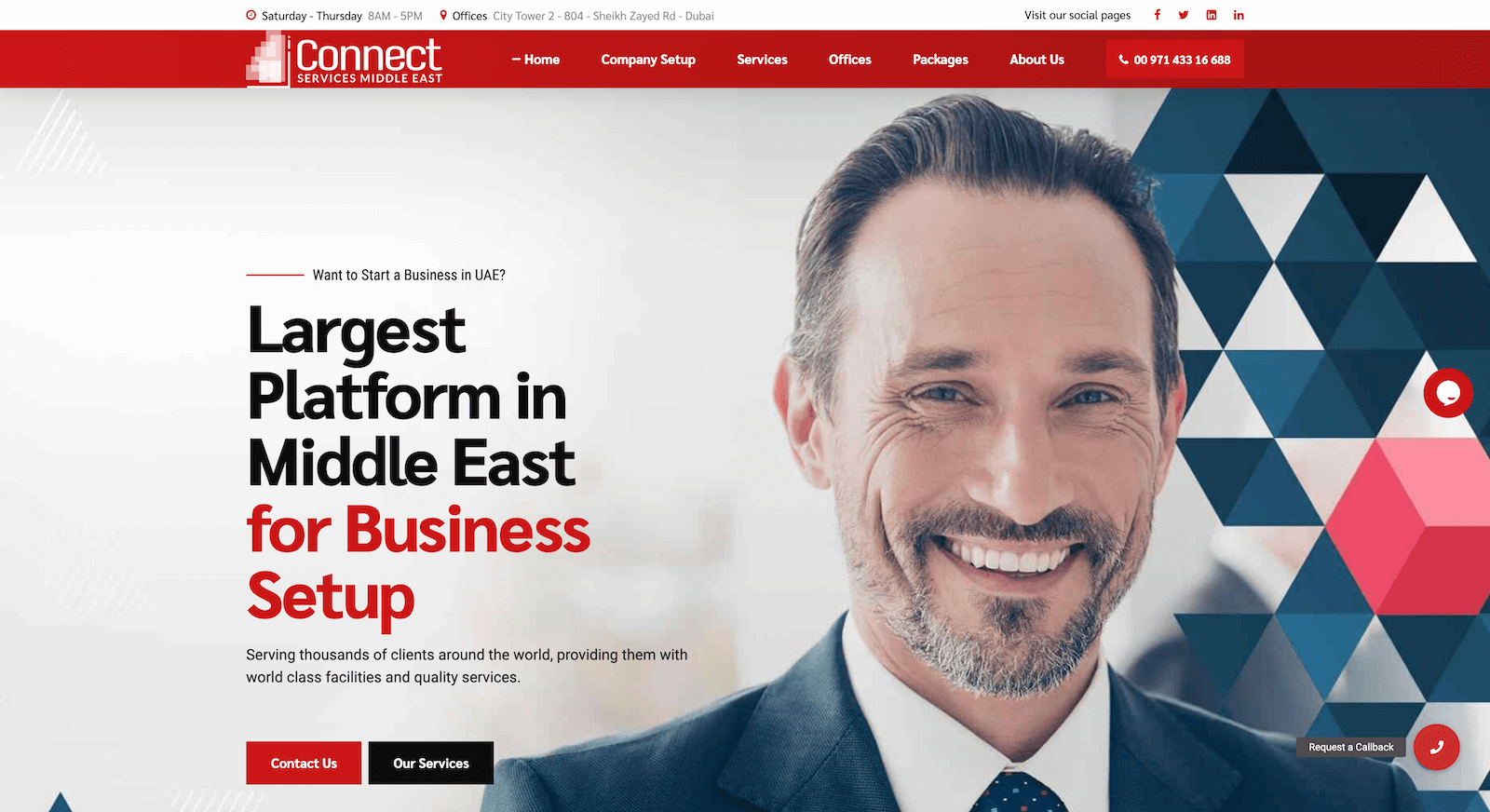 Allowing your company to grow is essential to reach success in the Middle East.
Go to Connect Services Middle East
Let your business grow with

Connect Services Middle East
Our services can favor your company and allow it to grow and expand efficiently.
Connect Middle East was created from Connect Group; a group of organizations offering business formation and top-leading services for more than 2 decades in the UAE. In Connect Middle East, we offer outstanding services for service hubs and businesses in the UAE; we also provide top-leading world-class services to offshore, free zone, and mainland companies.
In addition, we provide the best corporate services, advice, and close relationship with the local authorities and government departments; with our years of experience, we have obtained market knowledge that helps businesses in the United Arab Emirates to grow.
Similarly, we provide the finest company incorporation and setup solutions that will allow your organization to start easily. And with 2 decades of its creation, in Connect Middle East we have proved to be one of the most innovative companies in the UAE. Likewise, we have pride in holding the greatest experience in providing assistance with all the company formation aspects in the UAE.
Connect Services Middle East allows you to incorporate your business in all the UAE free zones with a cost-effective solution. Similarly, we will guide you through a business journey of reliability and trust since our services ensure you have the best start. In addition, we also have full transparency with our partners in the UAE; we show our ideas crystal clear to you in every step of the process.
On the other hand, we ensure you obtain the best setup package for your company. We are responsible for taking it to the next level. Further, honesty is a key aspect to all consulting service providers, we also provide you with important information about where we are standing at the moment.
In conclusion, both our efforts will lead to your success; in Connect Middle East we will work side-by-side to advise you, making you achieve your goals.