When a business starts to expand internationally, there are several tasks that needs to be handled properly so everything goes smoothly.
However, crucial areas such as the HR management, talent acquisition, payroll and compliance are oftentimes difficult to handle. This is because they involve several complexities. For this reason, it's advisable to outsource these global functions to a global outsourcing company. It can assist them to achieve great results.
When a company decides to delegate these business areas related with their expansion, they're using global employment outsourcing services.
GEO or also known as global employment outsourcing service is a service you can get by third-party companies that offer managing your HR tasks. In addition, they offer assistance with any other function related to this matter. Small businesses often opt for this outsourcing model. This is because it offers a cost-effective solution that allows them to save money while ensuring excellent results.
In addition, if a company decides to partner with a GEO company it can choose from more extensive services. These may be such as employee benefits management, workers' insurance and any other one needed.
The Most Important Advantages of Global Employment Outsourcing Services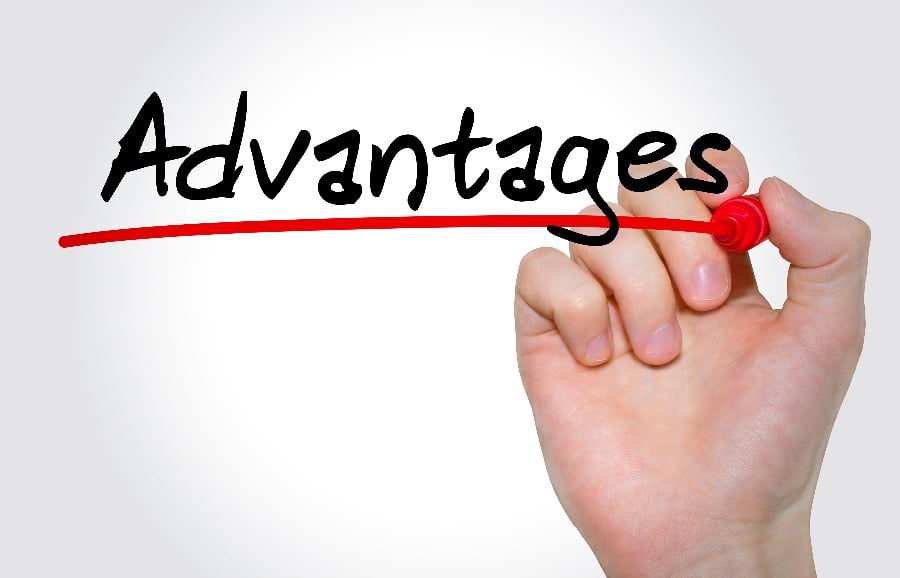 Opting for geo global employment outsourcing services can provide several benefits to your business. It's a solution that offers several advantages to organizations that are carrying out an international expansion. Since by partnering with a local agency it won't be necessary to establish a legal entity in place.
Here we have some of the advantages of opting for global outsourcing:
1. Outsourcing Increases Productivity
The main advantage you get with outsourcing is increasing your productivity. When a business decides to partner with a PEO GEO provider, it can ensure a faster and more profitable international growth.
You're able to select the services you need based on your requirements so you can get assistance in the tasks that you can't handle. Some agencies even offer the possibility to adjust the service to meet your needs.
As a globalized company, you'll be able to have a more efficient team and grow safely. This is because your service provider will ensure compliance and you can get this comprehensive service with cost-effectiveness. You can focus on your core strategic activities while your partner handles the tedious HR tasks.
Would you like to get Staff Outsourcing services?
2. Around-the-Clock Output
A GEO global employment organization (geo) services offers your business maximum flexibility. So you can continue controlling your operations while the service provider handles everything related with HR tasks and paperwork.
Your PEO GEO provider will help you save time by assuming the responsibility of tasks such as payroll, benefits, tax management and more.
And, in addition you get an around-the-clock output. Because you get a variety of services that suit your requirements, and you can be sure that the lines of communication will always be open. Whenever you need assistance, the service provider is there to help you. Moreover, you're able to upgrade your services or adjust them as you need based on your changing requirements.
Read More About : How Can You Outsource PEO to help your Business Needs
3. Outsourcing Better Utilizes Existing Talent
With global employment outsourcing services your business will attract highly-qualified talent easier. This is because it allows more flexible hiring solution so you can meet your requirements in terms of skills and qualifications.
With this solution you can expand to new markets easily and employ locally thanks to the PEO GEO provider, all of this while you remain compliant with local regulations.
4. Protecting you from International Compliance Risks
When it comes to expanding internationally, a big issue for businesses is related to international compliance. As you may know, your country's law and rules are not the same as in any other country. So it's important to learn how you can stay in compliance if you're planning on conducting business in a specific target market.
Therefore, global employment outsourcing companies are your solution. Because they can serve as employer of record in the country where you're planning to establish your presence.
With a PEO GEO company you're able to enter any market in any continent and be sure that you're going to stay in compliance. This is as long as they have offices operating in said place, of course.
Since the PEO GEO provider has local offices, it can ensure your business is protected in terms of compliance by reducing liability risks. In addition, it can help you handle hiring and recruitment properly according to employment laws. Also it can as well protect your intellectual property.
Read More About : What Is IT Staff Augmentation and How Does this Service Benefits ?
5. Reduced Legal Risk
By partnering with a PEO GEO provider, you can attract and retain top-level talent. And if you opt for outsourcing the full legal employer to the agency you can gain more benefits. This is due to the fact you'll be able to create a subsidiary structure in the place where you want to conduct business. All of this while you still remain total operational control of your employees.
When a business opt for partnering with a PEO GEO provider, it can reduce the legal risk that's associated with employees' liabilities. Since the outsourcing agency will become the co-employer or the employer of record, it can assume the responsibilities to prevent issues.
Therefore, you're able to hire local employees and ensure compliance with the employment law. Also, you can have a great management of employees' benefits and compensation so you can prevent legal issues.
PEO GEO outsourcing companies are a better solution than simple HR outsourcing because the provider will take care of your HR tasks and you won't have to worry about liabilities.
Why should you entrust your Global PEO and GEO services to ConnectGroup?

Once you know that partnering with a trustworthy PEO GEO provider can boost your operations, you must find the perfect partner for your business.
You can trust in ConnectGroup to assist you in your international HR outsourcing requirement.  We're one of the top global outsourcing services company. We have experts readily available to help you enter any local market while ensuring total compliance with local laws.
This way you ensure your global expansion can be done timely and effectively, all of this while we ensure savings in money and resources so you can get the desired result.