It is not a secret that everyone wants to do business in Dubai. The emirate offers a lot of great advantages for investors. Nevertheless, when it comes to starting a business in Dubai Mainland, it is inevitable to wonder which area is best.
In this article, you will learn everything about the best areas for starting a business in Dubai Mainland. In this way, we will analyze the main benefits of setting up your company in this emirate. Let us observe:
1. An overview
2. Mainland Dubai
3. Differences between Dubai Mainland and the Free Zones
4. How can Connect Group help you?
1. An overview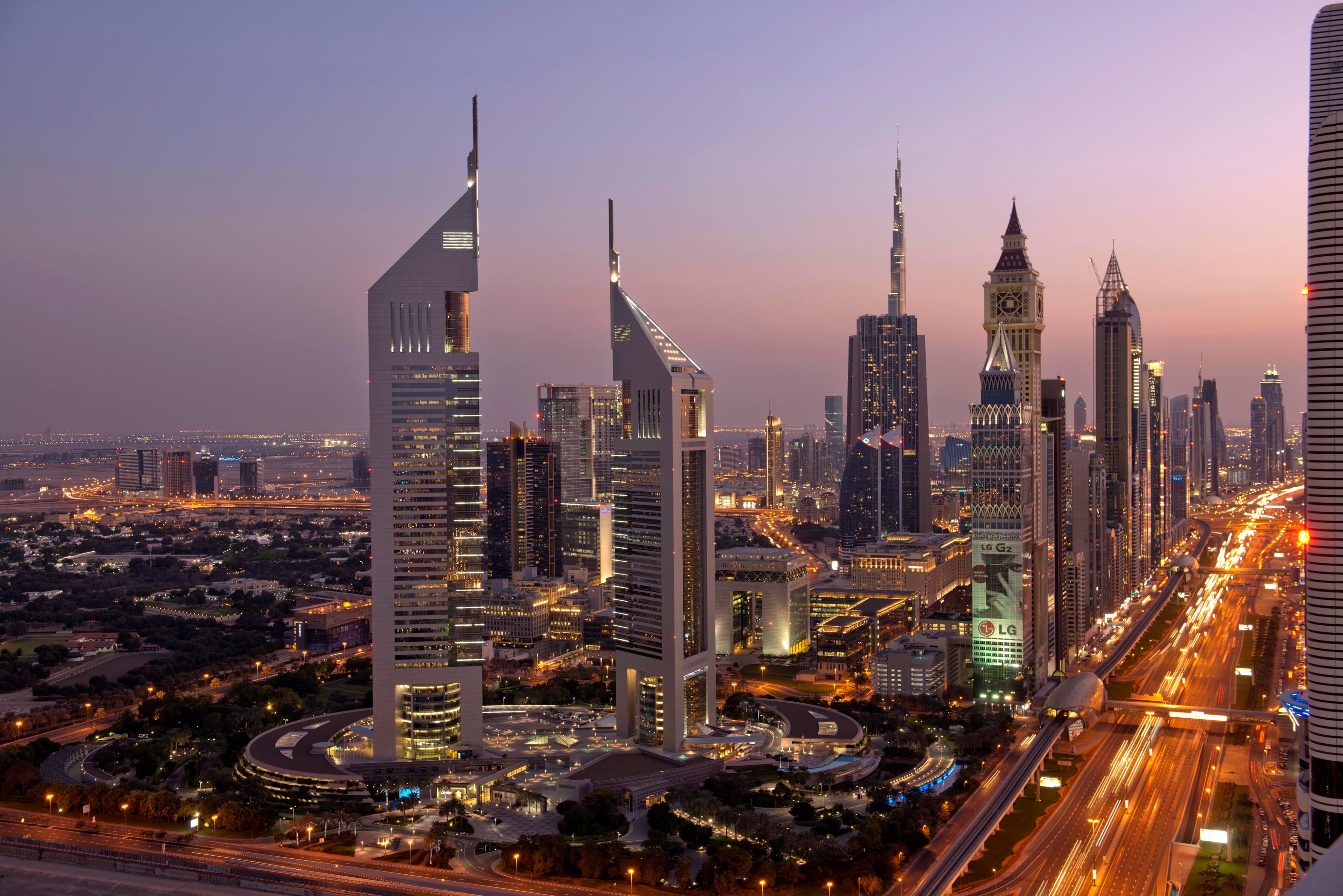 You will soon have your name printed on a business card and be passing it around to friends and family with your nose in the air. You deserve a pat on the back for making it this far. . For this reason, if you are wondering which area of Dubai is best for your business, we are happy to tell you that you have come to the right place.
Here, we will enlighten you and others who are looking for advice on choosing the best business location in Dubai. So, let us take a look at the most popular business locations in the Mainland. When you see them, you will decide where starting a business in Dubai Mainland.
1.1. More details
Dubai, the UAE's most gleaming jewel, can be found on the Persian Gulf to the northeast of the country. Despite being the second-largest Emirate in the country, Dubai, with an urban area of 3,885 square kilometers and a city of approximately 35 square kilometers; accounts for only 5% of the UAE's landmass.
From dusty sands and a modest pearl-fishing village, the city has evolved into a concrete jungle and global business center that attracts foreign vacationers and investors for leisure and business at all times of the year.
There is something for everyone in this melting pot of opportunities, regardless of whether you want to start a business in tourism, trade, or real estate. Without a doubt, Dubai has demonstrated its worth in almost every aspect of a developed country. Therefore, setting up a company in Dubai is a decision you will never regret.
2. Mainland Dubai
With a Mainland company, the sky is the limit. Companies established on the Dubai Mainland (onshore) have the freedom to trade anywhere in Dubai and the UAE; as well as the wider Gulf Cooperation Council (GCC) states and all Free Zones. Furthermore, they will have a much wider range of stunning real estate options to choose from.
With Dubai mainland registration, you can expect high flexibility and rapid growth. Other significant advantages of registering your company on the mainland include the ability to:
Trading internationally and increasing the presence of your brand.
Easily multiplying your team.
Diversifying your offerings.
And dealing with the UAE or GCC governments.
Legal entities in the UAE must be licensed by the Department of Economic Development (DED) and are subject to the UAE Commercial Companies Law (CCL). The best thing about establishing a business on Mainland UAE; as opposed to Free Zones, is that there are no territorial restrictions on business activities or the location of offices/premises.
The only disadvantage of establishing a company on the Dubai Mainland is that foreign shareholders are limited to a maximum of 49 percent. However, this is insignificant in comparison to the mountain of benefits and perks that come with having a Mainland-registered business.
Hence, we will look at the best areas on the mainland to form a start-up in the sections below.
2.1. Sheikh Zayed Road
Sheikh Zayed Road, which runs through the heart of the city, is dotted with numerous iconic global companies and structures; such as the Dubai World Trade Centre and Emirates Towers. This main Emirate artery also connects Abu Dhabi and Ras-al-Khaimah.
Sheikh Zayed Road, also known as the E11 route, is Dubai's longest road and its beating heart. Sheikh Zayed Road, teeming with various business ventures, global establishments, world-famous corporates, and high-rise infrastructures; is the most vibrant area in the heart of Dubai, contributing significantly to the nation's thriving economy.
The area also has residential units, which generate leading real estate options and global hospitality sectors, making it an excellent choice for your Mainland company formation. Entrepreneurs who are enticed to open a business on Sheikh Zayed Road should be mentally and financially prepared to pay a premium for rent.
2.2. Deira
Deira is Dubai's oldest commercial district, tucked away in old Dubai, surrounded by Dubai Creek, Sharjah, and the Arabian Gulf. The district is home to many traditional Emirate businesses with a modern twist. The Deira neighborhood connects the new and old Dubai by representing the ethnic culture of downtown.
Deira, with its old-world charm, is one of the most popular places to live and work in the Emirate. Deira is a prime trading hub and tourists' favorite shopping destination, with the glittering Gold Souk, Spice Souks, Perfume Souks, Textile Souk, and several small-time eateries and restaurants.
The 5th most popular location for renting flats, the neighborhood is also popular among ex-pats due to the availability of low-cost housing. The neighborhood, which is very close to Bur Dubai, is home to some of the city's oldest offices, government buildings, and retail centers.
2.2.1. Some additional information
The Heritage House and the Al Ahmadiya School are notable remnants of the city's rich history, with strong ties to the Emirate's past. There are also several chic hotels and bustling shopping malls. As one of the city's oldest residential areas, Deira Dubai does not have any freehold properties; so ex-pats cannot invest there.
We can anticipate a change shortly, once the long-awaited Palm Deira development is completed. Overall, Deira is the best place to establish a company for entrepreneurs who have a limited budget to run their business and are targeting clients with low spending power.
2.3. Business Bay
Business Bay, located on the south side of the enthralling Downtown Dubai, is a residential, commercial, and business center all rolled into one. This simply means that the city's most popular attractions are nearby, such as:
Dubai Mall.
Dubai Mall Fountains.
Burj Khalifa.
The Museum of the Future.
City Walk.
And Dubai Opera.
Business Bay, with its bustling streets, breathtaking views of the Dubai skyline and Dubai Creek, and the sparkling waters of the Dubai Canal, is a treat for all your senses; whether you are a tourist or a businessperson.
Some of the many advantages of choosing Business Bay as your business location include an easy commute to other neighborhoods and access to Sheikh Zayed Road; proximity to the Burj Khalifa and the Downtown area, and the striking new JW Marriott Marquis hotel.
2.3.1. Let us go further
Business Bay, one of the city's densest residential and commercial neighborhoods, offers a variety of activities at all hours of the day. Business Bay is quickly becoming one of the most desirable places in Dubai to establish a business. Because of the area's concentrated development over the last few years.
Business Bay is an excellent choice for entrepreneurs who can afford high rents and sell expensive products/services to wealthy customers. Furthermore, both large corporations and SMEs can take advantage of the numerous opportunities that this central business district's well-established business environment provides to diverse business modules.
2.4. Al Quasis
Al Quasis is a Dubai suburb located near Port Saeed and the Dubai Airport Free Zone (DAFZA). To the north, it is bordered by Muhaisnah 4, Al Nahda, and Al Qusais Industrial Area. Hor Al Anz is located to the east of the region, while Al Twar is located to the south.
Al Qusais, as one of Dubai's oldest and most culturally rich neighborhoods, is quite different from the glamorous side of new Dubai. You will not find the towering skyscrapers and gleaming grandeur of Downtown Dubai here.
Many families choose Al Quasis because the residential community provides high-quality schools and nurseries; as well as affordable, low to mid-rise flats where they can live in peace and harmony. The most significant advantage of choosing this area for your business is that the rental trends here are lower when compared to other regions in the Emirate.
In addition, you can enjoy reasonably priced meals and other amenities. Al Quaiss, located on the border of Dubai and Sharjah, could be an ideal location for your business formation if your product or service is inexpensive and your target audience does not have a lot of money. You can serve the mixed population of Dubai and Sharjah by establishing a company in Al Quasis.
2.5. Bur Dubai
Bur Dubai, located on the western side of Dubai Creek, is the city's oldest business district, exuding the spirit of Dubai's past. The historic district is home to numerous notable sites; including The Ruler's Court, Dubai Museum, heritage villages, historic sites, and some of the oldest souks; and is known for showcasing Middle Eastern culture and tradition.
This urban and commercial setting is ideal for the hospitality industry due to the abundance of trendy cafés, galleries, hotels, and various awesome shops. The location is quite different from Dubai's central business district. Bur Dubai is an excellent business location for those looking to start a business in the hotel, tourism, textile, spices, or trading industries.
And, to top it all off, business people can benefit from the networking amongst the many efficiencies of governmental methods and benefits of business setup provided by Bur Dubai.
3. Differences between Dubai Mainland and the Free Zones
3.1. Mainland Corporations
A Mainland Company is an inland company that can conduct business in the local market in the UAE as well as outside the UAE. In the case of commercial and professional licenses, Mainland companies have the freedom to conduct business.
A local sponsor or a UAE national is required for the formation of a Mainland Company in Dubai; and the general shareholding arrangement of a Dubai Mainland Company is that the UAE national Sponsor holds 51 percent of the company and the Foreign Shareholder (s) holds 49 percent of the company.
The mainland company provides a flexible legal contract between foreign investors and a local sponsor; with the local sponsor receiving an annual fee or a percentage of sales/profits. The foreign investor has complete control of the company, and the local partner has no involvement in the day-to-day operations.
On the other hand, the Department of Economic Development (DED) does the:
Registration.
Licensing.
Commercial compliance.
And consumer protection for Mainland businesses in Dubai.
3.2. Companies in a Free Zone
A free zone company is a separate legal entity with its own set of rules and regulations. Each free zone can conduct business both within and outside of the UAE. The primary distinction between Mainland and free zones is that a free zone company cannot conduct business in a non-free zone without the assistance of a local agent; whereas a Mainland company can conduct business anywhere in the UAE.
In Dubai, there are numerous free zones. The primary reason that foreign investors choose free zone ventures is to gain complete ownership benefits; in addition to utilizing world-class infrastructure, securing their assets, and enjoying tax exemptions.
4. How can Connect Group help you?
Now you know why starting a business in Dubai Mainland can be a great idea. Dubai houses a plethora of business entities with plenty of room for aspiring entrepreneurs. However, if you are new to the area, finding an ideal location that squarely fits into your business plan can be a daunting task.
As a result, before looking for the ideal location for your business in Dubai, it is critical to consult with an experienced business setup consultant in Dubai, such as Connect Group. If you feel like you are drowning in tasks; let us find the ideal location for starting a business in Dubai mainland. Plus, we will handle all the hassles and paperwork for you so you can focus solely on your vision.

Would you like to receive assistance in choosing the best place for starting a business in Dubai Mainland? All you have to do is contact Connect Group today. We offer you options to get in touch with us: call us at +971 43 316 688 and write to us at contact@connectgroup.co for any questions.
Improve your career today by visiting thetalentpoint.com and applying for the best job. You will be also able to review our excellent vacancies. Another option is sending your CV to contact@thetalentpoint.com and we will get in touch with you shortly.