Business Consultancy Services

in the UAE
The UAE is listed as one of the best places for conducting business around the world. The UAE market is an approachable and welcoming market; however, starting a business in a new country is always a challenge. Therefore, you must choose our business consultancy in Dubai if you want the most outstanding team of experts side-by-side with you.
In the same vein, the best way to set up your business anywhere in Dubai and the UAE is to partner up with the best consultants. That is to say, our business setup consultants have the right expertise; providing you with guidance and counseling whenever you need it. Likewise, we will also guide you to perform in an effective way; improving your company's prospects.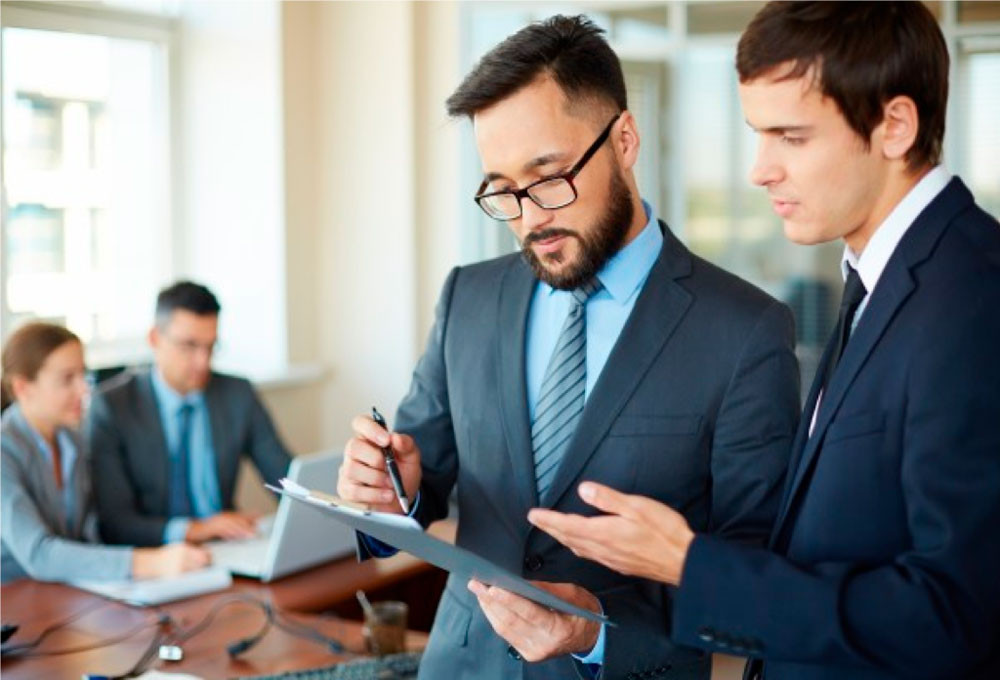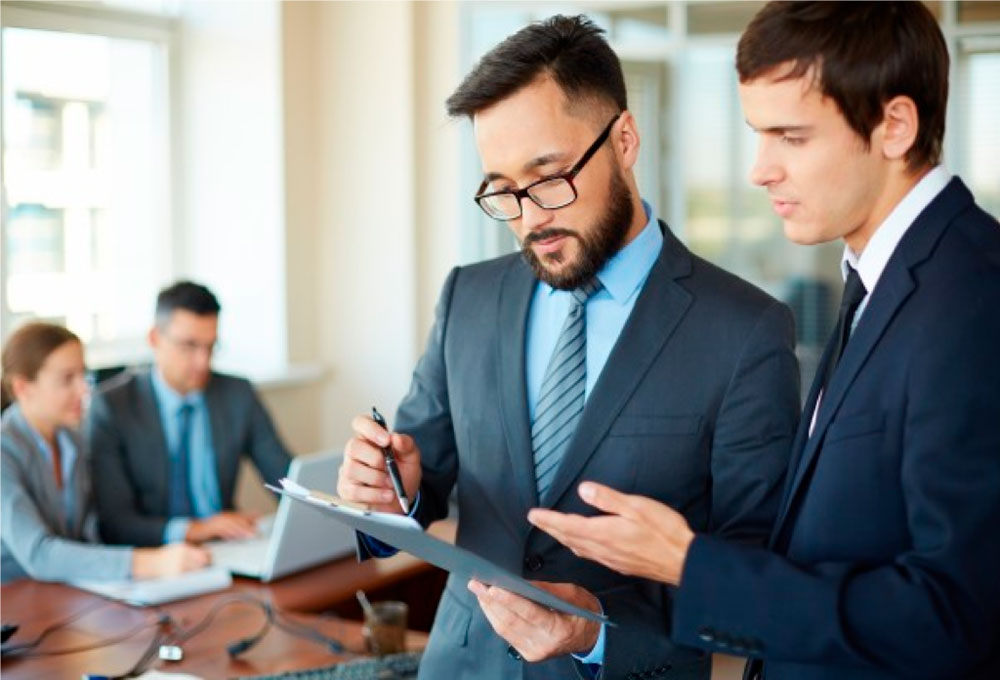 Why should you choose
our business consulting services?
If you want us to assist you with the resources and consulting to establish and grow your company in the country while staying compliant with the UAE laws; with our business consultancy in the UAE, you will take advantage of the best packages marching your business requirements; transparent pricing politics, high-end customer service as well as regular updates on each step of the process. 
In Connect Group we allow you to save massive amounts of money on the obtaining of professional software and employment of domestic accountants. Similarly, we will maintain all your year-end, routine, and operational financial statements and accounts with the top-leading accountants in the country cost-effectively.
On the other hand, we have assisted start-ups and individuals to open their bank accounts with international and local banks in the UAE. Most importantly, we are happy to share our experience with you; easing your choices for the best bank for both business and personal needs, assistance with the preparation of the documentation, ongoing follow-ups on your application status, and arranging meetings with the best UAE banks.
Our business consultants in Dubai make it easy for you to obtain a residence visa easily in the UAE. In the same vein, we provide full and ongoing support; this way you can obtain the types of residence visas in Dubai and the Emirates ID. For example, investor, work, family, and employment visas. With us, you will have a straightforward experience so you can complete the process in no time.
How can Connect Group
provide you with
the best consulting services in the UAE?
In Connect Group we provide you with the best business setup services in Dubai and the UAE. Further, we provide you with a combination of broad consulting solutions management. For instance, it includes assistance with the different jurisdictions in the UAE, obtaining a business license, renting an office space, company liquidation, translation of documents, company promotional services, and investors and partners protection contracts.
Setting up a company encompasses various regularities that you must follow according to the government bodies in charge. Similarly, there are various government departments, judicial bodies, embassies, and ministries involved in the whole process. Therefore, our business consultancy in Dubai guides you through the process of starting a business by guiding you with the right consultation.
Our business setup services in the UAE come with an experienced team ready to assist you in every step of your business journey. In addition, we care about the quality of our services; that is why we deliver personalized solutions matching your needs.
 We believe in sharing and starting a long-lasting relationship with our clients; collaborating with the regulatory authorities and government bodies in charge; being with you from start to finish. Likewise, if you want to choose our business consultants in the UAE, to know more you can talk to us. 
We have the best services for different industries such as:
Employer of Record

Real Estate

Staff Outsorcing

Freelance

Business Center

Company formationn search

Healthcare

Business Consultancy

Tax Consultancy
Connected Employers and Employees
Obtain our cost-effective and beneficial solutions for your business.
We have more than 21 years working with businesses across all the industries in the UAE. Start now and be one of our partners.
Contact Us
Learn and do the best for
your company
If your business chooses the do-it-yourself approach; the first thing you must undertake is to set up a local entity via registration and incorporation. However, this will be an expensive and consuming process, requiring accounting and skilled legal support to ensure the most important thing in this area; compliance.
Similarly, of course, there are some businesses that can bear the cost and time of setting up a branch office; but there are some instances where taking advantage of a local EOR service provider like us is a better option. In addition, we have an already existing legal entity that will handle immigration and labor requirements in the UAE.
Further, we have massive expertise being the intermediary between the organization and its workers; ensuring full compliance with all regulations and laws.
In the UAE, immigration policies and regulations are constantly changing. Moreover, there is more scrutiny by the government regarding visas, types of organization activities, and work permits. Thus, this makes compliance the most important challenge for relocating businesses since immigration violations have several consequences for a business and the involved.
However, instead of risking non-compliance issues with the immigration authorities; many businesses decide to work with us through our EOR and PEO services. Likewise, with this practice, your staff working in the UAE will have no problems with the overuse of business visas, multiple entries, and remote payroll.
That is to say, we will handle all visa and work permit necessities and avoid complications from the immigration authorities.
Most countries will mandate businesses with workers on assignment to manage a payroll complying with the local standards and a registered entity. Similarly, this practice of "remote payroll" is not always allowed, especially for long-term assignments.
Likewise, a key aspect of doing businesses in the UAE is the withholding and calculation of the different pay deductions, such as health insurance, taxes, and pensions. We take care of these crucial areas; ensuring full accurate compliance for all your business workers.
EOR and PEO services are your best employment solution; we provide the needed legal entity to run payroll with experience in tax regulations. Therefore, ensuring an issue-free process with the local authorities.