Find a variety of

healthcare-related business opportunities
with Connect Health
The healthcare industry is at an all-time high. There are more business opportunities than ever for healthcare professionals no matter what their specific field is. It is because of this that the UAE has made itself into a successful business hub for both companies and professionals relating to this industry.
If you are a healthcare professional, you can rely on Connect Health  Medical Staffing & Recruitments Services to use our vast database in order to find an employer who is the right fit for you. Our main goal is to help you find a job that matches your needs, experience and specialty.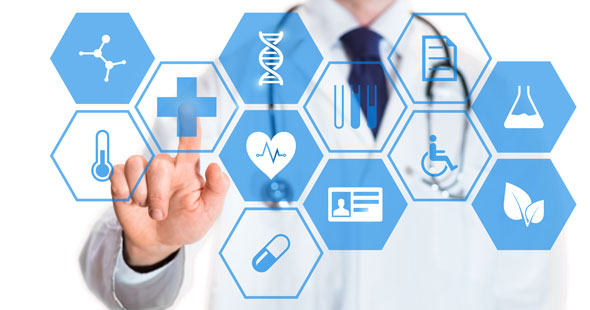 With Connect Healthcare recruitment services you can obtain benefits like:
Are you looking for
healthcare professionals recruitment services
in the industry?
Save time and effort when searching for a place to work.
You can quickly get satisfying results that match your experience and needs.
You'll be able to connect with different healthcare centers, hospitals, and clinics.
Exclusive Features
Create awesome websites with Essentials
Discover the best professionals in all medical specialties here
Hire the #1 Healthcare professionals with the utmost agency in the UAE.
Explore Essentials
See our pricing
Future of design

Awesome bootstrap theme

Revolutionary design
Build Powerful Pages
Design better websites and pages.
Learn more about our
Healthcare Solutions
Connect Group was founded in 1998 and it is located in Dubai, UAE. With more than 20 years of experience, our group is capable of providing the most efficient business services for individuals and companies that work in the UAE.
Finding the right kind of professionals for your company can be a really hard task. Therefore, Connect Group will help you discover, recruit, and hire Healthcare specialists in the UAE. We are the perfect bridge between hundreds of medical professionals and healthcare employers. With our services, you will be able to fulfill your needs.
We work as a staffing agency. Subsequently, we offer you a dedicated team of recruitment experts who focus on discovering medical talent in a wide range of specialties. Furthermore, if you are a healthcare professional looking for a place to work, we provide the right opportunities in hospitals through the UAE.
Contact Us
by Connect Group of Companies
Take advantage of our Medical Staffing and Recruitment Services
We have the best services for different industries such as:
Employer of Record

Real Estate

Staff Outsorcing

Freelance

Business Center

Company formationn search

Healthcare

Business Consultancy

Tax Consultancy
Connected Employers and Employees
Established in 2012
Find the best Healthcare opportunities with us
Qualified Healthcare professionals need to look for opportunities that can increase their income, while also offering them the chance to help others in the right environment. Therefore, medical specialists just need to find the perfect agency that helps them find jobs in their area.
Candidates must display their qualifications and skills on their résumés. We recommend that Healthcare professionals have an exceptional curriculum. One that showcases their certifications, skills, experience, and captures the attention of the recruiter. Nevertheless, Connect Group offers its services to help you create the perfect résumé.
On the other hand, employers that need to fill a specific position, need to supply the correct information to the recruiter agency. Nonetheless, this is not a complicated process. With the right kind of help, this process can be done quickly. Subsequently, you just have to be clear with the specific needs that you need to fulfill.

With more than 20 years of experience, Connect Group is the best recruiting agency for your Healthcare institution. With our services, you will find the most qualified professionals to complete your medical staff. We have a broad range of specialists waiting for the perfect opportunity.
Our company serves as a bridge between clinics and hospitals in the UAE and Healthcare professionals. In these times, there are abundant business opportunities for medical specialists no matter what your field is.
Ultimately, our team of experts will help you navigate through this process. Offering their attention to help you find what you are looking for in the least amount of time possible. Therefore, medical institutions can obtain satisfying staffing options to choose from. Equally, Healthcare specialists can connect with the organizations that match their expectations.
If you are a qualified professional, you can count on Connect Group to use our vast catalog to find an employer that suits your skills. Therefore, you can check your opportunities in different areas. The Healthcare segment is expediently growing in the United Arab Emirates.
Subsequently, hundreds of job openings from the region's best medical institutions are published on our platform daily. We are equipped with a team of professionals that will match the best employees with their most suited counterparts. If you require to fill a position in a hospital or clinic, you will have a specialist working for you in no time.
What do you need to consider before contracting our services?
First, before publishing your services on our platform, you need to have your necessary paperwork in order. Holding a valid medical license is very important in the United Arab Emirates. Therefore, with this license, you are allowed to work in any medical establishment through the region.
Second, we recommend you do an extensive examination before applying for any position. Consider all the benefits, pros, cons, and even average salaries of the job in other medical institutions. Subsequently, you will have a panoramic view of the real advantages that you will be obtained from the position.
Third, if you do not have vast experience in your area, we suggest you start at an entry-level position. Usually, medical institutions prefer new workers to start at an entry-level so they can observe the professional's skill set. You also need to be ready for interviews from any possible jobs.
Finally, once you have worked in an entry-level position for a certain amount of time, you can begin to apply for higher positions. Additionally, your curriculum must be up-to-date. It must be clear and filled with details so you do not miss any job opportunities.
Here at Connect Group, we will help you affront any difficulties you may have. With our services, you will be able to connect with a variety of medical institutions looking for professionals like you. Passionate people searching for the right opportunity to serve the community.
Get Essentials
Join our agency's catalog and find the best Healthcare solutions with us
Competitive Pay Rates
Medical institutions posting their job offers on our platform offer the most competitive pay rates in the United Arab Emirates. Also, employers can get a wide variety of services at a low cost. In short, we compromise to provide a quality service at the best price.
Dedicated Team of Experts
We offer the most attentive team of professionals. Therefore, we can help you find the most suitable candidate to fill any medical job position within your institution. With our support, staffing would not be a problem.
Guaranteed Protection
Connect Group is devoted to protecting your information. We work with the utmost clinics, hospitals, and medical institutions. Ultimately, we guarantee your security at every step of the process.
Benefits of contracting our services
Access to Experienced Professionals
Our main goal is to help you find the best-suited Healthcare specialists. Therefore, our platform holds the most qualified professionals in the region. All of them are ready to be a part of your team.
More Flexibility
Connect Group provides you with the option of hiring staff permanently and temporarily. We can allow you to fill a job position at your convenience. Our team of experts is ready to match medical specialists with institutions according to each other needs.
Wide Variety of Healthcare Professionals
We offer you an extensive range of candidates to choose from. Therefore, you will find the most suitable option in the UAE. With our support, you will be able to hand-pick the most talented and experienced medical professionals in the region.
No Training Necessary
Connect Group ensures that every professional is capable of doing the indicated job within the position that is required. Our vast catalog of experienced specialists will meet any expectations.
Reliable Support
Our team of experts will be there for you constantly. Anytime you need to fill a position within a medical institution, we will help you find someone perfect for the job. Therefore, you will not suffer any shortage within your staff.
Meet your Goals
With our professional help, you will meet any operational expectations you may have. Our dedicated Healthcare support team can provide you with the best conceivable candidates every time you need them.
Positions Available
in the Healthcare Field
Nurses constitute the most demanded specialists in the Healthcare area. Most of our published job offerings are directed to nurses. The reason behind this is that they can work in several areas such as home healthcare nurse, nurse anesthesiologist, staff nurse, and more. Their integral knowledge in the medical field is always looked for.
Additionally, most nurses have a vast quantity of potential that allows them to advance in their careers. Subsequently, earning great salaries. With hundreds of temporary and permanent opportunities available all across the United Arab Emirates, we are the best staffing agency in the country.
Job positions for qualified doctors are always available on our platform. So, when these specialists are looking through our platform it is not difficult for them to find a position. Thanks to our catalog, doctors can advance in their careers while also achieving a great income for their work.
Usually, these kinds of positions require more than five years of experience in the medical field. Besides their respective educational qualifications. There are many possibilities for doctors to grow within the UAE. Ultimately, they can always find the most suitable opportunity.
This is another high-demanded job position. Dentists are essential workers within the medical field. Our agency offers many available positions for dental workers, with many benefits and high incomes included. The need for dental surgeons, endodontists, orthodontists, and many other professionals within the dental area is on an all-time rise.
Connect Group offers you the most qualified professionals in the UAE. Looking for the right opportunity to prove their experience and skillset. While receiving the advantage of working for a renamed medical institution in the region and also serving their community.
Why should I work with a
recruiting agency?
With our support, your listing will be at the top of our priorities. It does not matter if you are looking for or offering a job position. You will always have options to choose from. Therefore, you do not have to conform with the first offer. We will give you a variety of selections tailored to your needs.
Even if you are not an experienced worker, we have opportunities for you. Entry-type level jobs are always looking for employees. Subsequently, you can learn from the best Healthcare professionals in the country. We are dedicated to providing you with the best offers in no time.
Sudden staff shortages are common and they are preventable. When working with us you do not have to worry about having an open job position for too long. We have an efficient team of experts ready to locate workers throughout all of the United Arab Emirates.
Do not let shortages get the best out of your medical institution. Connect Group offers you a quick and convenient way to fulfill stable and temporary positions. We have an extensive variety of candidates to choose from. So you will be able to save money with our support.
Waste no time looking for a job opportunity elsewhere. Our team of professionals will be able to find the perfect job opportunity in your area as quickly as possible. We have experience in this area of work which allows us to act in less amount of time.
On the other hand, managers in medical institutions will save time searching and interviewing candidates. Our agents are qualified to fulfill those needs. Subsequently, resourcing, screening, and interviewing candidates to find the most qualified for your company. Allow us to be the bridge between Healthcare professionals and medical institutions.