Many businesses in the middle west are opting to open in the UAE, this is due to its excellent business environment and support from the government. Therefore, before you start your company, you must know that a trade license is a mandatory requirement for every business entity in the UAE.
Likewise, the cost of a trade license is important and you must learn which license suits best for your business. Moreover, you must have in mind the required permits and the business licensing types.
In this article, you will learn everything about the Dubai trade license in the UAE. In addition, you will find the relevant information about the Dubai trade license cost and its process. However, you will learn how important it is and its benefits. Let's observe:
1. Why do you need a Trade License in Dubai to do Business?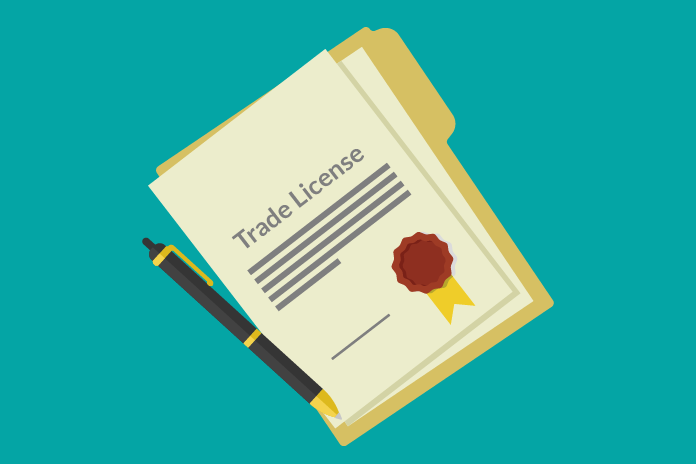 It is mandatory that every onshore business in Dubai must be licensed, either if it is in any of the Free Zones or the major territories. Likewise, all legal organizations in the UAE have identification thanks to the Dubai Trade Licenses. In other words, a corporate license that certifies a company's status.
We are glad you want to learn about Trade Licenses, meanwhile, you may want to check our article about how to make your HR automated.
Certainly, licenses provide responsibility for all companies, in addition, they provide responsibility for their operations. Therefore, if any company wishes to trade lawfully, it needs a trade license. Therefore, it ensures is in line with the UAE's Commercial Firms Act. Similarly, owning a trade license helps the organization to do business according to the law and the regulatory authorities' laws, as well as provides you with several advantages:
Identification for you and your company.
Accountability for commercial affairs.
Preserves the public interest and guarantees your commerce well-being.
Allows you to participate in the UAE's profitable programs.

2. Who in Dubai Issues Trade Licenses?
The government body in charge of issuing trading licenses in Dubai is The Department of Economic Development (DED). On the other hand, if your company is based in one of the Free Zones, the business license is provided by the certified jurisdiction. Therefore, if you choose to conduct businesses in Dubai onshore or on the mainland you must apply for a trade authorization.
Consequently, the procedure involves plenty of paperwork and documentation, it could also involve other regulatory bodies. However, the process of obtaining a trade license in Dubai takes from three days to several weeks.
Your business conduct determines the length of the procedure, the permission documents you need, and other factors. That is to say, if you have the required paperwork, it will not take more than three days.
However, normally License Fees start at +12,000 AED. Activity fees start from AED 150 to 500, it depends on the business activity.
3. Is it necessary to renew a trade license in Dubai?
Moreover, yes, Dubai Trade Licenses must be renewed yearly. Therefore, all renewal procedures must be monitored. However, any delay involving the application of the renewal can cause penalties to the company and may lead to:
Revoke the business license.
Freeze all the business activities.
4. Advantages of owning a Trade License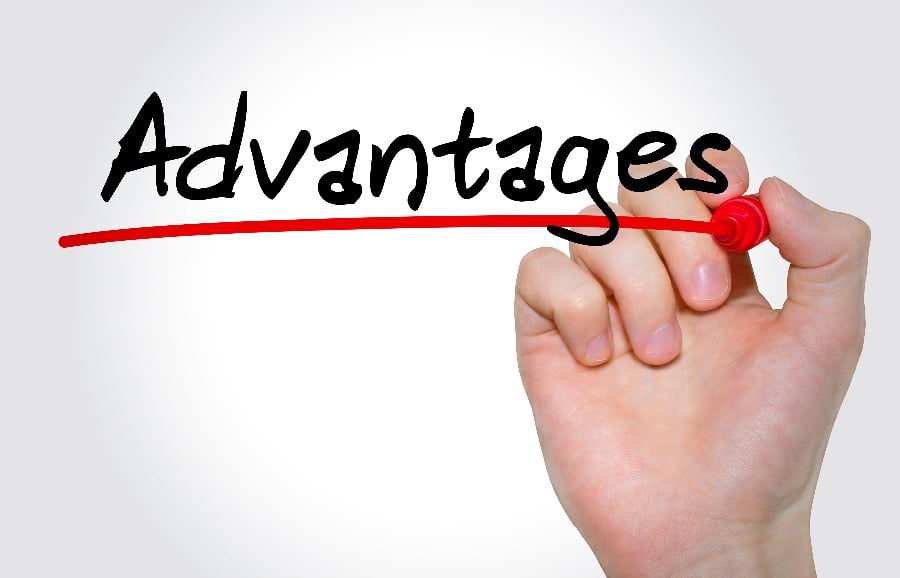 The UAE is aiming towards more and more foreign investment; however, the trade licenses have crucial advantages to investors and business owners:
Low rate of importation Import duty is low
Not mandatory paid-up capital
100% repatriation profit.
Several banking benefits.
Tax-free zone.
Provides a safe space for local and international trading.
Required Documents:
Properly filled application form.
The main plan of your business activity.
A copy of passport (including all partners associated with your company legally).
Certificate of reference from the bank.
NOC from your sponsor.
Letter of Intent.
Notarized copy of the Registry Identification Form.
Passport-size photograph of the Director.
5. Step by Step Procedure
To acquire a Trade License the individual must follow a few steps:
Classify your business: You must identify the appropriate category for your company. After that, both the Department of Economic Development or the Free Zone provides a category list.
Choose a legal structure: it is as important as the trade name of your organization. Therefore, the legal structure depends on the number of shareholders the company has, and the jurisdiction you choose to settle your business in.
Pick a trading name: it must define your business activities and subsequently comply with the government guidelines.
Investment costs: you must have an idea of investment depending on your business.
Purchase or lease a space: you must choose an office that suits your budget and your requirements. Therefore, you must choose a place that your employees feel comfortable in.
Approval from the authorities: in conclusion, this is an important step to obtain a trade license.
Read More About : What Exactly is the PROJECTS OF THE 50 in UAE?
6. What are the different types of trade licenses available in Dubai?
Any company allocated in the UAE has a license issued by the Department of Economic Development (DED). However, in the United Arab Emirates, business operations are divided into five categories:
Professional License for Service-Related Businesses
Tourism License for Travel Industries
Industrial License for Manufacturing Goods
Commercial License for General Trading Businesses
Freelance License Permit
7. Professional License in Dubai
Above all, any individual or business involved in the use of people's intellectual abilities needs to obtain a Professional License. The Organization's firm with this license will be classified as "Civil Works Corporation" if the owner is more than one person.
For instance, this license is available for lawyers, consultants, and lawyers. In addition, mechanics, craftsmen, IT service suppliers, among others may request it as well. Above all, check the list below of businesses that include a professional license:
Consultancy & Services
Insurance Consultancies
Computer Sciences Consultancies
IT Infrastructure Consultancy
Environmental Consultants
Tax Consultancy
Marketing Consultancies
Management Consultancies
8. Tourism License in Dubai
Dubai has performed an excellent job in the tourism industry; therefore, the city is now a global pioneer and is a center of attraction for foreign investments, casual visitors, and international travelers. However, the company will need a travel and tourism license from the Department of Tourism and Commerce Marketing:
Outbound tour operator
Inbound tour operator
Travel agent
9. Industrial License in Dubai
This industry relies on professional skills. As a result, every professional and specialist need to obtain a UAE trade license of this matter to set up a company in the country.
Areas of a professional license:
Garments Manufacturing License.
Meat Manufacturing.
Dairy Products Manufacturing.
Animal & Birds Feed.
Carpet Manufacturing.
Read More About : How to Set Up a Limited Liability Company (LLC) in Dubai , UAE
10. Commercial License
This is one of the most important licenses in the UAE, businesses in the area of purchase and sale of goods apply for this type of license. In addition, any business owner of this license operating in the UAE or outside it may operate with a Commercial License from Dubai. All Commercial Licenses for specific commercial activities are mandatory in different ways.
However, the company may apply for a general license if you will trade ONLY in the local sector. For instance, you must issue an import/export authorization with the licensing for the import/export type. For example, the UAE has several types of business licenses for companies that exchange physical goods, such as:
Machines
Equipment
Building Materials
Electronics
The company must apply for a specific business license if it is located in one of Dubai's free zones, whether on the mainland or offshore. On the other hand, an international owner may ONLY own 48% of the net shares of the license, and the remaining 52% belongs to a UAE national service agent.
For any type of business, here is a list of Commercial Trade Licenses:
Publications and media materials trading
Used Furniture trading
Oil & gas trading
Spare parts trading
Gold & precious metals trading
Trading in chemicals
Trading in Automobile
Safety equipment trading, etc.
Read More About : What the Business Owners Must Know Before Starting e-Commerce Business in Dubai
11. Freelance Permit in Dubai
Freelance is a new type of authorization; the self-employed type of work has become very important in the UAE. Moreover, this permit is mandatory for individuals in any of the Dubai Free Zones, Ras Al Khaimah, Abu Dhabi, and Fujairah.
In addition, we have an article that will teach you everything about salary certificates.
However, this permit allows skilled individuals may provide consulting services in addition to their full-time jobs in the media, art, and entertainment industries. Therefore, applicants may get a Freelance Permit from places like:
Dubai Internet City.
Ras Al Khaimah Free Zone.
Fujairah Creative Zone.
Dubai Knowledge Park.
Dubai Media City and others.
However, this type of license is issued to the following media professionals and creatives:
Actor,
Media Specialist,
Audio/Sound Engineer,
Copywriter.
Animator.
Cameraman.
Content provider.
12. Obtaining an E-Commerce License in Dubai
Setting an online business in Dubai could be confusing sometimes and, before you have your products or services ready to sell on your website, therefore, you must have an e-commerce license in Dubai. The process to obtain this type of license Is listed below:
Decide on a legal structure
Choose the business location.
Register the company's trade name
Submit the application to get the e-commerce license.
Apply for initial approval.
Draft the MOA.
Rent an office.
Register with the port authorities (in case of import/exports).
Get the license from the Department of Economic Development (DED).
Open a corporate bank account.
13. Cost of an E-Commerce license in Dubai
The costs of an e-commerce license may vary, the overall process cost varies from AED 14,500 to 20,000AED. Moreover, if you want to speed up the overall process you should get in touch with our professionals, who will help you secure an e-commerce license for your business.
14. How to renew Dubai Economic Department Trade License
In conclusion, Trade Licenses are valid for a one-year period, therefore, renewal on time is crucial. In addition, if the company does not renew its license in the valid period, the license itself will be cancelled and your business will be banned.
Likewise, the renewal process is crucial for the company (almost the same as getting the license itself). Check the list below to make sure you get your license renewed:
1. A requirement of Tenancy Contract:
Firstly, the company must have a tenancy contract of at least one-month validity from the expiration date but you must renew it first if your contract does not have the required validity period.
2. License Renewal Application:
Secondly, you must apply for a renewal at DED and submit the required documents to do business in Dubai. Likewise, the process is easy and quick, you just have to submit the minimal documents mentioned below:
A typed BR/1 form
Copy of the Tenancy Contract.
Copy of the current Trade License.
Copies of passports of partners and investors.
3. Make the Payment:
In conclusion, once the paperwork is done and the renewal is approved the individual will receive a DED voucher. Therefore, once you make the payment, you will instantly get your license renewed.
15. How can ConnectHR help you obtain a Dubai trade license?

In short, the overall process of obtaining a Dubai Trade license can be exhausting, even if you have all the required documents, it is better to have someone of trust helping you in these matters. Certainly, now that you are aware of everything regarding the Dubai Trade License, the different types, and their individual benefits.
In addition, we can help you to reach your personal goals by offering you the best services across the UAE. If you decide to contact us, after that, we will assist you throughout the entire process of getting into the program.
Meanwhile, if you have any inquiries, we have a team of specialists ready to answer them.
Our services will boost your company's growth. For instance, if you want to improve or automate your HR department using our services, you can request HR consultancy, insurance, or our attendance app. In the same vein, our services include HR management systems, WPS, and the best payroll system in the market.
In other words, if you want to learn about the best payroll software in the market, we have an article about it.
Likewise, you can find the best employees for your workforce using our recruitment services.
Would you like to contact ConnectHR to speed up the process of getting a license or want to learn more useful information?
If you have any inquiries, call us on +97143316688. And you will talk to one of our representatives who will answer all of your questions and inquiries.