Discover our outstanding

coworking spaces in the UAE
During the past years, coworking spaces have become one of the most popular working practices where your workers can be more productive. In addition, this new working modality involves our business-friendly spaces that allow you to share and work together. Therefore, we provide you with the best coworking space in Dubai and the UAE.
You can obtain access to the best office spaces across the country which are ideal for business travelers, on-the-go clients, entrepreneurs, and business travelers. For instance, it can be a month, a week, or a day; we will provide you with tailored packages according to what you need. With us, you can work the best coworking space for rent in Dubai.
In Connect Group we work hard to ensure you can take advantage of our top-quality office spaces. In other words, with us, you will focus on core business activities.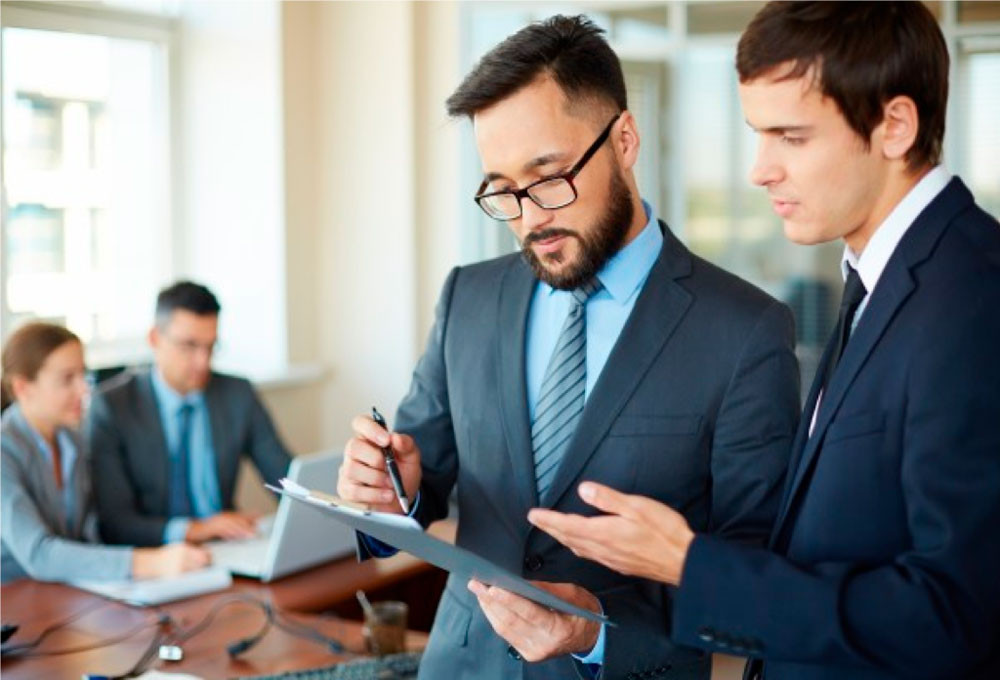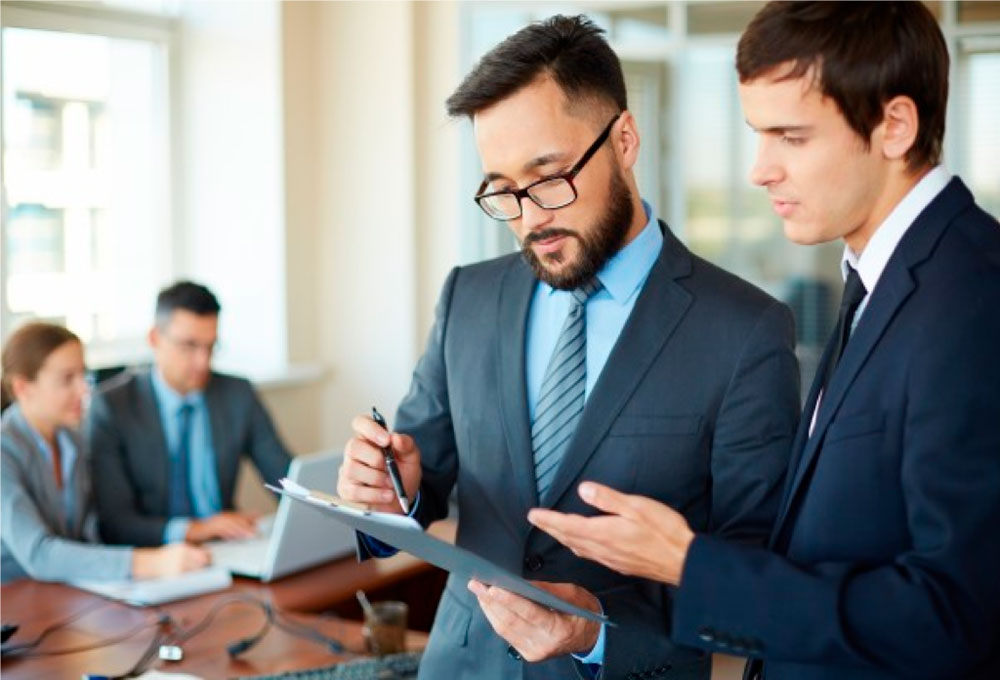 With us, you will obtain the best office solutions
Are you looking for
expert EOR & PEO service provider
in the industry?
When the other option is working from home, our coworking spaces surround you with bright professionals reducing the isolation related to remote work.
Our coworking office space in Dubai is better than your standard office. For instance, we do not place cubicles here, on the other hand, we have glass-walled private offices, convenient hot desks, expansive lounges, and write-on-the-wall conference rooms.
We blend a range of work environments to take care of what you require. Therefore, we offer you a greater variety than your traditional office.
Exclusive Features
Create awesome websites with Essentials
We offer you only premium spaces
Whether you are an entrepreneur looking for investors, an established team looking for new clients, or a creative looking for partners; our coworking spaces are the perfect place for fresh opportunities. In addition, our vibrant offices allow you to increase productivity and foster new connections.
Explore Essentials
See our pricing
Future of design

Awesome bootstrap theme

Revolutionary design
Build Powerful Pages
Design better websites and pages.
Discover more about our
coworking spaces
Besides being a new work practice where workers share infrastructure; coworking also means belonging to a type of community. In addition, it involves an energetic environment where you will increase your productivity by sharing space. Further, it involves various important factors that allow individuals to be more efficient such as creativity, accessibility, flexibility, and more.
Our coworking spaces are also suitable not only for individuals from the same organization but also for people from different businesses. Moreover, our flexible arrangements allow you to cut massive costs and enjoy the same office space for different activities. Likewise, it is favorable since it incentivizes the creativity of everyone in the environment.
Some individual sees coworking practices as an important modality that boosts the confidence of everyone involved. In other words, for some workers, our coworking spaces are like a gym where you work hard while being surrounded by other highly-skilled individuals that are working hard too. Above all, our coworking spaces are the place where workers help each other while sharing a friendly environment.
Contact Us
by Connect Group of Companies
Work with the best services across the UAE
We have the best services for different industries such as:
Employer of Record

Real Estate

Staff Outsorcing

Freelance

Business Center

Company formationn search

Healthcare

Business Consultancy

Tax Consultancy
Connected Employers and Employees
Established in 2012
Get access to the best office spaces in Dubai
Our premium coworking spaces in the UAE are affordable offices where employees from different businesses carry out their activities. In the same vein, we work side-by-side with you to work around your budget ensure you obtain a cost-effective option. Further, this option is considered by some companies as the best option for small enterprises when they are starting.
In addition, our coworking spaces are ideal for those individuals who are not searching for an expensive and long-term commitment or lease. In other words, we are a perfect option for businesses that are not looking for a permanent place. However, we offer you a business environment where you can experience networking opportunities and important connections.
In short, our coworking space for rent in Dubai provides you with all the facilities, elements, and investor-friendly environment that you need to be productive. Likewise, we allow businesses to cut expenses and the same money that would otherwise go to infrastructure. But we also offer you various benefits related to company formation and manpower.
Certainly, all coworking spaces in the city tend to differ from each other, but they have the same basic principles. In the same vein, we allow multiple individuals to carry out their business tasks in our shared spaces. And an important difference between our offices and common spaces is that we house people from different companies. It is important to have in mind that we offer you outstanding solutions for you and your workers. In addition, our coworking offices have different resources and elements to offer you when you need them such as high-speed Wi-Fi, stable internet connection, beverages and food, comfortable spaces, fully-furnished offices, secretary solutions, call answering services, and more. Depending on the type of office you choose, you can also get access to other perks and solutions.
Our coworking offices are focused on all types of companies such as small-, medium-, and large-sized. However, startups with a limited budget are also our frequent partners. In addition, our spaces in the UAE are ideal for individual workers who want to choose their own schedule. Besides, they can also take advantage of working in a shared space with other individuals.
Obtain our cost-effective and beneficial solutions for your business.
We have more than 21 years working with businesses across all the industries in the UAE. Start now and be one of our partners.
Get Essentials
Working with us and obtaining our solutions is easier than ever
Contact us
You just need to contact our support team in order to discuss your business requirements and what you are looking for.
Range of service
After that, we will start discussing what type of services you want to obtain depending on your needs. Secondly, we will take care of your business needs such as risk management, compliance, benefits, reception, and others.
Work relationship
We will establish a clear communication line between us to ensure you are enjoying our coworking office space in Dubai.
Work-life separation
During Covid-19, many individuals experienced working from home for the first time. Similarly, while it may have seen as a dream come true; soon, workers started to realize that not having a separate place for work meant that work-life was affected.
Increase in productivity
We designed our coworking spaces with the objective of being focused on increased productivity. For example, between the many benefits of our spaces, you have the availability to meet your clients here; in a creative space that provides inspiration. In addition, you also have the possibility to downscale and upscale when you want.
Cutting the costs
If you are a freelancer or a small business having your own office space implies additional overheads such as internet, electricity, office equipment, etc. We offer you a massive advantage to have your own space without having to take care of all the expenses of setting it up and maintaining it.
Additional amenities and facilities
Our spaces have extra useful facilities such as gyms, cafeterias, relax rooms, wellness activities, catering services, outdoor, meditation areas, among others. In the professional area, we provide you with conference rooms, remote conference rooms, high-speed internet connection, and others.
Being part of a community
We will ensure your journey in our coworking space is fun. In addition, you will feel part of a dynamic and thriving community of workers with which you can interact, exchange ideas, be inspired by, or chat during coffee time. On the other hand, working from home can make you feel lonely and isolated.
Events and networking
We usually host events at our spaces such as workshops and other educational opportunities. In addition, attending will lead to improvement but also the opportunity to meet new individuals interested in the same things as you.
We are the best
coworking space in the UAE
Working in our coworking spaces will allow you to stop working from home and start obtaining our well-being benefits. In the same vein, do not hesitate to rent our coworking spaces in the UAE, this will allow you to have the best work-life balance.
On the other hand, it does not mean that you need to stop working from home. That is to say, if you need to, we can provide you with virtual office solutions.
With our coworking spaces, you can build the culture of your company as well. Since your staff is in one place; you can start initiatives to help them to know each other better. Further, we can assist you with plans and activities for them to blend and learn about each other. In addition, our coworking spaces encourage teamwork; this way your employees can communicate better when being in the same space.
In Connect Group we work hard to provide you with additional benefits that will help your company massively. For instance, you will have access to premium offices where you can meet your potential customers. In addition, you can tailor our offices so they can have commuting rooms; this way your workers can relax and distract when they want.
Learn about our
outstanding benefits
Aside from the type of work they are doing, individuals will choose projects they care about. That is to say, our coworking spaces consist of employees of different companies, ventures, and projects. However, there is no internal politics or direct competition; here, they do not feel they have to put on a work persona.
In addition, working among individuals doing different activities will allow workers to have a stronger own identity; making their work distinctive and interesting.
Our coworking space for rent in Dubai is accessible when you need it. You can decide if you want to put in a long day when they want to show progress or have a deadline. In addition, they can also decide if they want to take a sudden break in the middle of the day to do something else. Likewise, you can choose if you want to work in a quiet space or in a collaborative space.
If there is one trait that our office spaces will provide to your workers today it is adaptability. Therefore, being flexible in where, when, and how work is done, without compromising efficacy and quality of work; is priceless to companies. Our coworking spaces provide you with this flexibility; allowing you to meet changing demands.
Regarding a traditional workplace, businesses in the UAE are realizing how important is coworking for their businesses.