If you own a business in the UAE, you are probably already familiar with the licensing process. All businesses out here require a license, whether they sell goods, provide services, or something in between. Hence, you should be aware as well of the process for a DED license renewal.
In this article, you will learn everything about DED license renewal. Let us observe:
General trading license in Dubai
The Department of Economic Development provides a variety of services.
Is it necessary for me to renew my trade license in Dubai?
Grace period for a DED license renewal
How to check the status of a company in Dubai?
Trade license renewal in Dubai: the process
Documents needed to renew a business license in Dubai.
Do I need EJARI to renew my trade license?
Dubai trade license renewal fees
What is the cost of renewing a trade license in Dubai?
How can Connect Group help you?
1. General trading license in Dubai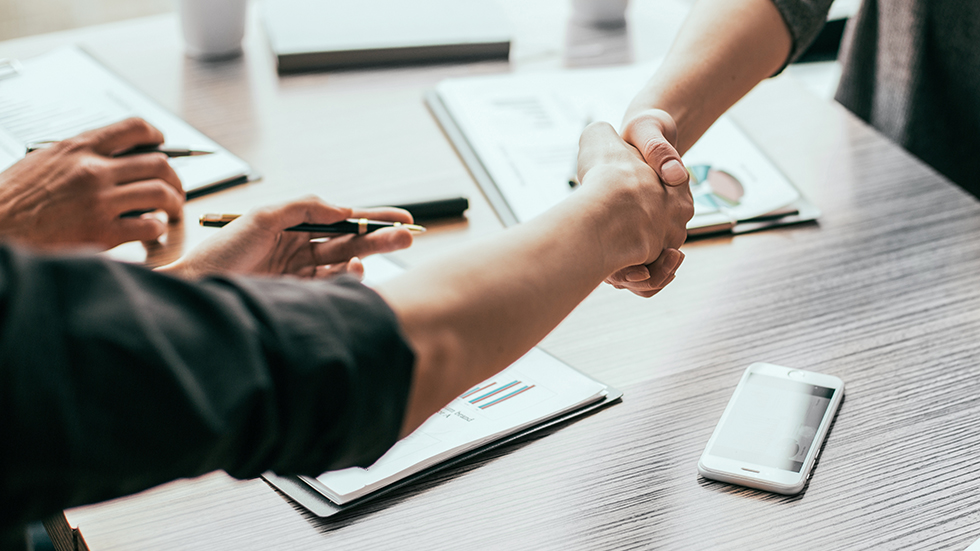 It is critical to obtain the appropriate type of business license for the commercial activity you intend to conduct. Also, if you need assistance obtaining a DED trading license in Dubai, we can help. The following are some of the various types of trade licenses available in Dubai:
1.1. Tourism license
They require a tourism license for any business that is in or related to the hospitality industry. Hotels, resorts, restaurants, tour operators, travel companies, car rental agencies, cruise ship services, and other similar businesses require a tourism license.
The Department of Tourism and Commerce Marketing (DTCM) in Dubai issues a tourism license; and we can assist you in ensuring that all necessary paperwork is in order and the necessary approvals are obtained from the corresponding Government agencies.
There are four different types of tourism licenses, these are the following:
1.1.1. Inbound tourism permit
Firstly, this license allows you to run organized tours in Dubai. A holder of an inbound tourism license may also organize trips for business travelers, i.e. those with a business visa, in addition to those with tourist visas. Insurance is required to protect both the license holder and the consumer in the event of an accident.
1.1.2. Outbound tourism license
This type of license allows you to organize organized trips outside of the emirate of Dubai. With an Outbound Tourism License, you could take tourists and business travelers to the pristine beaches of Fujairah or introduce them to Khor Fakkan, the UAE's hidden paradise. You can also do everything an Inbound Tourism License holder can do with an outbound tourism license.
1.1.3. Travel agency license
You can do everything an outbound tourism license holder can do, plus offer airline or international cruise tickets and/or visa assistance. Insurance is still required. Before applying for a travel agency license, the Department of Civil Aviation must issue a No Objection Certificate. The NOC can be requested by the Local Sponsor by submitting an application in Arabic.
1.1.4. Tour guide license
If you want to accompany tourists and/or business travelers as a tour guide, you must have this type of license. It necessitates familiarity with the UAE's tourist destinations as well as a thorough understanding of the country's history and culture. You must pass an exam to be granted a tour guide license, which is only valid for one year.
You must then renew your license every year by completing a tourist guide refresher course in the UAE. So, keep reading to learn about DED license renewal.
1.2. Craftsmanship license
Craftsmen are granted a craftsmanship license, as the name implies. The Abu Dhabi Judicial Department defines a craftsman as someone who practices a craft independently and for profit. He/she must rely on physical exertion and/or the use of specialized tools or equipment.
Artists, sculptors, designers, wood carving experts, carpenters, and blacksmiths are examples of craftsmen.
1.3. Agriculture license
An agriculture license is required for those who work in agriculture. Those who want to own or operate livestock farms or fisheries must first obtain an agriculture license before starting their business.
Before applying for an agriculture license, the necessary permissions from the Ministry of Agriculture and Fisheries must be obtained. Depending on the size of the farm and the activities proposed, additional approvals from the Ministry of the Interior and the Ministry of Health may be required.
1.4. The benefits of obtaining a trade license in Dubai
When it comes to starting a business in Dubai, foreign investors have several licensing options. The trade license has many advantages over other licenses, including the fact that it is relatively easy and quick to obtain, with minimal paperwork requirements. In Dubai, the general trading license is usually issued within 5 working days.
Another advantage of the Dubai trade license is that it is one of the most affordable, with the typical fee for such a license ranging between 30,000 and 40,000 AED, depending on several factors. Furthermore, the trade license allows local businesses to engage in national and international trading activities.
A lesser-known benefit of the commercial license in Dubai is the ability to establish holding companies in Dubai. In other words, foreign investors who want to establish holding companies in Dubai can do so by obtaining a trade license.
Additionally, our Dubai company formation representatives can assist foreign investors who wish to establish holding companies in Dubai or another emirate in the UAE.
1.5. Commercial license for Limited Liability Companies
In Dubai, a commercial license for a Limited Liability Company is issued if the UAE national owns 51 percent of the company and the foreign investor owns 49 percent. Our experts can provide more information on the cost of a small business license in Dubai as well as a home business license in Dubai.
In Dubai, commercial licenses are issued by the Department of Economic Development. One of our company incorporation agents in Dubai can provide assistance and guidance throughout the entire process. Hence, if you want to open a branch or a subsidiary in Dubai, you can talk to one of our agents and ask for help. 
2. The Department of Economic Development provides a variety of services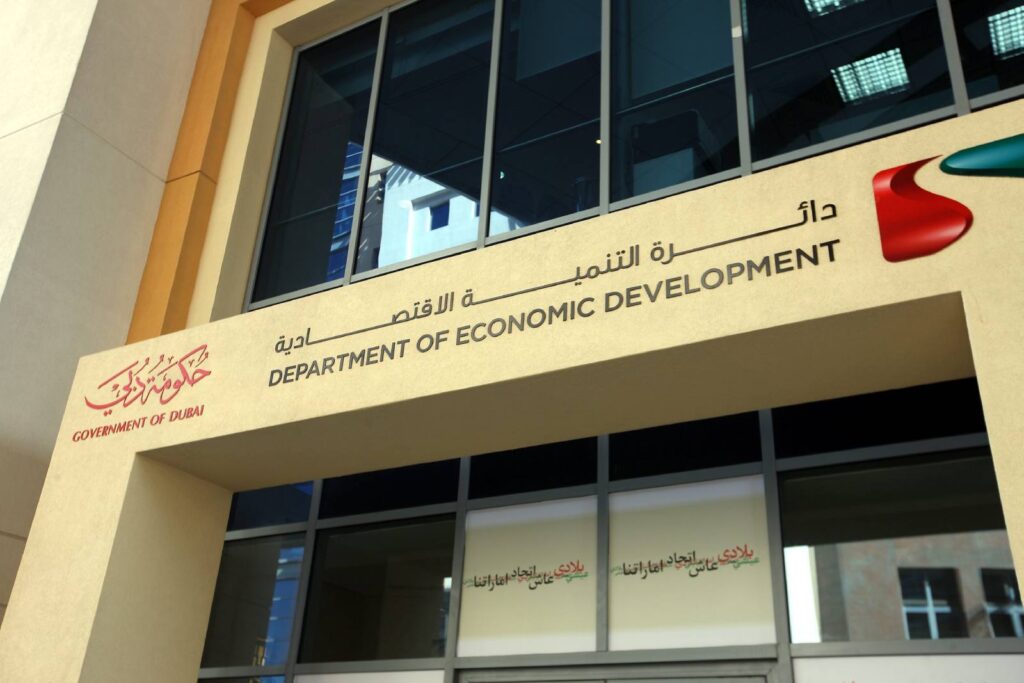 DED in Dubai offers a variety of valuable services to the city's entrepreneurs. One can reserve a business name, get approval for a branch, get an e-Trader license in Dubai, renew the license, get a business approval, pay inspection fines, or verify existing companies (name, business activity, license search, etc.).
The Department of Economic Development in Dubai's main goal is to make the company formation process as simple as possible while maintaining a correct and straightforward procedure. The same body regulates Dubai's overall economic development and performance by providing strategic services tailored to the needs of foreign and local business owners.
So, to provide the best services possible, the entire structure is built on innovation. Foreign investors interested in obtaining a DED trader license in Dubai should contact one of our specialists for more information. We also gathered the following facts and figures about the UAE economy:
In terms of total FDI, the UAE received more than USD 150 billion in 2020.
The UAE ranked 16th out of 190 economies in the 2020 Doing Business report.
The total value of greenfield investments in the UAE for 2020 is around USD 9,5 billion.
3. Is it necessary for me to renew my trade license in Dubai?
Your renewal date is in your original license paperwork or by contacting your company setup agent. Checking the status of your license online is another way. Do not worry if you are late; there is a grace period for a DED license renewal, as long as you are in the process of applying.
4. Grace period for a DED license renewal
The grace period for renewing a license in Dubai Mainland is 30 days. If you do not pay before this date, there will be consequences. You will be subject to fines that begin at AED 250 and quickly escalate into the thousands of dirhams.
5. How to check the status of a company in Dubai
If you are unsure of the date of your DED license renewal, you can check its status on the UAE government website.
6. Trade license renewal in Dubai: The process
Whether you are a Mainland or free zone business, the process of DED license renewal is largely the same. The only significant difference is the authority responsible for issuing your renewal.
If you are a Mainland Dubai business, this is the Department of Economic Development (DED). In contrast, if you work in a free zone, you must apply for renewal to the relevant free zone body. In this section, we will look at the mainland process, which consists of only three simple steps.
6.1. Check that your documents are in order
Firstly, to renew a trade license in Dubai, mainland companies must submit an attested tenancy contract. It must be valid for at least one month from the time you apply. A typed form known as a BR/1 is also required.
6.2. Fill out your renewal application
Following that, you must submit your BR/1 form and tenancy agreement, as well as a copy of your trade license and passport photocopies for all business partners. You can submit these documents electronically.
6.3. Make payment for your renewal
Lastly, you need to pay. After submitting your DED trade license renewal application, you will receive a payment voucher. Make sure to pay right away. You will receive your renewed license as soon as you pay.
7. Documents needed to renew a business license in Dubai.
To summarize, they require the following documents for a DED license renewal:
Tenancy agreement attested.
Form BR/1.
Trade license photocopy
All business partners' passport photocopies
Additionally, they will require businesses in free zones to provide the following:
Certificate of No Objection (if applicable).
Certificate of Existence, Good Standing, or Current Business.
License in the case of an onshore UAE company's branch.
8. Do I need EJARI to renew my trade license?
Yes, Ejari is a required step in the license renewal process. The Real Estate Regulatory Authority must attest to your tenancy contract. If you try to renew without Ejari attested documentation, your application will likely be denied, and you may be fined.
9. Dubai trade license renewal fees
The cost of renewing your UAE trade license consists of several factors, including your setup type, as well as the size and sector of your business. Hence, the type of license you have and whether or not you need additional approvals can all have an impact on the price you will pay.
10. What is the cost of renewing a trade license in Dubai?
The standard license renewal will typically cost between AED 8,000 and AED 15,000 in the UAE. So, get in touch with the Connect Group team for a detailed quote based on your specific needs.
11. How can Connect Group help you?
Hopefully, this guide has demonstrated that, if you have the right information, renewing your trade license does not have to be difficult. Hence, it does necessitate some prior knowledge of the process.
Furthermore, it is important to note that the process is only simple if your license renewal application is complete and error-free at the time of submission. When renewing your trade license, it is a good idea to work with a company formation specialist team like Connect Group to ensure that this is the case.

To know more about DED license renewal, we can always help you. All you need to do is reach out to us. We are at your disposal, ready to assist you with anything your business may need. Please, feel free to call us at +971 43 316 688 or write to us: contact@connectgroup.co. In addition, check out our FAQ.
Find an extensive variety of employment offers on thetalentpoint.com. Please our talent website today, and see all the job vacancies we have to offer. With us, you can grow professionally. Additionally, you can start sending your applications via email. Subsequently, do it at contact@thetalentpoint.com and specify the company and position you wish to apply for.