Acquire

the most innovative and easy payroll service

across the UAE
The UAE is home to ex-pats, entrepreneurs, and foreign workers from more than 190 countries. In addition, it contributes to the economy as well as the overall progress of the country. Further, to make wage distribution and payments simpler, the government of the UAE launched the Wage Protection System (WPS).
In Connect Group we will provide you with the most outstanding payroll and WPS services. Similarly, we can become your partner and provide you with excellent Payroll solutions in the UAE when you require them. That is to say, when you partner up with us, you will take advantage of our solutions; our professionals will ensure all your workers' payroll is delivered on time.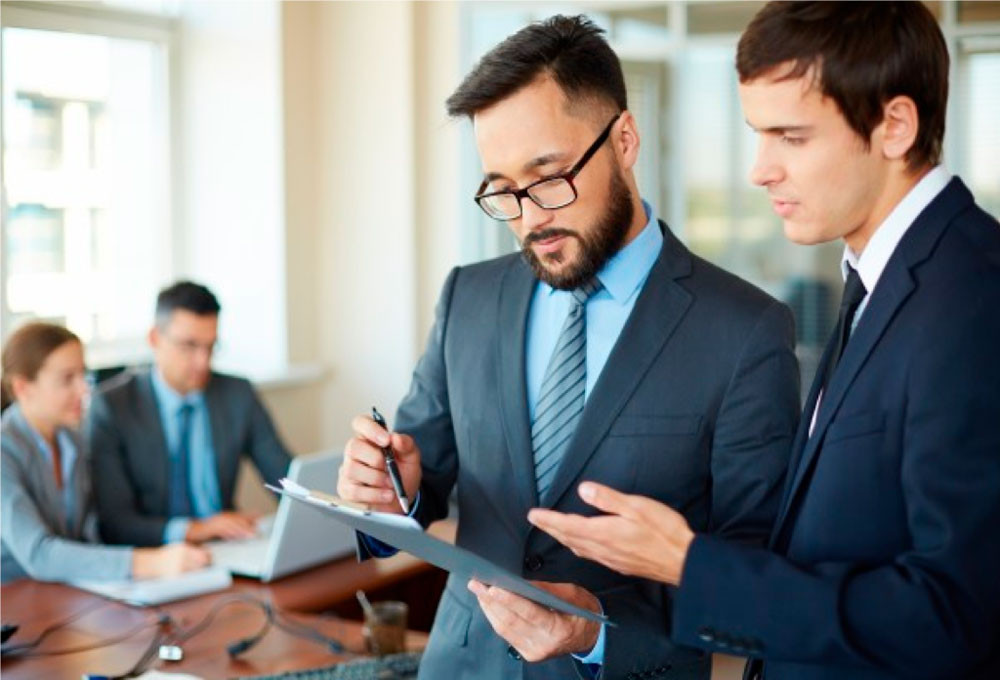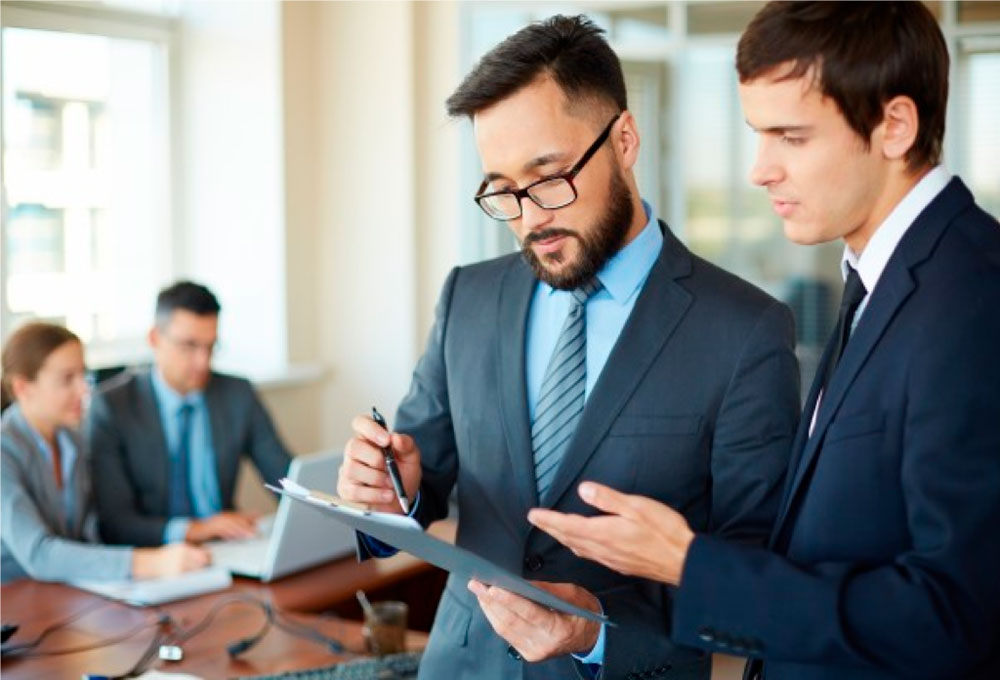 With our innovative
Payroll and WPS solutions
you will access various benefits such as
Exclusive Features
Create awesome websites with Essentials
Stay away from compliance issues at all times and be free of legal problems
When you work with us, you stay compliant with the UAE labor regulations regarding payroll and WPS; meanwhile, you save massive effort and time.
Explore Essentials
See our pricing
Future of design

Awesome bootstrap theme

Revolutionary design
Build Powerful Pages
Design better websites and pages.
Discover more about our
payroll and WPS services in the UAE
In Connect Group we ensure confidentiality to our partners. In the same vein, we have a safety policy on your data, providing you with a single point of contact. Likewise, we also provide you with a delegation of authority; this will allow you to make sure which data you want to share.
On the other hand, not only or payroll solutions cost less than a domestic worker; but we also include the hosting of a safe server, the software, and a team of experts in HR, payroll, and UAE legislations.
As we mentioned earlier, our team of experts provides you with crucial reporting and information to serve your payroll times easily. With us, payroll reporting becomes efficient and fast.
Contact Us
by Connect Group of Companies
This is what we provide to your business:
We have the best services for different industries such as:
Employer of Record

Real Estate

Staff Outsorcing

Freelance

Business Center

Company formationn search

Healthcare

Business Consultancy

Tax Consultancy
Connected Employers and Employees
Established in 2012
Get access to the best payroll processing across the UAE and the Middle East
We design and develop world-class websites and applications.
When you are employing an international workforce and operating across borders; you must obtain careful scrutiny and planning. Therefore, this way you stay compliant with your HR procedures and policies. Similarly, non-compliant businesses take the risks of legal sanctions such as being banned from applying for new permits, reputational damage, and fines.
With our team of experts and our outstanding solutions in the UAE, in Connect Group we will take care of your complete payroll process.
• Provide advanced payslip distribution; this will allow your workers to access all their payslips when they need them, from anywhere using self-service portals and unique login details.
• Integrate interface data; this provides you with a flexible scheme compatible with almost all HR applications and software.
• Stay compliant with the employment regulations in the UAE including the Wage Protection System (WPS).
• Simplify all processes of social security preparations to filing reports with the government entities.
• Provide structured reports such as gratuity accruals, payslips, gross to net, and variance.
• Arrange the most secure way of income transfer using multi-currency payments.
• Keep track of workers' loans, advanced payments, and reimbursements.
• Calculate end-of-service compensations, benefits, and vacation leave entitlement.
• Create ad-hoc reports and personalized templates for external and internal submission.
• Prepare all GL reports with summarized and itemized journal entries in flexible file formats. However, it depends on the needs of your accounting staff. We can automatically interface it into the business' accounting system.
Certainly, we have worked side-by-side with innovative companies, multinational corporations, innovative companies; this helped us to reinforce our reputation as one of the top-leading service providers in the UAE when it comes to HR, PRO, and payroll outsourcing. We are committed to assisting you with all tasks being managed by our experts while staying compliant.
Start obtaining our innovative payroll and WPS services in the UAE
In Connect Group we have more than 20 years providing businesses with the best payroll and WPS solutions across the country.
Get Essentials
How do we like to work?
Centralized service
We will take care of your entire payroll processing for both your local and international workers with an all-in-one solution.
Global payroll management
Our team of specialists will handle all payroll-related activities; ensuring you obtain maximum efficiency with our workforce's payments.
Tailored service
You can choose among our comprehensive payroll-related solutions to receive personalized services according to your requirements.
Make your payments effortlessly
We provide the most accurate payroll for your business located anywhere in the UAE; ensuring timely processing.
Run multiple payrolls
Our various solutions relieve the issue of running a compliant payroll and WPS services in multiple Emirates in the UAE.
Tax withholdings
Obtain assistance with complex taxation duties and ensure full compliance in this area with your international payroll.
All-in-one solution
Handle your different payroll with our single and centralized service; this will allow you to make efficient payments at the tip of your fingers.
Legal compliance
You do not need to worry about non-compliance problems; in Connect Group we will ensure your payroll meets the employment laws in the UAE.
Additional services
You are able to select among our massive range of solutions; with us, you can complement your business needs in other areas.
We are the best
payroll and WPS provider in the UAE
In Connect Group we understand the employees are the cornerstone of your company. Benefits, compensation, end-of-service accruals, insurance, among other key areas; are some of the most important areas to ensure the happiness of your employee.
We provide an outstanding HR management service in Dubai and across the UAE. In the same vein, with more than 2 decades of experience offering PRO, HR, and payroll solutions within the country; we have obtained experience taking care of the requirements of our customers and delivering excellent solutions to various companies in the UAE.
For any newly founded organization, taking care of your workers' payroll may turn into an overwhelming activity. Similarly, it becomes more visible when the investors or founders are new to the UAE and with the prevalent laws, practices, and customs related to wages, WPS, and approved schemes.
When the focus of a company must be kept at building the company and providing growth; payroll management may turn into an inefficient function to have domestically. That is to say, even if you have the required resources available internally, confidentiality is always a challenge.
We provide timely and professional services in Dubai and across the UAE; we maintain full confidentiality, detailed reporting, and accuracy. In other words, we include the preparation of gratuity, deduction, monthly earnings, payslips, pension funds, delivery of payslips to the business representative, online instructions, and reporting.
On the other hand, we also provide you with cloud-based payroll and HR software; providing you with access to payroll and HR data of your workers and HR staff of your company.
A top-leading
solution in the UAE
The United Arab Emirates does not mandate employer taxes; this is one of the main reasons why it has become an important place for investment. In addition, the country does not have a corporate profit tax, excepting certain industries such as companies in the gas and oil industries and branches of foreign banks.
However, in Connect Group we recommend you accrue approx. 8% of the worker's compensation for the end-of-service gratuity or benefit. The ministry offers private companies a safe database for their salary files for their workforce. In addition, companies must send these files to their respective banks regarding the distribution of the employees. In the same vein, each file has essential information about the worker's salary.
Employers in the private sector can easily take care of the Wage Protection System (WPS) if they choose our solutions. In Connect Group we register the organization on your behalf, getting rid of any human errors while staying compliant with the employment and labor laws of the UAE. After that, you can log into your account and update the list with bank account information, worker details of the company he is working with, the date on which you must pay the salary, and which bank the worker has an account.
In the UAE, the WPS is an electronic salary system that allows companies in the private sector to easily pay their worker's wages via financial entities, banks, bureau de change, and approved financial institutions. This massive database allows all payments are delivered on time of agreed-upon salaries. On the other hand, it covers all registered institutions across different businesses in multiple industries.
When you are terminating a worker in the UAE; you will usually owe some type of severance payment. Likewise, individuals that have worked in your business for 1 year or more; must obtain gratuity or severance depending on the length of their service. For instance, an employment period of more than 1 but less than 5 years becomes entitled to 21 payment days.
On the other hand, individuals who have worked for more than 5 years must receive 30 paid per year of service. If you choose to set up your payroll by yourself; you must establish a subsidiary or branch office first. However, the process differs based on the type of entity you are incorporating; but you must complete your branch office setup before being able to run a payroll. Similarly, you also need a bank account in the UAE if you want to pay your workers under the Wage Protection System.