Obtain

EOR and PEO Services

through Connect Resources
Both PEO and EOR sectors are beneficial for all kinds of businesses in the UAE. PEOs (Professional Employer Organization) can provide several HR advantages to companies of all sizes, including payroll benefits, tax benefits, and more. While EOR employer of record services can help you move an employee to the UAE without your company having an official entity here.
Connect Resources can become your official partner and provide you with the best PEO or EOR services you require. By using our simple yet effective processes, you will be able to take advantage of knowing that you have professionals making sure all legalities are being met while you carry on with business.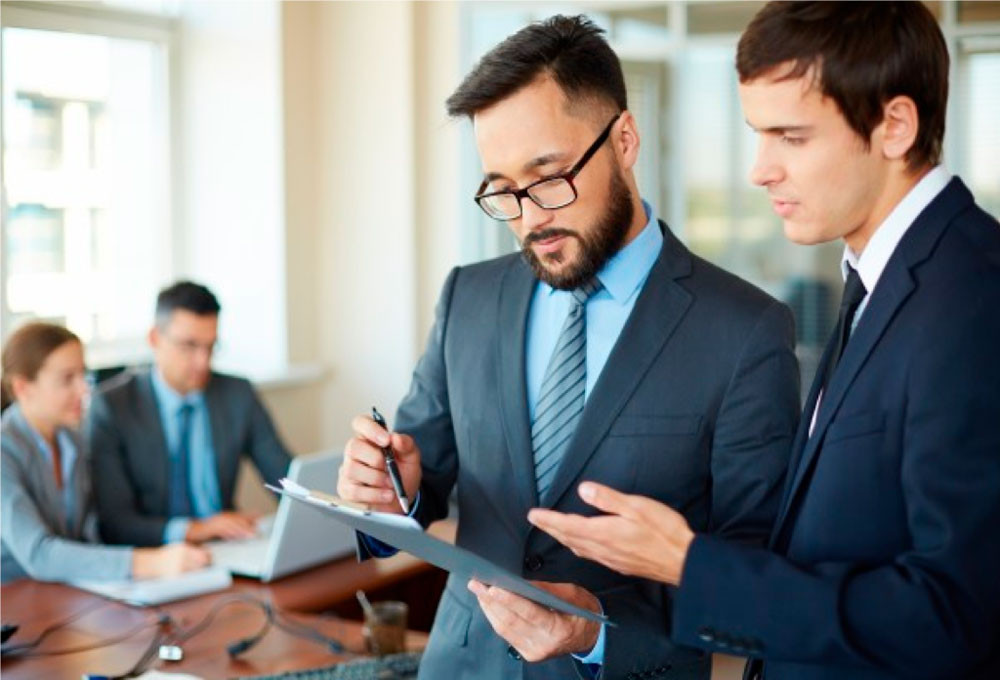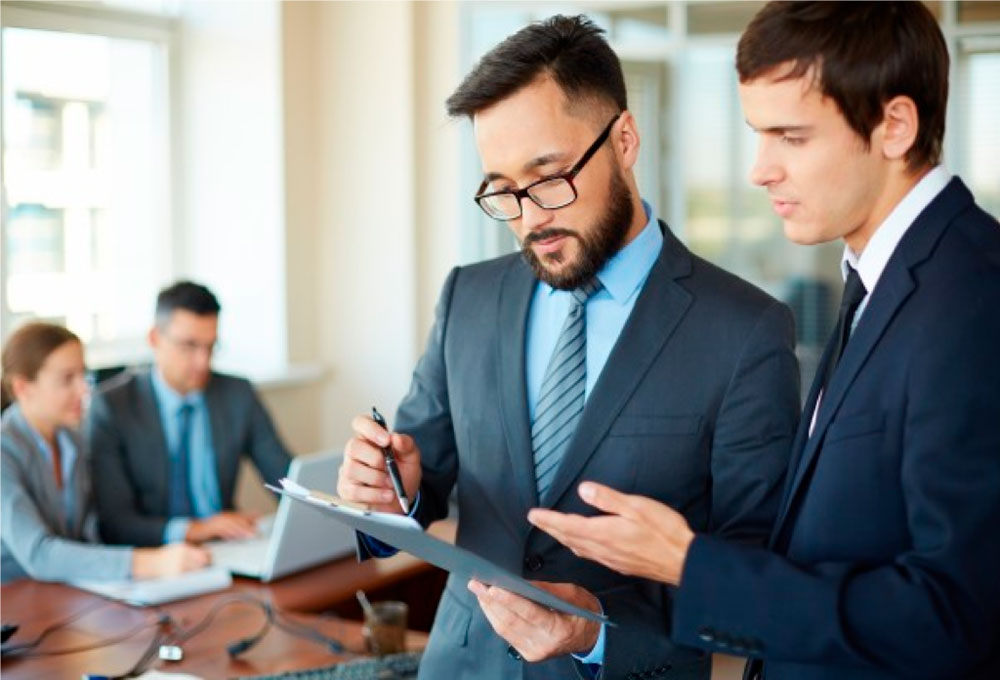 With PEO or EOR services you can obtain benefits like:
Are you looking for
expert EOR & PEO service provider
in the industry?
Helps you employ workers, enter UAE market quickly & provide Excellent quality of services.
Ongoing consultancy to help you stay in compliance with local regulations
Innovative ideas to incorporate new efficient HR skills and methods.
Exclusive Features
Create awesome websites with Essentials
Stay compliant with the employment laws of the UAE
Taking advantage of our EoR services will be crucial to overcoming costs and regulatory hurdles when working in the UAE.
Explore Essentials
See our pricing
Future of design

Awesome bootstrap theme

Revolutionary design
Build Powerful Pages
Design better websites and pages.
Discover more about our
Employer of Record and PEO services
One of the best ways to explain how can our PEO and EOR services can help you and your business needs is that we are a legal entity; established as an intermediary in an existing employer-employee relationship. In other words, our EOR services are here to carry out regulatory requirements of payroll, employment, and immigration.
However, we do not engage in any day-to-day activities at the workplace.
At its core, we act as your employee's registered employer; but we do not have any management or supervisory role at the worker's job position. That is to say, you keep the substantive and important work relationship and you make all decisions on position duties, projects, compensation, and termination.

Contact Us
by Connect Group of Companies
We have the best services for different industries such as:
Employer of Record

Real Estate

Staff Outsorcing

Freelance

Business Center

Company formationn search

Healthcare

Business Consultancy

Tax Consultancy
Connected Employers and Employees
Established in 2012
Obtain the best PEO and Employer of Records services for your business in the UAE
We design and develop world-class websites and applications.
As your Employer of Record and your PEO service provider, in Connect Group we are committed to assisting your business in any issue that can come up. In addition, we will take care of the traditional duties and activities of your business; including all functions of your staff. In the same vein, let's observe how you can take your company to the next level.
For instance, we also cover the practice of international PEO. On the other hand, it has become a great alternative for Employer of Record; making it possible for businesses anywhere in the world more rapidly and without establishing a subsidiary or legal entity in the country.
Further, with our comprehensive solutions, we hire staff on your behalf and become their legal employer of record. In the same vein, you will maintain full control of the daily tasks of your new employees at the workplace.

In addition, you will focus on the management and efficiency of your organization while we care of time-wasting activities such as benefits, risk reduction, payroll, and regularly supporting your employees.
Our Employer of Record (EOR) services makes it possible for your business to outsource employees globally and to take care of your business human resource department in more than 180 countries. Further, you can enter new markets in a matter of days and start working hassle-free.

Your organization will comply with the different labor and employment regulations of the UAE; in addition, we will always keep you apprised of new updates of the laws. Most importantly, we want you to expand and grow in the UAE. Therefore, one of the most important factors of working side-by-side with us is:
You will have flexibility when working in new markets since our innovative methods do not require long-term responsibilities in the new market.

We know the business world is shifting towards online and remote working. In the same vein, new opportunities are opening as well as new chances to add members to your workers. However, you may face some legal issues if you face this process on your own; thus, that is when your Employer of Record services come to assist you.
Obtain our cost-effective and beneficial solutions for your business.
We have more than 21 years working with businesses across all the industries in the UAE. Start now and be one of our partners.
Get Essentials
Working with us and getting all our premium features is simple
Contact us
Reach out to any of your specialists to discuss your business requirements.
Range of service
We will discuss the range of services you want to tailor according to your business needs. After that, we take care of your business activities such as risk management, compliance, benefits, payroll, and others.
Work relationship
You are the day-to-day manager of your employees at the workplace while we take care of their legal needs.
Enter new markets in a matter of days easily
In Connect Group we offer Employer of Record solutions and PEO services to businesses in the UAE wishing to enter new markets in any of the seven emirates.
We have a comprehensive range of services
It does not matter if you want to get assistance in your HR department, obtain help in the payment process, hire your staff, or do another administrative task; you can trust our EoR specialists that will assist you.
Receive ongoing support of the best customer service in the UAE
It does not matter what are your requirements since we will take care of them. In other words, you will receive 24/7 support and a single representative for your administrative and HR activities in Dubai or the UAE. While we take care of the HR needs of your local workers, you are responsible for managing them at the workplace.
You will not need to establish an entity to start working
When you start working with us, you take advantage of our legal entity; this way you will not have to deal with the inconvenience of starting a legal entity in the UAE. That is to say, we will become the legal employer of your workers in the UAE.
Hire the brightest workers across the UAE
Working with us you can get access to the most highly-skilled individuals in the UAE. In addition, you can do that while you reduce costs and save time.
Obtain access to the greatest compliance assistance in the UAE
You can obtain the best legal assistance with the local regulations, labor, and employment laws of the UAE to ensure compliance and avoid legal issues. And because we allow businesses to employ their workers without establishing a legal subsidiary; you avoid having compliance problems.
We are your best solution
in the UAE
When you rely on an employer of record like us; we will assist you to save valuable time when you are in the recruiting process. In the same vein, we have our own team of hiring experts that will take care of this process. Therefore, we will reduce the resources and time you on this time-wasting task so you can focus on other business needs you may have.
In other words, we will allow your organization to save money that would go into back-office activities; such as training your in-house recruiting and HR team on seeking legal counsel, legal matters, and obtaining the right permits in the countries you want to relocate.
If you take part in your business expansion planning, you are totally aware there is a lot of things you must consider. Therefore, when lack of local experience and speed are some of your business concern areas; an EOR is the best option for reaching your local growth goals.

With us as your employer of record; we ensure full and total compliance with the laws of the United Arab Emirates. Certainly, if you are planning a global relocation or you just want to establish yourself in the UAE; you must follow the right regulations and laws.
Further, instead of learning a new set of regulations every time you hire your workers from a new country; you can rely on us. Moreover, when you outsource the hiring process, you will need to worry about work permits or regulation laws; since we will take care of it on your business behalf.
Certainly, another crucial aspect of working with an EOR is that we can provide you with the opportunity of international employment; meanwhile, you will remain compliant with the tax as well as the regulation laws. On the other hand, all your workers will have all their employee benefits and rights covered, likewise, you will have peace of mind knowing their taxes are covered too.

Another good factor that makes an EOR and PEO solution very attractive is that, apart from complying with the labor laws, and keeping your company's workers on a legal payroll; we can assist you to prepare new potential candidates for the position. In addition, as your Employer of record provider, we will take care of the onboarding process for new employees.
In other words, a global employer of record will assist your international organization to grow hassle-free and efficiently. And as we established earlier, you avoid the time-wasting process of learning about different labor and business regulations, handling the global payroll, and dealing with non-compliance issues when it comes to your workers.
Learn and do the best for
your company
If your business chooses the do-it-yourself approach; the first thing you must undertake is to set up a local entity via registration and incorporation. However, this will be an expensive and consuming process, requiring accounting and skilled legal support to ensure the most important thing in this area; compliance.
Similarly, of course, there are some businesses that can bear the cost and time of setting up a branch office; but there are some instances where taking advantage of a local EOR service provider like us is a better option. In addition, we have an already existing legal entity that will handle immigration and labor requirements in the UAE.
Further, we have massive expertise being the intermediary between the organization and its workers; ensuring full compliance with all regulations and laws.

In the UAE, immigration policies and regulations are constantly changing. Moreover, there is more scrutiny by the government regarding visas, types of organization activities, and work permits. Thus, this makes compliance the most important challenge for relocating businesses since immigration violations have several consequences for a business and the involved.
However, instead of risking non-compliance issues with the immigration authorities; many businesses decide to work with us through our EOR and PEO services. Likewise, with this practice, your staff working in the UAE will have no problems with the overuse of business visas, multiple entries, and remote payroll.
That is to say, we will handle all visa and work permit necessities and avoid complications from the immigration authorities.

Most countries will mandate businesses with workers on assignment to manage a payroll complying with the local standards and a registered entity. Similarly, this practice of "remote payroll" is not always allowed, especially for long-term assignments.
Likewise, a key aspect of doing businesses in the UAE is the withholding and calculation of the different pay deductions, such as health insurance, taxes, and pensions. We take care of these crucial areas; ensuring full accurate compliance for all your business workers.
EOR and PEO services are your best employment solution; we provide the needed legal entity to run payroll with experience in tax regulations. Therefore, ensuring an issue-free process with the local authorities.