Obtain unparalleled

HR services

in the UAE
Your workers are the cornerstone of your business in Dubai and the UAE. In the same vein, you must know that putting their well-being first is beneficial for you. That is to say, you must know how to manage them efficiently if you want your business to succeed. However, the first step to achieve it is to obtain our HR consultancy services in Dubai.
On the other hand, our HR services are also known as HR outsourcing. Therefore, our team of specialists is ready to take the duties of your company and provide you with the best HR solutions. In addition, more and more businesses are choosing our HR solutions; whether it is to assist them fully or partially. This means more companies are choosing to delegate some or all their HR activities.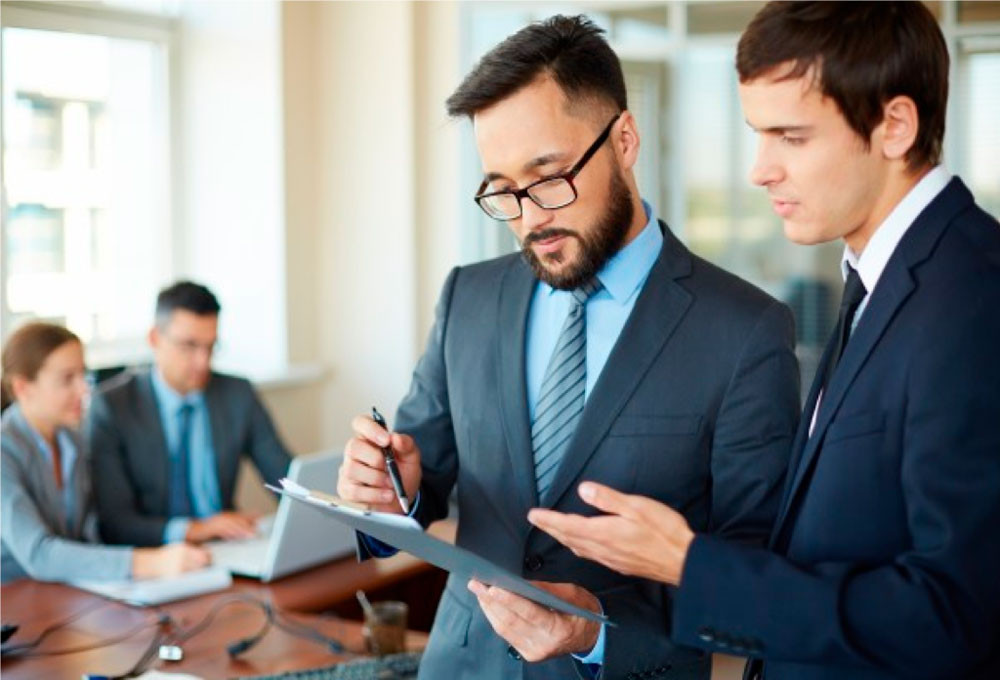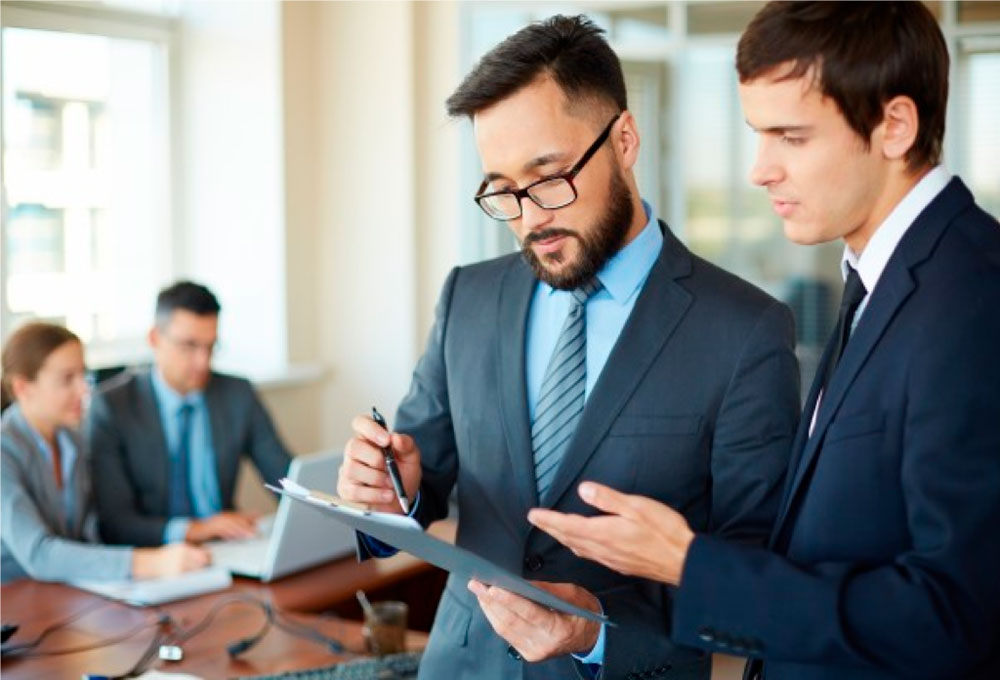 Our
HR services allow you to
obtain outstanding solutions
Get access to the best HR policies; this way you improve your management and operations across Dubai and the UAE.
Obtain assistance in each stage of the hiring and recruiting process (interviews, screening, and more)
Our team of experts will ensure the first-class management of your compensation and benefits.
Exclusive Features
Create awesome websites with Essentials
Comply with all the labor laws of the UAE
In Connect Group, with our team of legal experts, we ensure compliance with all the labor and employment laws of the UAE.
Explore Essentials
See our pricing
Future of design

Awesome bootstrap theme

Revolutionary design
Build Powerful Pages
Design better websites and pages.
Work with the best
HR solutions partner
Managing your workers may turn into a complicated and overwhelming process due to various reasons; especially if you are on your own. For instance, one of them is to develop core HR policies that suit both your workers' requirements and your company's needs. We will provide both for you, we have the best team of HR consultants in the UAE.
In addition, the HR team must manage various tasks such as worker management, training, compensation systems, benefits management, talent acquisition, and more. On the other hand, since there are various crucial areas in your HR department that you must manage efficiently; companies look for our HR consultancy in Dubai to have a better HR department. Therefore, delegating some or all your business activities will lead to a much more productive organization in Dubai or across the UAE.
The HR area is a dynamic part of today's business environment. That is to say, we always look for a way to innovate our solutions in the UAE. On the other hand, there are various trends and approaches to solving a specific area. Why not Conduct a Free Demo session with our experts, As we will be able to fit in providing the right solution for you with least resources.
Contact Us
by Connect Group of Companies
We have the best solutions for you
We have the best services for different industries such as:
Employer of Record

Real Estate

Staff Outsorcing

Freelance

Business Center

Company formationn search

Healthcare

Business Consultancy

Tax Consultancy
Connected Employers and Employees
Established in 2012
Obtain the most outstanding HR solutions in Dubai and the UAE
All businesses must work efficiently if they want to thrive and develop in the right way. That is to say, small and medium businesses at some point need to hire our HR consultancy services in Dubai. Why? All companies in the UAE may have issues at some points with their workers regardless of the size.
When it comes to businesses in the UAE, hiring our HR solutions may feel like delegating them is not for everyone. In the same vein, small companies may have challenges with their HR activities. In addition, they may not have enough manpower and resources to implement an effective process or to solve them.
On the other hand, small companies in the country are the most benefited from our HR consultancy in Dubai; this will allow you to save costs and improve your HR operations. Similarly, in Connect Group we offer you a tailored package suiting all your needs. It does not matter if you need HR software solutions or any other services; we will provide you with an outstanding solution. When you delegate part of all your HR department functions, you will have a more productive and smooth company. That is to say, with us, your HR staff will not have to deal with all the administrative burden and the rest of your workers will receive all their due payments and compensation on time.
In addition, our HR solutions are the best option for some businesses, our services are outstanding since they are focused to assist you. Therefore, you will have relief on your administrative activities with all our assistance and experience. We have the best HR consultants in the UAE. Here, our objective is to provide value to your company with the best HR solutions tailored to your requirements.
Large corporations tend to have a domestic HR staff; however, this does not mean they will have the required experience to deal with the challenges of managing workers. If you own a large company, you can consider partnering up with us and our HR consultancy services in Dubai; we will assist your recruitment, training, onboarding, administration, and more.
With us, you will stay updated with the best practices
If you are looking for the best HR consultancy in Dubai, we will ensure you stay up-to-date with the latest business trends. In addition, even small companies can include these trends in their practices. Similarly, you will receive various benefits when you work with us.
Get Essentials
How do we work?
Premium support
Solve your HR requirements with our comprehensive solutions, this way you relieve your HR department's workload.
Practical advice and expertise
Get access to the best experience and assistance from our team of experts, this way you will enhance your HR practices.
Grow your company
Optimize and automate your HR operations in order to boost your company's growth.
Save Money
When you outsource your HR activities, you will save administrative overheads while you still focus on your core business and customer responsibilities.
Lower limitations
Outsourcing some of all HR activities broadens your horizon and makes it possible to provide various solutions and benefits that you cannot offer as a standard small business.
Happier workers
Our services ensure your HR issues are not present in other areas of your company. The trust is that HR is extensive; even small businesses find that handling them to us is necessary.
Effectively managing risks
One important area where businesses can mitigate their risks is labor and employment law. That is to say, they tend to change frequently, and staying updated will significantly impact your workplace.
Efficient performance management
Worker development and performance are more crucial than ever to keep a competitive environment in your marketplace; with us, we will ensure you measure, use, and facilitate performance with the top metrics and tools.
Streamline important activities
It does not matter if you want to obtain the best HR consultancy in Dubai, get help in the payment process, do another administrative task, or hire your workers. You can trust our experts that will assist you.
Obtain the best
services in the UAE
If you do not have a straightforward process; your HR staff is going to be overwhelmed with the administrative burden. This may cause them to increase their workload due to the overtime hours. Therefore, if you want them to focus on other activities; you can choose our HR solutions, we will assist you to save valuable time.
On the other hand, one of the main important areas we have covered is; experience. In Connect Group we have more than 2 decades assisting businesses across the UAE.
Even if you already have a legal team in your company, you can still benefit from our HR consultants in the UAE that will help you with compliance. In addition, there are various issues related to this area where we can assist you such as employee compensation, health benefits, and more.
Your workers are the cornerstone of your business, they deserve special attention and quick response times. When you partner up with our solutions, we will provide you with flexibility in any of the types of outsourcing you are interested in. Thus, you need to look for a partner that provides flexibility with their contracting options. We will provide you with a tailored option when you need it.
Although you should not focus on price as a determining factor for your choice; it is important for you to know that HR solutions are a competitive field. That is to say, you can find a price quotation that suits your budget. However, we recommend you stay away from cheap options; it can turn into a scam.
On the other hand, our automated processes will make your company run smoother. Moreover, running your processes manually is a 20th-century thing; our HR consultancy services in Dubai will provide you with access to the latest HR solutions, which will automate all your practices in your HR department.
We provide you with
the best benefits in the UAE
Most nations, including the UAE, mandate that organizations with employees on assignment handle a compliant payroll with a registered entity and local standard. In addition, remote payroll practice is not always allowed in the UAE.
Further, an important factor of conducting business in the UAE is the calculation and withholding of the various pay deductions. For instance, you must calculate taxes, health insurance, and pensions. In Connect Group we take care of these important areas, we will ensure full compliance for the workforce of your organization.
Our team of HR consultants in the UAE is your best solution; we will provide the legal entity to run a compliant payroll with expertise in tax regulations. Thus, we will ensure an error-free process with the local government.
The immigration regulations and policies in the UAE are constantly shifting. In addition, the government is having more scrutiny regarding visas, work permits, and types of organizational activities. That is to say, it makes the compliance area the most important factor for relocating your company; further, immigration violations have various consequences for the involved.
In the same vein, instead of risking compliance problems with the UAE government; many companies decide to take advantage of our HR consultancy services in Dubai. Moreover, with this process, your employees in the UAE will not have problems with multiple entries, remote payroll, and the overuse of visas.
In Connect Group we will take care of the work permit and visa requirements avoiding any issues from the government authorities.
If you decide to carry out the HR and payroll processes on your own; the first thing you must have in mind is to set up a local entity via incorporation and registration. But this is a time-consuming and expensive process; it requires skilled legal support and account. This way you ensure the most crucial factor in this area; which is compliance with the employment laws.
There are some companies that can afford the time and cost of establishing a branch office in the UAE. However, there are some examples where taking advantage of our solutions is a better option. In addition, we have a legal entity that will handle all employment requirements and immigration for your business.
As we mentioned earlier, we have more than 20 years assisting companies across the UAE ensuring full compliance with all laws and regulations.