The most precious resource for a company is its workforce, and effective employee management methods have a big impact on how they feel about their daily lives. However, not every company has the capacity (or desire) to fully internalize personnel management. Because of this, a lot of business owners opt to outsource functions of hr.
In this article, we will be talking about the best functions of HR to outsource and increase the business' productivity. Along with increasing productivity, outsourcing parts of your HR duties and responsibilities can save your business a large sum of money and considerably enhance your employer brand.
Introduction to HR Outsourcing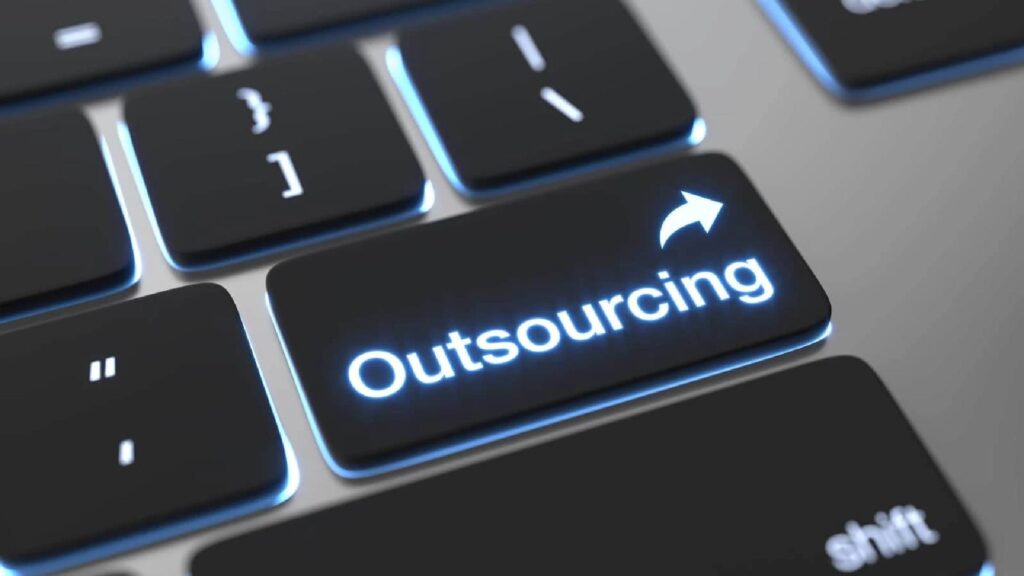 In the current era, outsourcing human resources has become increasingly common. The days when employees had to report to the office each day are long gone, and the human resources, or HR, team is no exception.
This procedure entails giving a third party control over all or a portion of a company's human resources operations. You may, for instance, assign some ancillary tasks to HR outsourcing providers. These businesses also well comprehend labor rules, which is a must for doing business successfully.
A business does not need to spend enormous amounts of energy, time, and cash on pointless administrative tasks. Similarly, you can utilize the knowledge in all facets of HR to outsource whatever you require.
Understanding the Concept of HR Outsourcing
The act of hiring outside sources to complete work that has previously been completed by company workers is known as HR outsourcing.
If you wish to outsource HR, your two primary options are HROs (human resources outsourcing) or PEOs (personal employer organizations).
PEO: A PEO employs a co-employment model, which means your employees will appear on company records for regulatory and fiscal reasons. However, you retain control over your employees' tasks, whether they might see a promotion or terminated and so forth. A PEO normally covers all of your human resources needs, while some providers enable you to select and decide which services you want. The PEO carries the full regulatory and financial burden of all your company's employment activities under this approach.
HRO: HR Outsourcing Solutions do not use a co-employment service. Your employees stay on your company's books, and you are legally liable for their behavior. HRO services provide greater freedom. For example, if you only require one or two duties, you can outsource them, or you can delegate them all to your HRO. Consequently, streamlining HR with Outsourcing.
If your company encounters any of the following issues when conducting HR duties internally, you might require outsourcing functions of HR:
Relative to other business requirements, you are spending a great deal of time on HR tasks.
Your business is subject to liability, has already been sued, and could be sued again.
You lack the resources to pay an internal HR team or hire more workers or cover their benefits.
If staff from various departments are sharing HR duties.
The internal HR team is insufficient to balance employee management with hiring tasks.
If your business is not large to employ an internal HR team, think about outsourcing.
Factors to Consider Before Outsourcing HR
Finding the proper partner is crucial if you decide to deal with an outsourcer to lessen your workload and keep you compliant. Since every HR supplier is a little bit different, you should take your time analyzing each one's distinctive offerings in order to choose the one that is best for your business. Here are some factors you must consider if you want to outsource functions of HR:
Service level: You should ensure that your partner offers a worry-free experience. Since one of your main reasons to outsource HR is to spare yourself from administrative duties so you can concentrate on your business. Depending on your requirements, you might only need to use online tools like checklists and regulations or a live chat feature. However, you should learn more about their support model if you require more direct help.
Reputation: Your business is who you employ. Therefore, when it involves HR, you should ensure that the partner you select has a track record of successfully establishing businesses. Request testimonials from clients who work in your sector or in a company with a similar size to yours. Make sure you stay up with them by getting feedback from previous customers regarding their interactions with the supplier, the accuracy and dependability of the job delivered, and HR function outsourcing benefits. If you have no references, search online for ratings or reviews from independent sources.
Experience: It is crucial that the supplier has the knowledge to keep you in line with workplace norms and regulations. Because HR issues can be complex and the repercussions for doing them wrong can be severe. Choose service providers with certified and licensed workers, as these are more reliable.
Benefits of Outsourcing HR Functions
Modern technology has completely changed the outsourcing procedure in this digital age. With the touch of a button on their digital devices, businesses may now easily outsource their services. In the majority of outsourcing situations, service providers frequently offer their own staff or workers who will interact directly with you.
Lets examine a few advantages of HR outsourcing:
Less costs: Due to cost considerations, many businesses outsource their functions of HR. Such service providers are highly favored because they already have a pool of brilliant personnel, deep understanding of the sector, and the newest technologies to deliver the outcome your firm needs. You can use this cash for the top priorities of the firm for long-term success without expending a lot of time or resources.
More time: Time savings is another advantage of outsourcing your human resources procedures. By outsourcing, you can give the task of hiring to a different HR supplier who has greater expertise or experience. They handle every step of the process. Including screening resumes for relevant keywords, conducting interviews with applicants, and using internet job boards to discover suitable candidates. This ensures that you are working with the proper professional. Even though you can participate in the final assessment before onboarding a candidate.
Quality control: You will not have to worry regarding quality control any more thanks to HR outsourcing. The decision of outsourcing HR operations is entirely up to the independent services and tools you decide to use. You will not need to recruit someone internally to make sure that the undertaking works successfully. Because they will take care of finding you quality hires.
Flexibility: Outsourcing makes it simple for you to find and engage the suitable professional to handle these adjustments. Additionally, it enables you to have a minimal, dependable, and effective budget.
Key HR Functions Ideal for Outsourcing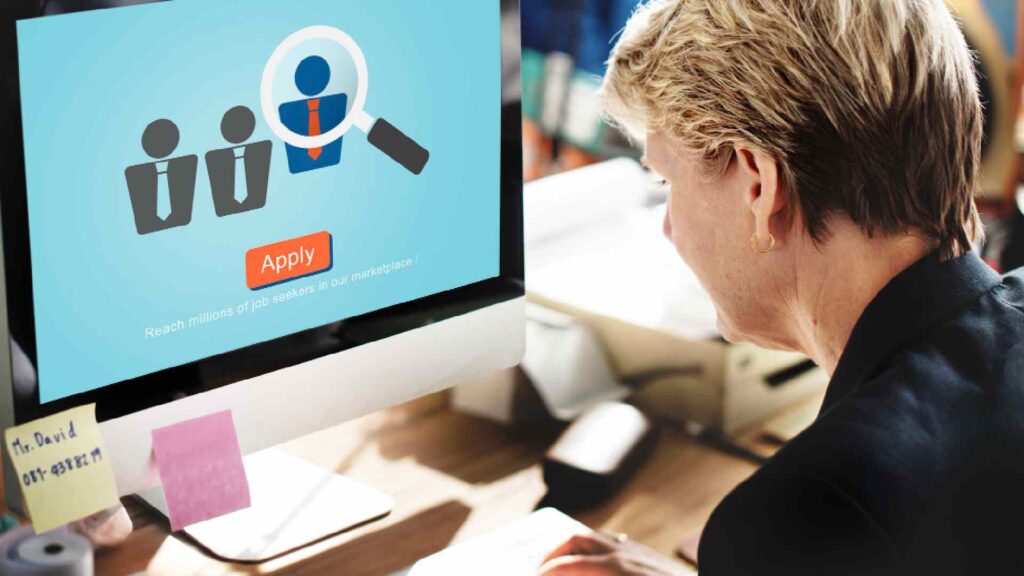 Consider the subsequent list of common outsourcing functions of HR if you believe your company could benefit from it. Also, see if your requirements match those of outside HR specialists. Just the most basic HR outsourcing duties are here below. Some service providers provide a wide range of additional services including:
Compliance: Compliance is making sure that all rules and guidelines are followed. Depending on the sector, type, and scale of the business, these regulations will change. You will have the most recent knowledge of legislation close at hand if you have an outside HR team to manage these responsibilities. By using HR outsourcing services, you can gain access to professionals who can write employee handbooks, assist in formulating policies, and manage employee documentation, safety manuals, and training initiatives.
Performance management: The term "performance management" refers to keeping an eye on employee behavior and providing feedback. The creation of a performance evaluation system, handling performance issues, keeping up with employee files or records, and supporting supervisors and managers during performance reviews are other HR outsourced performance management services. This is an additional HR task you might think about outsourcing because it helps to increase employee motivation.
Payroll Processing and Benefits Administration
Payroll operations are a full-time occupation in and of themselves because they can be tedious and complex. Payment management becomes more difficult as an organization's workforce grows. It frees up space for you to concentrate on business strategy by outsourcing this crucial process with its several moving components. Including hour-tracking, perk deductions, wage and tax filing, reports, and more. Payroll administration services with an HR outsourcing business include:
Payroll setup
Payment tax filing
Timely processing
Online payroll submission
Automatic standard deductions
Standard payroll reporting
Time and assistance support
According to the Society for HR Management (SHRM), the typical HR professional spends between 25% to 30% of their time investigating and overseeing employee perks that preserve employee happiness while protecting their organization's bottom line.
Why spend so much time on something that can happen swiftly and effectively by working with a reputable benefits administrator? An outsourcing provider can offer welfare programs benefits.
A comprehensive benefits package for employees that includes health insurance, a pension scheme, and other benefits can help retain current staff members and provide your business a recruiting advantage. Benefits management, however, can be challenging. Many businesses outsource the management of their employee benefits to save themselves the work of researching plans and adhering to benefit laws.
Recruitment and Talent Acquisition
Without a question, one of the most important processes in any organization is the hiring procedure. Talent acquisition is quickly evolving into a more complex process. This, as a result of the large influx of professional jobseekers into the employment market today. Therefore, outsourcing recruitment and talent acquisition is one of the best decisions and organization can make.
The ability to get around the toughest obstacles to effective recruitment, access to a pool of established, suitable applicants and a specially created candidate assessment tool, gives an organization today the best chance of hiring the right people in the shortest amount of time.
In addition to providing an organization with immediate access to a facility that neutralizes these threats, outsourcing your company's recruiting process also guarantees that businesses receive the best support in the market, eliminates delays in their recruiting turnaround time, and creates a pipeline of talent. Mass hiring and background checks are also a feature for most outsourcers of functions of HR.
Temporary staffing is a crucial component of many corporate strategies throughout the years. Since it allows them to more effectively handle labor demands as supply and demand fluctuate, temporary employment is crucial to the bottom line of many businesses. This adaptability may make the difference between an annual profit and a loss. Outsourcers will work with your company to deliver the necessary workers in a couple of days. This, if the company ever needs highly qualified, temporary employees.
Employee Onboarding and Offboarding
Two fundamental HR processes, employee onboarding and offboarding, are becoming more significant. When a job applicant decides to accept a position, onboarding starts. It includes all the procedures necessary to successfully deploy and make productive a new employee. Offboarding entails a worker being let go from a company This can entail a process for staff members to share expertise.
Onboarding is unquestionably receiving the majority of the current focus in HR technology. Employers are keen in retaining workers because it is expensive to find and train new employees in a labor market that is competitive. Half of all senior recruits fail within 18 months, according to research, while half of all hourly workers quit their employment within 120 days. Poor onboarding is partly to blame for this problem.
Offboarding aims to facilitate a smooth transfer and encourage the departing employee to contribute knowledge. The management systems coordinate every step of an exit and frequently undo what was done during onboarding.
With the support of an outsourcing company of functions of HR, onboarding and offboarding can go swiftly. These professionals make sure to train the new recruits, so the company can increase its productivity as soon as possible. Businesses are delegating their onboarding and offboarding procedures at an increasing rate since doing so has many advantages.
For a variety of reasons, businesses opt to outsource the onboarding and offboarding procedures. The first is to make these procedures less expensive. This will free them up from having to spend time onboarding new staff and offboarding fires. Consequently, allowing them to focus on other aspects of the business. The final reason is to fasten the process.

If you want to outsource functions of HR, Connect Group is here for you. Get in touch with our team and start the process now!