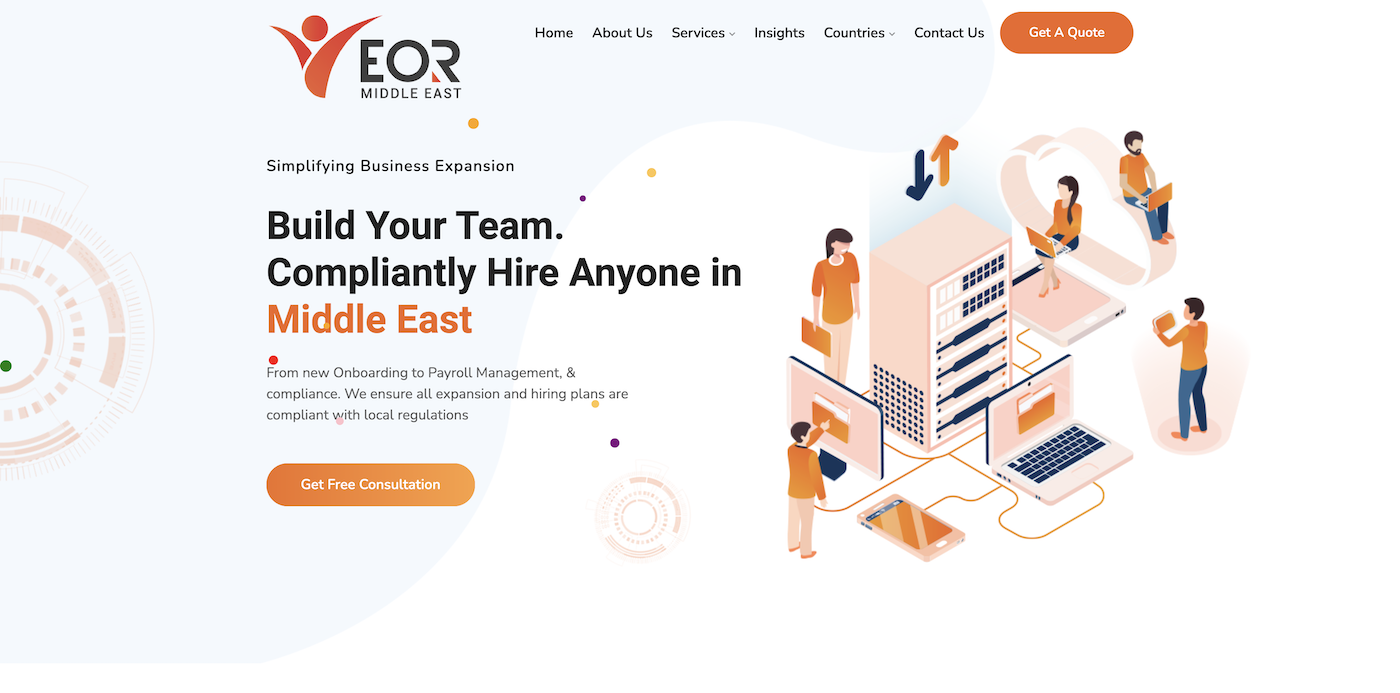 Contact our team and you will receive the high-quality business services that your company requires.
Go to EOR Middleast
Get the most favorable EOR service with

EOR Middle East
Having a comfortable space to work can allow you to operate your company smoothly.
With our Employer of Record services, we assist businesses throughout the Middle East to hire their workers. In addition, we help them by hiring the workers on the organization's behalf in countries where they do not have a local subsidiary. That is to say, in EOR Middle East we handle HR and employment activities; this allows you to focus on your day-to-day tasks.
We are here to help you hire the brightest employees in Middle Eastern countries. Similarly, with our help, you can automate onboarding, payroll, and compliance.
On the other hand, we can take care of all your staff's immigration and visa requirements with our solutions. Further, we also offer assistance in all immigration aspects to companies located in the Middle East and individuals based in the UAE.
Here, we offer you a complete range of solutions focused to assist your organization to enter new markets in various countries in the Middle East. Let's observe the areas in which we can assist you:
Professional Employer Organization – PEO Services.
Employer of Record, EOR Services.
Remote Worker Hire.
Contractor Hire.
Relocation Services.
Immigration Services.
HR Management.
Payroll Outsourcing.
We want to help with your business requirements in regards to your relocation to the Middle East. Therefore, our team of specialized experts will allow you to find, source, manage and pay a solid workforce in the country you want. In addition, we ensure full compliance with the local regulations and laws due to our legal and HR experts.
In conclusion, our relocation and destination solutions were created to make the transition process as easy as possible.