There is good news for Golden Visa holders. Now they can obtain a Dubai driving license without attending driving lessons. If you are one of them, the procedures are going to be easier for you. However, you will need a proper assistance.
In this article, you will learn everything you must know about how you can get your driving license without training if you are a Golden Visa holder. Let us observe:
What is the Golden Visa?
Who qualifies for a Golden Visa?
How much is the cost of the Golden Visa?
Driving in Dubai: Good news for Golden Visa holders
What countries benefit from these exemptions?
What are the fees to obtain a driver's license in Dubai?
Knowledge you should have
Documentation you need to provide
How can Connect Group help you obtain a driver's license?
What is the Golden Visa?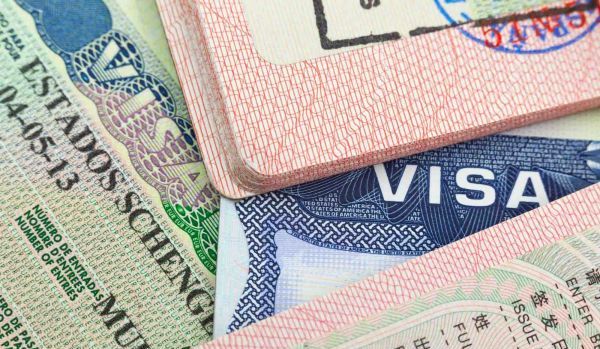 The Golden Visa is a legal document that allows foreigners to stay in the country for an extended period. Hence, individuals can apply for the most convenient visa program for them in the UAE. For example, the most prevalent is the UAE work visa.
This visa allows an employee to be sponsored by a company and gain residency for two or three years. However, there will be consequences for people who work without this permit.
Hence, the most attractive part of the UAE Golden Visa is that it guarantees legal residency for 5 to 10 years. This is quite enticing to foreigners who want to reside in the UAE but do not want to bother about renewing their visas all the time.
Additionally, Connect Group can provide you with all the information you need about the Golden Visa.

Who qualifies for a Golden Visa?  
Only specific people can apply for a 10-year visa. For instance, these people are:
Investors
These individuals must have at least AED 10 million in public investment, either in the form of an investment fund or a firm. However, at least 60% of the total investment must not be in the form of real estate.
In addition, the money invested must not be borrowed, or in the case of assets, investors must accept full ownership. Furthermore, they should be able to keep the money for three years. Moreover, when each partner invests AED 10 million, the 10-year Golden Visa can be extended to include business partners.
As a result, the holder's spouse and children, as well as one executive director and one advisor, may be included on the long-term visa.
People with specialized skills
Individuals with specialized talent, furthermore entrepreneurs, can apply for the visa. For example, doctors, researchers, scientists, investors, and artists. Following accreditation by their respective departments and areas, these people may be awarded a 10-year visa, with the visa also extending to their wives and children.
The standards for the 5-year visa are basically identical for investors. The only distinction is that the needed investment is set at AED 5 million.
What are the opportunities for those with specialized skills?  
To be able to apply for residence, anyone in the specialized talent category described above must meet specific conditions. Namely, scientists must be recognized by the Emirates Scientists Council or be recipients of the Mohammed Bin Rashid Medal for Scientific Excellence.
On the other hand, cultural and artistic people must be accredited by the Ministry of Culture and Knowledge Development. Aside from this, remarkable abilities must be proven by patents or scientific research published in a peer-reviewed publication.
Additionally, doctors and specialists must meet two (at a minimum) of the following requirements:
A PhD degree from one of the world's top 500 universities.
An award or certificate of appreciation in the candidate's specific field.
Contribution to major scientific research (in the applicants' field).
Articles or scientific books that have been published in distinguished publications. It is important to highlight that these publications must be in their respective work fields.
Membership in an organization related to the candidate's field of expertise.
Students and international people 
Outstanding high school and university students can apply for a 5-year resident visa in the UAE. Students from top high schools in the country (minimum grade point average of 95%) and students from select institutions with a GPA of 3.75 or above upon graduation.
In addition to the foregoing, international people seeking to establish a business in the UAE may apply for permanent residency (5 years) under the Golden Business Visa scheme.
How much is the cost of the Golden Visa? 
Another significant component of the Golden Visa is the amount you must pay for this document. The charge varies based on the validity of the visa. Generally, you will need AED 4850 for a 5-year or 10-year Golden Visa.
In addition, you must include AED150 for application fees and AED1000 for issuance. It implies you will have to pay a total of AED6000. It is worth highlighting that the UAE government determines the period of the 5 year or 10 year Golden Visa.
Moreover, Connect Group can offer you great help on how to obtain other visas and licenses. For instance, we can assist you with matters such as the trade license, and more
Driving in Dubai: Good news for Golden Visa holders 
According to the Roads and Transport Authority (RTA), Golden Visa holders do not need to undergo training before obtaining a driver's license in Dubai. This applies to those who already have a driving license from their home country.
Hence, it is an advantage if you are a Golden Visa holder and you are of legal age to drive and in good health. This is because you only have to present your valid driver's license and pass the knowledge and driving tests. You are no longer required to attend driving schools.
Spending less money  
Dr. Marvin Felix, a Filipino ex-pat and Golden Visa holder, hailed the decision. This is because it "would reduce the cost for qualified ex-pats to get a UAE driving license." Also, he said that he considers it would be preferable for some to attend driving lessons.
As a result, they are going to be more familiar with UAE roads and driving systems. Dr. Felix obtained his driver's license by taking driving lessons. Dr. Mona Iris Janairo agreed with this opinion. She says that it is necessary to take driving lessons "to reinforce road safety."
In addition, Dr. Ian Victor M. Aquino, another Golden Visa recipient, praised RTA's effort. He stated that the RTA's latest move is excellent news for Golden Visa holders. He said that he has to take multiple driving lessons to obtain a license.
Priority services  
Meanwhile, Emirates Driving Institute (EDI) has announced that it is now giving Golden Visa holders fast-track driving training.
Amer Ahmed Belhasa, Chairman of EDI Group of Companies and vice chairman of the Belhasa Group of Companies, said that this is a great help.This is because the fast-track driving training and direct exam for experienced and inexperienced Golden Visa holders help them become safe and skilled motorists.
Hence, Golden Visa holders who have original automobile driver's licenses from their native country are lucky. They can only take the RTA knowledge exam and the final road test without attending training. Nevertheless, non-experienced holders can enroll in a novice driving school by picking from a variety of training dates and driving packages.
What countries benefit from these exemptions?
The change will benefit Golden Visa holders from India, Pakistan, the Philippines, Sri Lanka, and other countries. These countries were not previously protected by the exemptions on switching foreign driving licenses.
Previously, only residents of certain countries could exchange their home-country driving license for a Dubai driving license. Among the beneficiary countries were:
Australia
Austria
Bahrain
Belgium
Canada
Denmark
Finland
France
Germany
Greece
Ireland
Italy
Japan
South Korea
Netherlands
New Zealand
Norway
Oman
Poland
Portugal
Qatar
Romania
Saudi Arabia
South Africa
Spain
Sweden
Switzerland
Turkey
UK
USA
What are the fees to obtain a driver's license in Dubai?  
According to the RTA website, applicants can apply for the Knowledge Exam after opening a traffic file and paying the following fees: AED200 for RTA test fees, additional AED20 for knowledge and innovation fees. However, if someone wants to arrange an appointment within 48 hours of submitting their request, the cost is AED320.
Service fees  
Driving a learning permit for a motorcycle, light vehicle, or light automatic vehicle will cost AED100.
A driving learning permit for light buses, heavy buses, light equipment, heavy equipment, and heavy vehicles will cost AED200.
AED200 is the price to open a traffic file
Handbook: AED50
The electronic eye test will cost between AED140 and AED180
Driving license fees
For a new driving license (for those under 21 years old), the cost will be AED100.
AED300 for a new driving license (for those 21 years old and above).
Knowledge and innovation fees: AED20.
Adding a new cost category to driver's licenses
AED200 new license fees
AED20 Knowledge and Innovation fees
How long does this process take?  
RTA website: 5 minutes
Driving institutes: 10 minutes
Knowledge you should have
Applicants in the UAE must attend lessons (both theoretical and practical) and pass three examinations as part of the application process:
Theory examination
Parking evaluation
The road test
However, according to a tweet on the RTA's, people with a Golden Visa can get a license easily. They can get it without taking lessons provided they pass a knowledge exam (theoretical) and a road test. Also, our agency can assist you through this process. Contact us to know all our services.
Documentation you need to provide
According to the RTA website, Golden Visa holders who present the following documents can get a Dubai-issued driving license:
The entire Emirates ID
A copy of their prior valid driver's license
The results of their knowledge and road tests
Additionally, residents of Dubai who are over the legal drinking age and in good health can apply for this service.
Documentation for specific applicants
Diplomats should submit:
Diplomatic passport photocopies
Authentic Emirates ID
A diplomatic card replica for embassies, consulates, and international organizations
A copy of a Ministry of Foreign Affairs letter that is valid for at least six months is also required
Documentation for women who are pregnant:
A copy of the doctor's permission letter
For determined individuals:
A copy of the licensing agency's certificate of transfer to the doctor
(Nevertheless, please keep in mind that the consumer needs to go to Rashid Hospital for the medical test).
For Emiratis who don't have a family book:
A copy of your current passport
A duplicate of the legitimate "Marsoom"
For the son of an Emirati lady who holds an Emirati passport:
Birth certificate (a certified copy)
A copy of your current passport
A valid letter from the General Directorate of Residency and Foreigners' Affairs is also required
For holders of golden residency who have a valid driver's license from their home country:
A copy of the customer's prior valid driver's license, as well as the results of the knowledge exam and road test
How can Connect Group help you obtain a driver's license?
Undoubtedly, Dubai is working to improve the quality of life for its foreign nationals. As a result, Dubai Golden Visa holders have this great advantage if they want to drive freely in this emirate. If you are want to become one, we can provide you with proper guidance.

Connect Group helps you get you one of the best companies to assist you in obtaining your Golden Visa. Then, you will enjoy the benefits that this permit offers. In addition, if you have any inquiries, our professionals are ready to answer them.
Would you like to contact Connect Group to obtain more information? If you have any questions, email us at contact@connectgroup.co, and you will talk to one of our representatives who will answer your questions.