Find the Best Office Space for your Company

with Connect Business Center Services
When forming a company in the UAE it is important to know the rules and regulations of what office, warehouse or retail space is required in order to obtain your license. There are limitations depending on things such as company activity, visa quota and also where you are actually setting up.
Connect Business Center Services offers you the most affordable choices regarding furnished and unfurnished office spaces across idea locations in Dubai, UAE or Middle East . Our team can provide you with a wide range of different options, including Flexi desks, furnished/serviced offices of all sizes, and many packages tailored to fit your needs.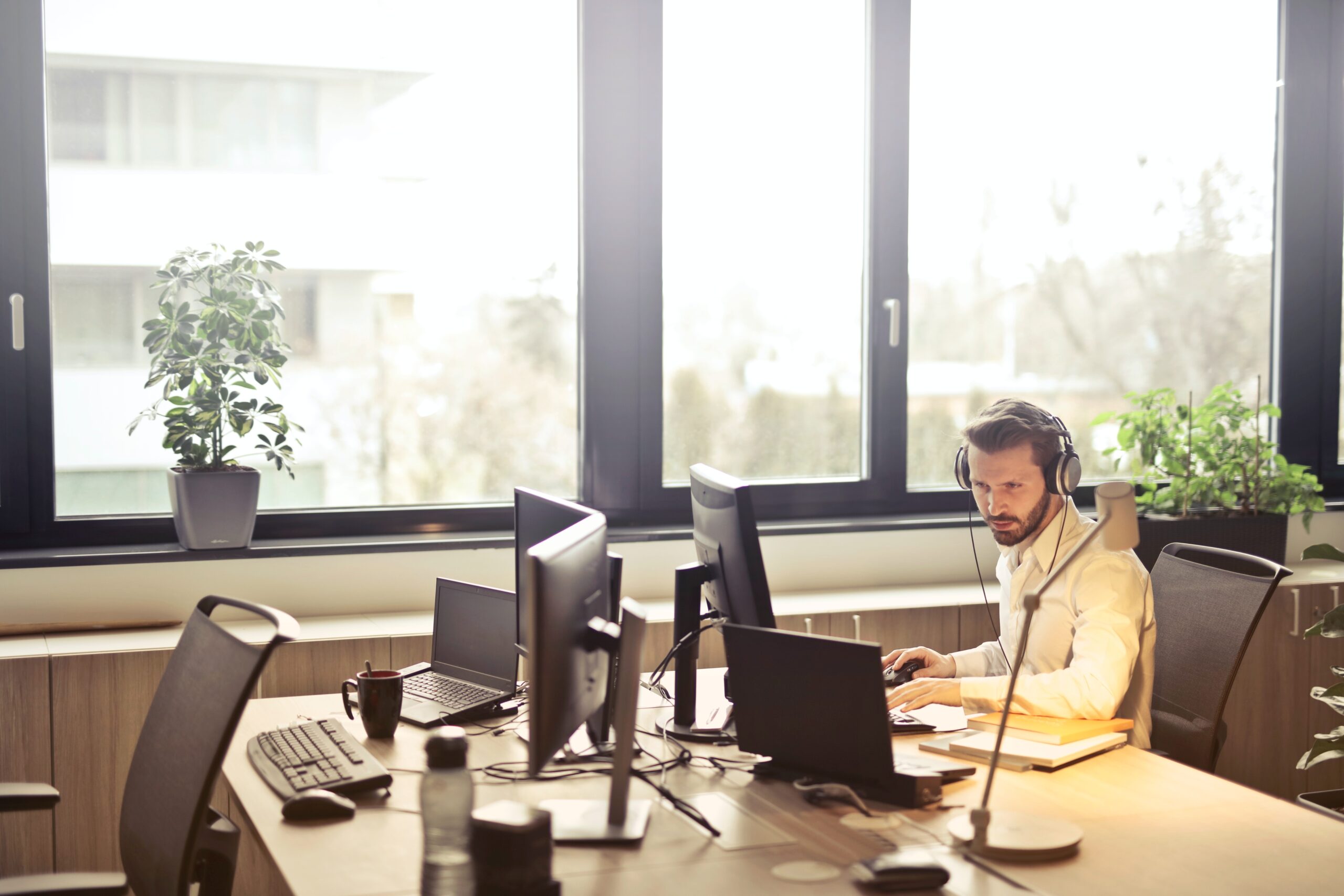 With Connect Business Center services you can obtain benefits like:
Are you looking for
the best business Center services
in the industry?
Obtain serviced offices, commercial spaces and desk packages to cover all your business needs in Dubai
Choose between many different options, from Flexi desks to fully furnished large office spaces.
Get the excellent office space you need by paying affordable prices for start-ups, SME's
Exclusive Features
Create awesome websites with Essentials
Get access to the best business center in the UAE
Discover how you can take advantage of our spaces and experience the best work environment in Dubai and the UAE.
Explore Essentials
See our pricing
Future of design

Awesome bootstrap theme

Revolutionary design
Build Powerful Pages
Design better websites and pages.
This is how you can take
your business to the next level
Here are 4 types of office spaces we offer you:
That is to say, this is a great place for remote or freelance workers trying to work out of their homes.
• Physical and Collaborative: collaboratively physical shared office spaces, are also known as co-working spaces. Further, these types of spaces are established in an office that allows the worker to work closely and together. Similarly, this shared office also grants the opportunity to entrepreneurs for their startups to have an office space.
In addition, this allows you to save a lot of money because you will not have to create it from the ground up.
• Virtual and Collaborative: these shared virtually interactive shared office spaces are environments and resources that online employees use in order to communicate in real-time together. For instance, these digital workspaces may include whiteboards, videos, virtual meetings, or any interactive collaboration space in real-time.
• Virtual and Shared: this collaborative workspace is basically a simulated world where you share information with your colleagues. In addition, the room is interactive, but it is not used in a collective way instead, it is used, handled, and shared by individuals.
And since the United Arab Emirates is increasingly becoming more decentralized; the demand for these spaces has only begun.
Contact Us
by Connect Group of Companies
Working with us you obtain the best
We have the best services for different industries such as:
Employer of Record

Real Estate

Staff Outsorcing

Freelance

Business Center

Company formationn search

Healthcare

Business Consultancy

Tax Consultancy
Connected Employers and Employees
Established in 2012
The best way to access the best business center hassle-free
In Connect Group we offer you the best business centers in the UAE with a dedicated staff that will take care of your requirements. Therefore, if you want to establish your company in the UAE, we have your needs covered. Likewise, we also cover the different problems that may arise after setting up your business.
We can assist you in different areas:
Office Management Services: we can assist you in the business management area. In addition, we understand that running paperwork and procedural activities may distract you from important activities. That is to say, we will take care of your office management while you focus on your customers.
IT services: we provide IT services for companies that rely on the internet. Further, almost all businesses require some type of internet assistance. Therefore, we will take care of it and manage your social media and website. In the same vein, we will take care of your SEM and SEO needs.
Administration Services: we provide a front desk receptionist to your private office in the UAE. Subsequently, your receptionist will receive, your guests, clients, and any packages or mail. Certainly, we also provide an experienced secretary if you require a professional to assist and guide you.
PRO Services: our company formation services and specialists have been working with the government authorities of the UAE for more than 20 years. Thus, that led us to achieve a good working relationship with different government agencies. That is to say, our Public Relations Officers (PRO) will assist you to solve your business problems.
Company Formation Services: we provide business formation services for foreign nationals and UAE citizens. In the same vein, when you work with us you eliminate the need of being present in the UAE to start your company.
Due to our more than 2 decades of expertise, we will provide your business with the best Business Center in Dubai and the UAE. Similarly, with us, you will obtain all the benefits that will allow your business to grow efficiently. On the other hand, we will make sure you receive all the required assistance from the best specialists.
Some of the packages we offer you are executive offices, coworking spaces, meeting rooms, and e-packages. Likewise, all of them come with different perks you need in order to work efficiently such as reception services, high-speed WI-FI, and more. Similarly, we also include optional elements such as professional housekeeping, free parking, and others.
This will be the best decision of your life
Take your business to the next level and start discovering what our shared offices, co-working spaces, meeting rooms, virtual offices, and executive offices have to offer to your business.
Get Essentials
How you can get started?
Explore
With us, you can find your ideal workplace in Dubai by booking a visit or taking a tour in one of our business centers. That is to say, we also offer private office spaces available for you in any location you want in the city.
Reserve
In order to reserve one of our spaces, you can reach us in person, via cellphone, or online.
Move in
You just need to take your work gear and move to your fully-service office location. In addition, we optimize them for your business needs hassle-free, fast, and simple.
What are the benefits of working in our business centers?
You will have several options
Comfortable, cost-effective, and open private spaces to work.
No need to start from nothing
We already have fully furnished coworking spaces.
Get access to comfort itself
We have the best meeting rooms facilities.
Stay connected 24/7
Stable internet connection and high-speed WI-FI.
A modern workspace
Collaborative, creative, and energetic collaborative environment.
Grow your brand:
Massive networking opportunities.
We are more than a
business center provider
Individuals working in our business center have more decision and power over what they want to focus on; the types of clients they encounter, the activities they do, etc. Further, our experience has led us to affirm that we see more interest in the tasks they do when they have this type of flexibility, and they are more accomplished when the tasks are done.
That is to say, they will be more rather than doing it because their boos told them to do so.
This office space has a different structure that creates the routing of the workers and at the same time allows them to do what they want. In addition, because you are paying for that space; it is expected that you work in the actual space, and work to get the benefits of your salaries or wages.
In other words, because every occupier is on the same focus as you at the office space, everyone will have better communication. That is to say, in our Business Centers the open location plays a crucial role to assist you to network, but the joining and convergency encourage a sense of camaraderie that you do not obtain everywhere.
In our office spaces in Dubai, there is no need for you to equip where you will work, you just need to rent it as long as you will like and need it. However, if your team produces physical goods; and only you must meet with customers or discuss business plans; you can rent any space at our business center that will allow you to have everything you need for a professional meeting.
Therefore, you will increase your company's prestige and branding. Certainly, you must always consider the location so you can start obtaining the advantages. In the same vein, you will have no need to show up for work during weekends or holidays. Thus, you can only start working whenever you want to.
Types of
private offices
we have for you
These types of offices come in a "Grade A" condition; that is to say, the client is responsible for installing their own internet cabling and connection, partitioning the breakout areas, meeting, furnishing the area, etc. In the same vein, this is the best option available for companies who want to decide over their costs and customize their private office space in Dubai.
On the other hand, this type of standard office space is leased on a cost per square foot area usually on a yearly basis, service charges, and rent. Likewise, the occupiers can take advantage of the interiors fully based on the requirements of the lease; except in certain situations where the landlord's approval is necessary. Certainly, most of the time the renter is expected to maintain and manage all facilities including furniture installing, space planning, setting up telephone and IT networks. In addition to paying service expenses and utility bills.
This type of office is already created and is ready to move in from the day you want. In other words, with everything you need from broadband and reception services. That is to say, all you must do in order to start working is to take your office gear or your laptop and move in. Similarly, this is the best solution for teams and organizations looking for a temporary and flexible space.
Further, we also suit these to different business needs. Likewise, they are ideal for companies looking to decrease expenses and overheads by balancing stability with flexibility. On the other hand, serviced spaces have become really popular and recognized in the UAE for businesses looking for a workspace.
Although every company has different requirements and needs; with this option, you will save a lot of money.
Certainly, managed offices are another good alternative to serviced offices. Moreover, they are operated by a third-party entity and are paid on a monthly basis. In addition, they offer much more freedom when it comes to fit-out and branding.
Similarly, they offer more security and privacy than serviced offices; since you will not have to share your office space with other organizations. And like a serviced office, we deliver this type of space, as a service. However, this could be a great option for companies outgrowing coworking or serviced offices.
Further, managed offices are basically a blank canvas that organizations can tailor to your business needs. This means you can decide everything from the design to the layout. So, you can decide to make it private if you prefer. In other words, these types of offices are a good option for SMEs, start-ups, and scaleups looking to make a comfy space, without hassle and upfront costs.