Many businesses desire to relocate their employees to Dubai because they want to start a new office there or maybe they want to expand into a different market. Whatever the motivation, it is crucial to understand how to complete this procedure without too much difficulty. Therefore, the best alternative to do so is hiring employee relocation services.
In this article, we will be talking about employee relocation services. Here, you will see why the relocation services in UAE can be essential for your business. Hiring the best relocation services provider can give you the benefits you need when expanding to a new region. Therefore, making this investment can be great for your company.
What are the benefits of employee relocation in Dubai?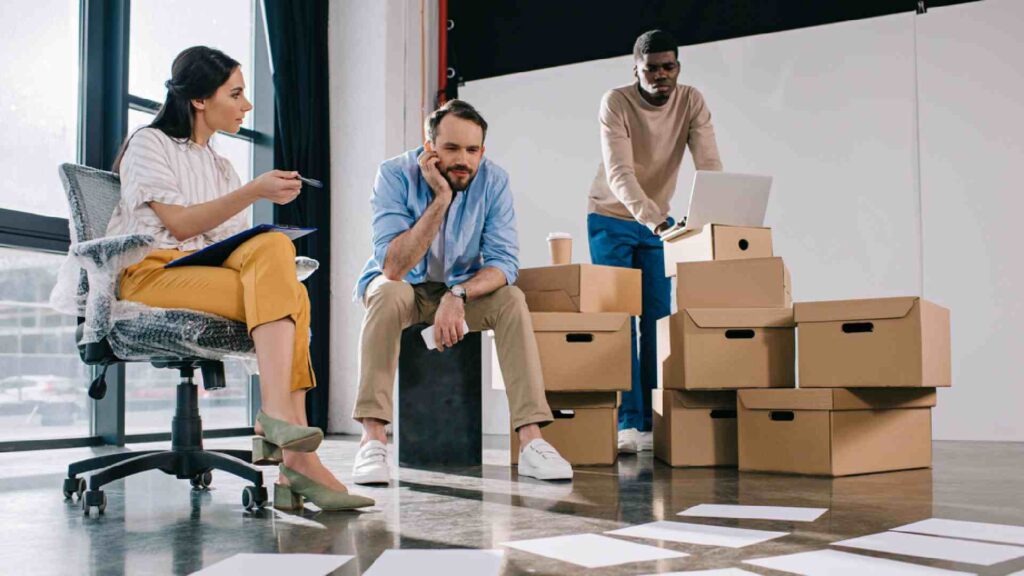 Your business may benefit greatly from choosing the service of employee relocation to Dubai. This, because you will not have to worry about processing paperwork. Also, you can forget about handling issues like finding housing for your staff because the agency will manage everything. In this way, you will be able to make the most out of the recent Dubai business opportunities.
Here are some of the advantages of doing employee relocation with an agency:
Quick alternative: It may take weeks or even months for an employee to adjust, therefore using relocation services is the best option if you need a quick fix. In order for you to have your employee in Dubai as quickly as possible, the firm will ensure to organize everything and will deal with any unavoidable hiccups that may occur.
Intercultural coaching: Your employees may find it challenging to live in Dubai, especially if they are from a western nation where the customs are significantly different. Therefore, you must ensure that your staff can adjust to the local culture before relocating them to the UAE. Corporate relocation services can help with:

Tools to understand cultural and social context.

Social acceptance behavior.

Work environment adaptation.

Easy employee set-in: The employee who will reside in Dubai must have access to everything they require for a high standard of living there. With the help of relocation services, you can offer a place to reside, utilities for the home, licenses and permissions, among other things.
Adapts to requirements: The relocation companies in Dubai assist corporations in finding the ideal solution for their business so that their staff feel comfortable and ready for work. Therefore, it will adapt to your and your employees' requirements.
Immigration and Visa Support of Employee Relocation
The immigration process might be difficult for personnel sent by Dubai relocation companies. With the employee relocation services, the organization can ensure a smooth transition. Also, make the process easier for employees who are moving to the UAE.
Having immigration guidance may aid you in respecting and adhering to the ethics of outsourcing. It is critical to follow the specified standards and rules in order to have your staff members without incurring any penalties.
Dubai is a popular destination for expatriate employees because it is a very busy city with many chances. It is also an excellent location for enterprises because it allows them to develop into a new market.
Nevertheless, any expat who want to work in the UAE must obtain the necessary papers, which may be a lengthy and time-consuming process. As a result, the relocation service is extremely beneficial because it may aid you in areas such as:
Work visa process.
Work permit process.
Dependent visa.
Residency visa.
Emirates ID.
What are the policies for employee relocation?
When sending a worker to a job in another nation, keep in consideration that you cannot force them to do so. Workers have the right to refuse. Furthermore, after your person has taken a position in the UAE you must follow local regulations and laws that protect their rights as your staff member.
As a result, it is critical to learn about UAE labor law so you can start crafting appropriate contracts. You must also provide them with a competitive remuneration package that goes according to their specific needs. You may be confident that if you protect their rights and provide excellent incentives, they would gladly work for your company.
In the UAE, there are two popular employee relocation policies:

Tiered approach: The business can easily choose which workers get which benefits package with a staggered program. According to research, any relocation policy comprises four layers on average. This ensures that each benefit package is sufficiently diverse without introducing undue administrative complexity. Businesses also utilize policy levels to monitor relocation expenses.
A-la-carte approach: On the other hand, an a la carte or policy is a replacement to using a tiered policy. This is ideal for companies who want to be extremely selective about what perks they offer to their employees. You have the discretion to decide which benefits to provide for each relocating employee. This, depending on the reason the employee is relocating, the distance they are traveling, or even just their financial situation.
What process should be follow for employee relocation?
Like in any other country in the globe, if you are an immigrant and want to live here, you must follow a number of regulations that are determined by each nation's immigration laws. However, managing immigration procedures is a difficult effort. Therefore, the best course of action is to turn to a business that offers relocation services, in this case for employees of a corporation.
The UAE's immigration and labor regulations, on the other hand, set down specific standards for an individual to be able to operate legally in the nation. Additionally, there are additional requirements that apply to all workers generally, like:
Obtaining a work permit: The MOHRE work permit is the primary need for being able to work lawfully in the UAE. When a work permit arrives, MOHRE also holds necessary classes for employees in TAWJEEH facilities in the UAE, teaching them about their liberties and obligations.
Work visa: Another important process for relocation is providing employees with the proper work visa. In this way, they will be able to live, obtain their work permits, and operate in the UAE without problems. Along with the employee relocation services, you will also obtain visa services in UAE that will help you with this.
Accommodation: Providing your staff with proper accommodation is essential. Therefore, when employers hire relocation services in UAE, they can obtain this benefit. In this way, you will have another process covered.
What are the different types of relocation?
Depending on the needs of the business, various areas of staff relocation to Dubai may be handled by the service. Let us look at a few of the various migration options that are available:
Individual relocation: This type of relocation includes only the employees.
Family relocation: It applies when the employee needs to relocate with their family as well.
Vehicle relocation: Some companies provide this service to relocate vehicles for the company.
Pet relocation: Pets can also obtain relocation services along with families.
Also, there are common relocation packages in the UAE:
Lump-sum compensation includes a single payment for the worker to cover all process-related expenses. Although this kind of relocation solution is the most straightforward, the outcome is not always the greatest.
Limited-budget package where the corporation will only invest up to a certain amount. As a result, the employee relocation company will have a rough estimate that you can use.
Lastly, you can obtain complete packages for higher-level staff. These include higher prices as a result of a higher demand relative to the prior ones.
For what purpose can you use relocation services?
Employee relocation to Dubai could have a number of benefits, but it is especially beneficial for businesses trying to expand and reach new markets that would enable them to boost their revenue. Here are the reasons why most companies use employee relocation services:
Branch establishing: A moving company that offers comprehensive business setup services can be of use to you. You must be aware of everything an agency may do for you if you intend to open a branch in Dubai:

Provide budget allocations.

Prepare living cost allowances.

Expenses management assistance.

HR support: You can get support for your HR department when you search for a relocation agent in Dubai because you need help with the on-boarding procedure and with additional support. As a result, the relocation solution not only guarantees an easy transition for your personnel but also supports you with special HR management packages at each subsequent stage.
Executive support: When a company decides to relocate an employee to Dubai, it can get in touch with a professional company to help ensure the relocation of managers and their families will go well. Relocation services are ideal due to their cost-effective alternatives that attempts to meet needs. For executives, it is the ideal answer because it enables them to focus on their work while the company takes care of promptly settling them.
Employee Relocation Specialists Ensuring a Smooth Transition for Your Staff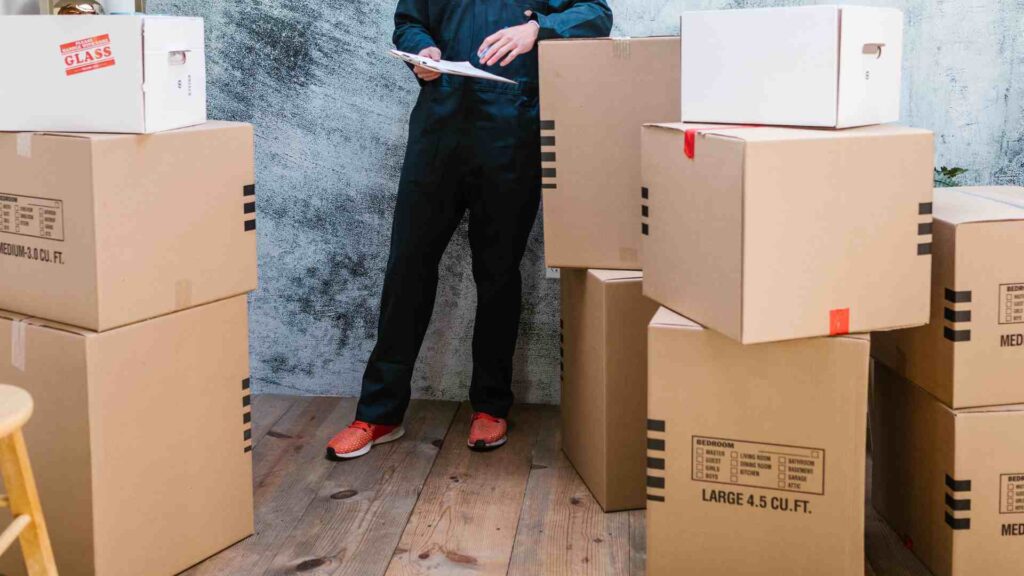 Your organization may have difficulties while relocating an employee because there are several details and paperwork requirements to be taken care of. This is why getting aid from professionals is always beneficial.
Hire a provider to handle the work on your behalf rather than your business doing it directly. By doing this, you will save a ton of time and effort that you can use for other profitable endeavors.
As a business person, you should keep in mind that entering a foreign market for the first time is not a simple undertaking. Everything is new right now, new nations, new regulations, new traditions, etc. Therefore, it goes without saying that a business that offers employee relocation services, such as an Employer of Record, will make it easier for you to enter the UAE market.
Connect Group can offer you top-notch employee relocation services, because we have experience working with businesses who are seeking to break into the UAE market and need personnel there. Our team of professionals is on hand to address your questions and assist you throughout the process.

If you want to start working with us, give us a call at +971 43 316 688. Also, you can send us an email with the details of what you need at contact@connectgroup.co.