Get access to

the best IT audit and consulting services

in the UAE
In today's business environment driven by information, businesses must frequently assess their ability to protect information. Further, this not only includes security development and protocol procedures but also the availability of information to authorized entities or individuals.
In the same vein, the purpose of IT audits is to decide how effectively a business is keeping these protocols and provide direction on how to improve. Likewise, efficient IT audits assist companies to improve their internal security and procedures but also achieve their IT objectives and goals.
In Connect Group we help companies understand important risks and how well they are doing in controlling these risks. Our professionals provide insight into the crucial threats in today's highly complex practices. In addition, we offer you a massive range of solutions for IT audit co-sourcing and outsourcing.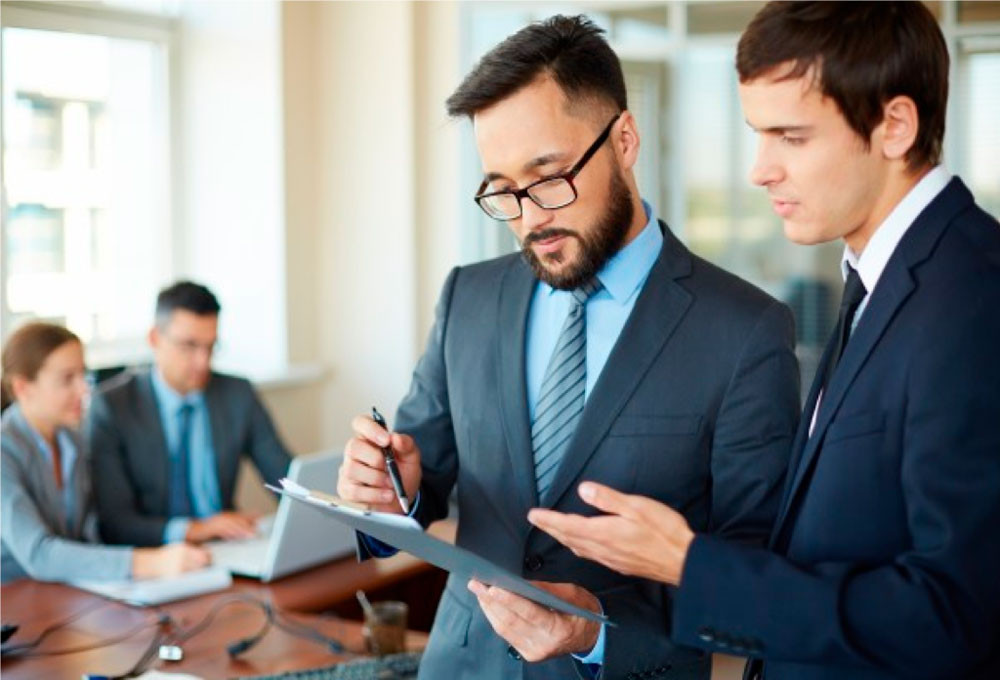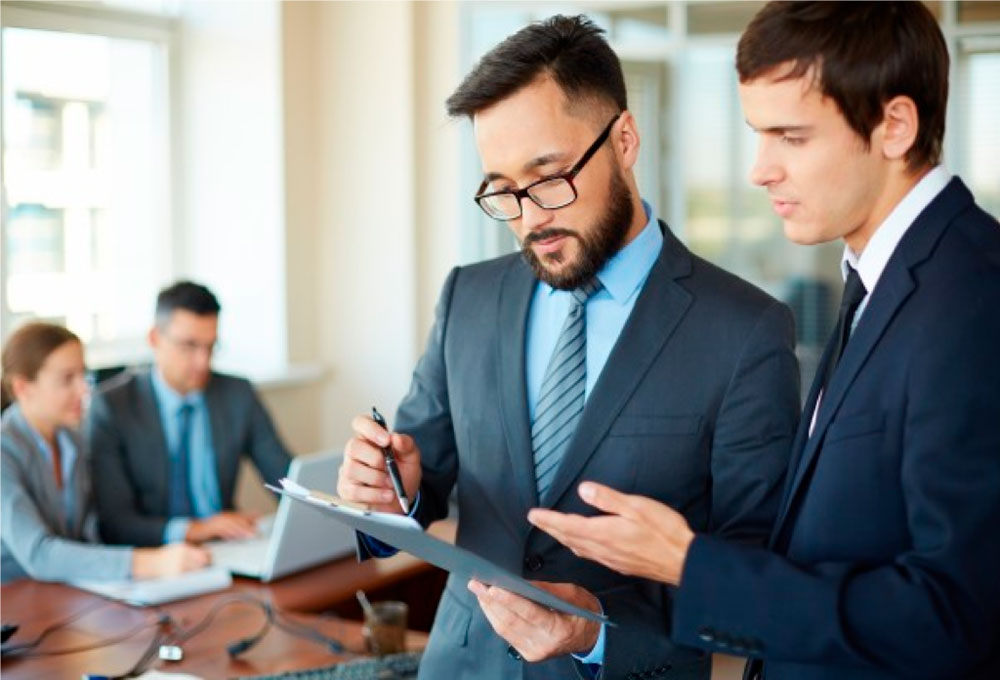 With our
IT solutions
you can obtain
Help your business with all safety and security protocols; this way all your workers' information is secured.
Prepare a risk-based IT department audit plan.
Provide external and internal preparation tests to identify weaknesses.
Exclusive Features
Create awesome websites with Essentials
Focus on core business activities instead of your IT department
Taking advantage of our solutions means you will not need to waste valuable time on non-core tasks of your company.
Explore Essentials
See our pricing
Future of design

Awesome bootstrap theme

Revolutionary design
Build Powerful Pages
Design better websites and pages.
Discover how we can
provide you with the best services
In Connect Group we deliver a massive range of IT consulting and auditing solutions to assist companies that rely heavily on IT systems and applications in their daily operations. Similarly, we are well-positioned to assist all types of businesses in the UAE such as supermarket chains, retail stores, e-businesses, banks, data centers, hardware vendors, and companies with automated controls to improve their usage of bank systems.
Our experienced IT staff will help you to identify and address issues related to IT risks; this way you will improve all your business operations.
In addition, we also provide solutions for improving ERP systems, business reporting, financial automation. In other words, our team of experts will provide support in the areas of due diligence, internal control reviews, and statutory audits. Moreover, we provide various IT support solutions to advise our partners; this way they can improve their current systems.
Contact Us
by Connect Group of Companies
Let's observe how we can assist you:
We have the best services for different industries such as:
Employer of Record

Real Estate

Staff Outsorcing

Freelance

Business Center

Company formationn search

Healthcare

Business Consultancy

Tax Consultancy
Connected Employers and Employees
Established in 2012
With us, you can access the best IT audit and consulting solutions
Our IT team of audits helps you identify and address issues related to IT risk for enhancing all business operations. In addition, our IT solutions provide an independent determination of the efficiency of IT internal controls and the achievability of IT objectives achieved.
In addition, we provide you with impartial views in deciding your business planning as well as prioritizing IT projects; this will allow us to ensure you achieve all your business objectives while minimizing the risks of IT applications and systems.
In Connect Group we assist you to protect your business-sensitive information; meanwhile, we provide you with regulatory requirements providing insight on your IT development. Therefore, this allows us to reduce overheads and obtain advantages.
When you work with us, you receive guidance from IT professionals with decades of IT audit and consulting experience across various industries in the UAE. Such guidance is complemented with our professional solutions such as:
• Designing a BCM plan that incorporates all requirements of business process recovery, crisis management, and disaster recovery.
• Review existing software and tools you use for control design, user management, implementation, change management, and IT services in the UAE.
• Provide penetration testing both internally and externally to identify your system weaknesses; this will improve the safety of your company.
• Review your operating and network system's security to address the information security and privacy issues.
• Focus on the control reviews of your information systems to smooth them, this way you will not have any problems running them.
• Develop a risk-based IT audit plan.
• Assist you to meet all compliance requirements.
We provide IT support solutions to guide you on improving your current office computer systems and plans. In the same vein, we also work side-by-side with you to determine your business objectives. In addition, we also identify the most suitable road regarding the appropriate software and hardware to fit your needs.
On the other hand, we supervise, the entire installation process; providing you with a tailored relocation solution to ensure a smooth transition to the new system. Further, this is good for international and domestic small- and medium-sized companies including those operating in Mainland Dubai or any Free Zone in the UAE.
Obtain the most cost-effective IT audit and consulting services across the UAE
We have more than 2 decades assisting companies across the UAE to obtain the most efficient and comprehensive IT-related solutions. That led us to obtain the experience we need to assist you anytime you need.
Get Essentials
Our IT solutions are the best way to ensure safe operations of your company
Growth/Scaling
To improve their business' reach and technical scope, many small- and medium-sized companies decide to work with us; this allows them to save money in the long term than they would otherwise spend on their in-house IT department.
Security Concerns
As your business expands and brings on more partners and clients; in Connect Group we take care of the whole security duties.
Distributed Teams
Companies that keep a remote team realize that much of their productivity relies on cloud services. Therefore, we connect you and implement subscription software to make financial sense.
Identify problem areas and vulnerabilities
We evaluate your hardware and software configurations, discover safety issues from the past, and check if you must change your security standards and policies in the UAE.
Comprehensive analysis of your IT practices
By the time our team finishes the audit, we will provide a cyber security audit report, including a list of our discoveries. In addition, our team of experts will list down the issue solutions and measures to recommend you, compliance with security standards, and others.
Evaluate the Flow of Data
We will analyze all methods and technologies of your company, the regulation of your information, who has access to the information, and the flow of data of it. We will ensure your business will not run into any security or legal issues in the future.
Automation and productivity
The implementation of technology solutions for companies will allow you to run efficiently as larger multinationals. Similarly, tapping into our automation benefits will provide you with better handling of crucial tasks.
Bolsters Controls
Our team will assess all risks as well as identify and evaluate controls. However, we will restructure and reinforce all ineffective and inadequately laid out controls.
Assessing the System
When we conduct IT audits and consulting, we let you know if you are investing in the right system. Therefore, we will ensure the system is working smoothly and meets all the goals and objectives it is meant to.
Data Security
We determine the availability, integrity, and confidentiality of the data. In addition, we ensure all your data is safe from all types of threats.
Better Storage Solutions
The modernization of IT infrastructure allows companies to drop outdated procedures for cloud-based solutions. In addition, we ensure these processes are reliable, allowing for restricted access from any place in the world.
We are the
best IT audit and consulting provider in the UAE
We are responsible for making sure all your business operations are running as they should. In addition, we also ensure all your data is secure and all your devices are working properly. In the same vein, in Connect Group we are also responsible for taking care of security issues in your company.
On the other hand, we take care of duties like installing new hardware, software and providing technical support. That is to say, we also assist you with data, software, and device management in Dubai and the UAE.
Operations in modern companies are more and more computerized as time passes. Therefore, our IT audits are used to ensure all information-related processing and controls are working properly. In addition, we evaluate all processes and systems in place to secure your organizations' data.
On the other hand, we methodically determine your business information assets and help you to minimize all risks. Further, we ensure your information management processing is compliant with special IT regulations, policies, and standards. We also determine inefficiencies in your IT systems and management-associated areas.
We use an organized methodology that will help you audit and design your active and passive network infrastructures, setting up the structure to implement your designs as well as switching, SD-WAN, routing, and wireless services. In addition, it will also assist you to build the network architecture based on a defensive in-depth plan.
In Connect Group we also offer companies a full security strategy to train their workers on potential weaknesses in your information. Likewise, we also give you a thorough insight after we carry out the audit with ways to avoid situations that put your information at risk.
In Connect Group we will
provide you with the best
With an innovative IT consultancy plan; we offer a massive range of IT security solutions from designing to consulting, testing, assessing, improving the protection applications and network. In the same vein, we used a structured security strategy, and if you have your employees working remotely, perform penetration tests to help you identify potential security weaknesses.
Further, we carry out action plans to reduce and eliminate them. Moreover, with the rise of cyber-attacks, we accent your weaknesses and vulnerabilities constantly as hackers see them; helping you improve your security standing as well as extending our monitoring to your partners. Therefore, we decrease all third-party risks.
To help you demonstrate your commitment to the best IT solutions in the UAE; we offer a wide spectrum of certification preparations for ISO 27001 and ISO 20000 including implementation, gap analysis, and consultancy. That is to say, we assist you set up all your checklists, developing your service catalog, and preparing your standards in line with the best practices.
In Connect Group we offer a massive range of solutions and services personalized to meet the ongoing changes of businesses in today's business environment. Our solutions include IT audits and consulting, IT compliance, risk management, investigative accounting, and more. Further, our integrated solutions are used in a single practice; they are all serving the best companies in the UAE.
All our internal audition activities are different than financial statement auditing. In the same vein, all organizations in the UAE need a good system of internal control and processes; especially for information technology and financial technology. That is to say, evaluating your internal control systems requires knowledge, time, and experience.
Our team of specialized experts has the right experience to help you whenever you need it in this process; helping you meet your business requirements in the IT audit and consulting areas.