Obtain outstanding

immigration solutions in the UAE
Companies wishing to hire foreign nationals on a short- or long-term basis in the UAE must obtain a valid work permit. In other words, each worker needs a labor card and a valid visa. There are various regulations and rules you must follow to successfully obtain your workers' visas in any of the UAE jurisdictions such as Mainland, Offshore, or in the Free Zones.
We are a top-quality immigration partner offering professional consultancy solutions for foreign nationals wishing to come to the UAE. In addition, our team of immigration experts has more than 2 decades of experience in citizenship laws and immigration visas. Therefore, with our immigration services in the UAE you will have an easy and hassle-free process.
In Connect Group we will work side-by-side with you to understand your interests and requirements; this way we can provide you with a tailored representation within the legal immigration framework.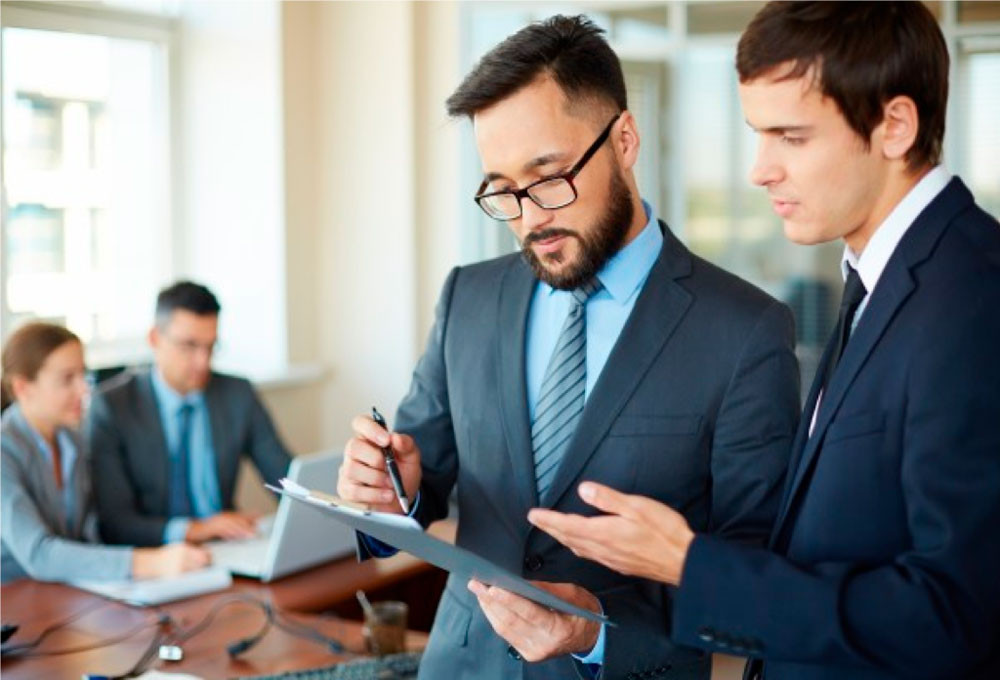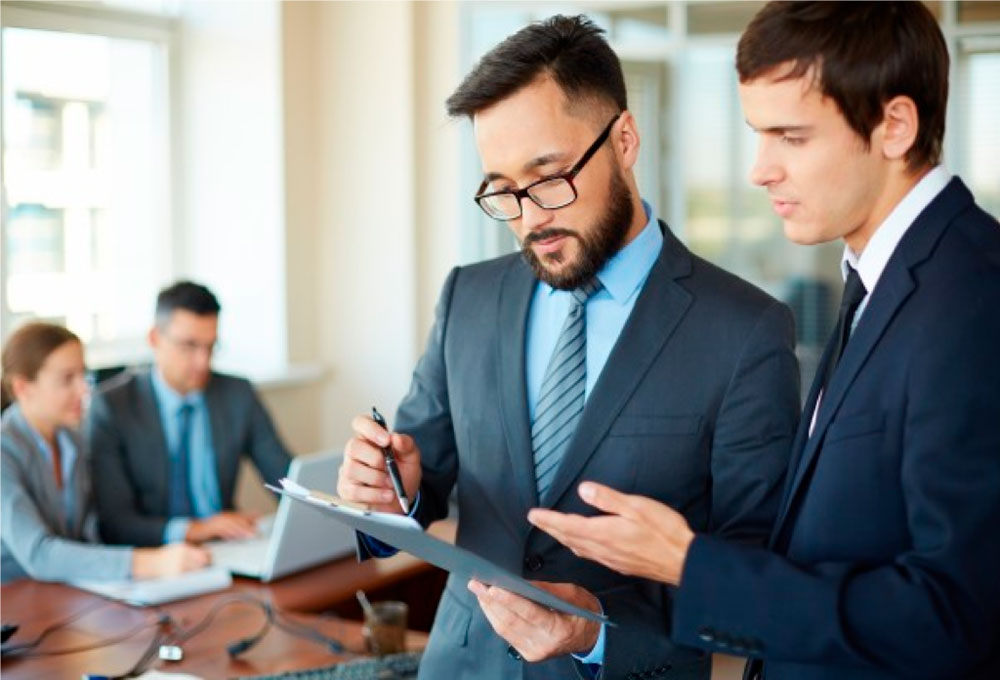 With us, you will obtain the best solutions:
Are you looking for
expert immigration service provider
in the industry?
We guarantee you an accurate and rapid submission of your application. After that, we work with the government entity on your behalf to ensure you obtain your visa.
Our budget-friendly solutions allow you to save valuable money. That is to say, we establish a clear communication line to discuss your budget and from there, we work on a solution.
To simplify the whole application process for you and carry out the process in a streamlined way. With us, you do not need to deal with tedious application and paperwork processes.
Exclusive Features
Create awesome websites with Essentials
Stay compliant at all times with the immigration laws
We construct a path for all types of immigration services in the UAE with our experience. Take advantage of our solutions and stay compliant with the immigration laws of the country.
Explore Essentials
See our pricing
Future of design

Awesome bootstrap theme

Revolutionary design
Build Powerful Pages
Design better websites and pages.
Discover more about our
visa and immigration solutions
In Connect Group we offer you the best visa and immigration services in Dubai and the UAE. In the same vein, with us, you can obtain the work visa or permit you require without wasting massive amounts of money. Further, our main objective is to make our visa solutions and the application process as soon as possible.
Further, to apply for a visa in the United Arab Emirates; foreign nationals must obtain an entry permit first which is also known as a pink card. In addition, this is sponsored in various ways such as resident family members and work. After that, the foreign nationals can apply for a work permit and residence permit once they are in the UAE.
Most ex-pats secure a job before arriving in the UAE. Certainly, this is probably the simplest way to obtain a visa in the country. In Connect Group we take care of all visa requirements on your behalf. In addition, we will also sponsor your immediate family members' visas.
Contact Us
by Connect Group of Companies
We provide you with premium features:
Visa processing
It does not matter what type of visas you need in the UAE; we will process the required documentation for the immigration regulations. In addition, we can process work permits for your new workers.
Rapid and compliant service
Our team of immigration experts in Dubai knows the best local practices and how to deal with changes in regulations. This way we ensure full compliance at all times as well as a fast process.
Access to the UAE
When you are establishing a business or setting up a workforce; we can help you to move them to the UAE in the easiest and most cost-effective way.
A single point of contact
You will receive the best immigration services and support without any issues and timely. Likewise, if you have any inquiries, you can contact us for in-depth support.
Consular support
All your workers will receive ongoing assistance in their Emirate of residence with the local practices and additional assistance. Our team of experts will provide 24/7 support; this way we ensure a smooth transition.
Relocation
Receive help regarding assignments or relocation for your workforce. In other words, we will ensure a smooth relocation into the UAE; we are your allies in global mobility.
Document processing
We will help you to obtain residence visas, work authorizations, long-term visas, or any other type of important legal document for your workers in the UAE.
Reporting
You will receive timely reports in regards to the visa you wish to obtain. That is to say, you will get updates of advances in your application so you can know when to renew it.
We have the best services for different industries such as:
Employer of Record

Real Estate

Staff Outsorcing

Freelance

Business Center

Company formationn search

Healthcare

Business Consultancy

Tax Consultancy
Connected Employers and Employees
Established in 2012
Work with the best visa solutions
As the UAE is experiencing progressive growth in its economy, many bright professionals around the globe wish to start working in the country; this way they can have a better life quality. In addition, many national companies are looking to hire highly-skilled candidates for their organizations.
If you are a business looking to hire workers or looking for the best immigration services in the UAE; you must know you must obtain a valid work visa for your workers. Therefore, this way they can develop skills within your company, and since you are their legal employer, you can take advantage of our immigration services.
When you start working side-by-side with us, obtaining a work permit or employment in the UAE is a simple process. As we mentioned earlier, most foreign nationals arrive in the country with already secured jobs. That is to say, we streamline the process since we take care of the visa process from start to finish.
Certainly, before your worker receives the visa, it is important they obtain other documents such as residence visa, Emirate ID card, and entry visa. That is why some government entities request some proof to verify your business is legally established in the country. On the other hand, if you are looking to hire the brightest workers for your company, you must know this process may become overwhelming; especially if you are on your own. In Connect Group we will work side-by-side with you to provide you with the assistance you require. After your workers are in Dubai, they have a total of two months in order to complete the whole process; in this period, we take care of everything. For instance, your new workers must perform a medical screening test at a health facility approved by the UAE government.
We provide you with a tailored approach to all your immigration and visa services with a dedicated team of specialists focused to solve your business problems. That is to say, we provide you with exceptional compliance in every step of the process; working closely with you from start to finish and being your point of contact for anything. We offer you flexible, reliable, and rapid immigration services across the UAE.
Benefit from our cost-effective processes
In Connect Group we have been working with all types of companies and individuals for more than 2 decades. Further, we have been assisting them with all their visa and immigration requirements.
Get Essentials
Working with us and obtaining our innovative immigration solutions is simple
End-to-end immigration solutions
Our comprehensive immigration solutions in the United Arab Emirates will cover all your requirements regarding international relocation in the country.
Full compliance
Get the best immigration company that your workers need to rapidly relocate and work in the UAE.
Dedicated service
Our team of experts will guide and offer you an exceptional service that matches your requirements with 24/7 and ongoing support.
In-depth knowledge about laws and regulations
Depending on your reasons and circumstances for relocating to the UAE; your application process may be technical, detailed, and long. Therefore, we will follow the right regulations, standards you must meet, and permits you are eligible for.
Look out for your best interests
One of the more important benefits we offer you is that we only look out for your best interests. That is to say, you will always have a partner working by your side, fighting for your immigration and application to be approved.
A secure approval
When you work with us, we will help you to improve the chances for your application to be approved. In other words, we will follow the regulations, find a suitable option for you and your workers; ensuring your application is successfully completed.
Know your options
As we mentioned earlier, we will establish a clear communication line. In addition, when you relocate to the UAE, there are various options for you such as business immigration, permanent residence, family sponsorship, a well as skilled workers programs, just to name a few.
Avoid costly errors
When you submit your immigration application, if you have a mistake or the immigration officer has questions on your application; they will return it for clarification. Moreover, this will cause delays in your immigration process if it happens repeatedly, which often does.
We know the rules
The visa and immigration process does not end once your application is approved. For instance, there are certain rules you must follow and steps you must take to ensure you stay in the UAE. In Connect Group we keep working with you to ensure you comply with these rules.
We are a first-class
immigration service provider in the UAE
Our unique solutions are linked to our highly-experienced immigration team who has a massive experience with visa and immigration processes. In the same vein, we have assisted lots of individuals to have their immigration objectives turned into reality. In Connect Group, as we mentioned earlier, we take time to understand what you want and expect.
Further, we do this by reviewing your immigration objectives before informing you about your eligibility. We provide our clients with detailed legal care through our experienced teams at a cost-effective fee. Likewise, we have represented many families, investors, and individuals in immigration areas; we are ready to assist you.
With us working side-by-side with you, you can be sure we have all the required calcifications to provide you with a work visa in the UAE for your workers. Thus, with our immigration services in the UAE, we have worked with clients in different industries and fields; we will offer you a range of services so you can receive the right assistance.
When you receive our assistance, we will help you in the process of obtaining a valid work permit for your foreign workers in the UAE. This way, you can start focusing on what really matters in your company; being able to hire bright individuals around the globe to boost your business productivity.
When you rely on our innovative solutions; we will work hard to save valuable time when you are relocating your new workers to the country. In the same vein, our team of legal experts will take care of the entire process. Moreover, we will reduce significantly the time and resources in this time-wasting process while you focus on other areas.
We will allow your company to save massive amounts of money that you would otherwise waste; such as legal counseling, emirates ID, medical screening tests, compliance, and obtaining the right permits to where you will relocate.
If we take part in your business expansion process; you must be aware that there is a lot of things to consider. Thus, when lack of speed and local expertise is part of your business concerns; we are your best option.
You can obtain any
type of visa you need
In order to boost the productivity of the country in the different economic sectors; the UAE government introduced the Freelance Visa in Dubai and the UAE for residents and non-residents. In the same vein, this new visa scheme allows all freelancers to legally reside and work in Dubai. Likewise, applicants do not need to have office space and can apply for residence visas for themselves and their families.
On other hand, you need a residence visa and work permit to work permit as a freelancer in Dubai.
The UAE government implement Dubai Golden Visa which grants long-term residence to foreign nationals. In Connect Group we provide you with outstanding UAE visa and immigration services; this way you can apply for what is most convenient to you.
In addition, we provide you with the best way to obtain this new visa so you can eliminate the ongoing stress this process takes. However, authorities in the UAE established criteria on who can obtain this document. Similarly, it is important to understand if you are eligible and how to apply.
If you want to work and reside in Dubai, you must obtain a work visa. Similarly, before you are able to acquire it, you must have a valid work contract or job offer in the city. Further, it is your employer's duty to sponsor your application process and pay the established fees.
After you arrived in the UAE, you must complete other standard procedures such as obtaining a labor card, ID card, a work permit stamped on your passport as well as medical screening tests. Certainly, we take care of the entire process so you can obtain the visa.