Companies are realizing that most work can be done well and on time remotely.  There is no need to show up at the office for eight hours or more five days a week. With a freelance visa in the UAE, you will have a work-life without the daily commute.
In this article, you will learn everything about the freelance visa. You are going to be aware of the requirements and qualifications. Hence, after reading this information, you will know what this visa is about.  Let us take a look:
Concepts you should know
What exactly is a freelance visa in the UAE?
Who may work as a freelancer in Dubai and the UAE?
The freelance visa in the UAE advantages
What is it lawful for a freelancer in Dubai to do?
Qualifications for working as a freelancer
Where can you obtain the UAE freelancing permission and visa?
How much does it cost?
How can Connect Group help you?
1. Concepts you should know
1.1. What is a passport?
A passport is an official identification document that your country provides that is often necessary for international travels. It is also essential to use a valid passport to re-enter your own country.
Hence, a passport provides important personal information such as your complete name, nationality, date of birth, and a current photograph. It also includes many blank sheets that be stamped when entering/exiting specific countries.
Furthermore, most current passports are biometric, which means they include an electronic chip inserted in them. This chip carries biometric information that may be used to validate the holder's identity.
1.2. What is a passport number?
A passport number is a one-of-a-kind identifying code seen on the biographical page of a passport, with the holder's personal information and image. So, this number will frequently show on your airline ticket if you buy a journey.
Hence, this number specifies both the passport office where the document was issued and the day you got your passport's identification. Prefixes also serve to distinguish between different types of documents, such as military and diplomatic passports.
Nevertheless, in certain nations, this number changes when you renew or obtain a new passport. As a result, if you purchase a flying ticket but then change your passport, you will need to amend your airline ticket to reflect your new passport number.
1.3. What is a visa?
A visa is a piece of paper granted by a foreign government that allows the holder to travel to and enter their country. A visa can be granted as a single or multiple entry document. Also, you can use it for many purposes, including:
Tourism
Business
Transit
Employment
Study
Residency
Hence, depending on where you are located, you may be able to obtain a visa in several ways. For example, visa in advance at an embassy or consulate.  Or you can get it by submitting a visa application on arrival at an entry checkpoint at the border.
Moreover, many nations now enable passengers to apply for an electronic visa online, which significantly speeds up the application process. Since the UAE is working on the improvement, it has launched Projects of the 50.
1.4. What is the difference between a passport and a visa?
The primary distinction between a visa and a passport is that passports are granted by your home country's government. Passports allow you to enter and depart your region of residency. Visas, on the contrary, are granted by a foreign country's government and enable you to enter that country's territory.
On the other hand, another distinction is that to apply for and acquire a visa, you must have a passport. Also, a visa is often connected to the same passport that was used to complete the application procedure.
It is worth highlighting that when you change your passport, an authorized visa normally expires. So, you must apply for a new one before you can continue traveling to your destination.
1.5. Is a visa required if you have a passport?
Your nationality and destination will determine a visa besides a passport. Some nations do not require a visa for a brief stay for leisure, transit, or business purposes.
Hence, you can enter these regions simply by producing a valid passport. However, in certain situations, you will need an official travel permit. In other circumstances, regardless of the length of stay, you are going to need a visa.
As a result, before arranging a vacation to an overseas place you have never visited before, you must do something first. You have to examine the visa requirements for your nationality.
Additionally, Connect Group can help you in getting visas and licenses, such as the trade license.
2. What exactly is a freelance visa in the UAE?
A freelance visa in the UAE is what allows you to live in the nation. It is a self-visa in the UAE, which means there is no corporation or sponsor behind you. The visa is granted by a freelance permit, which is a work permit for a freelancer.
A work permit of this type may be obtained in the UAE from a few licensing bodies, mostly free zones. Almost every Emirate offers a free zone where a freelance license and visa may be obtained. It is so important that you have a work permit. If you work without one, there will be legal consequences.
Your freelance visa in the UAE will be in the form of a pink stamp in your passport. It will be valid for two or three years.
The Dubai Development Authority has established a special program, which is presently accepting applications for freelance visas in four sectors:
Media (Dubai Media City)
Technology (Dubai Internet City)
Design (Dubai Design District)
Education (Dubai Knowledge Park)
Furthermore, we can certainly assist you with this. Check out our website for obtaining more information about our freelance visa services.
3. Who may work as a freelancer in Dubai and the UAE?
In short, anyone can.  If you want to become a freelancer and start working for yourself, now is a fantastic time to do it! Almost anyone can find acceptable freelance employment in the UAE thanks to the wide variety of recognized professions.
In most circumstances, educational credentials or degrees are not necessary. Previous freelancing experience is not required. So, in Dubai, you can gain freelancer eligibility in the following fields:
Furthermore, you can apply for a freelance visa in Dubai if you are interested in:
Acting.
Screenwriting
Journalism
Advertising
Training
Education adviser
Customer service
Web development
Additionally, marketing and communications professionals that are qualified for the UAE freelancer visa include:
Brand consultant for animators
Supplier of content
Copywriter/Creative Director/Editor
Audio/video/publishing
Event coordinator
Illustrator
Graphic designer
Journalist market analyst
Marketing specialist
Media strategist
Public relations expert
Print media expert
Specialist in social media
Influencer in social media
Writer, developer, and designer for web
Web, mobile, software development, and architecture
Freelance data scientist and analyst
In addition, we can provide you with more information. We can provide you with a list of the freelance activities that you are authorized to engage in with this visa.
However, please keep in mind that your freelancing permission will be issued by Dubai Internet City if you work in the technology industry. Dubai Media City will give you a visa if you work in the media sector. And Dubai Knowledge Park will provide you with a permit if you work in the education sector.
4. The freelance visa in the UAE advantages
Without a doubt, there are several benefits to freelancing:
Self-management of time
Capability to manage one's own workload
Doing what you want
Taking lengthier vacations
Owning your business
The ability to travel and live wherever you want
Obtaining a UAE residency visa
Your family will receive a sponsorship
Hence, the UAE is an excellent spot to start your freelancing career because it is one of the safest nations in the world. According to studies, more than 60% of UAE citizens would prefer to work as freelancers if they had the opportunity. Moreover, Connect Group can give you more information about how to get this visa in the UAE.
5. What is it lawful for a freelancer in Dubai to do?
When you become a freelancer and receive an official freelance visa in the UAE, regardless of your occupation, you can:
Providing private persons with services
Providing business services
Creating invoices and accepting payments
Collaborating with government agencies
Additionally, among the most trending jobs in Dubai, there is one for freelancers. Learn more about it with us.
6. Qualifications for working as a freelancer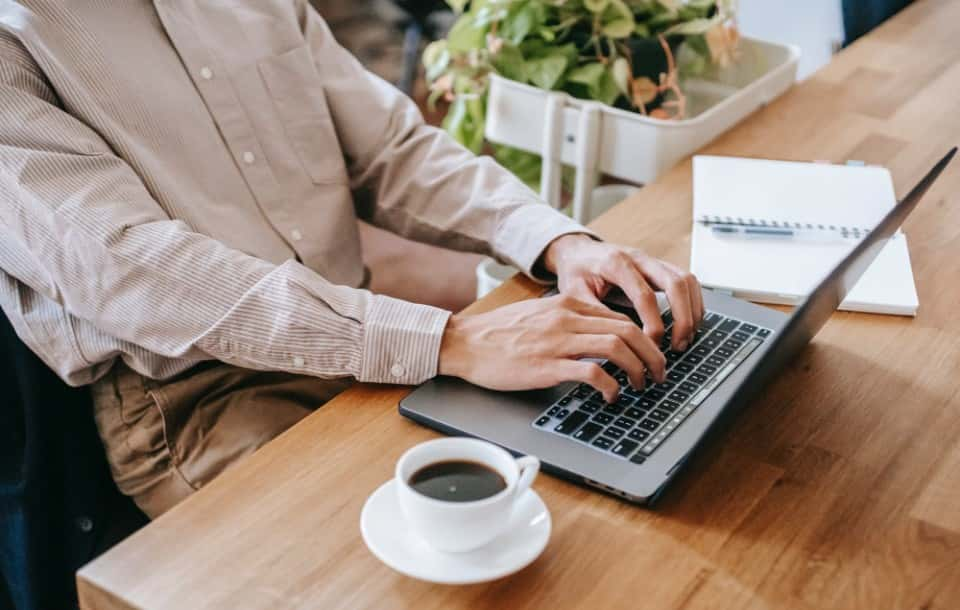 As previously stated, there are no rigorous qualifications for the bulk of freelancers in terms of professional background. All you have to do is gather the necessary papers and apply. In general, they will require you the following documents:
Copies of passports
Copy of Visa and Emirates ID (if you are a UAE resident)
There is no protest letter from the present sponsor (if you are a UAE resident)
To apply for a freelancer visa, you must provide the following specific documents:
Application form (updated)
Copies of passports
A passport-sized photograph
Curriculum vitae (updated)
Academic credentials authenticated by the UAE Consulate or the Ministry of Foreign Affairs
Two expert recommendations (with contact details)
A job offer or a letter of intent (detailing your personal/professional history and work experience)
Your sponsor's No Objection Certificate (NOC)
Afterward, the relevant free zone authorities will review your application, documentation, and references.
7. Where can you obtain the UAE freelancing permission and visa?
There are hundreds of business registration authorities in the UAE. You have several choices, including obtaining a freelancing visa in Dubai or another emirate.
Hence, you have the same rights to work in the UAE regardless of where your permission and visa are issued. The differences between licensing authorities are in the business activities and charges they give to freelancers. Additionally, if you want to start freelancing in Dubai and you do not know how, you can contact us.
8. How much does it cost?
The permit costs between AED 7,500 and AED 20,000 (depending on the FZ restrictions and your business needs). Moreover, it will be renewed yearly. The cost will also vary depending on whether you want a one-year or three-year residency visa. Or you may simply want a permit to operate legally as a freelancer in the UAE.
However, if you are currently a resident of the UAE, sponsored by a parent or a spouse, you are lucky. That is because you will not need to terminate your present residence visa and apply for a new one.
9. How can Connect Group help you?
Have you ever dreamed of living and working in the UAE? In recent times, this dream could come true. The UAE is offering foreigners a lot of opportunities.  Now you can get a freelance visa in the UAE and make your dreams come true, as we can help you with that.
Connect Group is a company with more than 20 years of expertise in the UAE. One of our best-specialized agencies can assist you obtaining the freelance visa in the UAE. If you are a talented and professional person, this is your opportunity.
Would you like to contact Connect Group to obtain more information about the freelance visa in the UAE involves? If you have any questions, you can email us at contact@connectgroup.co, and you will talk to one of our representatives who will answer your questions.
Furthermore, you can apply by sending us your CV to thetalentpoint.com. We will not store CVs and resumes that you send to contact@thetalentpoint.com. Do not hesitate any longer! Start improving now!