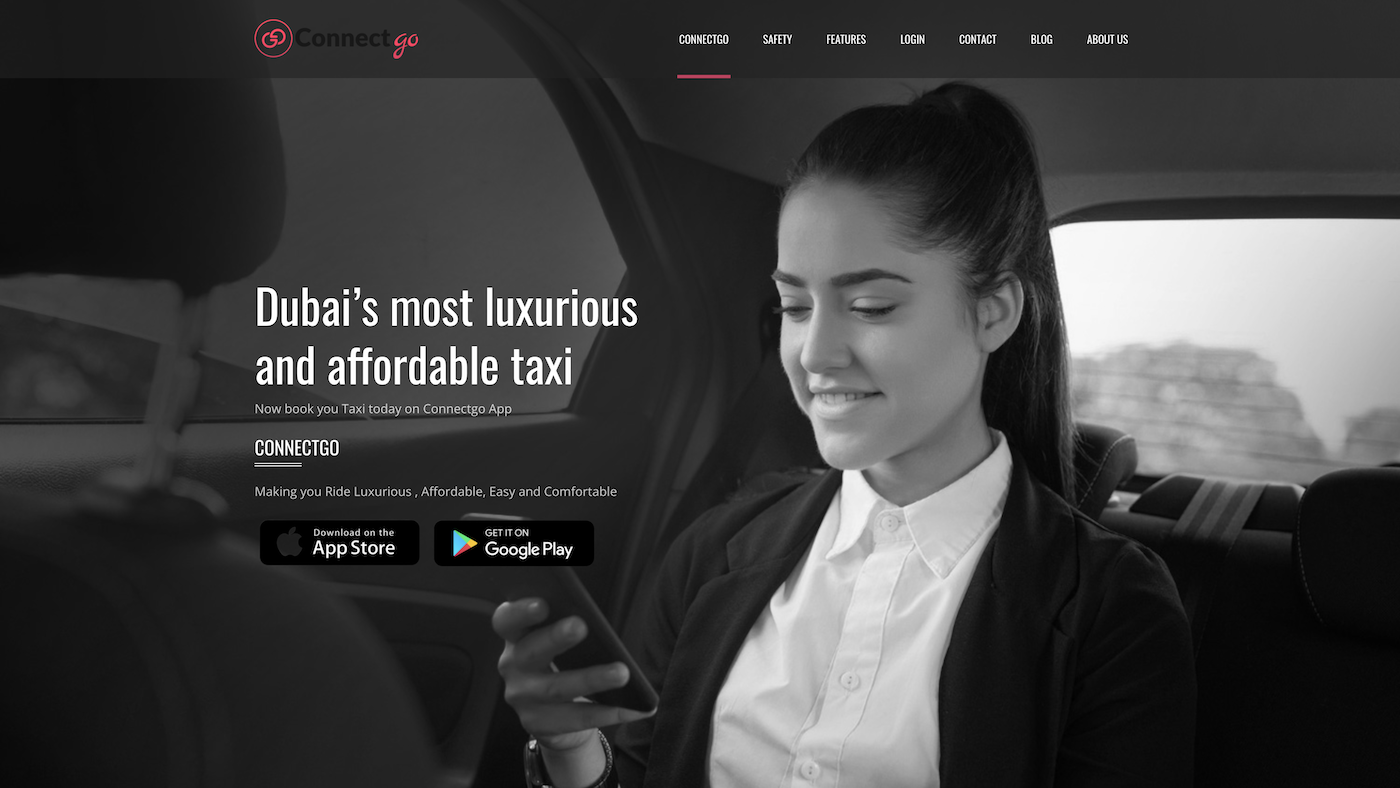 Contact our team and you will receive the high-quality business services that your company requires.
Go to Connect GO
Get the most affordable taxi service with

Connect Go
Travel with comfort, style and luxury in the UAE.
Motion is what makes us go from here to there, it is what gets us out of bed. In addition, it allows us to provide you with the tools to move safely to wherever you want. In the same vein, in Connect Go we are the type of company that cares deeply about our only mission; to assist everyone to get anything and go anywhere.
We are a tech company that connects the physical and digital world to allow motion to happen at the tips of your fingers for everyone, everywhere. This way you can move anywhere you want with 100% safety.
In the same vein, we have a sustainable way of working for our planet. On the other hand, it does not matter your gender, sexual orientation, race, or religion; we want you to move freely without fear. We always put our efforts to make it right, but we are not afraid of failure; it makes us wiser, stronger, and better.
In other words, it makes us commit to achieving more things for our clients and people who earn a living with our platform, the different cities, and communities; and our amazing set of partners.
The idea of Connect GO was put in place to assist individuals wishing to move when they want easily; since then, our focus is to reshape the way everyone is moving. Therefore, we are growing into a community by moving things and people in different ways.
In the same vein, we have moved from taxi rides to takeout meals to anything you are needing anywhere, at any moment. From verification in real-time to background checks. Our main focus is to make your move safe every day. Therefore, in Connect Go, our journey to be better never ends, and we are just beginning.